November 2021:
We went to Tokai Nature Trail along the Kiyotaki River from Takao to Ochiai via Kiyotaki, and then walked to Hozu-kyo JR Sta. for autumn leaves hiking. The autumn leaves near the river of Tokai Nature Trail had completely fallen, but we enjoyed autumn leaves around Takao, Kiyotaki, and Hozu-kyo Canyon. The autumn leaves near the river looked good around the end of October.

Reference map https://souda-kyoto.jp/plan/takao/_img/hikingmap_web.pdf
There are some routes for Takao, which is located far from the center of Kyoto, and we went there by bus from Nijo Sta. When we got off the bus and went down the stairs, there were tunnels of autumn leaves there.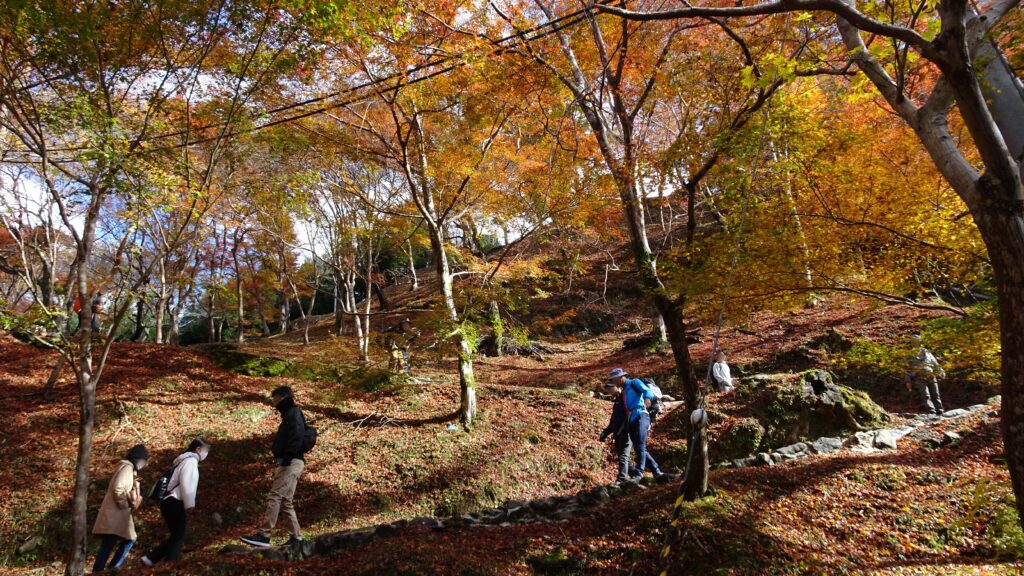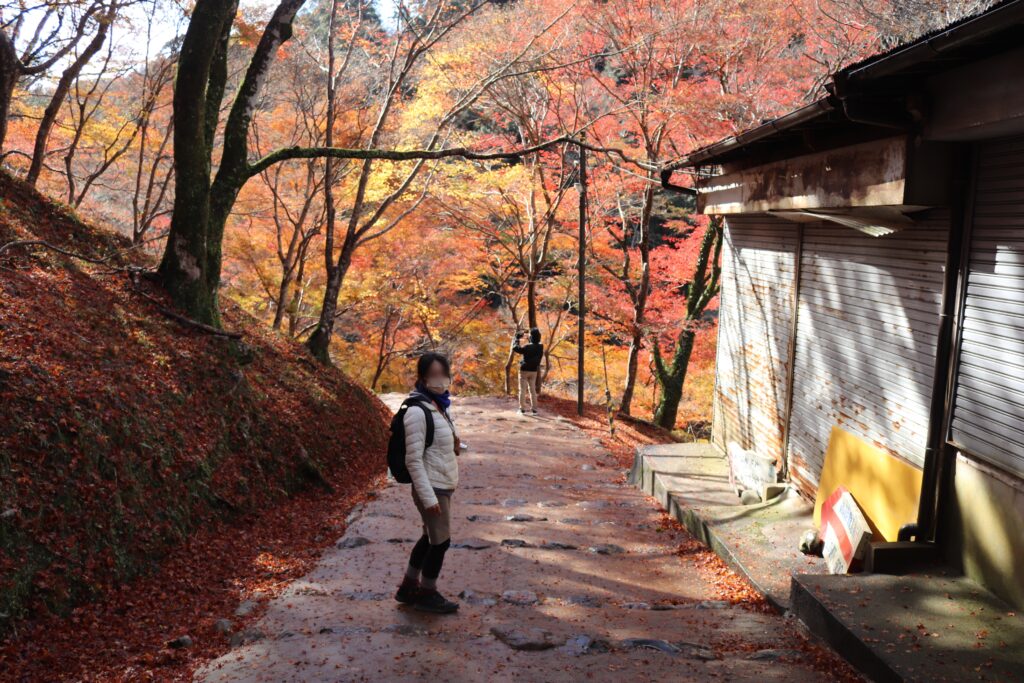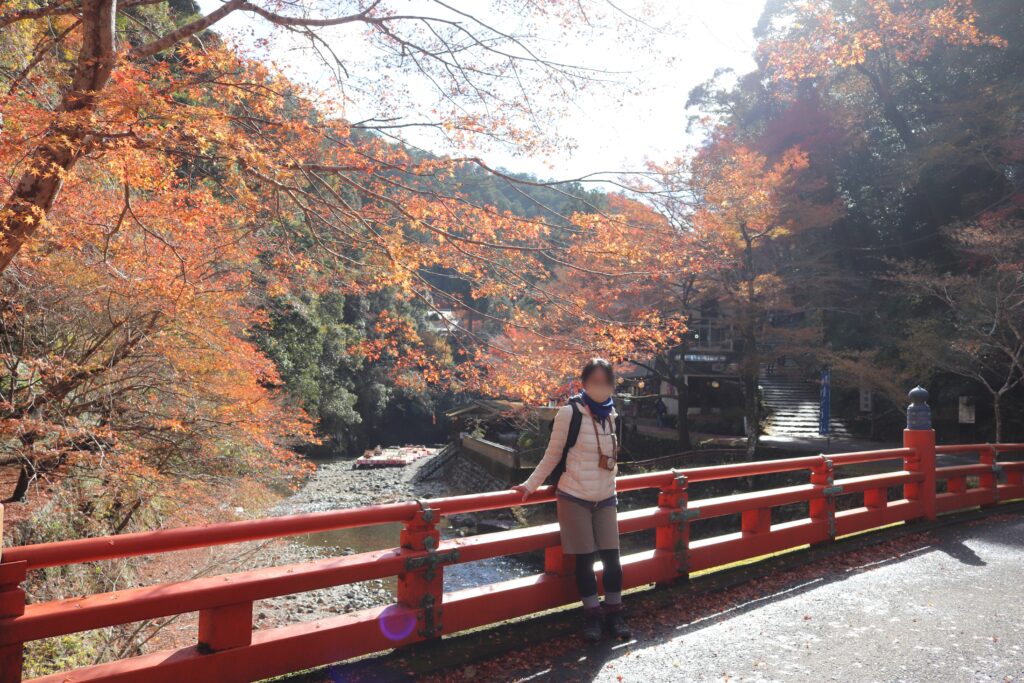 Tokai Nature Trail, onto which the river water may spill, was a little wet, and there were slippery places when we went down to the riverside. The clear river water and the autumn leaves of the mountains were beautiful.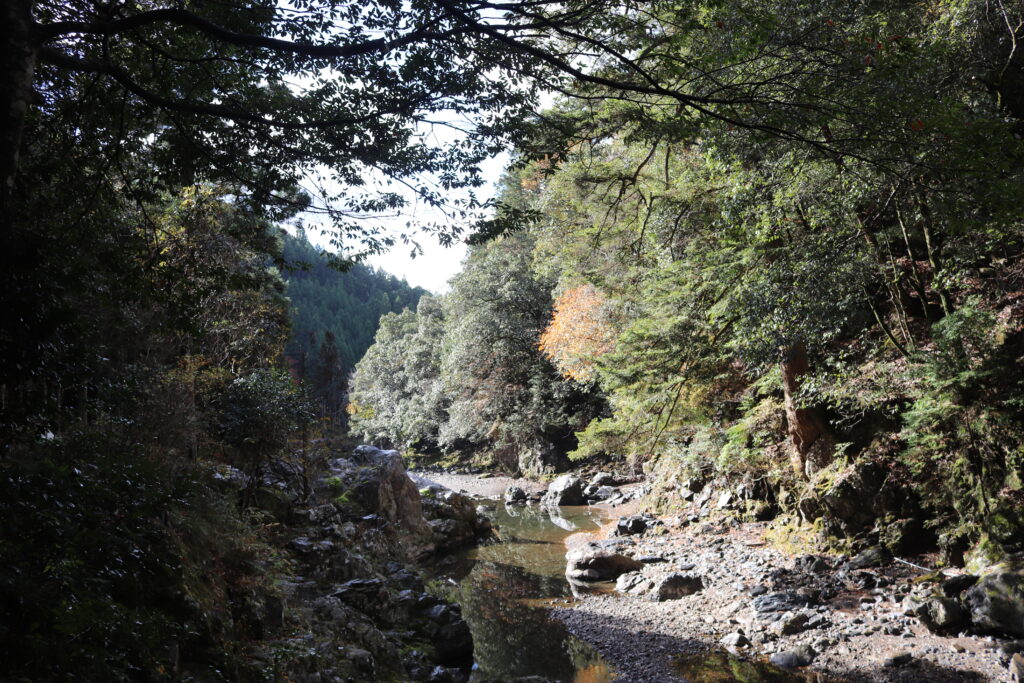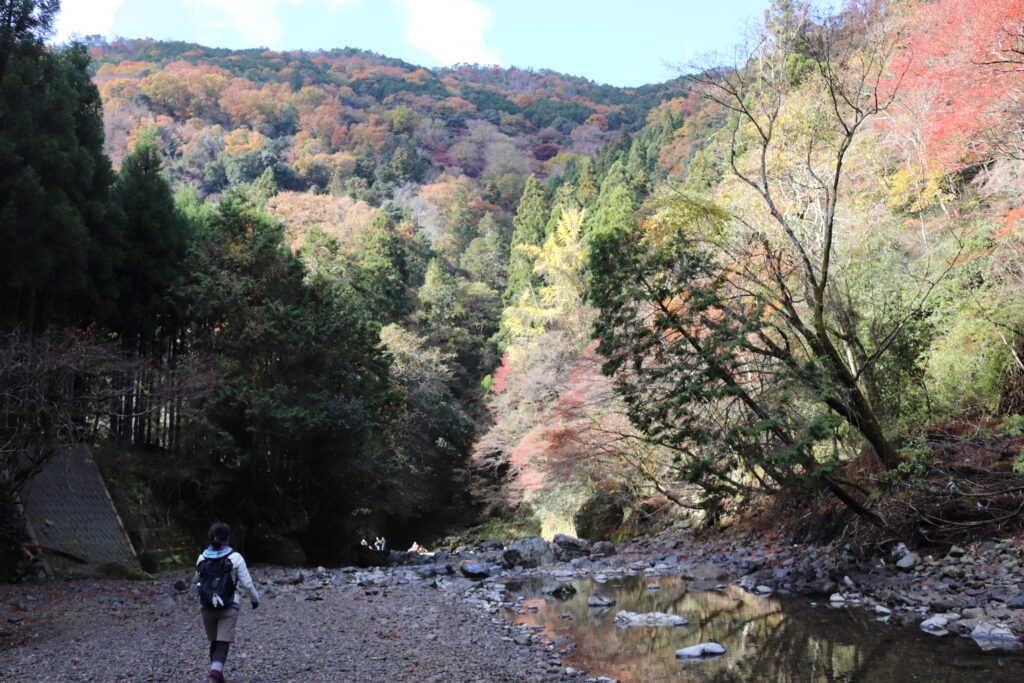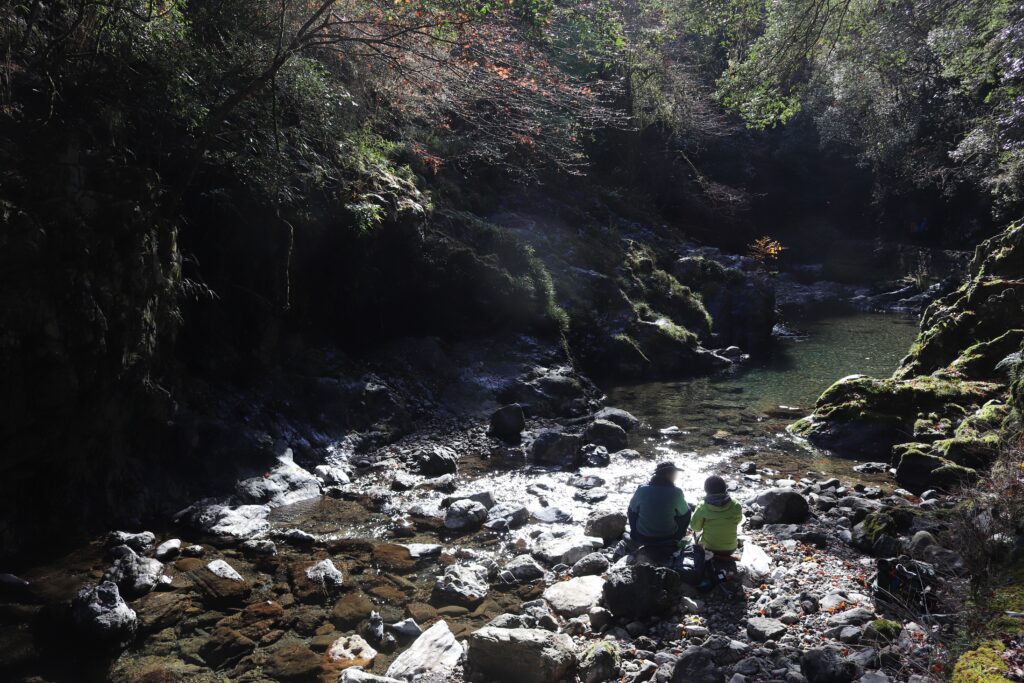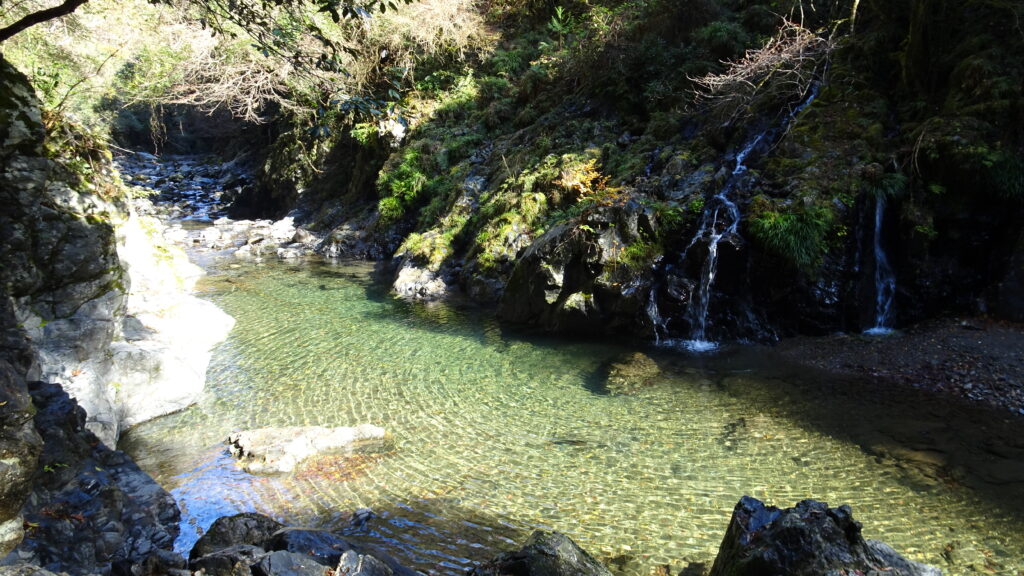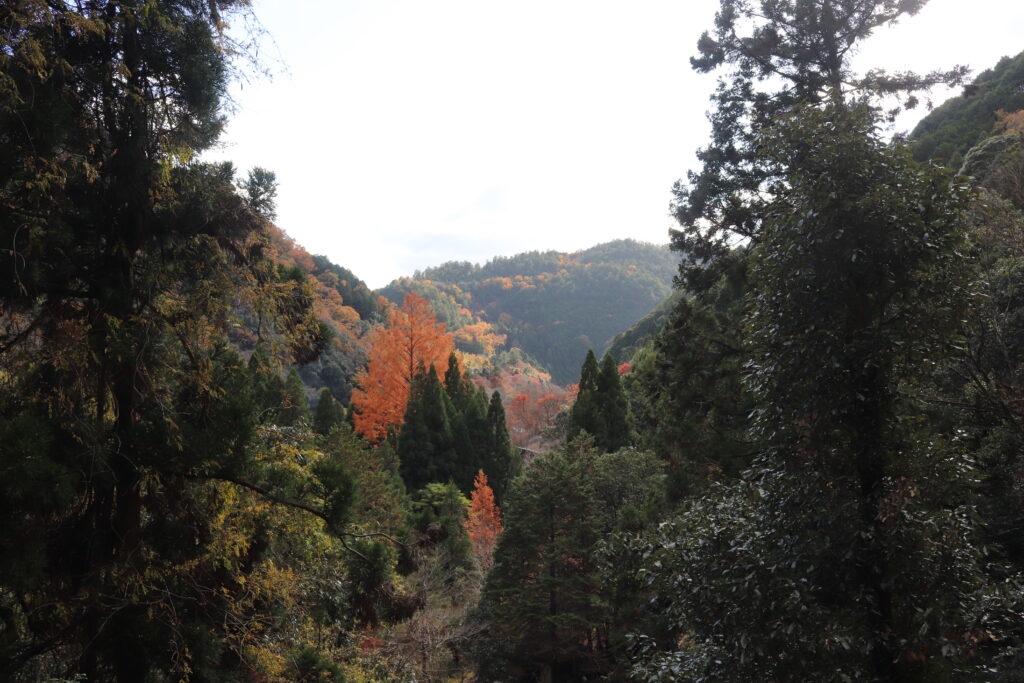 Kiyotaki is the village which has the trailhead of Atago Mt., and its scenery, in which nature blends with the inns, made me feel nostalgic.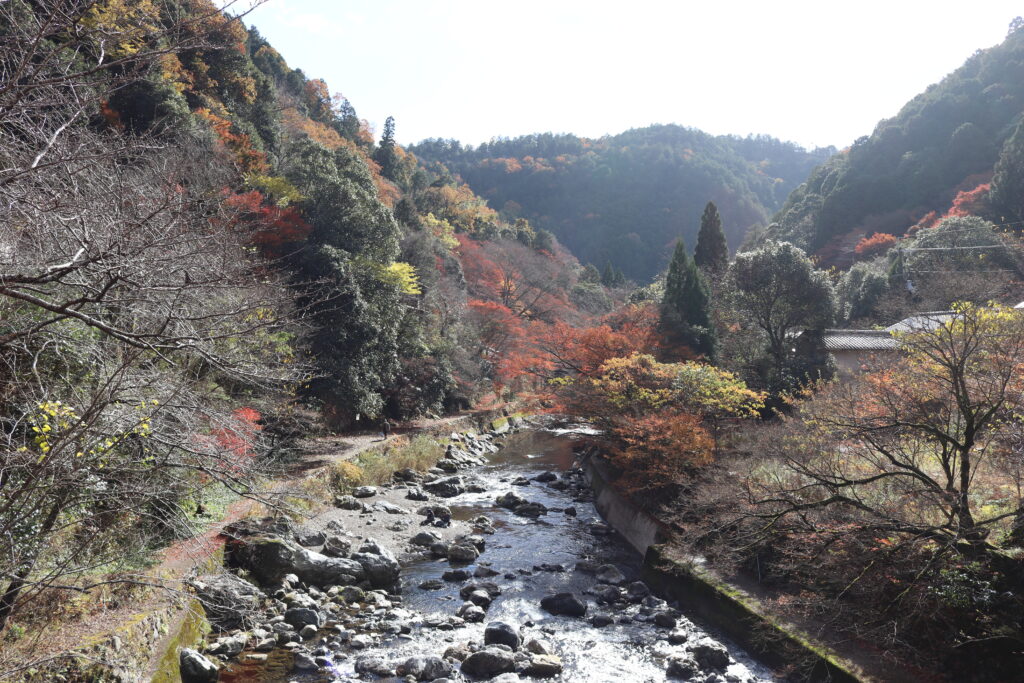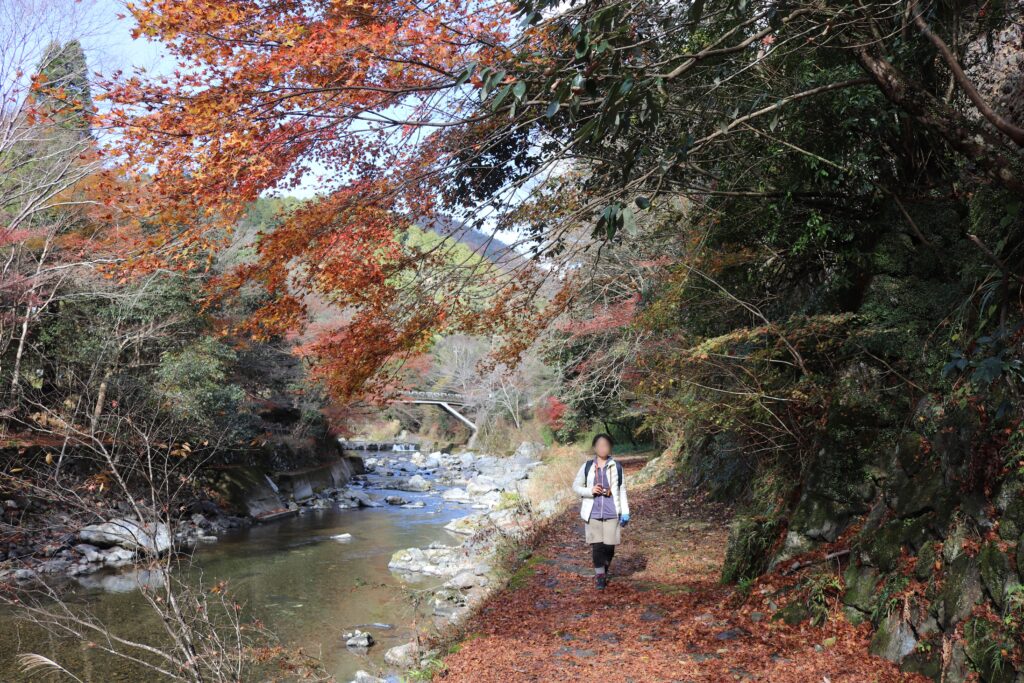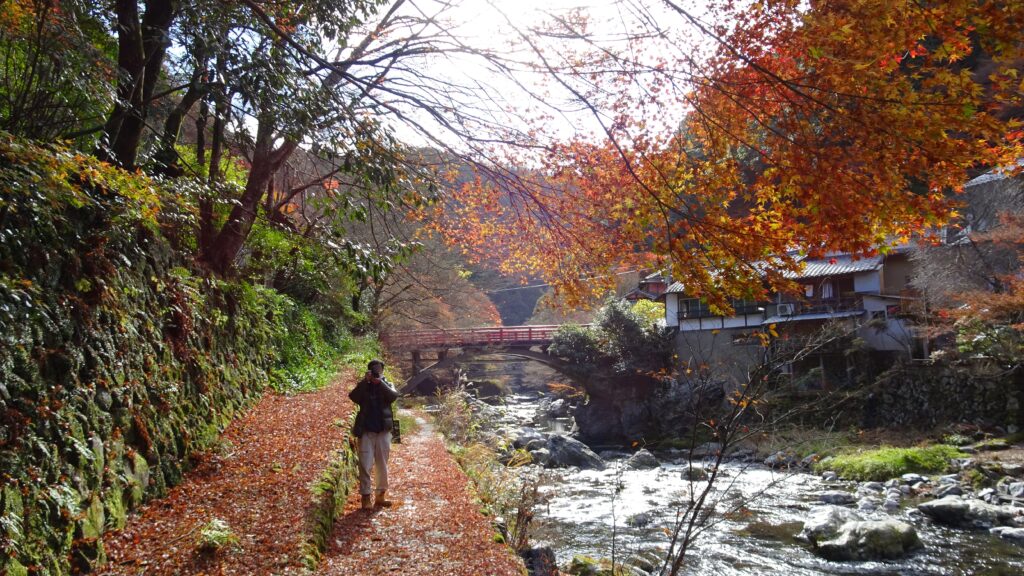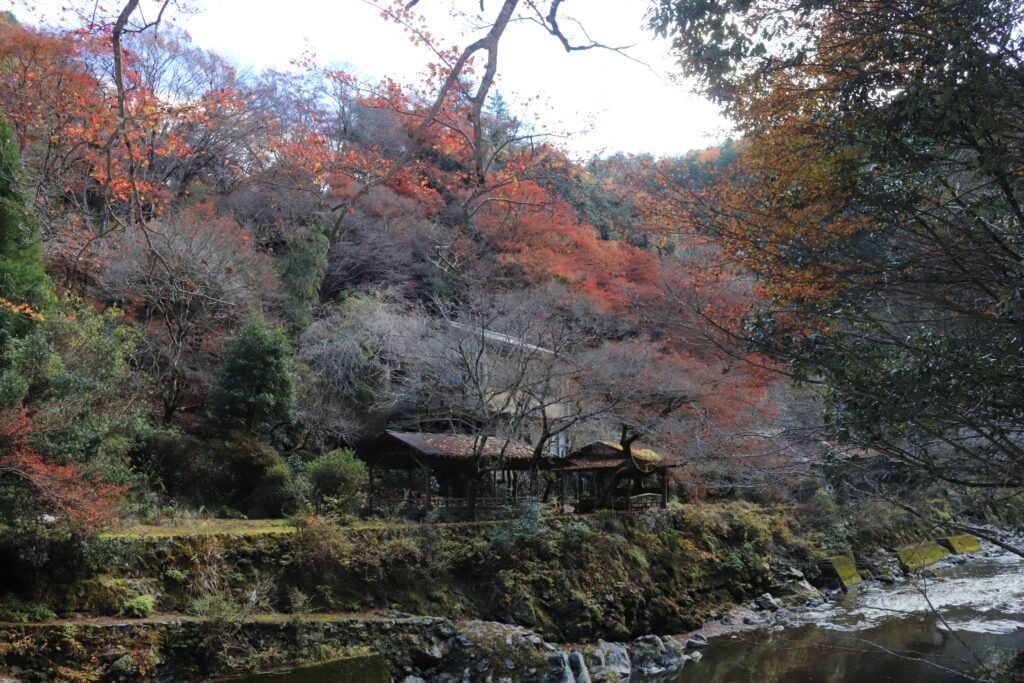 Taking the path to Arashiyama from Kiyotaki and going around shrines and temples is popular too, but we went to Kinrei-kyo Canyon.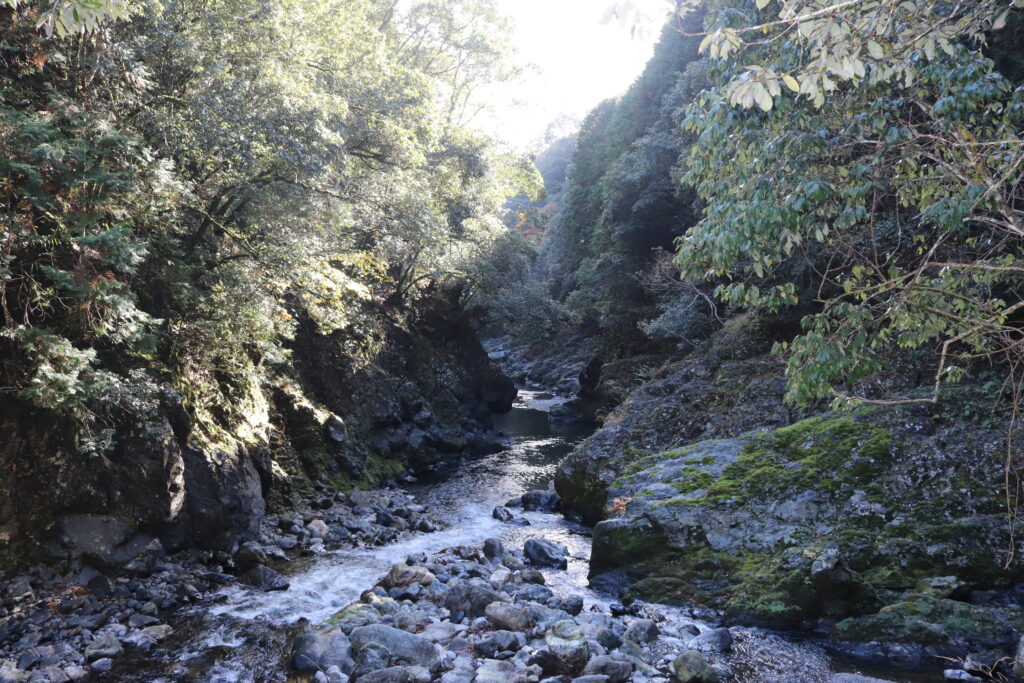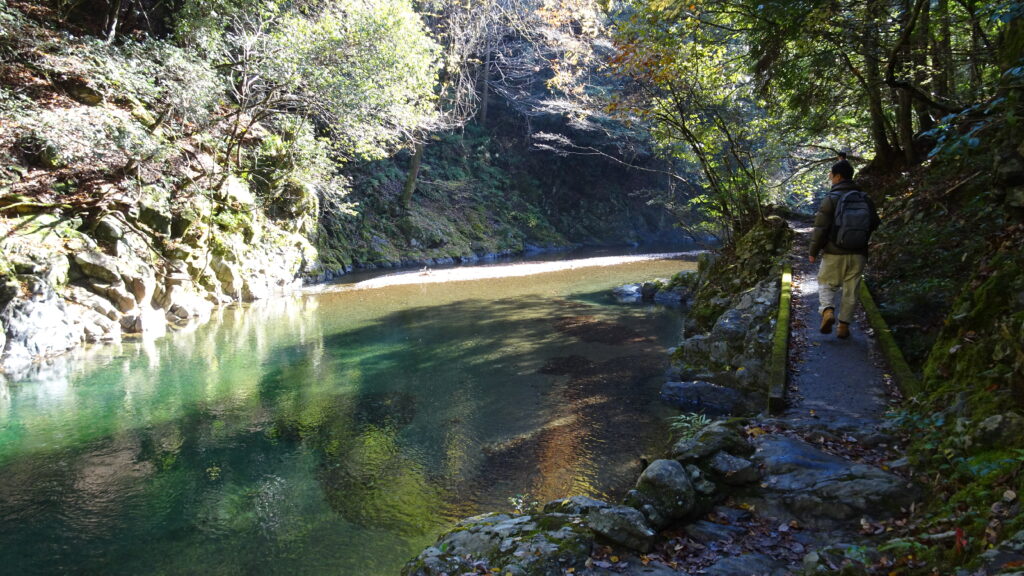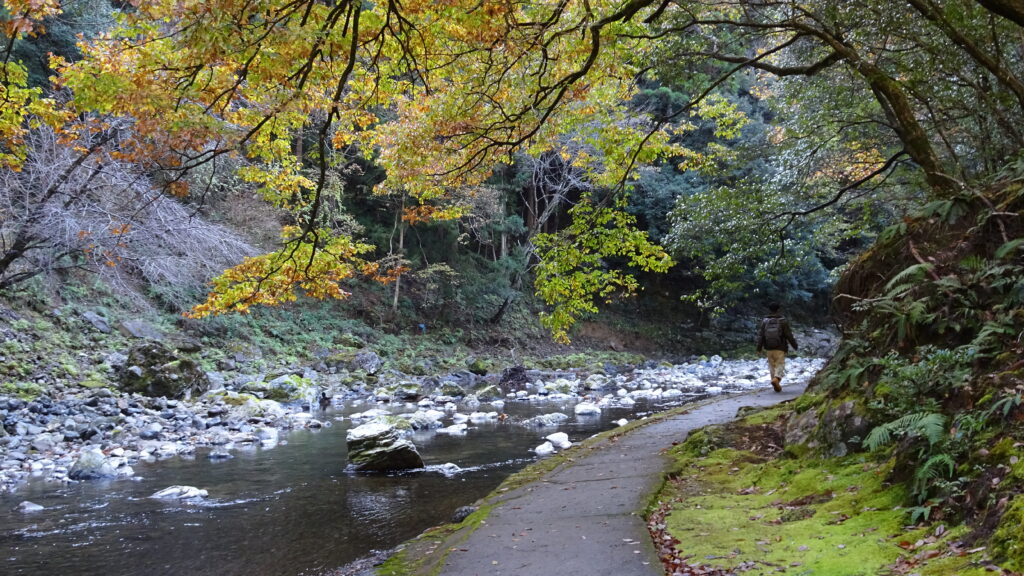 We went out to the Tokai Nature Trail from Ochiai and went to Hozu-kyo Valley.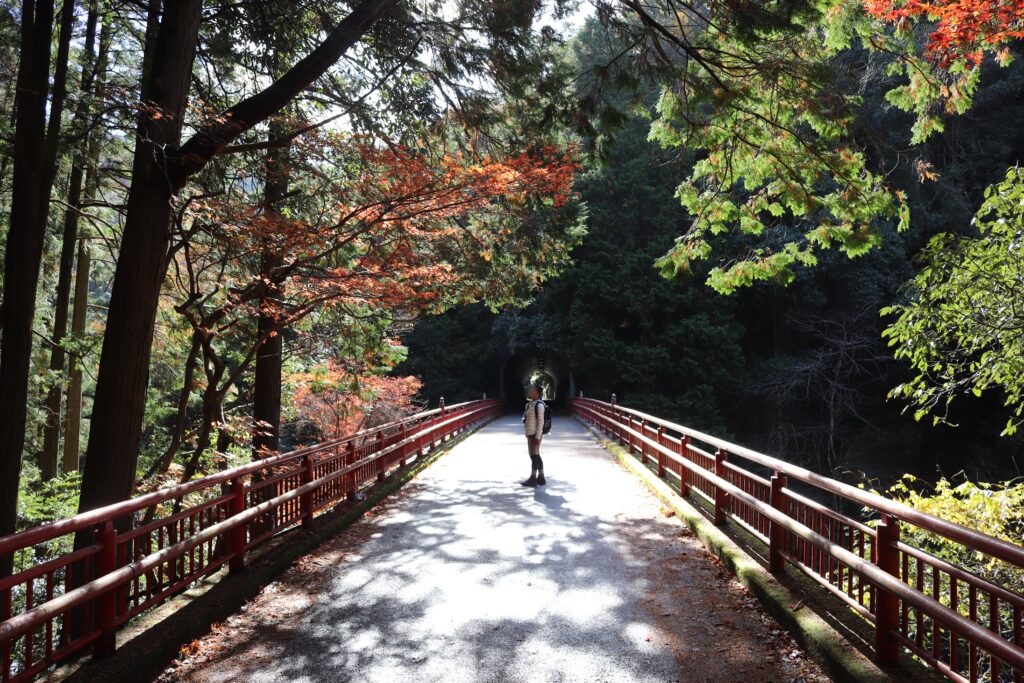 We had rice balls for lunch on the platform of the Hozu-kyo Torokko Sta. and waited for the torokko train to come so we could take photos of it.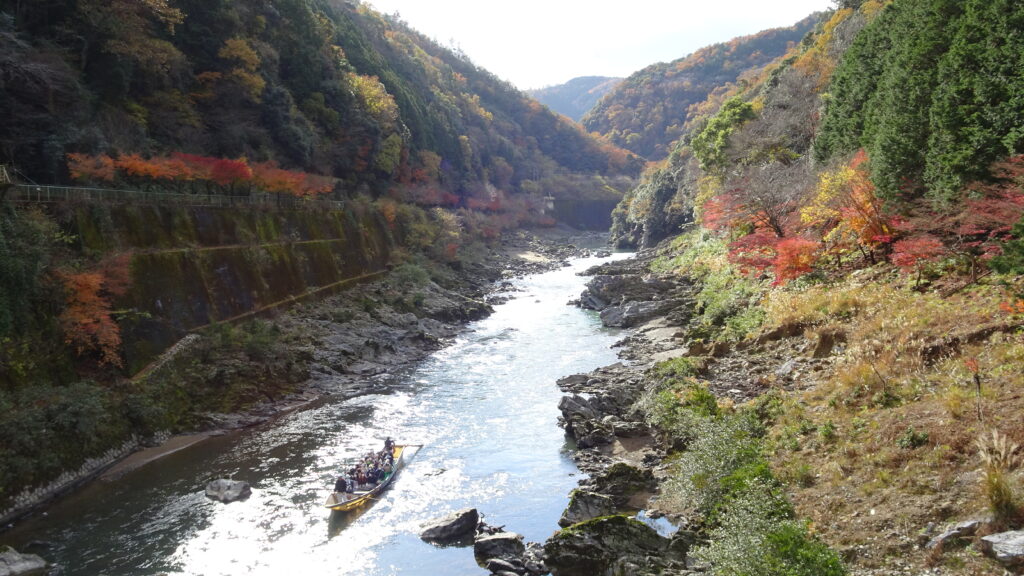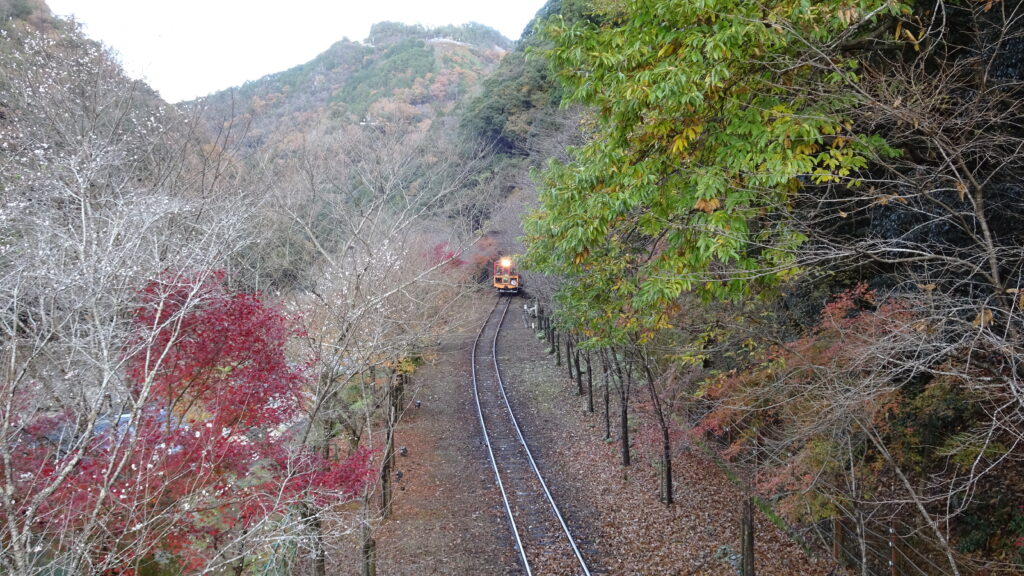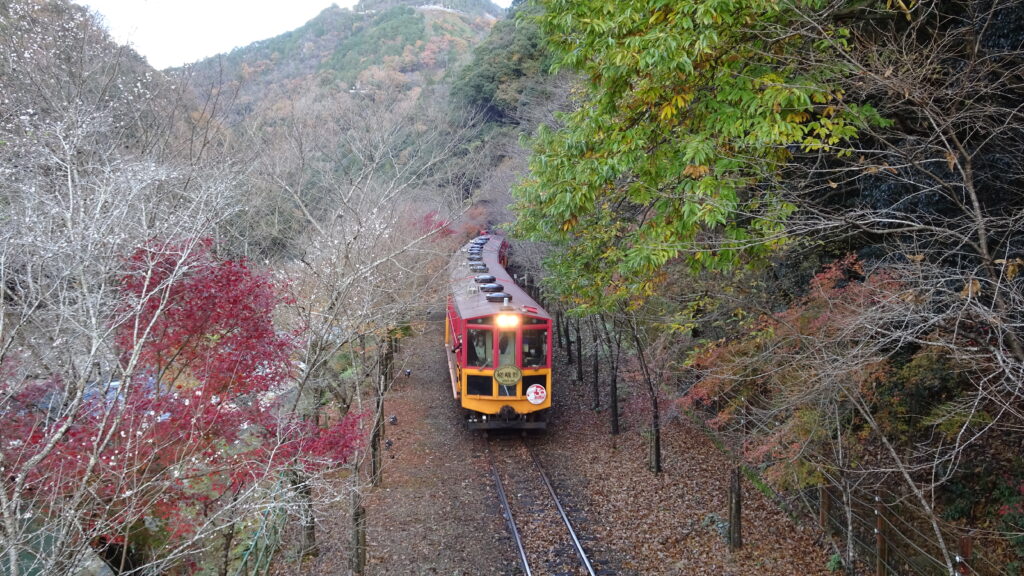 We were not able to ride the torokko because the seats were full, so we went back from Hozu-kyo JR Sta.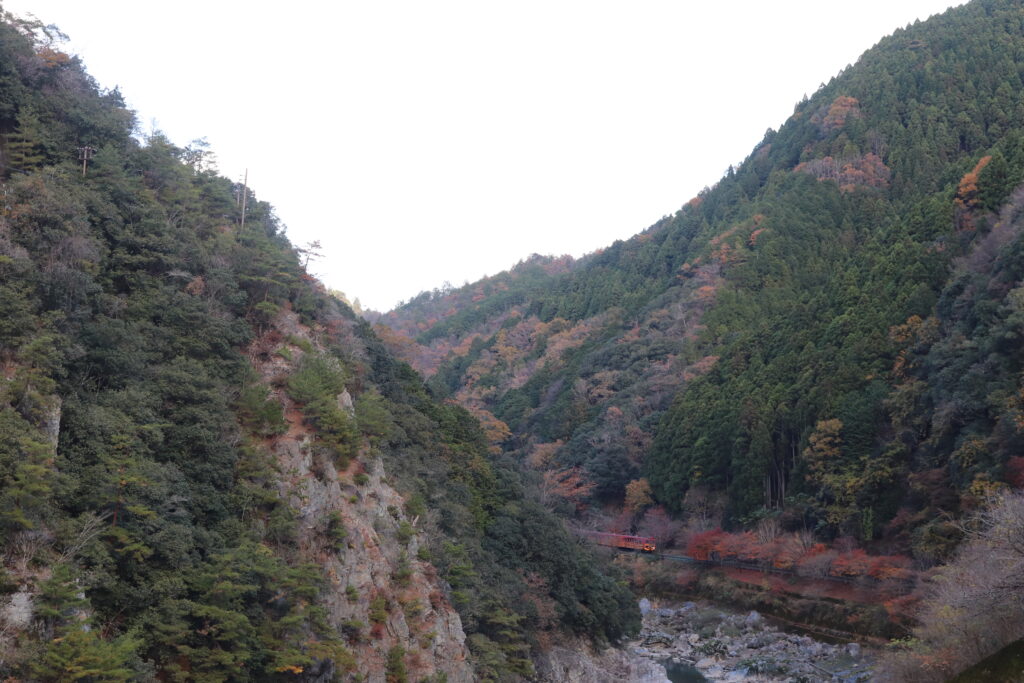 11:10 Nijo bus Sta.
11:50 Takao bus Sta.
13:00 Kiyotaki
13:20 Ochiai
13:40 Hozu-kyo Torokko Sta.
14:30 Hozu-kyo JR Sta.