December 2021:
I found an interesting temple name, Nyan Nyan-ji Temple, on Google maps, so we went there. It was not a temple which we imagined, but we were betrayed in a good way. After that, we participated in the guided tour of Shugakuin Imperial Villa.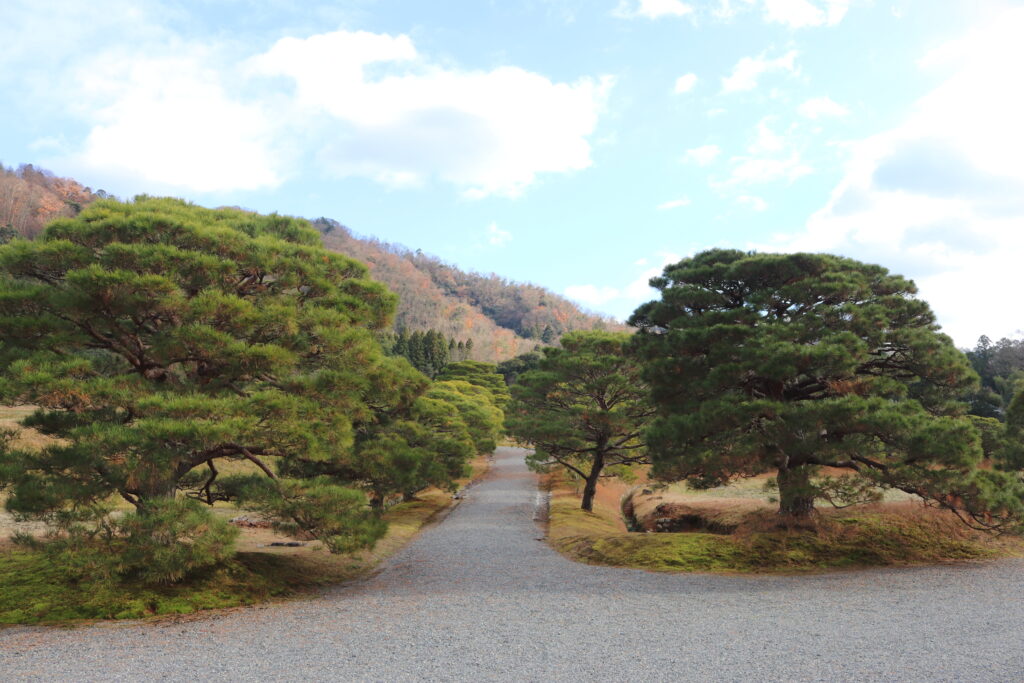 We got off at Yase-Hieizan-guchi Sta. and went to Yase Momiji Path, where we walked a little. You can usually see autumn leaves there till about early November every year, so we expected to see a few autumn leaves, but we visited there after the middle of December, so they had fallen completely.
After that, we went to Nyan Nyan-ji Temple. I imagined a temple where there were a lot of cats, but I found that it was not a temple when I saw the entrance.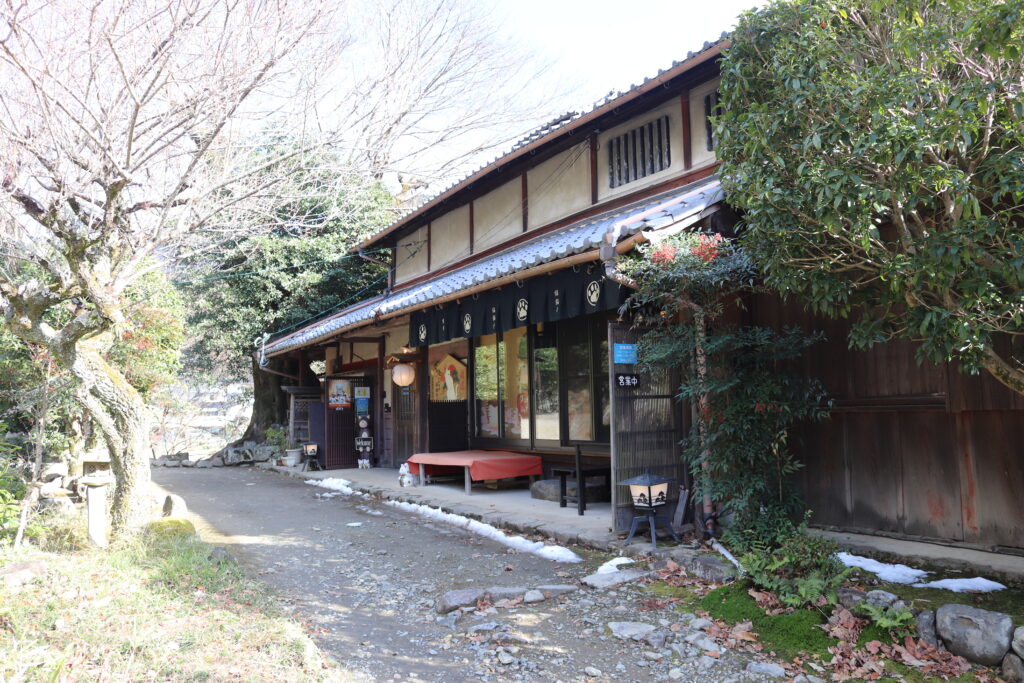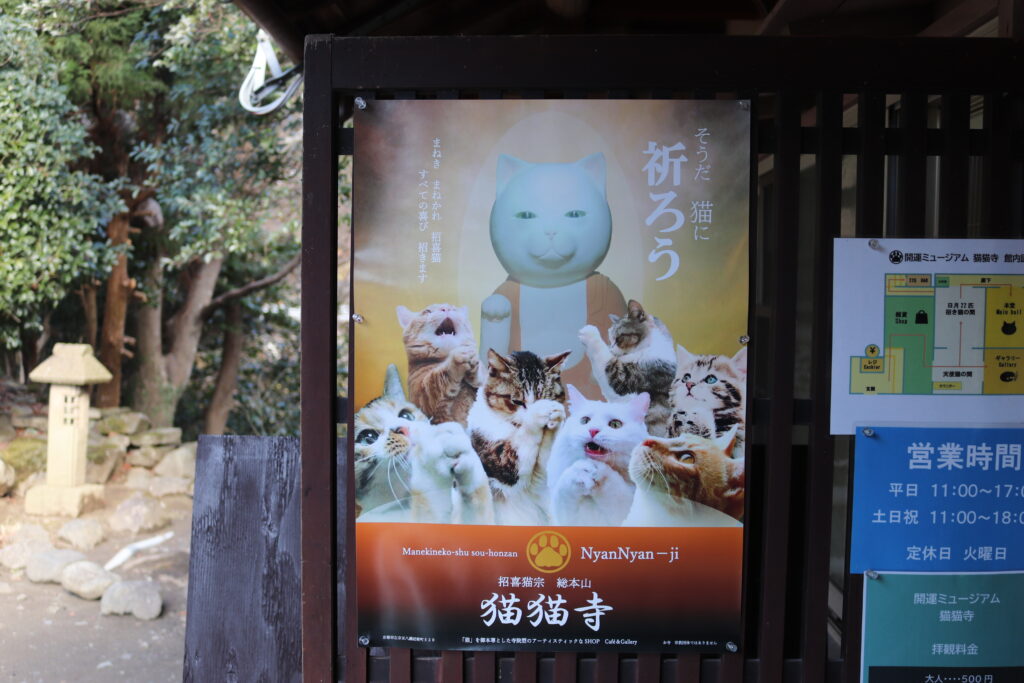 Then, I wondered if it was a cat cafe, but I found that it wasn't that either when I saw the inside.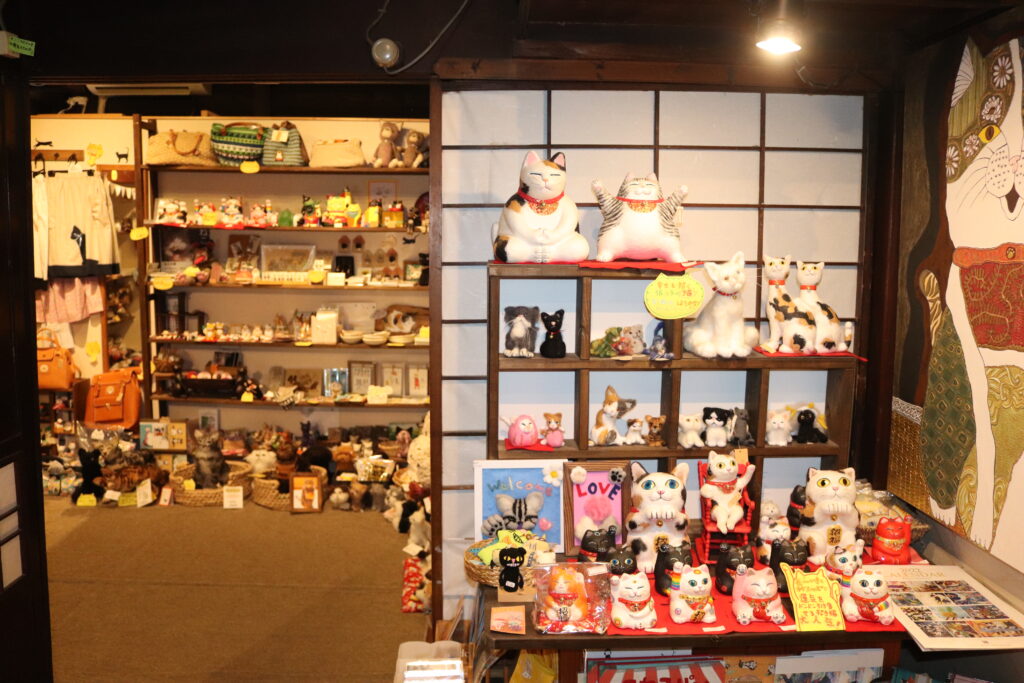 I wondered what kind of place it was, and went ahead to the next room. There was an apprentice cat monk inside, Konatsu-chan. It seems that cat monks live in Nyan Nyan-ji Temple, and cat monks living in the neighborhood were scouted by the temple owner because they were well-suited to be monks.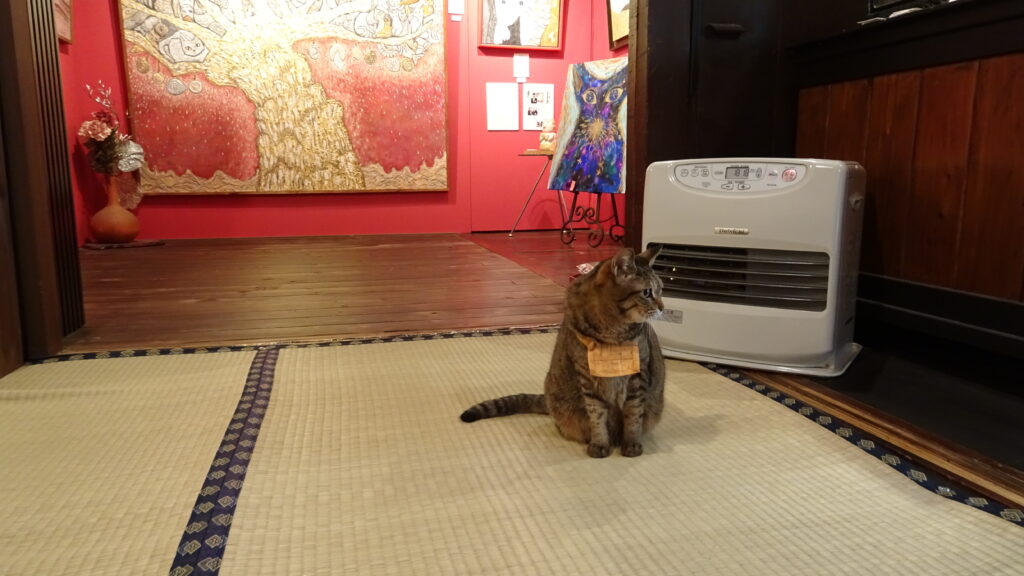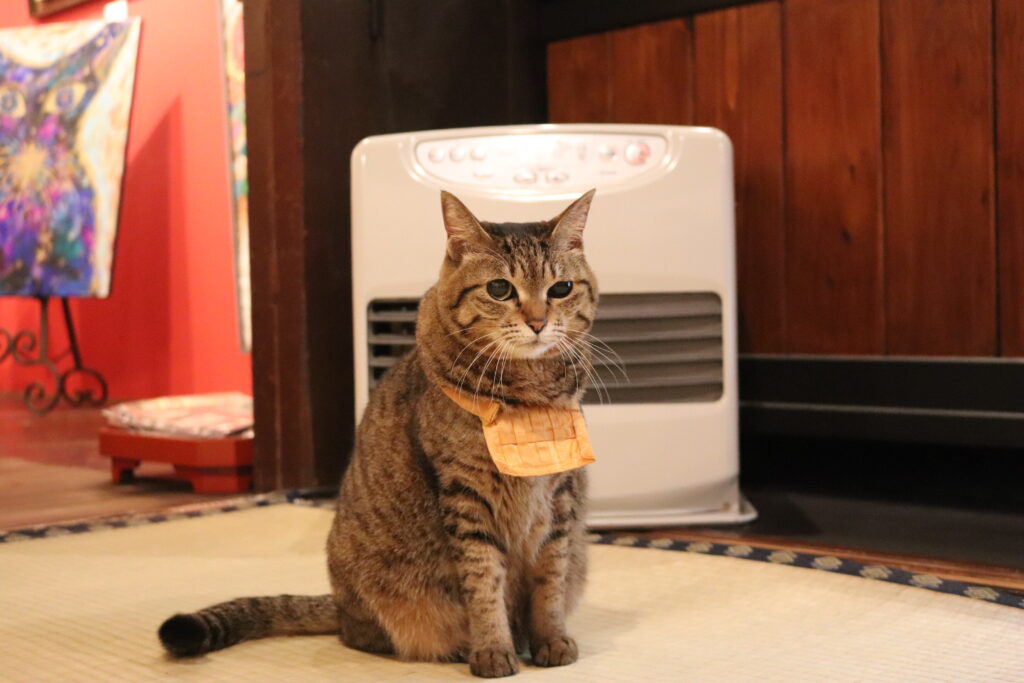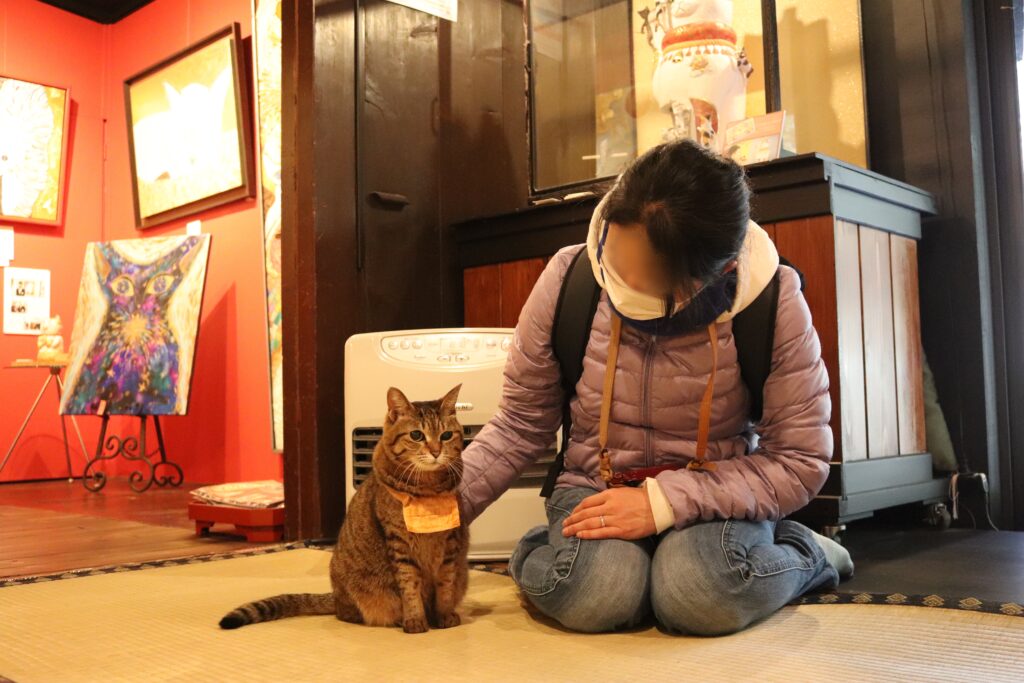 There was a gallery next to the room where Konatsu-chan was. It appeared that this was the gallery which the artist family who loves cats manages. Particularly, the son, Miyano, was the youngest winner of a French art exhibition, and his art was exhibited in the gallery. Almost all of the paintings were not for sale, but some were for sale at a high price. Personally, I like his painting style, so I would want his art if I could afford it.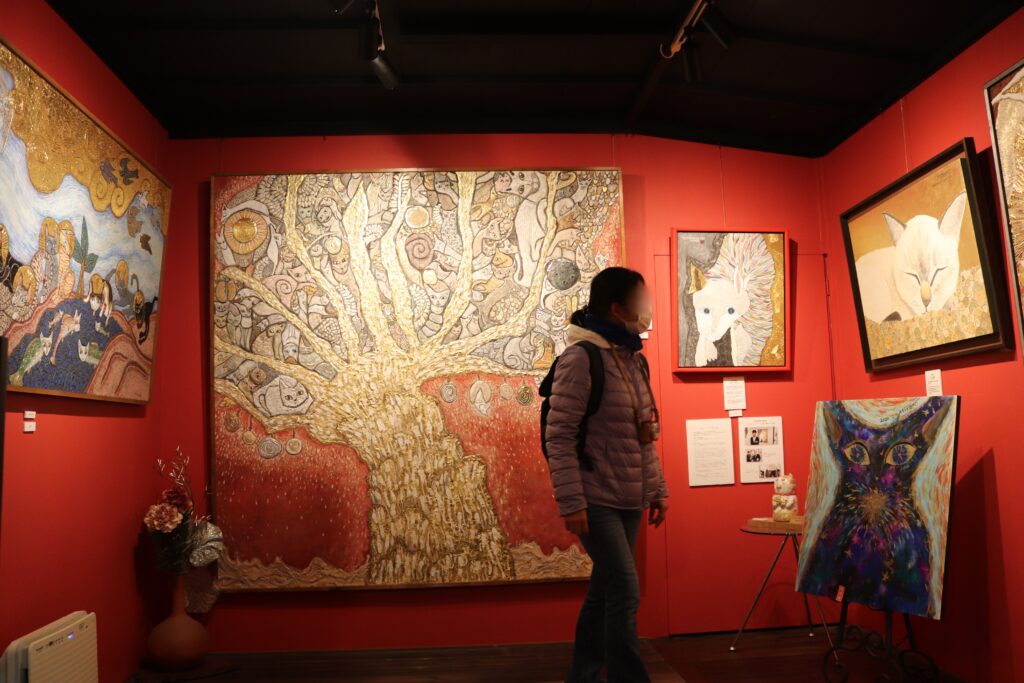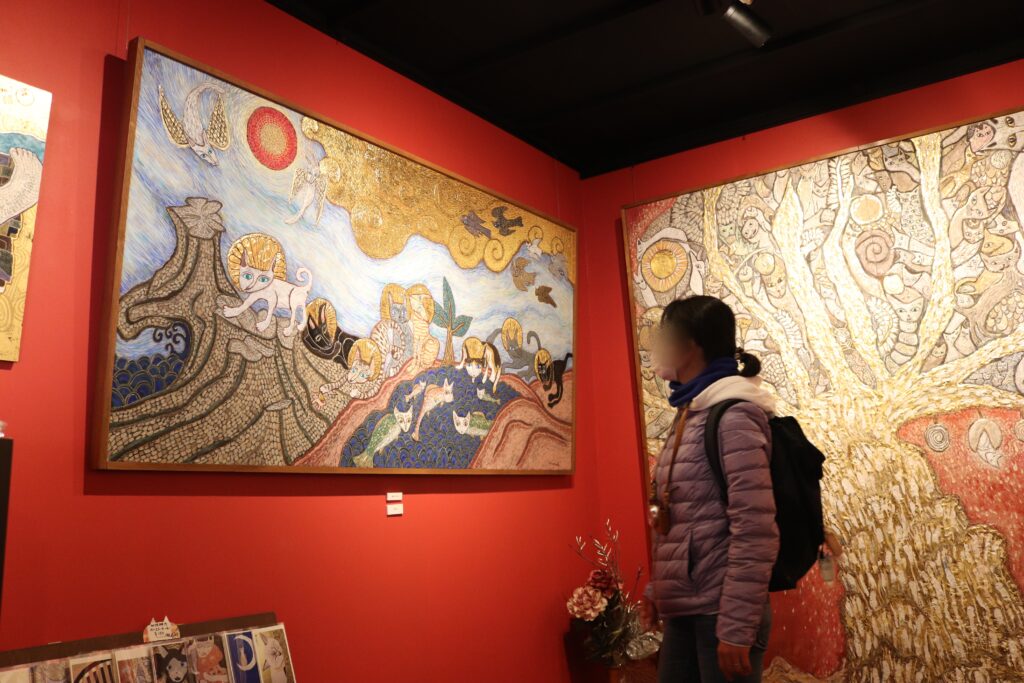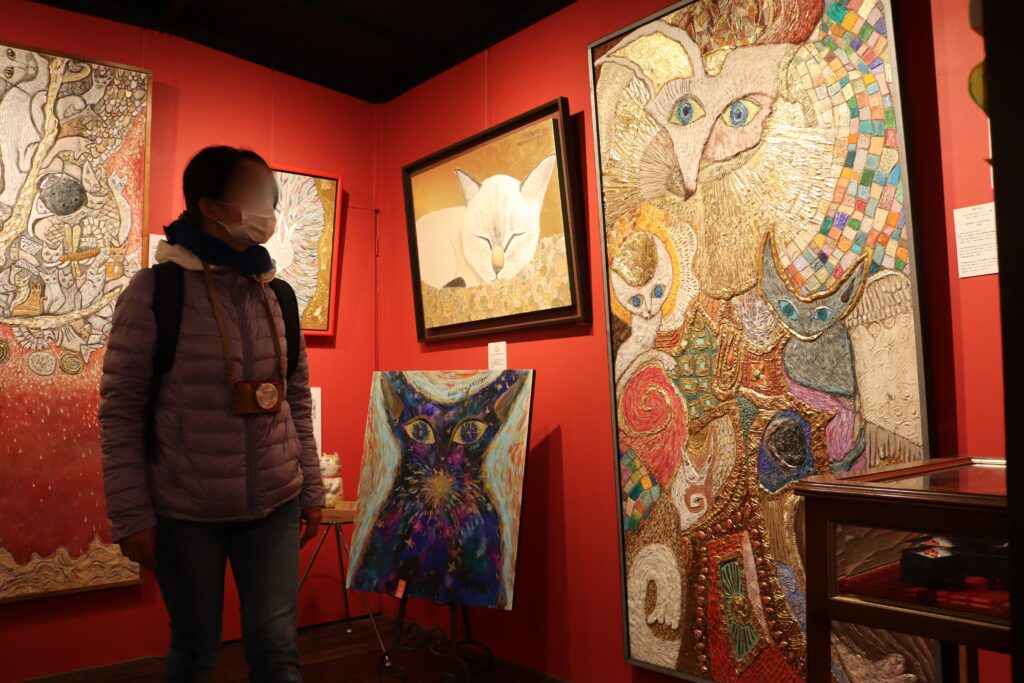 There were many artistic items featuring cats on sliding doors and ceilings, and figures made of felt plus more in other rooms too.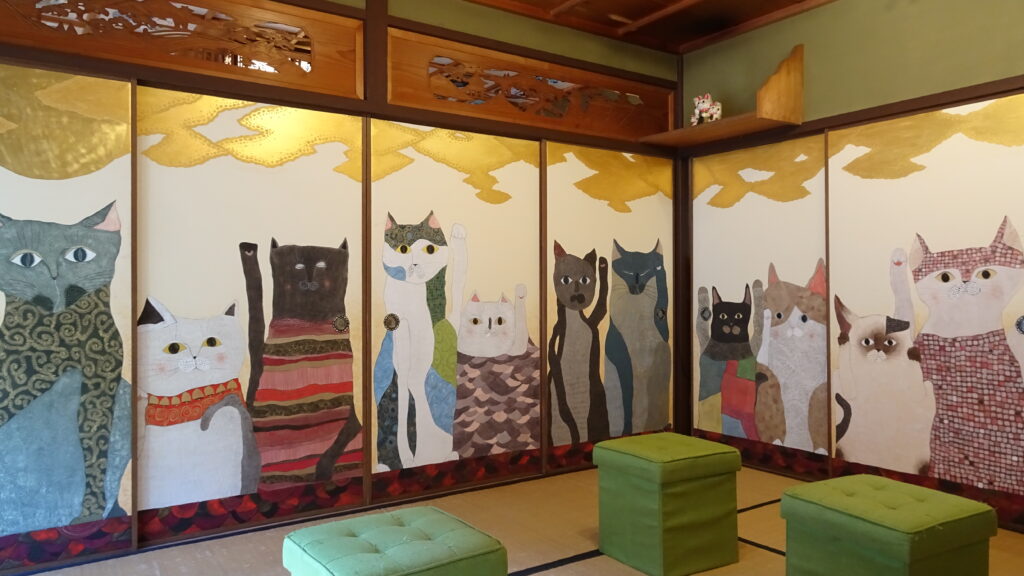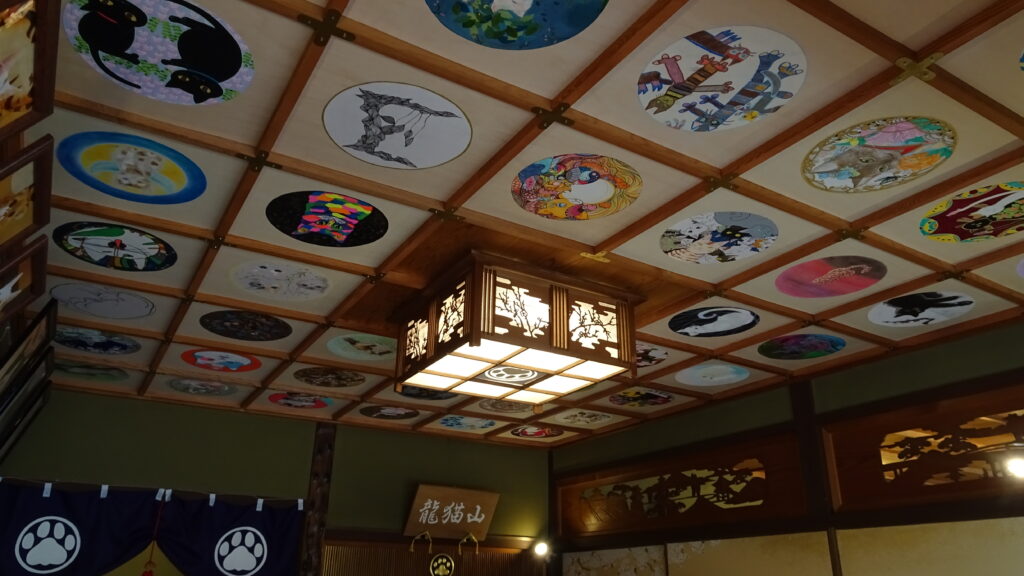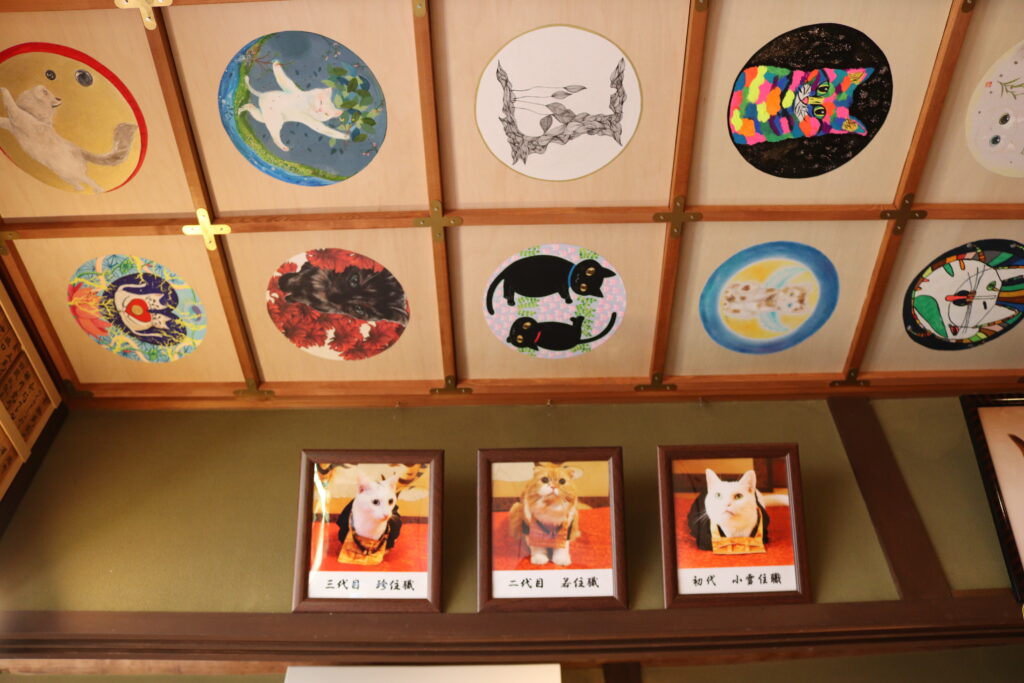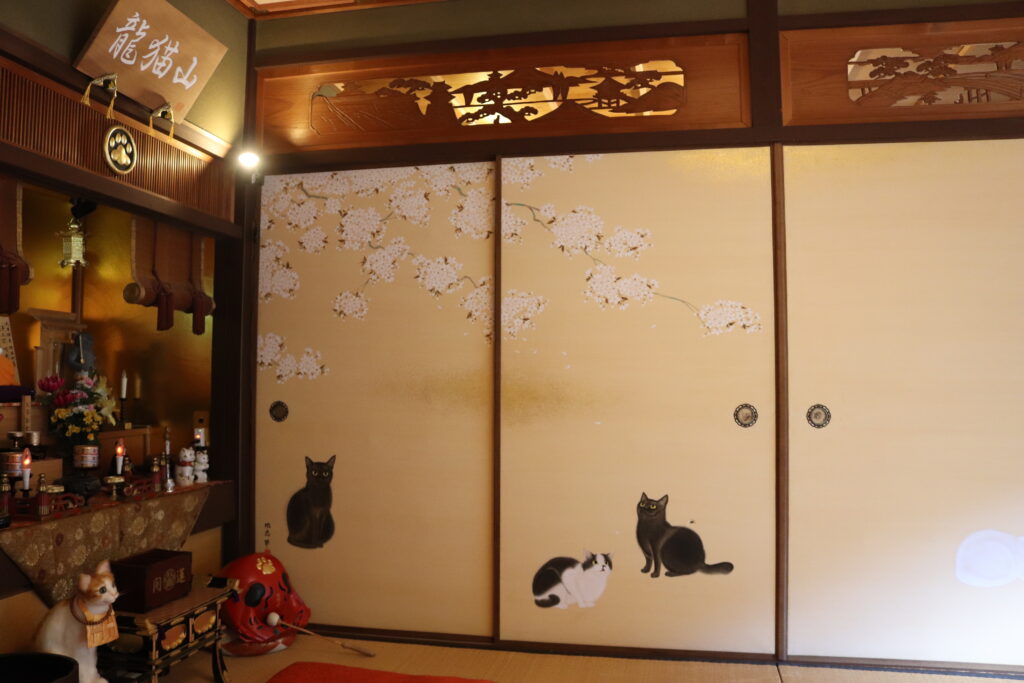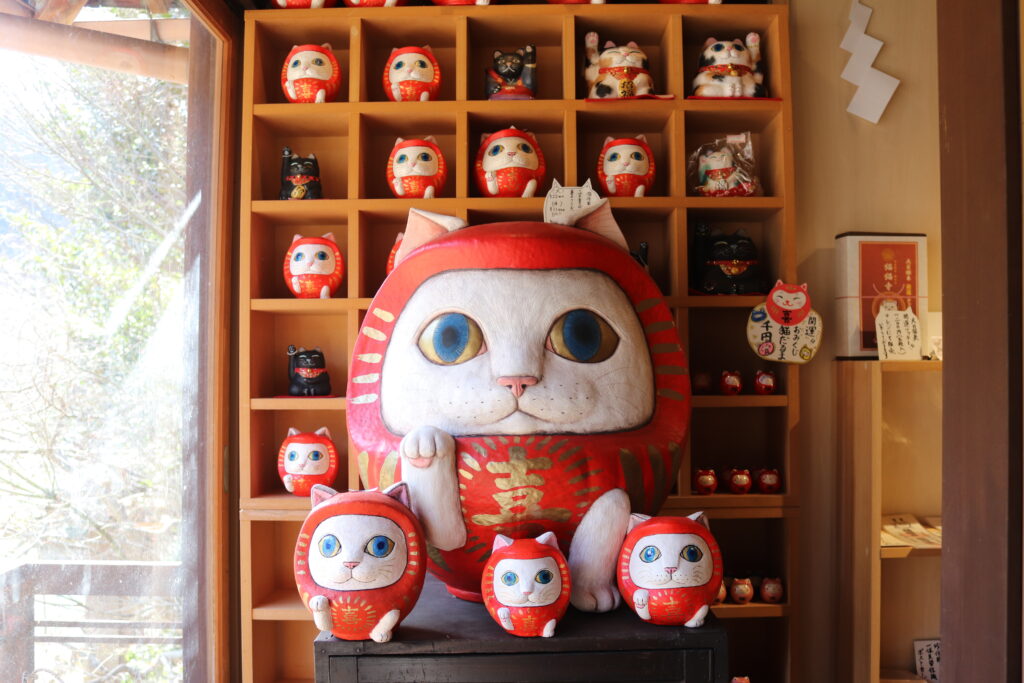 There were many cat art souvenirs which cat lovers would love.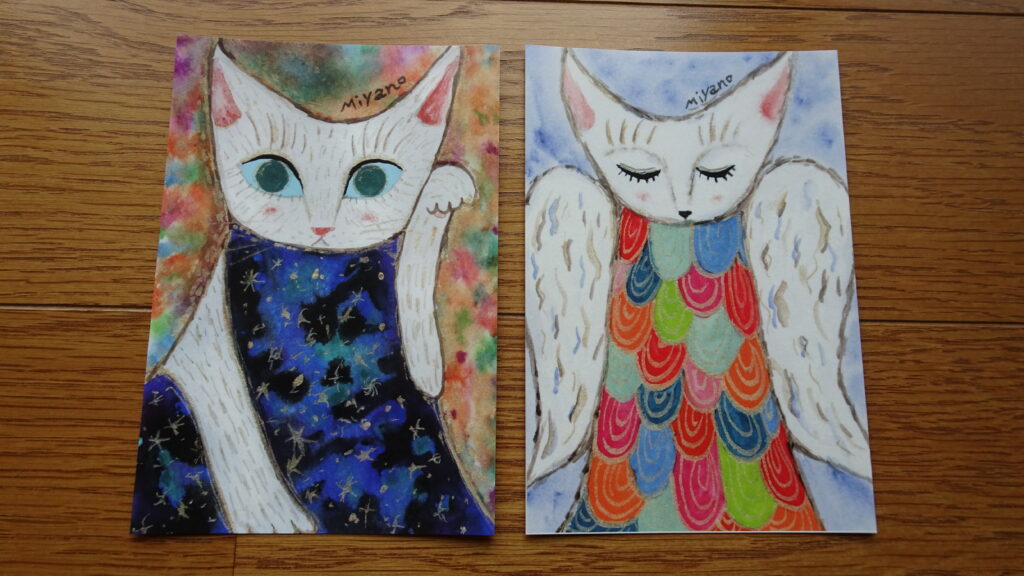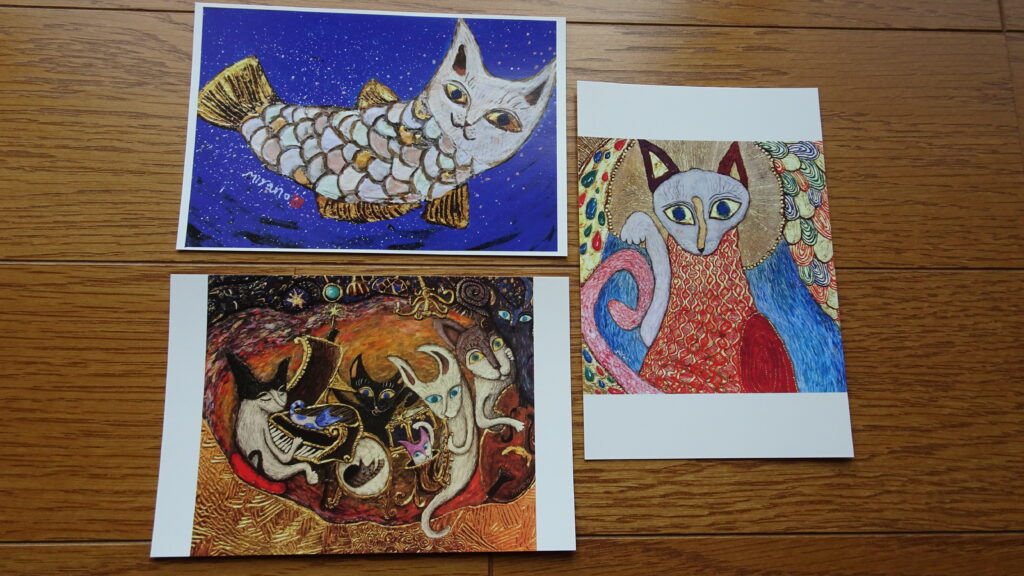 After that, we went by bus to Shugakuin Imperial Villa. We were able to participate in the tour at the walk-in, but there was a limit on the number of people, so it is probably better to make a reservation.
Shugakuin Imperial Villa, which was constructed by Emperor Emeritus Gomizunō in the 17th century, has three villas: Upper Villa, Middle Villa, and Lower Villa. The Pine Bordered Path, paddy fields and Shakkei (borrowed landscapes from the outside scenery) made a magnificent natural landscape. The tour was about an hour, and we could freely shoot, but there was not enough time to take commemorative photos. We went to Lower Villa first.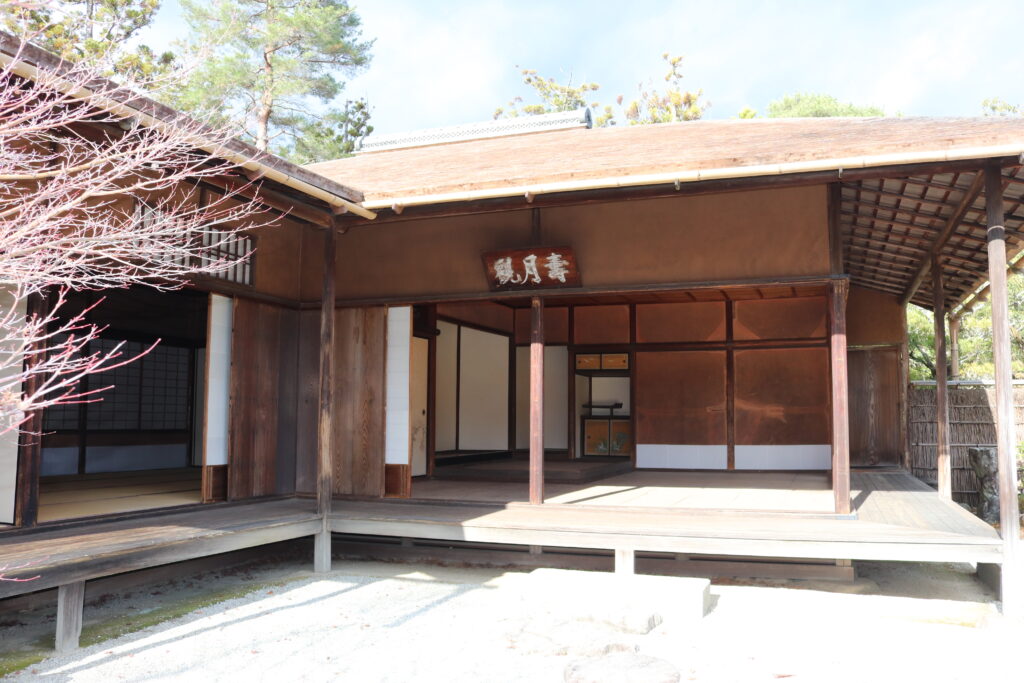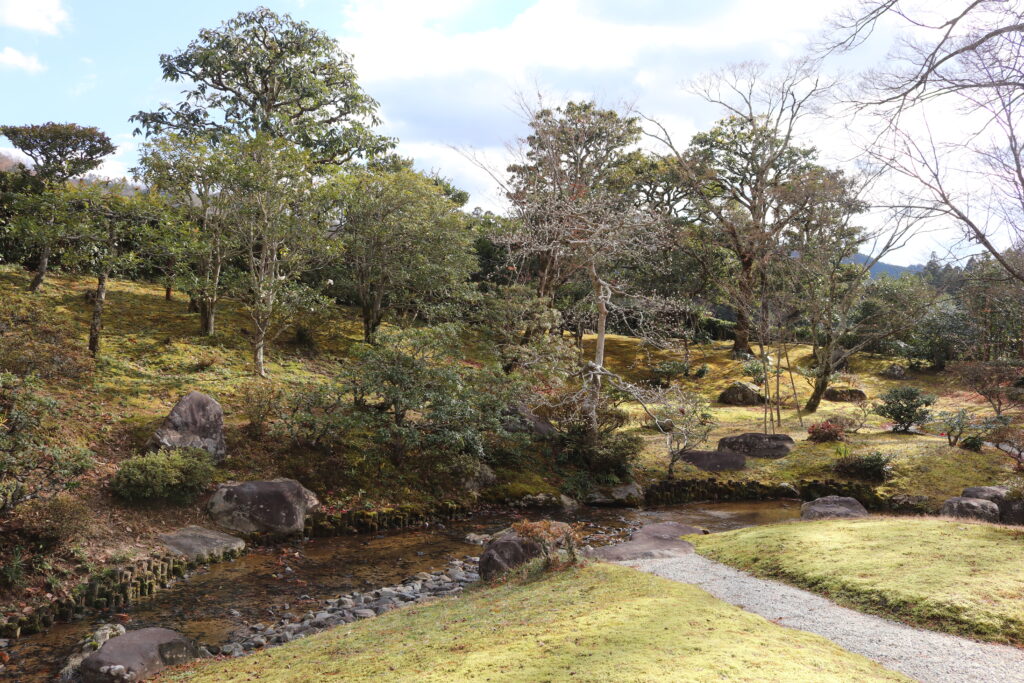 We moved from Lower Villa to Middle Villa through the Pine Bordered Path. Each Villa was connected by the Pine Bordered Path, which was once a carriage path.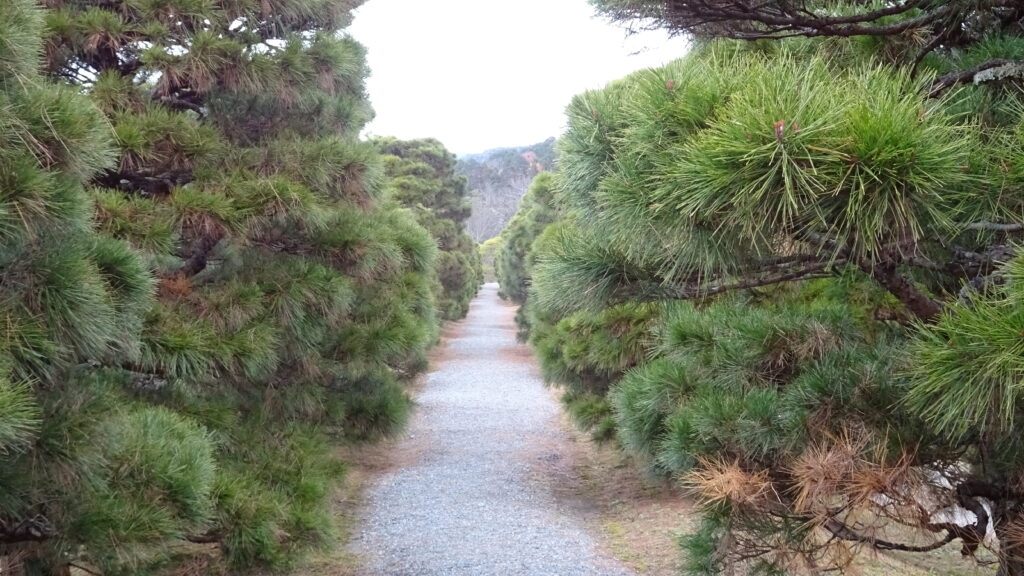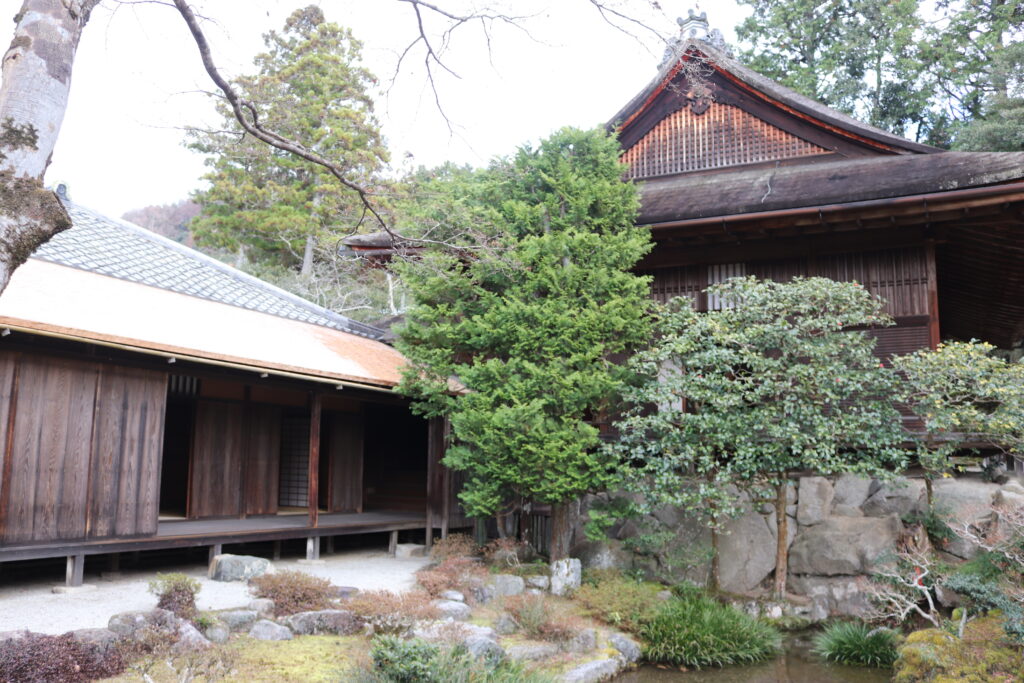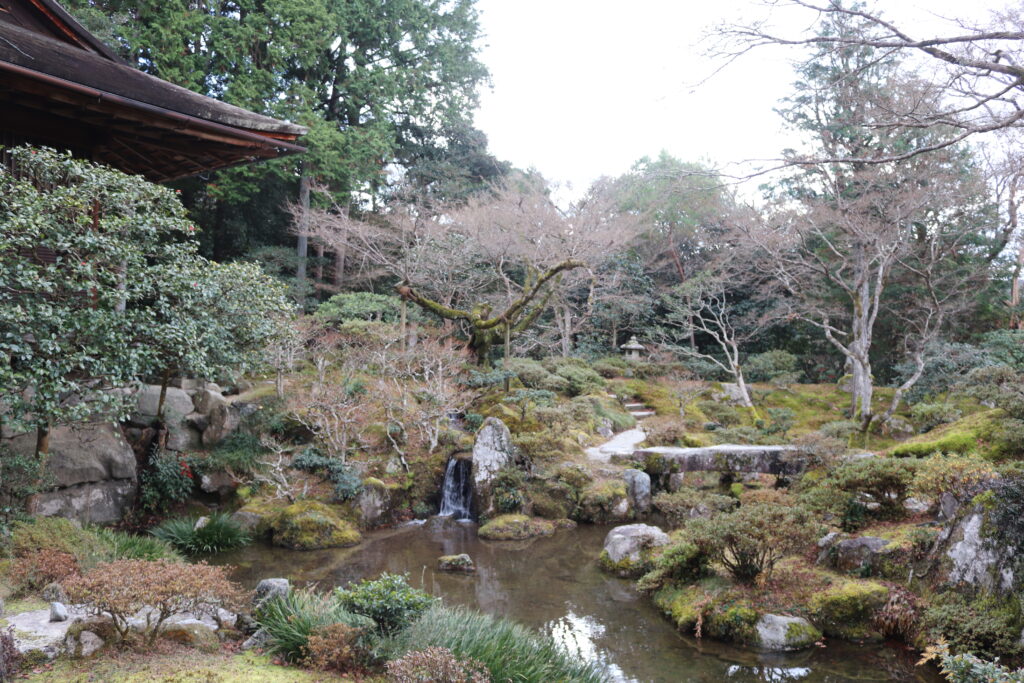 We moved to Upper Villa through the Pine Bordered Path. Paddy fields were spreading over the Pine Bordered Path.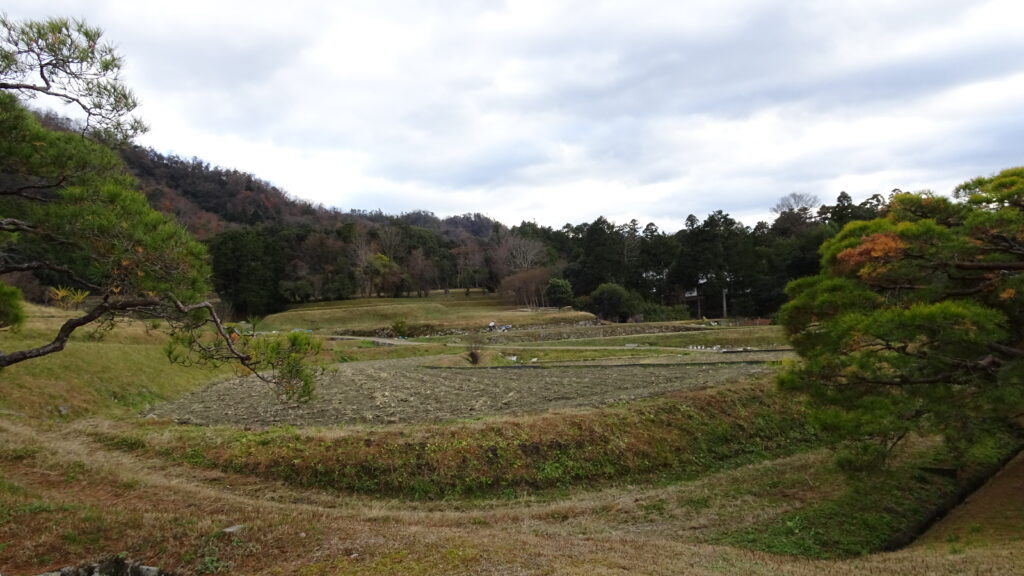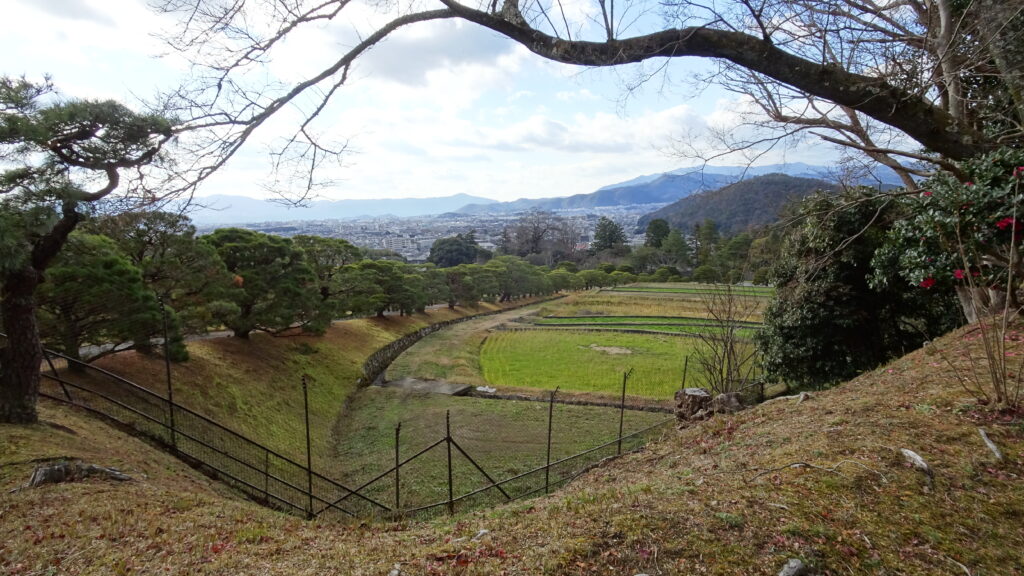 Upper Villa was a circuit style garden with a pond,Yokuryuchi Pond, which we walked around. We were not able to see Rinuntei Pavilion, which stands on the highest level and was under construction, and it was constructed with no decorations, perhaps because they wanted to concentrate on the landscape.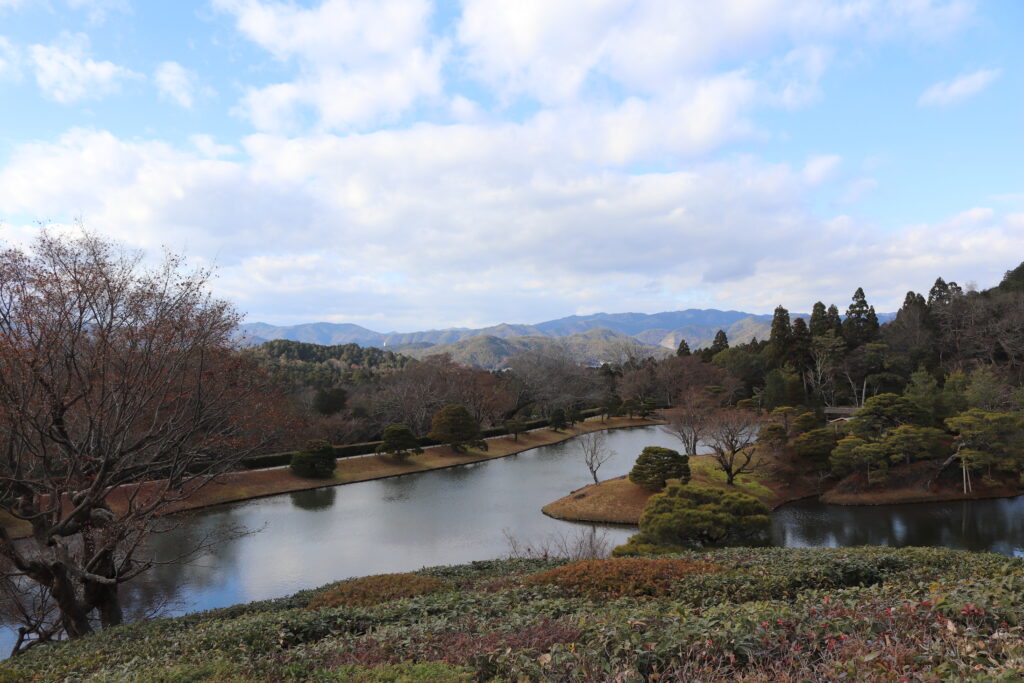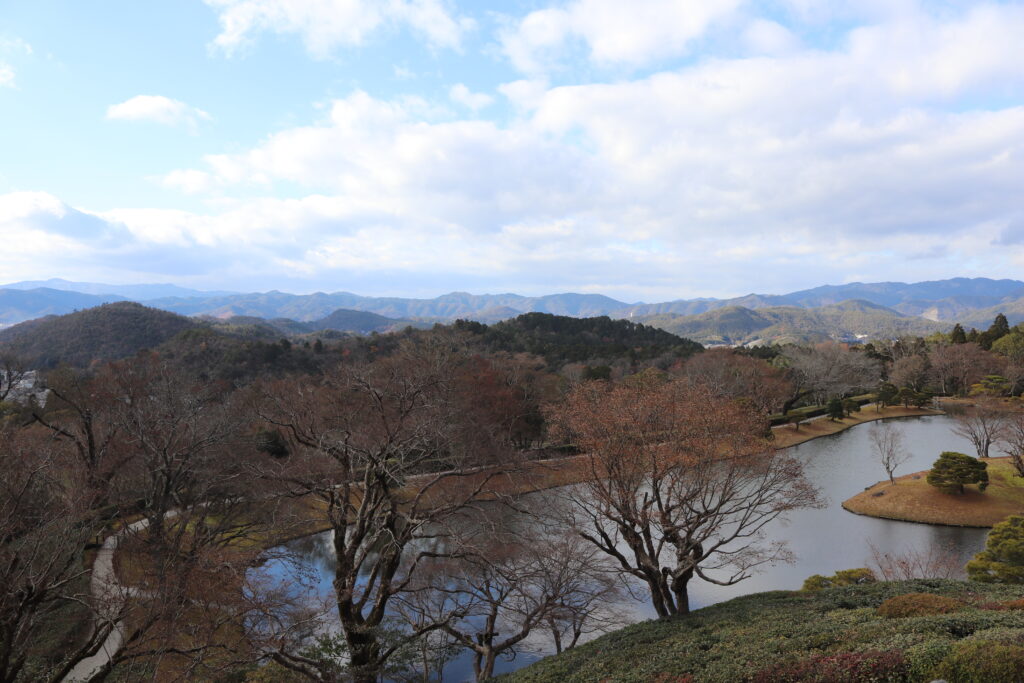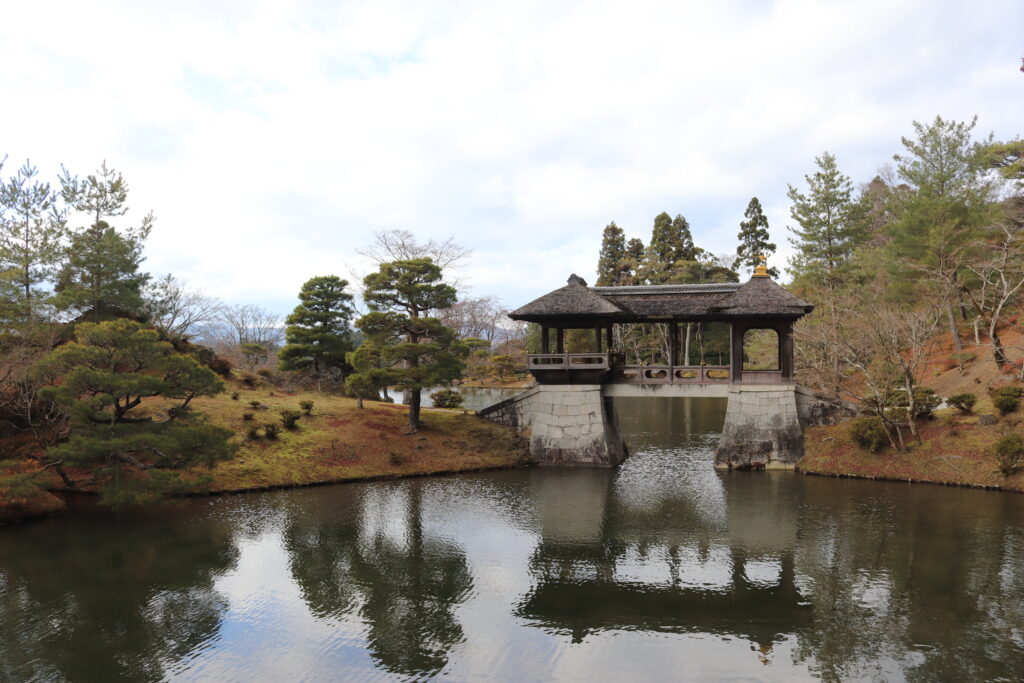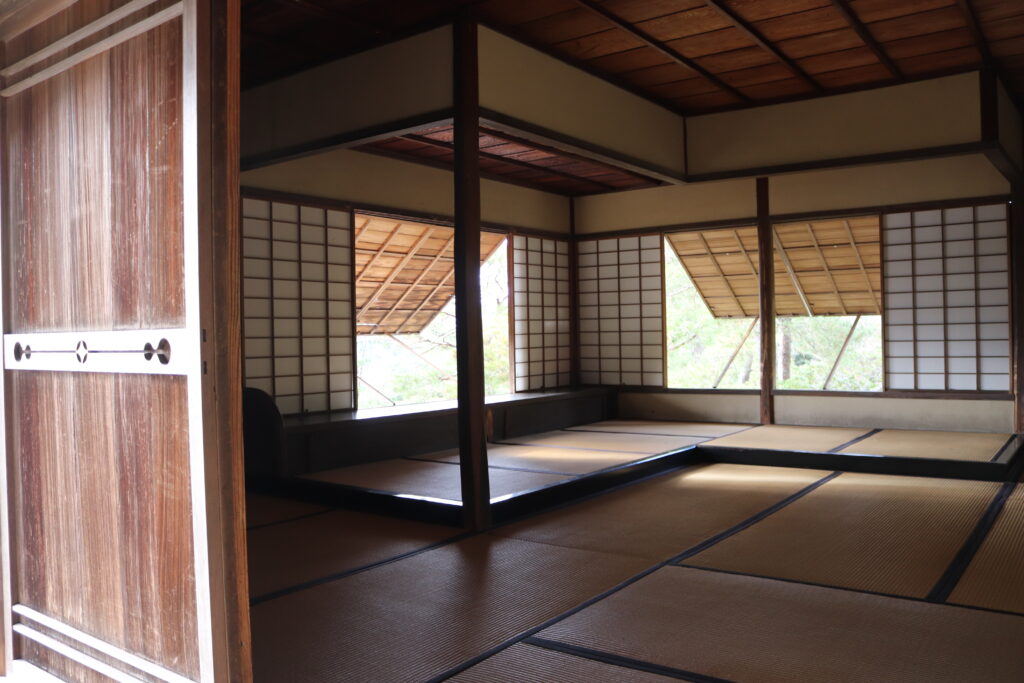 It was a windy and cloudy day, so the scenery didn't reflect on the pond, but it looks like an aerial garden if conditions permit.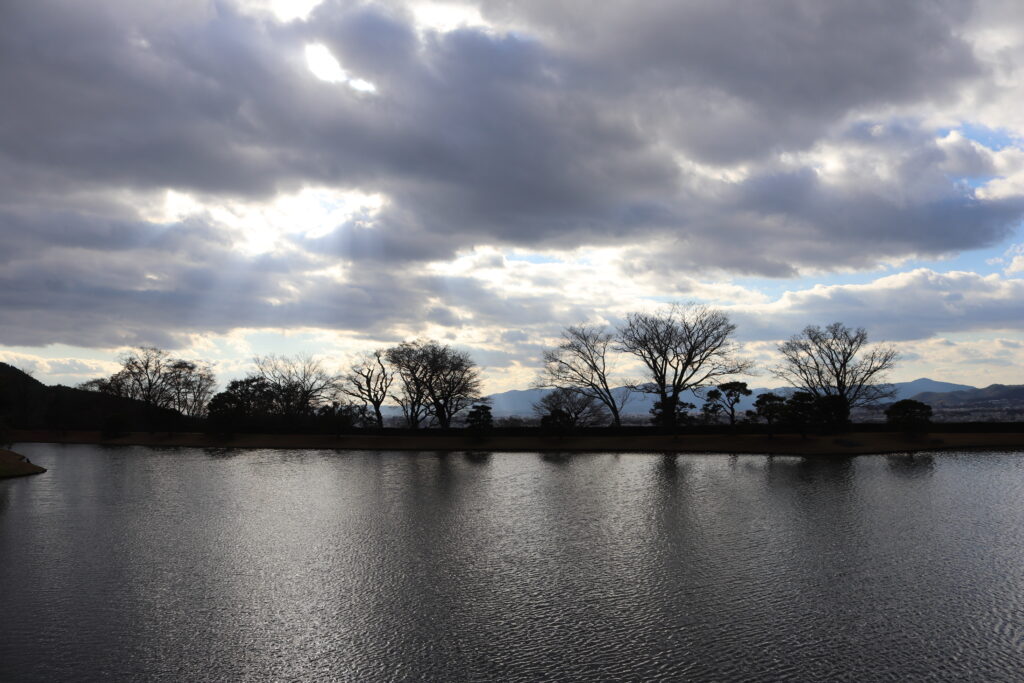 11:45 Yase-Hieizan-guchi Sta. on the Eizan Railway
12:10 Nyan Nyan-ji Temple (entrance fee 500 yen/adult)
13:30 Start of Shugakuin Imperial Villa tour
14:30 End of the tour