April 2019 (1W=0.096JPY=0.00086USD):

Tosokchon Samgyetang (토속촌 삼계탕) Thu, April 25th, 2019 approx.3: 00 pm
chicken ginseng soup restaurant near  Gyeongbokgung, Card OK

For2 41,000W(approx.$36, ¥4,000)
Ogol Samgyetang(Silky foul)2,4000W
Tongdak (Chiken)17,000W
Kimchi Free service

We entered this restaurant after the ceremony of the changing of the guard at the  Gyeongbokgung. It's a popular restaurant, so you may sometimes wait in line, but we were able to enter it quickly because it was a weekday afternoon. We could take free Chinese cabbage kimchi and cubed radish kimchi from the pots on the table. Though it was cold this day, the samgyetang, which is chicken boiled with rice in its stomach, and Chinese herbal medicines, warmed us very much. The soup tasted especially good. The roasted chickens tasted a little sweet, were thick and juicy and were satisfying to eat.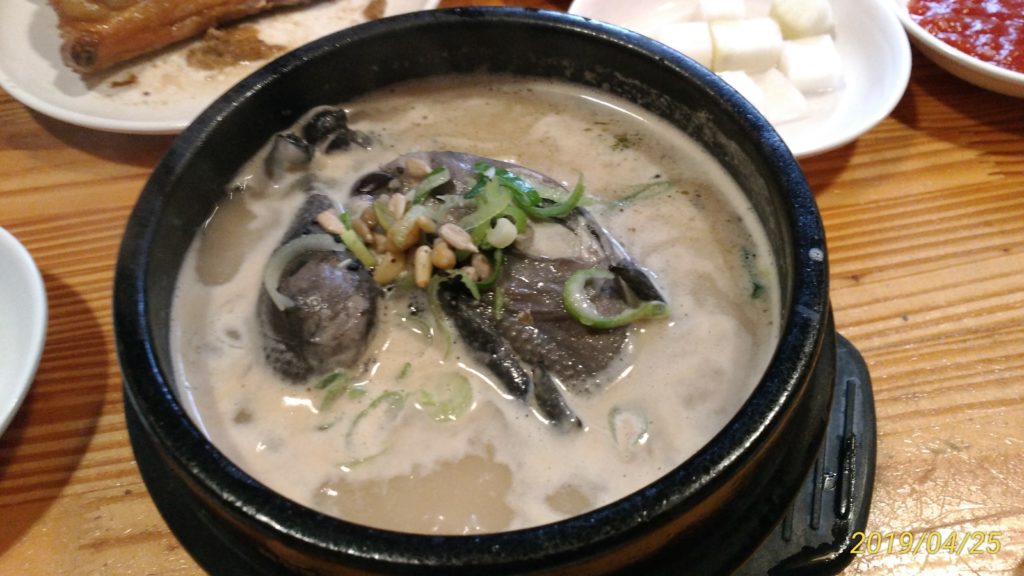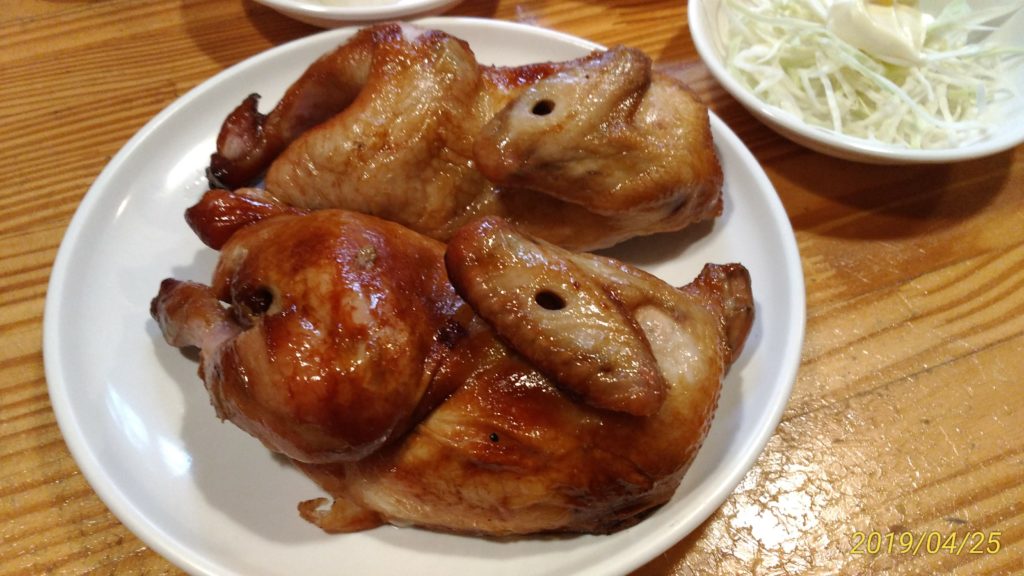 Majangdong Hannuchon (마장동한우촌)  Thu, April 25th, 2019 approx.6: 00 pm
Korean BBQ restaurant about 10 mins walk from the  Yongdu St. on the metro 2, Card OK

For2 126,600W(approx.$109, ¥12,200)
The basic fee for 2(salads, vegetable wraps, assorted sashimi are free refills) 8,000W
Bottled beer big 3 12,000W
Meat (a chunk of sirloin, round tip approx.200g、loin approx.200g) 106,600W
Cider 2 a coupon ticket of JCB card

You can eat the meat that you look at and select at the meat shop in the restaurant. We were able to buy some parts by grams and others by chunks. We baked them on a charcoal grill and cut them with scissors to bite-sized pieces and ate them. There were marinated salads, assorted vegetable wraps, and assorted sashimi of beef liver and omasum as appetizers. We were able to have seconds for all of these. We got 2 bottles of cider by JCB card coupon.