Jun 2019:
When people think " Kamakura in June," they think "hydrangeas." As hydrangeas in Meigetsuin Temple were in season, I planned a combination with Kuzuharagaoka-Daibutsu Hiking course. Though we visited on a weekday in order to avoid congestion, it was more crowded than I expected.
09:00 Kita-Kamakura Sta.
09:10 Meigetsuin Temple(Admission Fees:500 yen in June/For adults)
09:50 Jochiji Temple(Admission Fees:200 yen/For adults)
10:15 Kuzuharagaoka-Daibutsu Hiking course
10:30 Kuzuharaoka Shrine
11:30 Kosokuji Temple(Admission Fees:100 yen)
12:30 Jojuin Temple
13:00 Kamakura Kaihin Park
13:30 Enoshima Electric Railway Inamuragasaki Sta.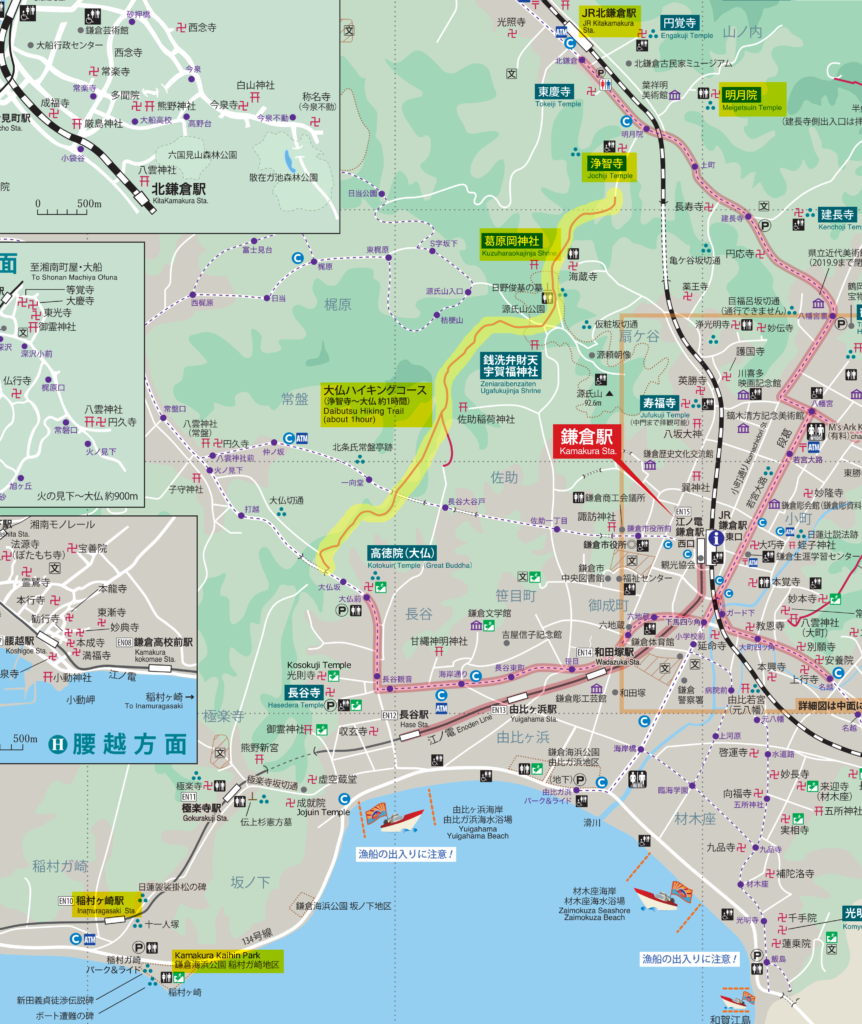 It took about 10 min from JR Kita-Kamakura Sta. to Meigetsuin Temple. The temple grounds were filled up with blue hydrangeas. The fresh green bamboo also emphasized the blue color of the hydrangeas. As the famous circular window in the main hall had a very long queue because of people waiting to take photos, we didn't take a photo this time. If we had, we could have seen purple irises from this window.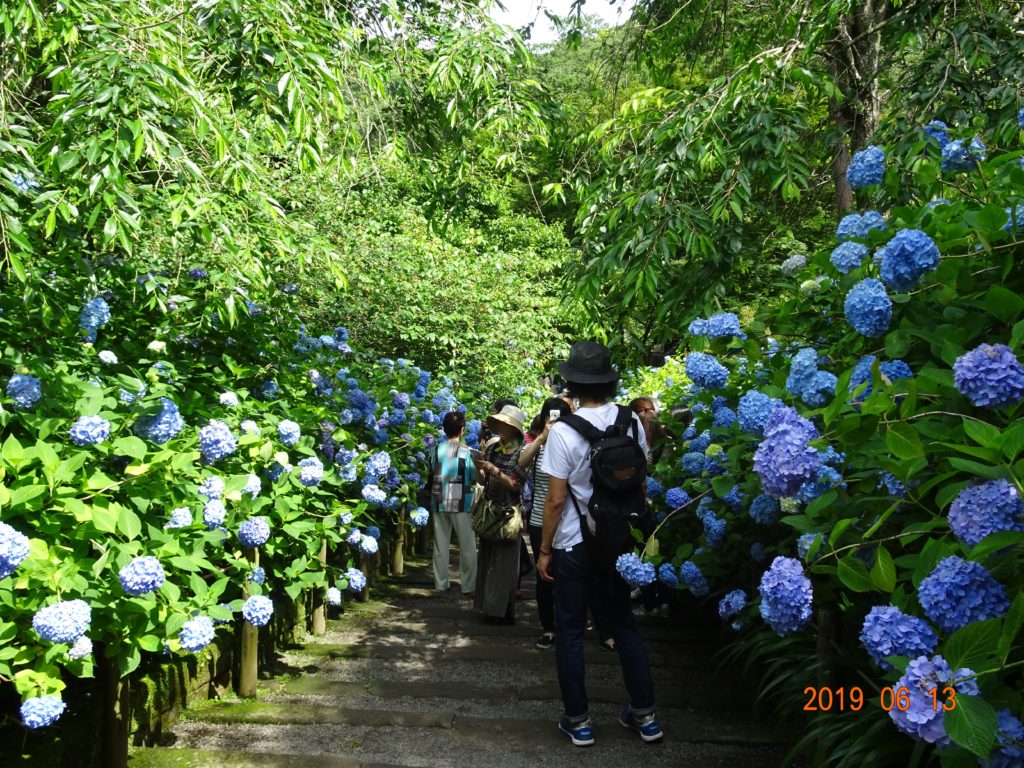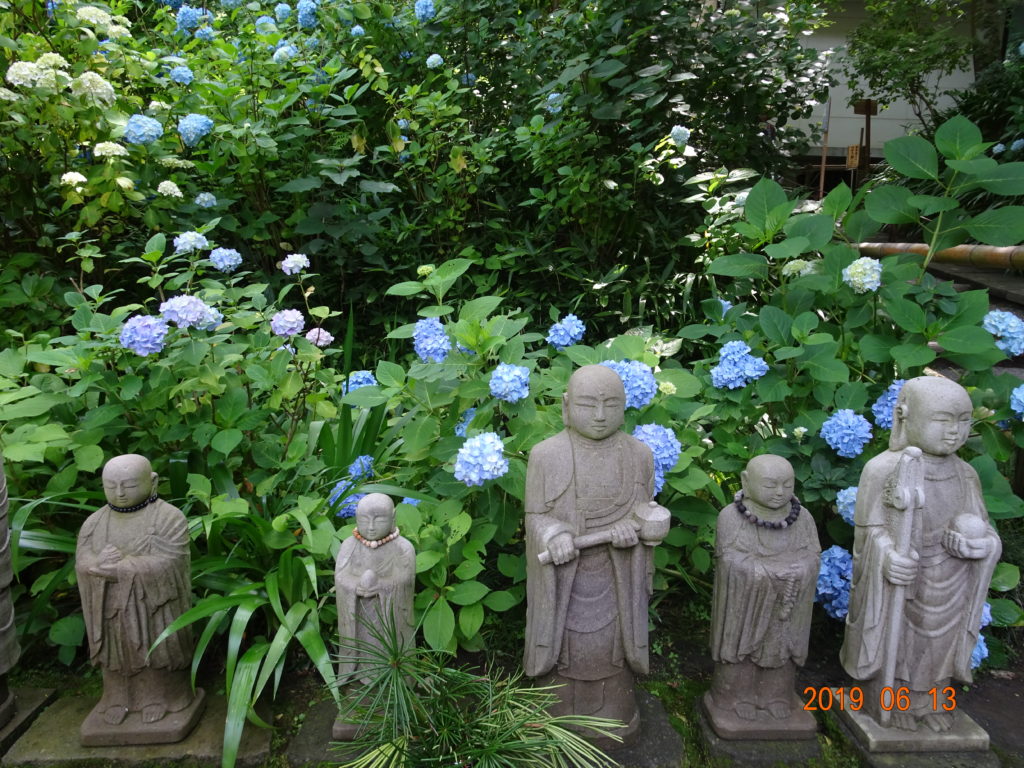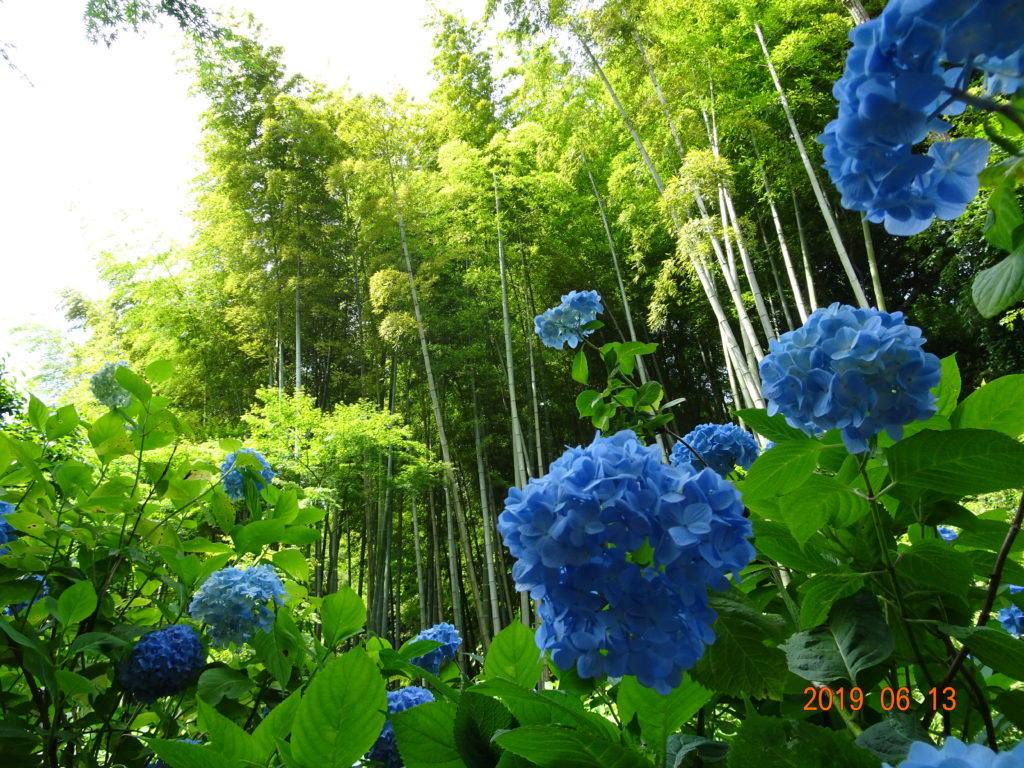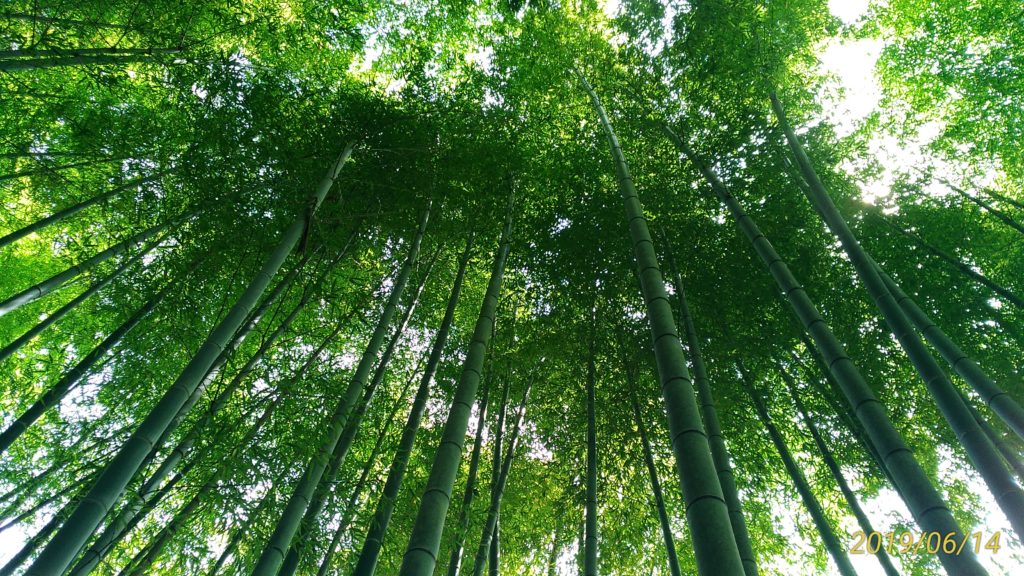 Next, we headed to Jochiji Temple. The temple grounds were peaceful and beautiful as we could hear Japanese nightingales. One of the Kamakura seven lucky deities, Hotei, was enshrined here.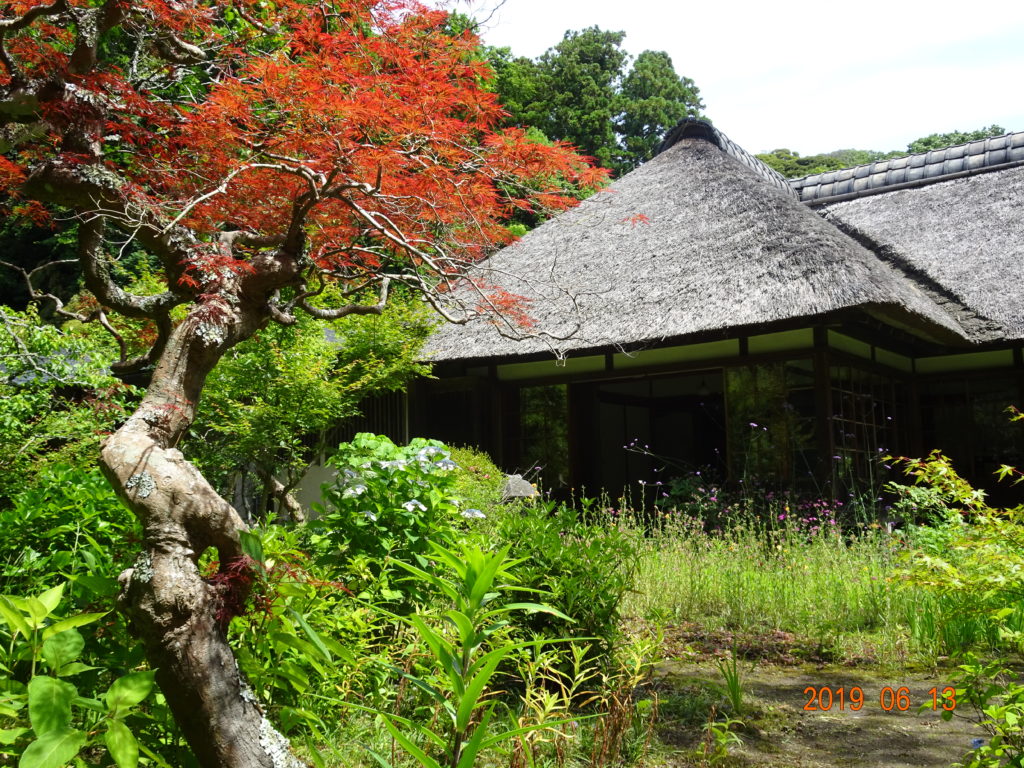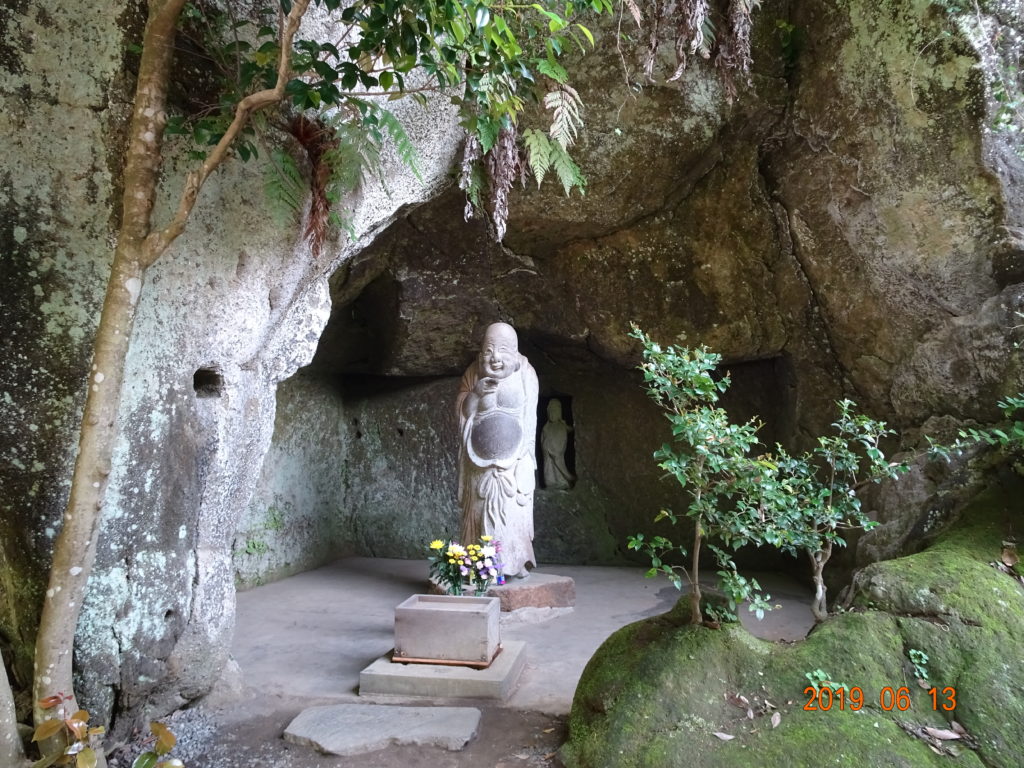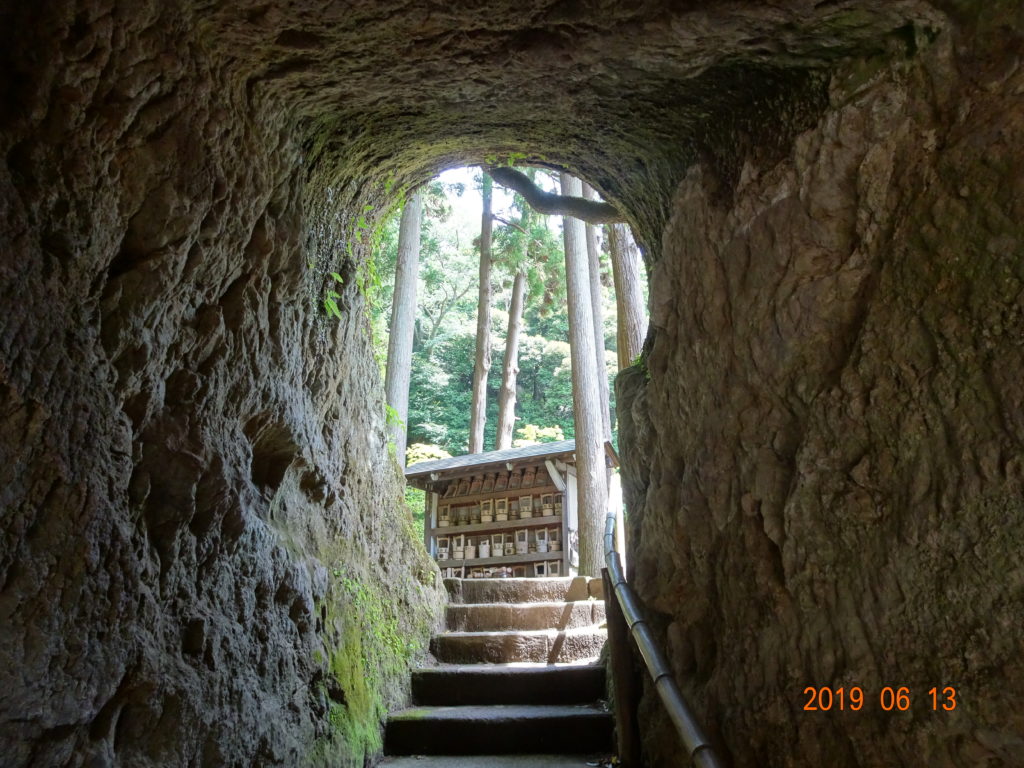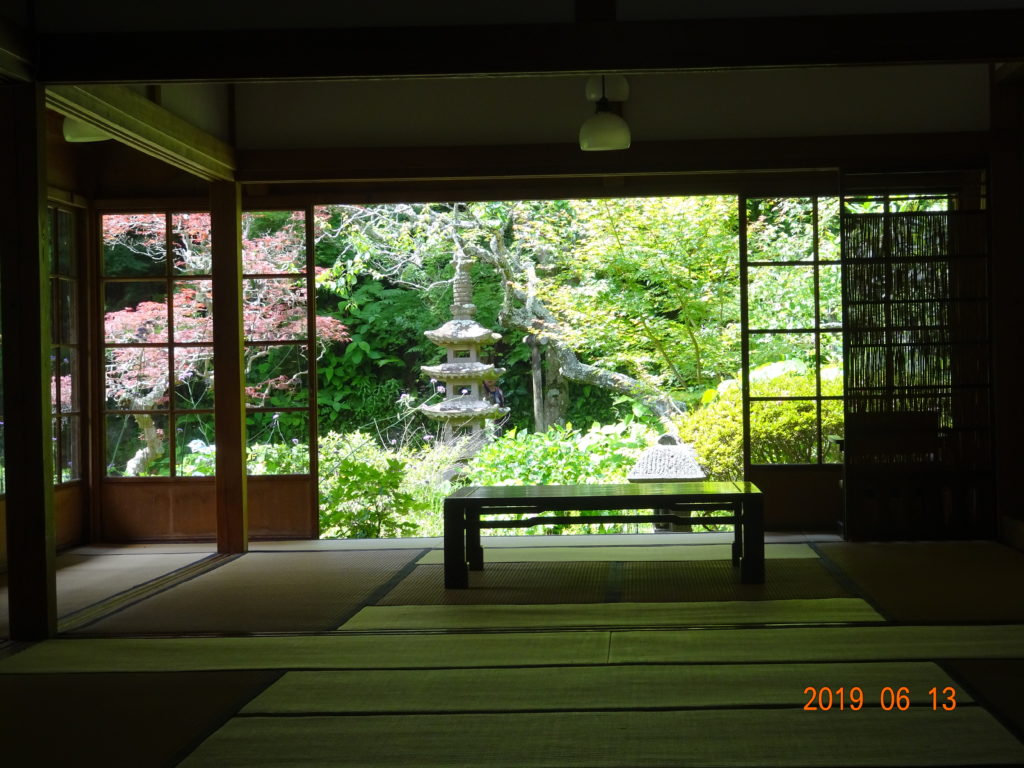 As the exit of Jochiji Temple was the starting point of Kuzuharagaoka-Daibutsu Hiking course, we walked to Kuzuharaoka shrine.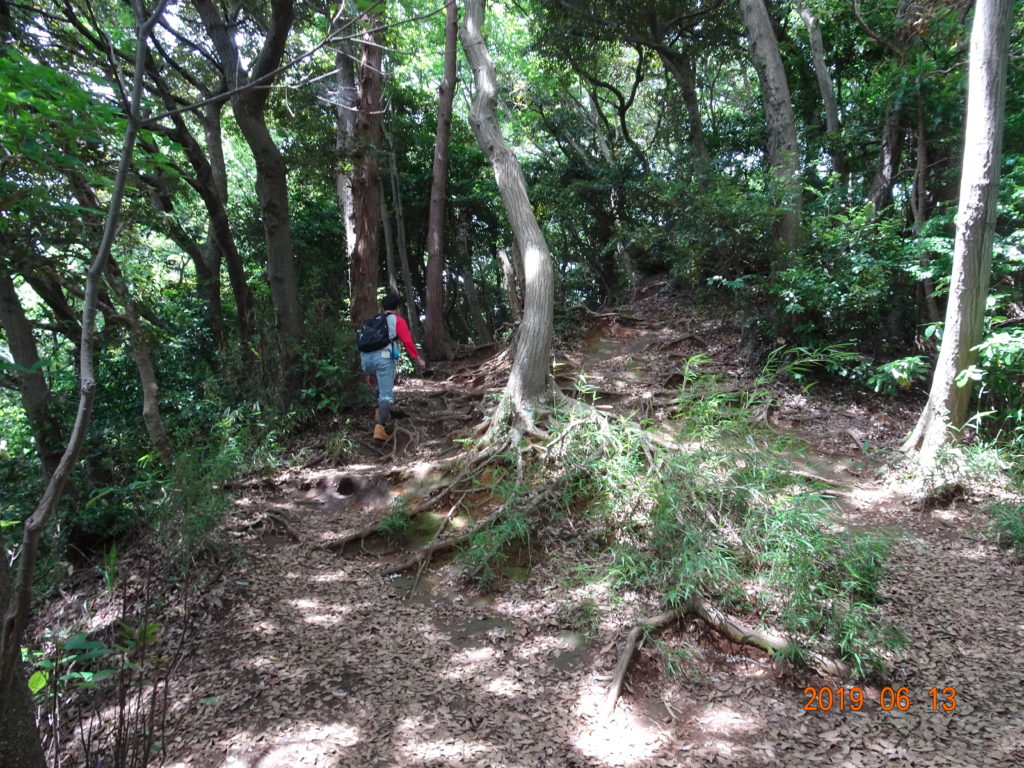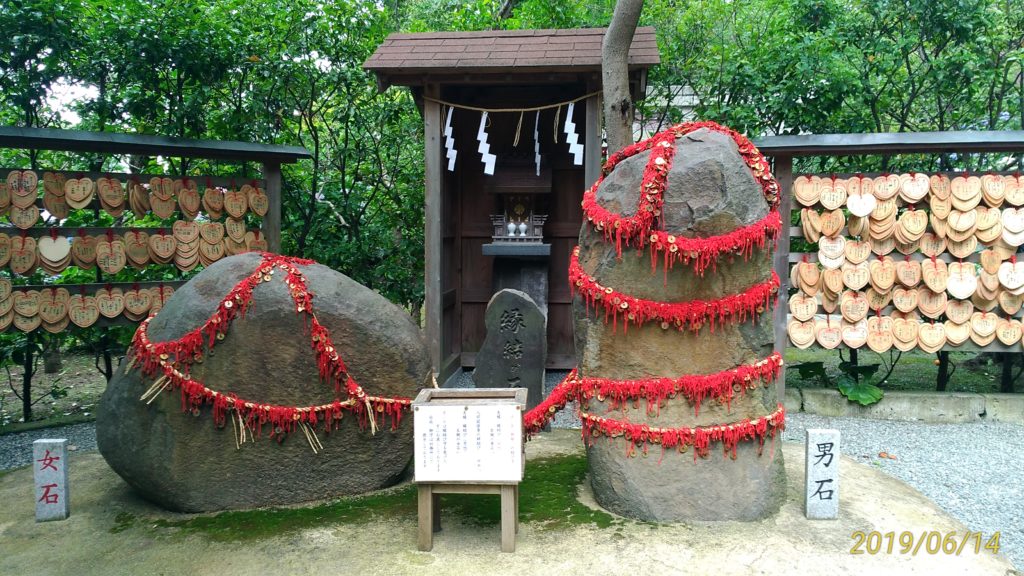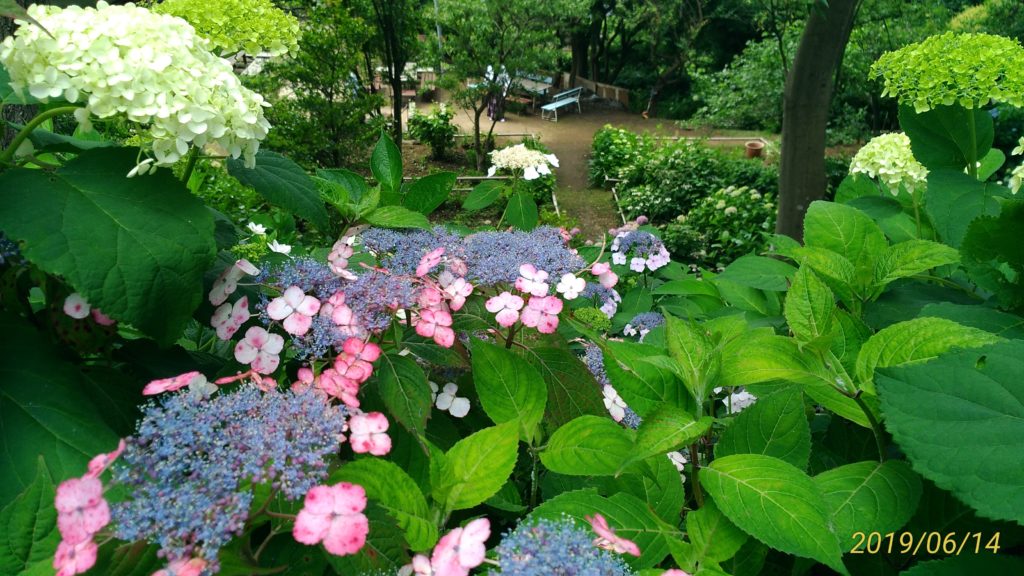 We entered the hiking course again and left from the endpoint, Daibutsuzaka-Guchi.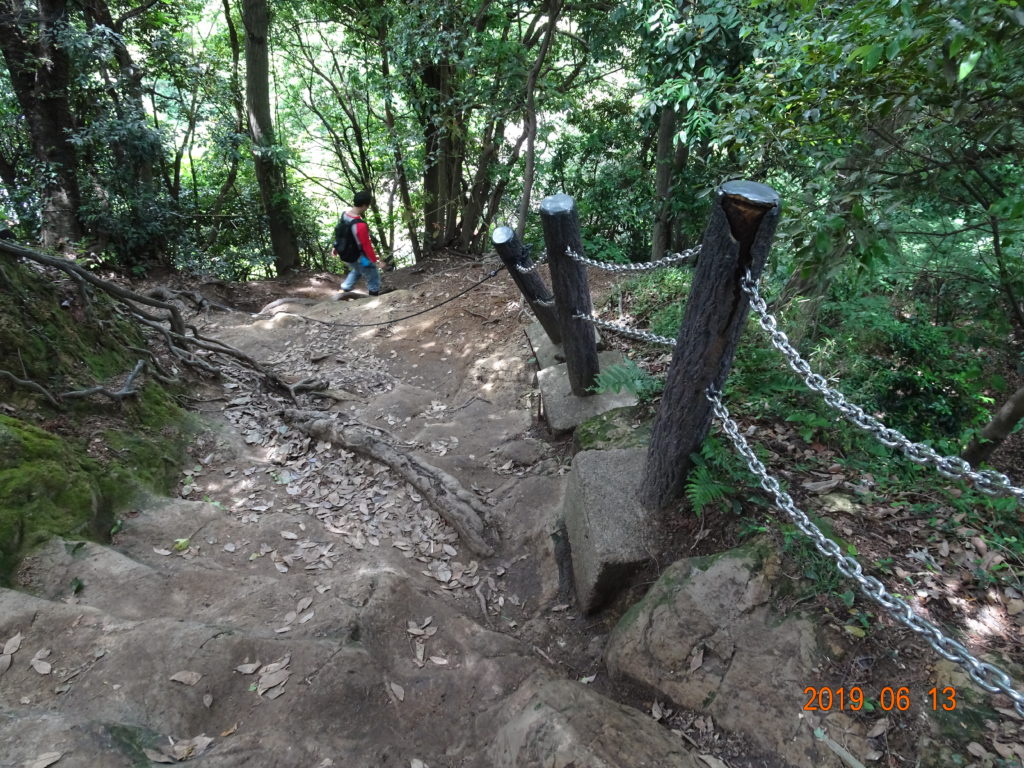 We planned to have lunch at Kaedena-Kamakura Stone Pot Rice, but gave up because we had to be in line about one-half hour. It was probably crowded because of the visitors for the hydrangeas in Hasedera Temple. We headed to Kosokuji Temple. The pale color hydrangeas bloomed in the temple grounds and emphasized the purple color of the irises.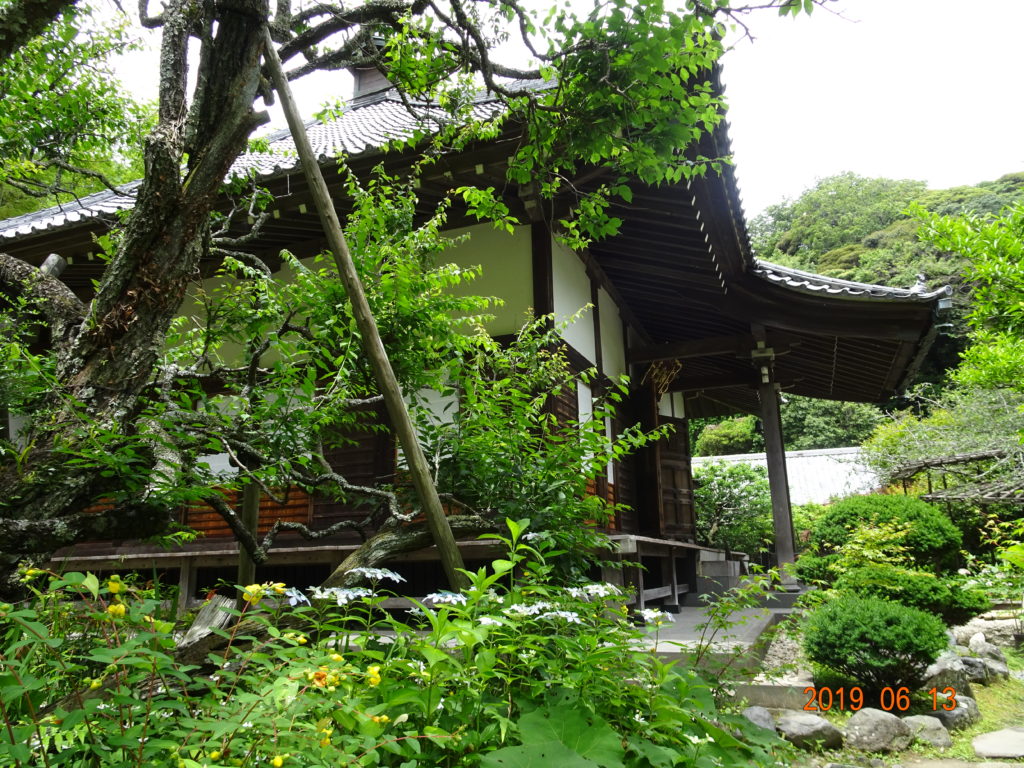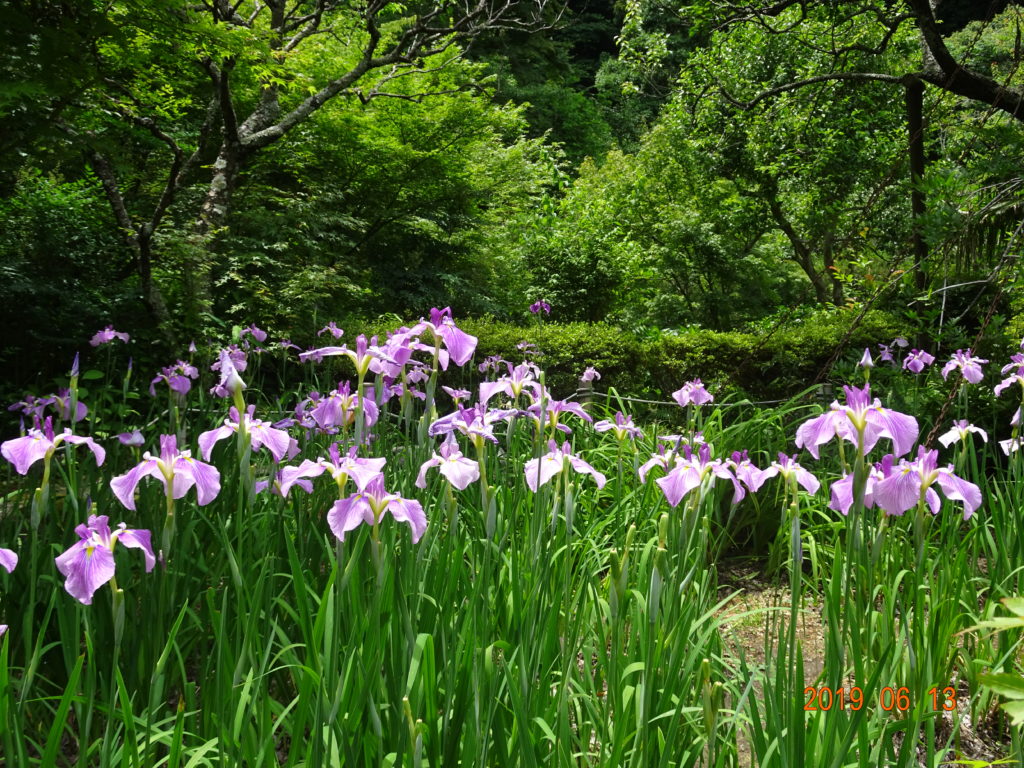 On my way to the next spot, we stopped by the hydrangeas along the railroad to take photos because they were in full bloom.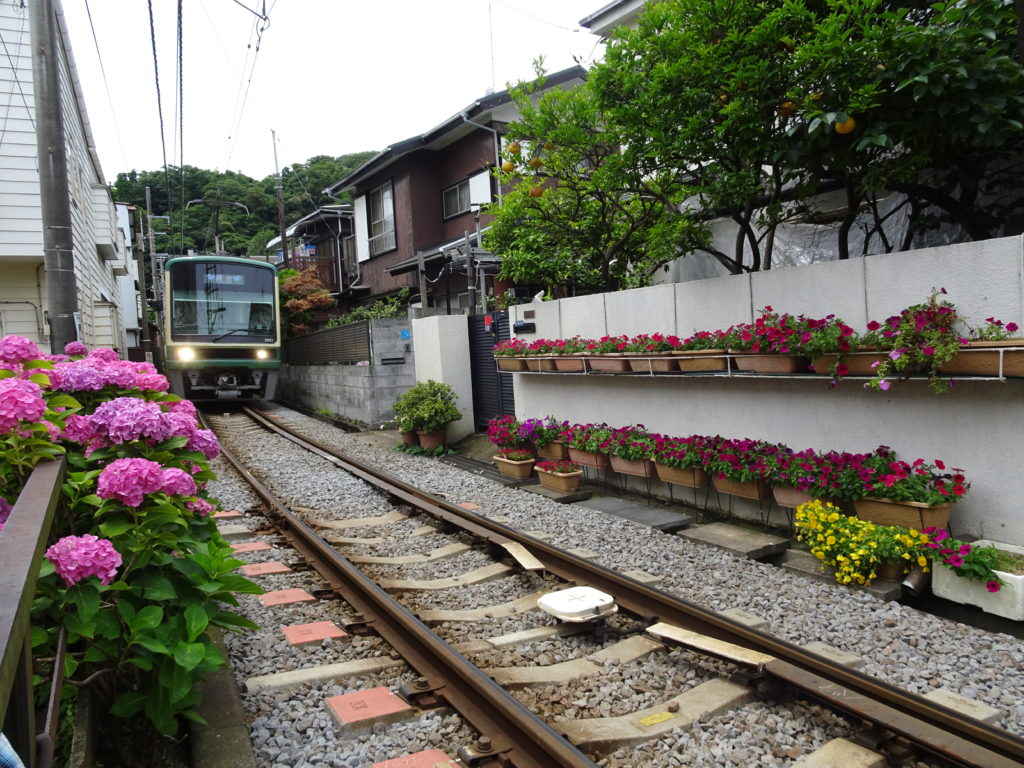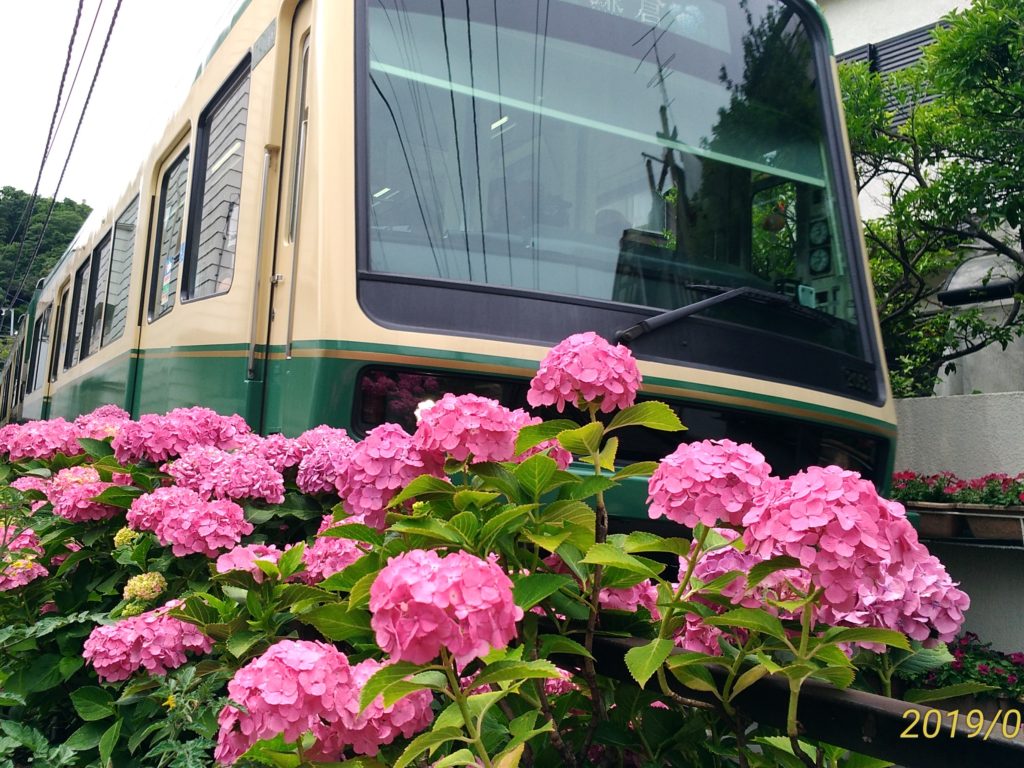 We arrived at the bottom of the stairs at the approach to Jojuin Temple. When we went up to the stairs, we were able to see the beautiful scenery of the Shonan Shore.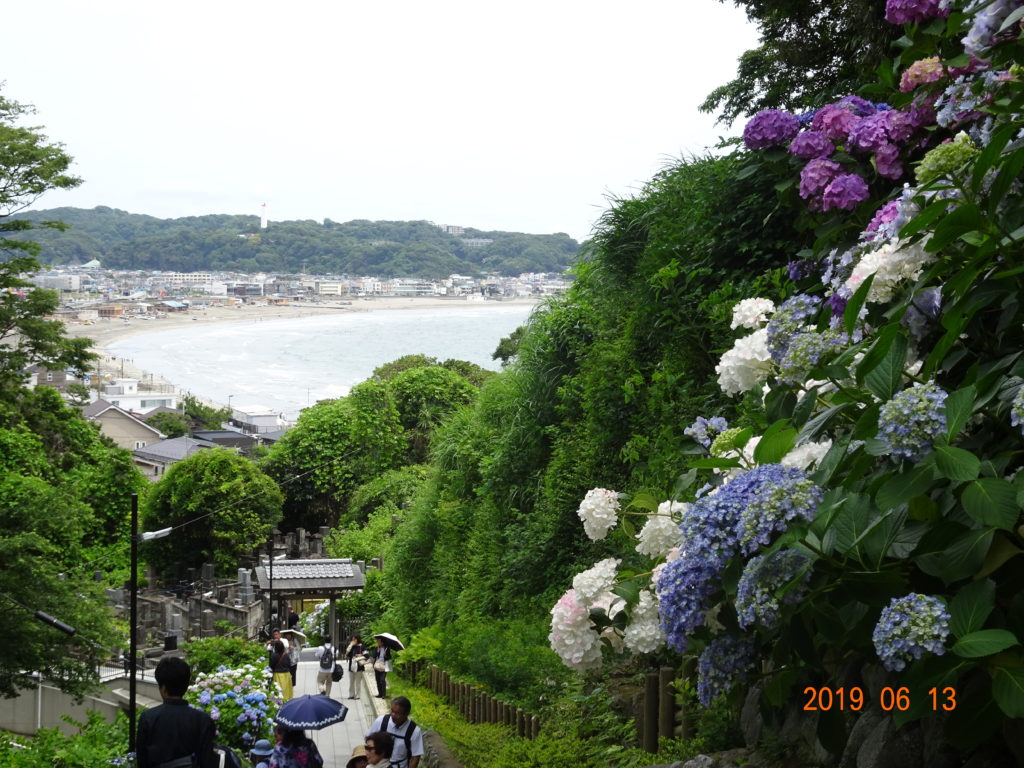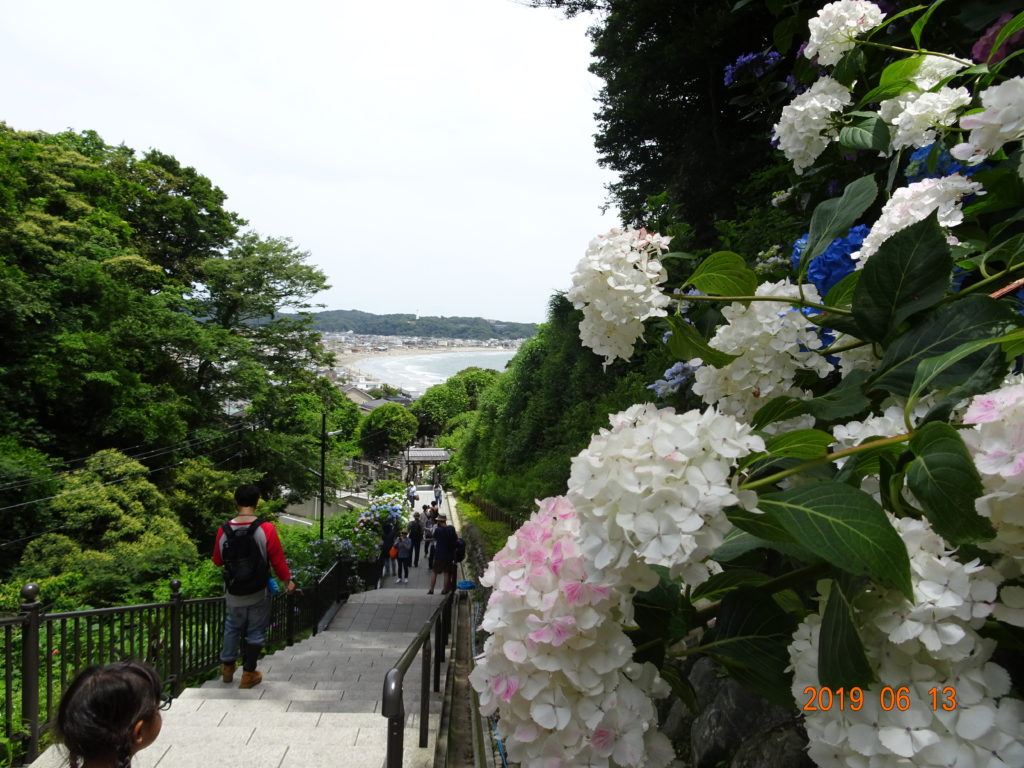 We went back to the bottom of the stairs and went to the seaside road. After that, we walked to Kamakura Kaihin Park. There were many clouds so we weren't able to see Mt. Fuji, but it felt good to see the sea.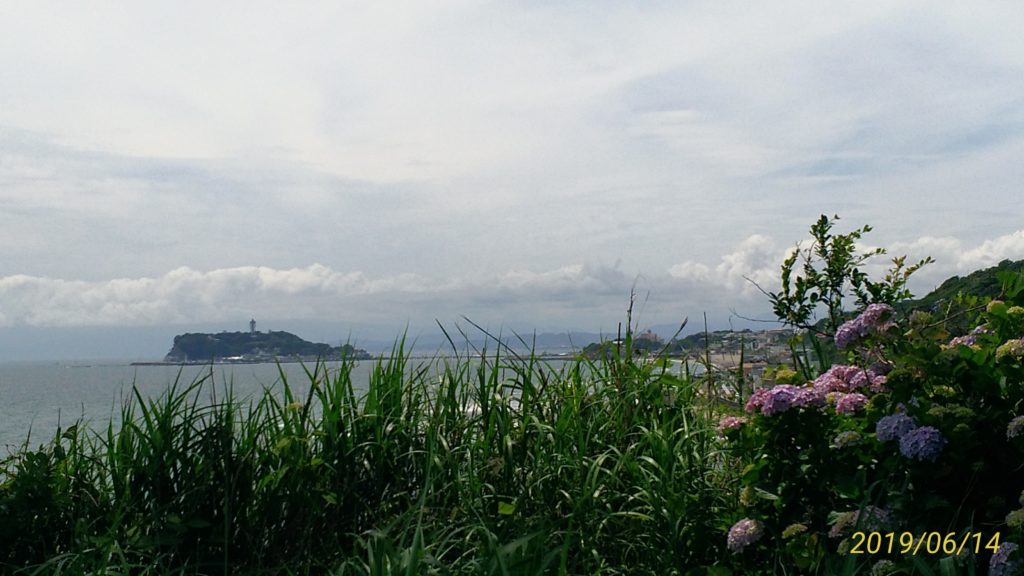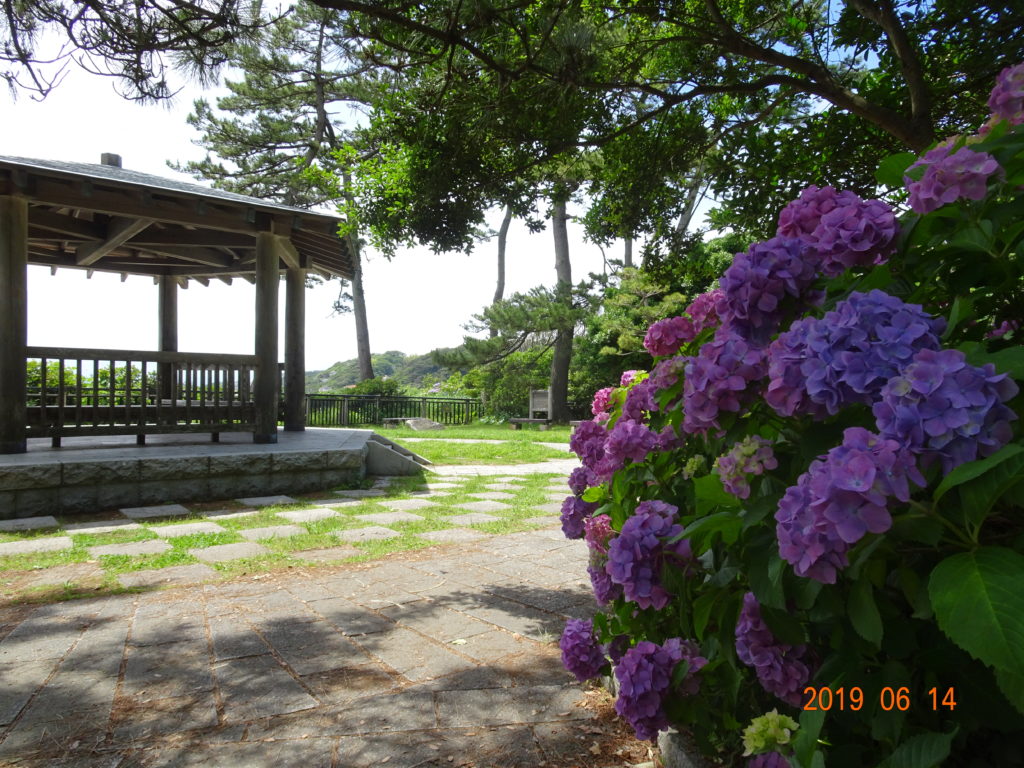 We walked to Inamuragasaki Sta. and left for home by Enoshima Electric Railway.