February 2020:
We did the Seven Lucky Gods of Kamakura-Enoshima Pilgrimage to hope for happiness this year. Seven Lucky Gods of Kamakura-Enoshima worships  Benzaiten in two places, so we visited eight places. Traditionally, we should do the Seven Lucky Gods Pilgrimage until January 7th, so some regions set dates, but we can do the pilgrimage in Kamakura all year round, so we can enjoy seasonal flowers too.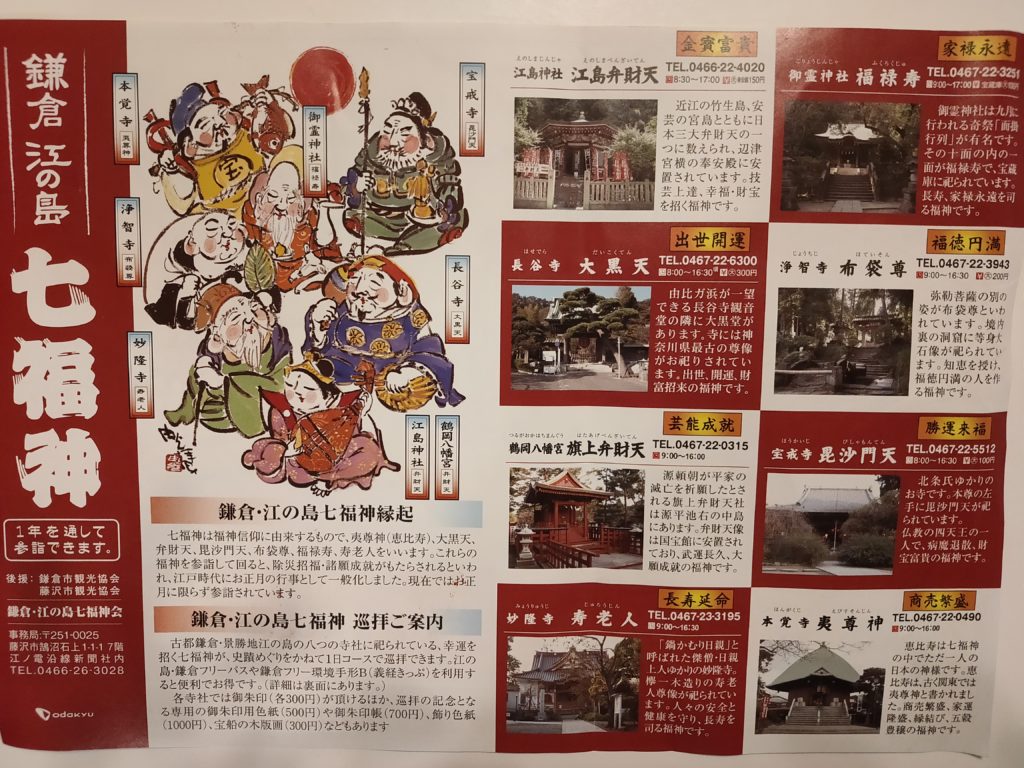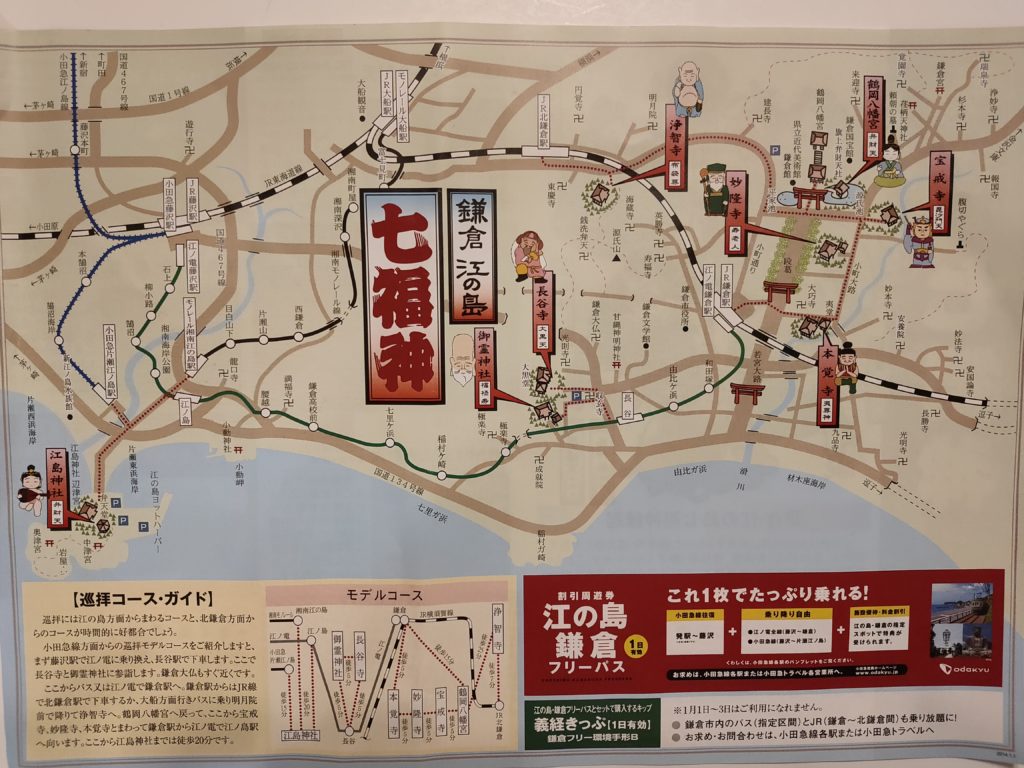 We started from the Enoshima Shrine in Enoshima. It was a clear winter day, so Mt. Fuji from the roof terrace of the Shona monorail in Shonan Enoshima Sta. looked very beautiful.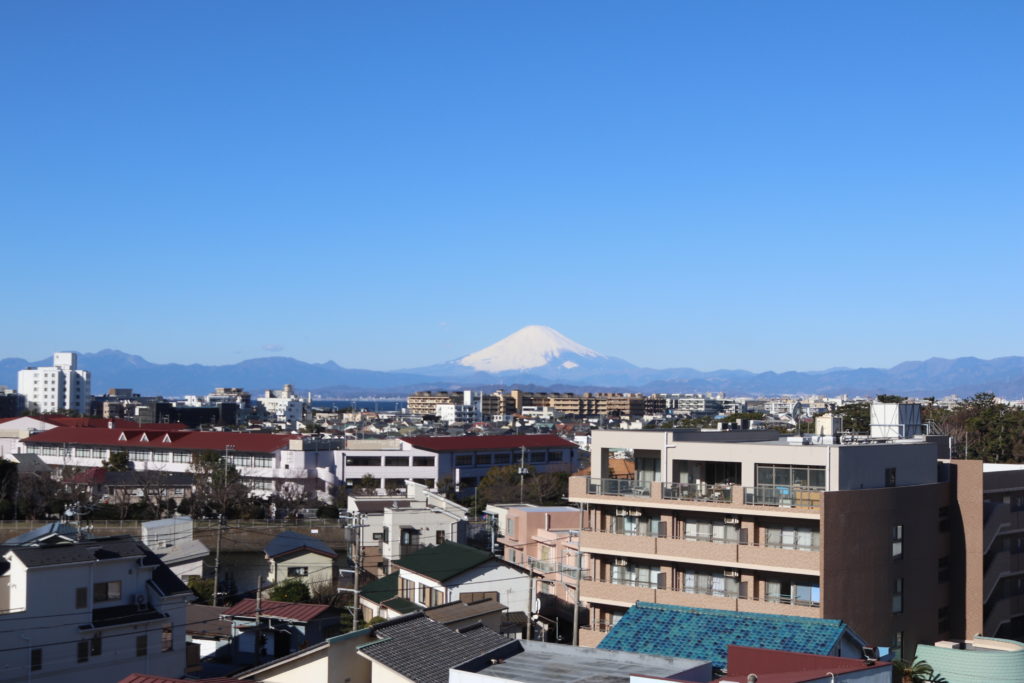 At first, we went to Enoshima Benzaiten in Enoshima Shrine. This god develops our arts and crafts abilities. We purchased a shikishi (a square drawing paper) for the Seven Lucky Gods Pilgrimage here. The Seven Lucky Gods Pilgrimage map came with it.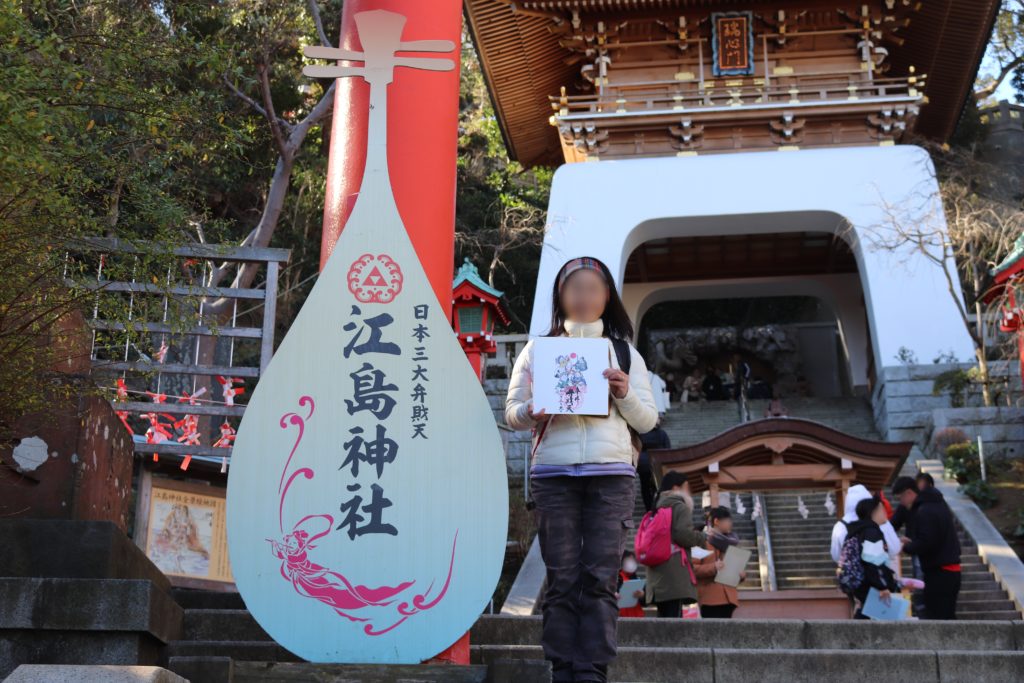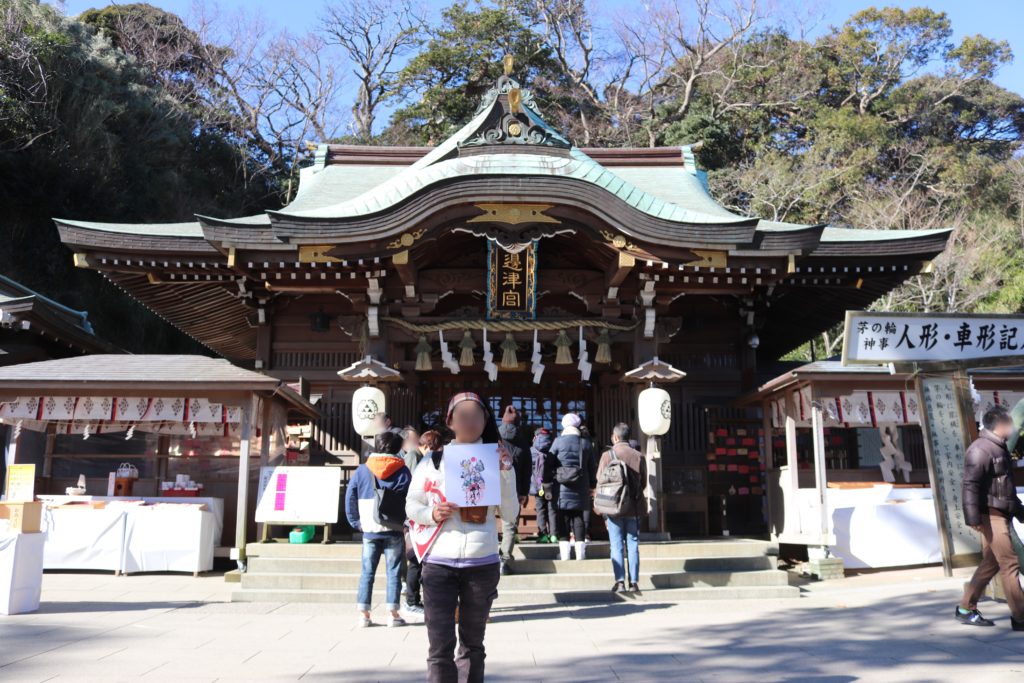 It was a sunny day, so we got off at Inamuragasaki Sta. on Enoden, and enjoyed the view of Mt. Fuji from Inamuragasaki Park.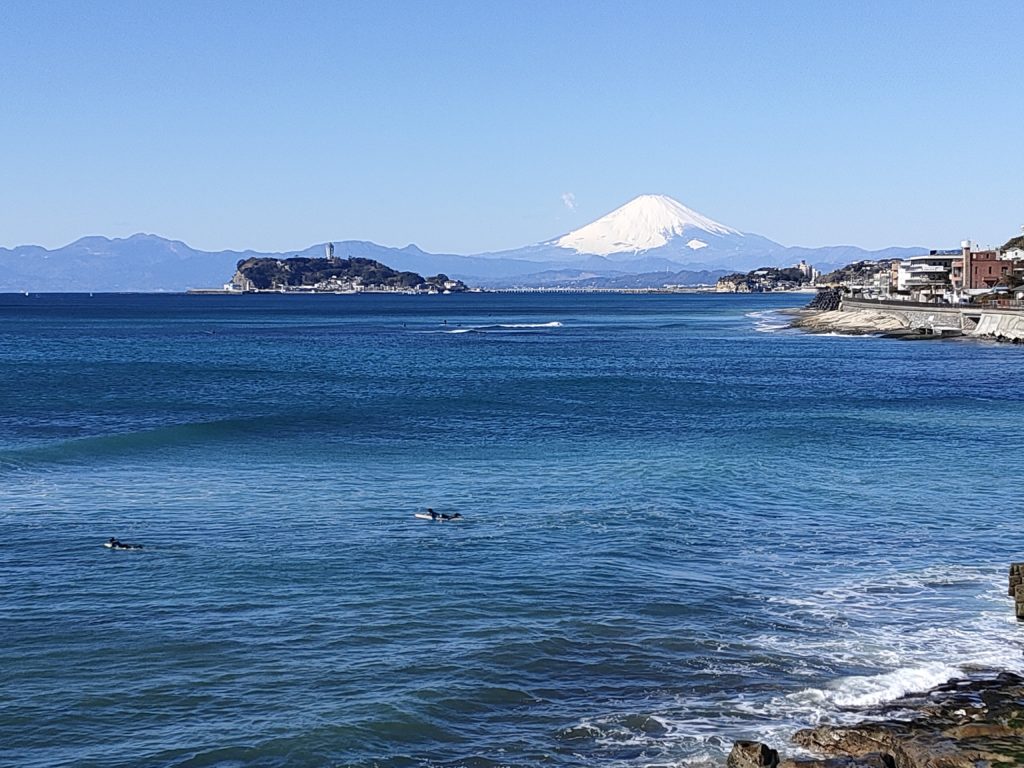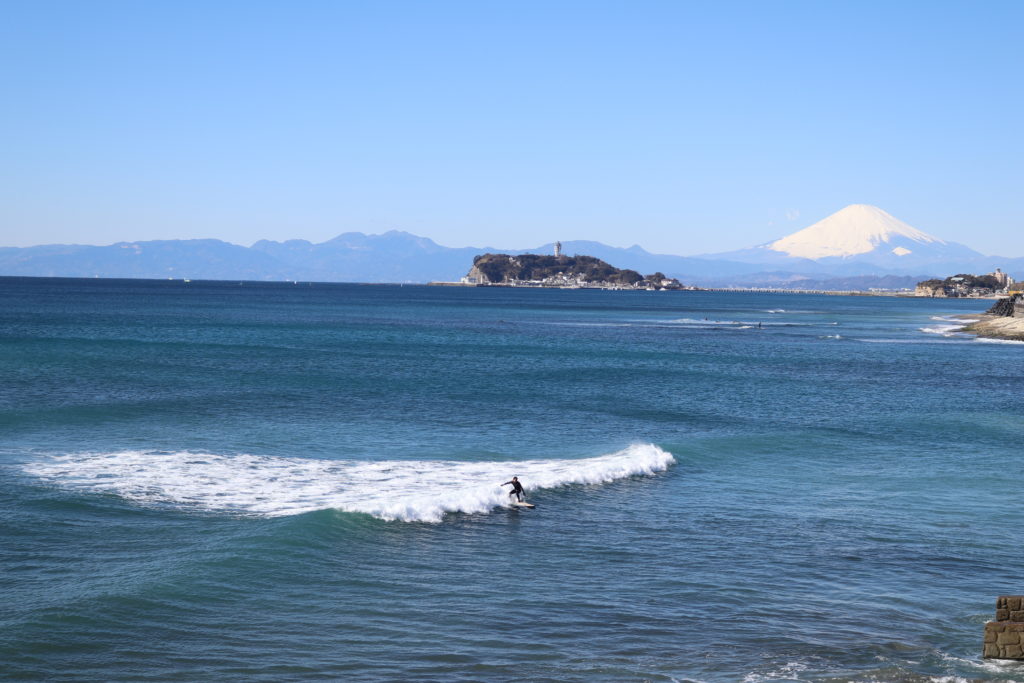 We walked from Inamuragasaki Park to the second place, Fukurokuju, in Goryo Shrine. This god gives us longevity. The plum blossoms had begun to bloom.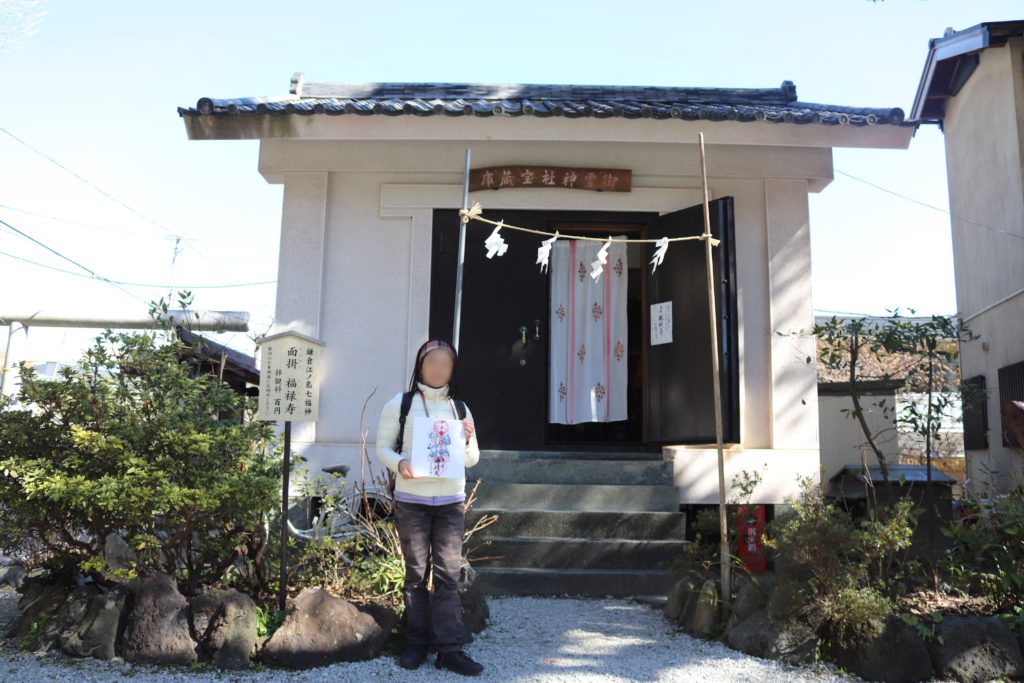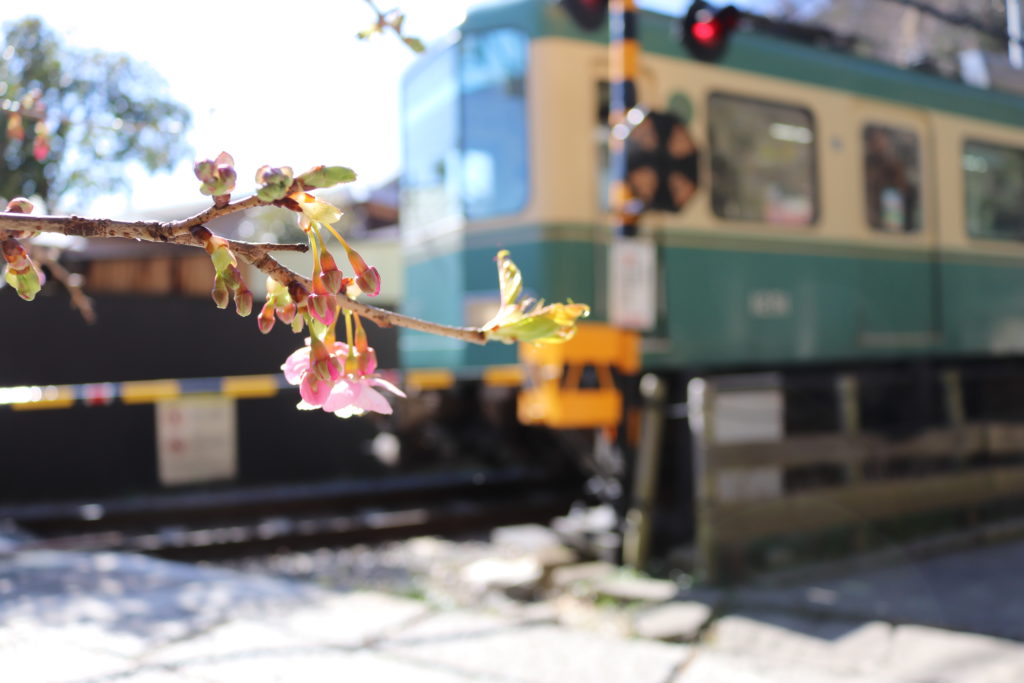 We had lunch at "Kamakura Donabe Gohan (clay pot rice) Kaedena. " I thought that we could enter the restaurant right away because it was just past 11 am. However, this restaurant was so popular that there were lines, so it was past 12 pm when we finally had lunch. The rice made in a clay pot was so soft. The combination of small dishes were healthy and delicious.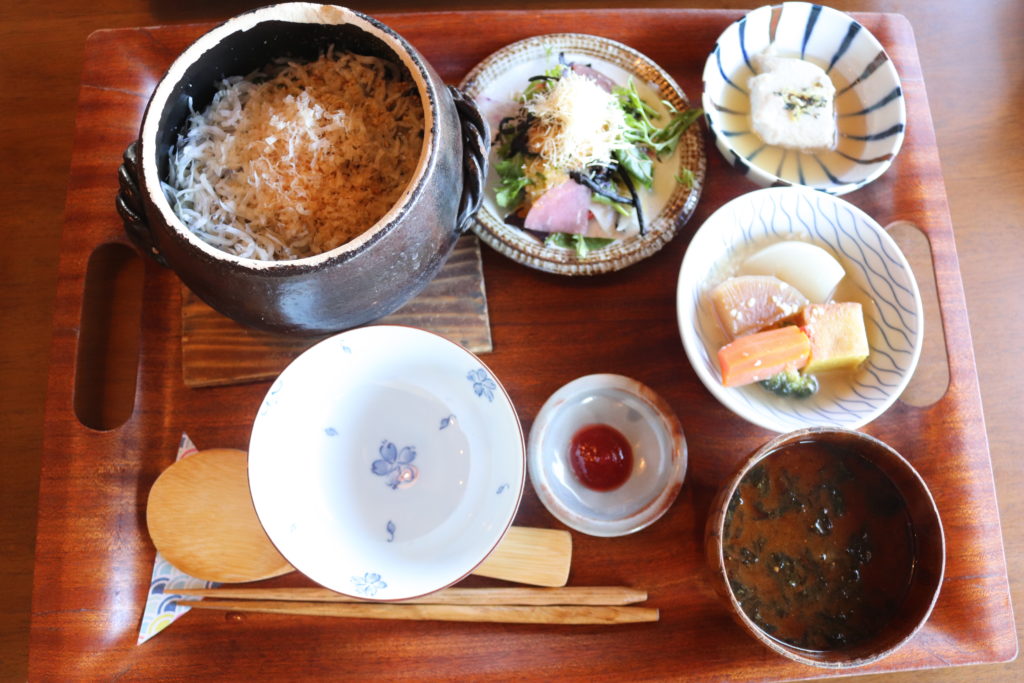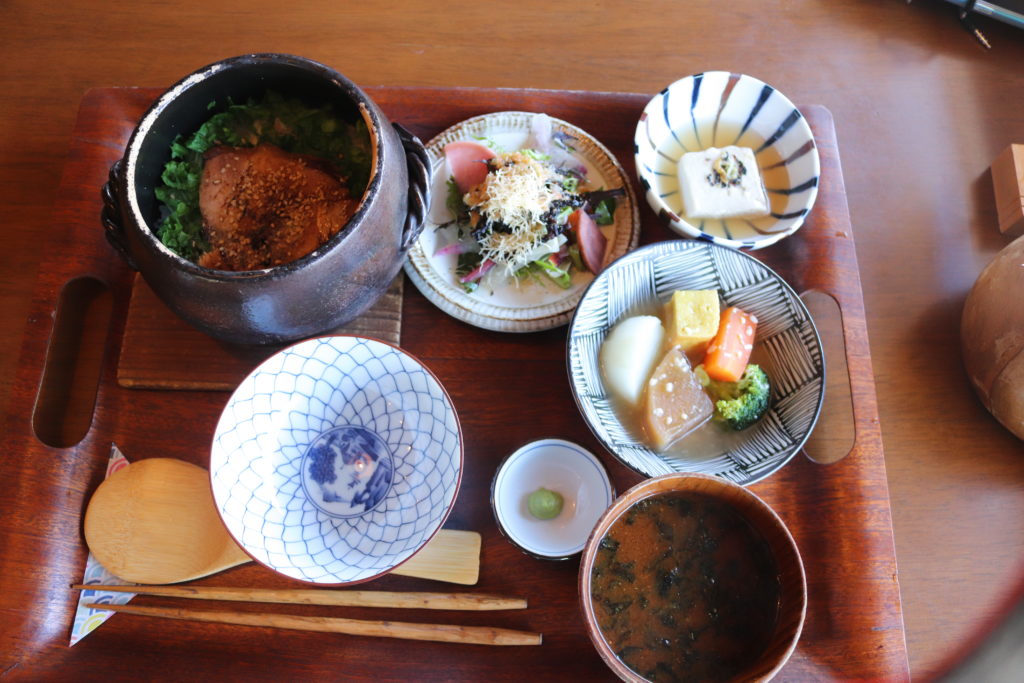 The third was Daikokuten in Hasedera Temple. This god gives us job promotions. The plum blossoms were in season throughout this temple.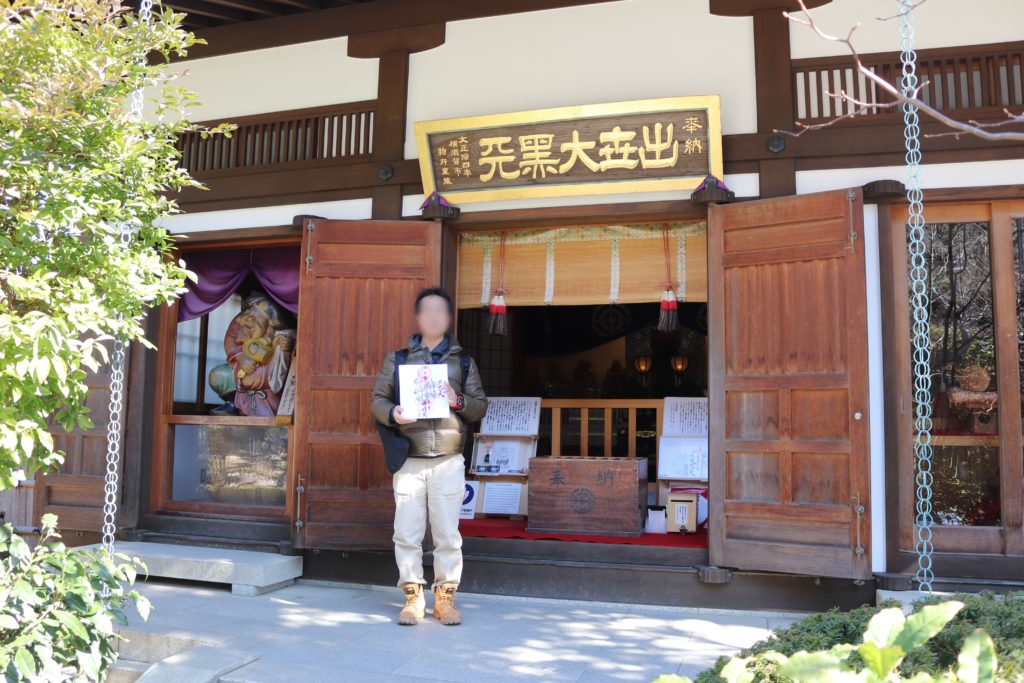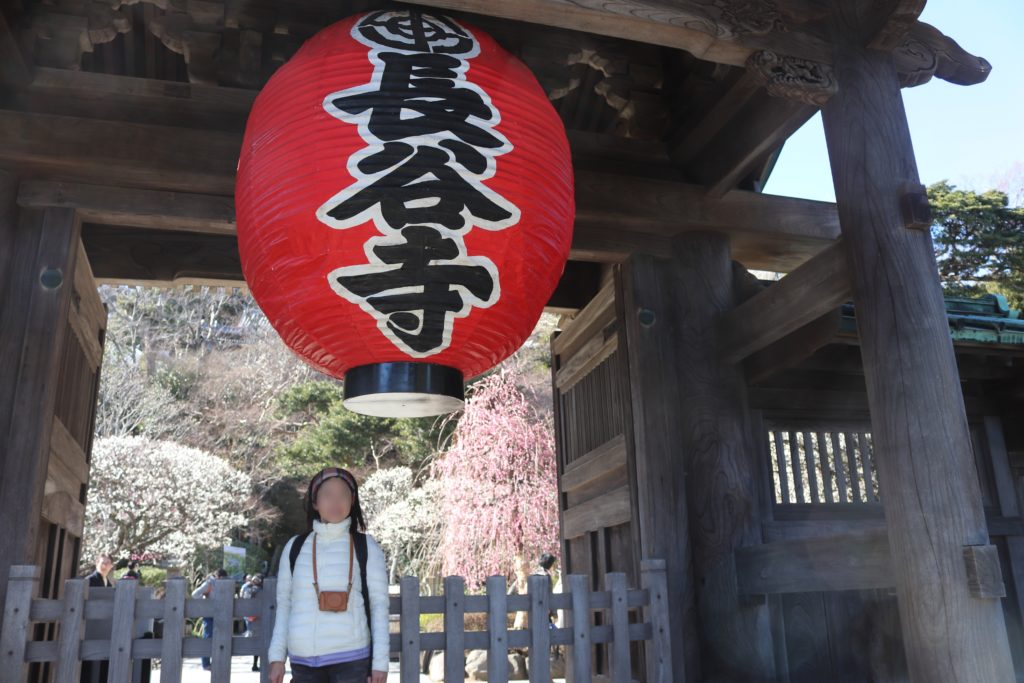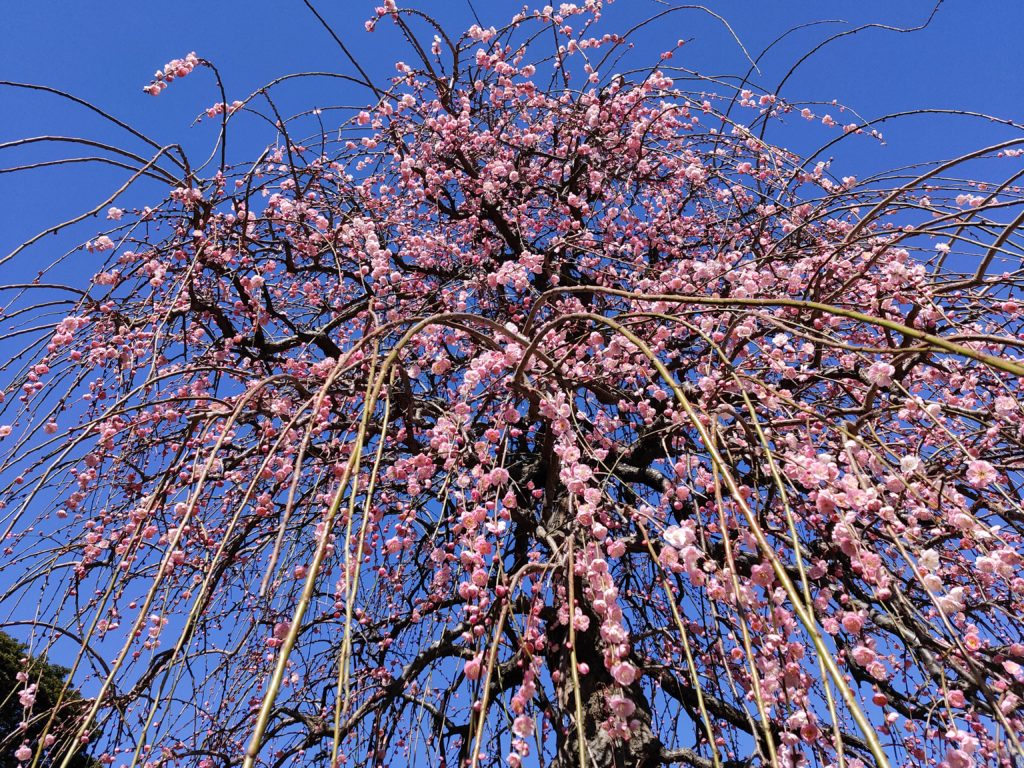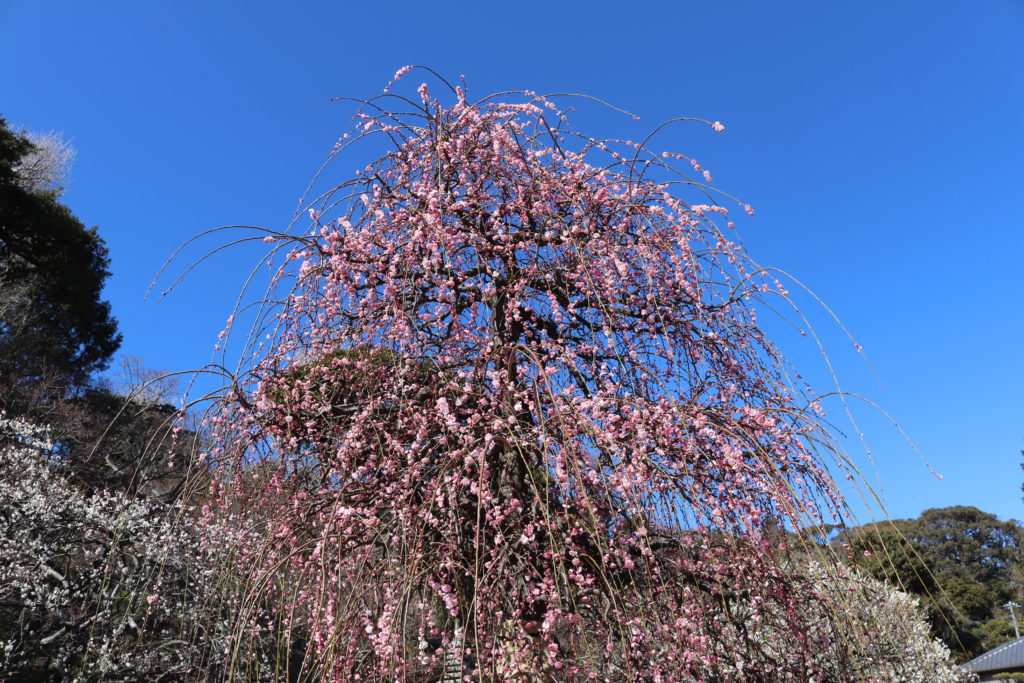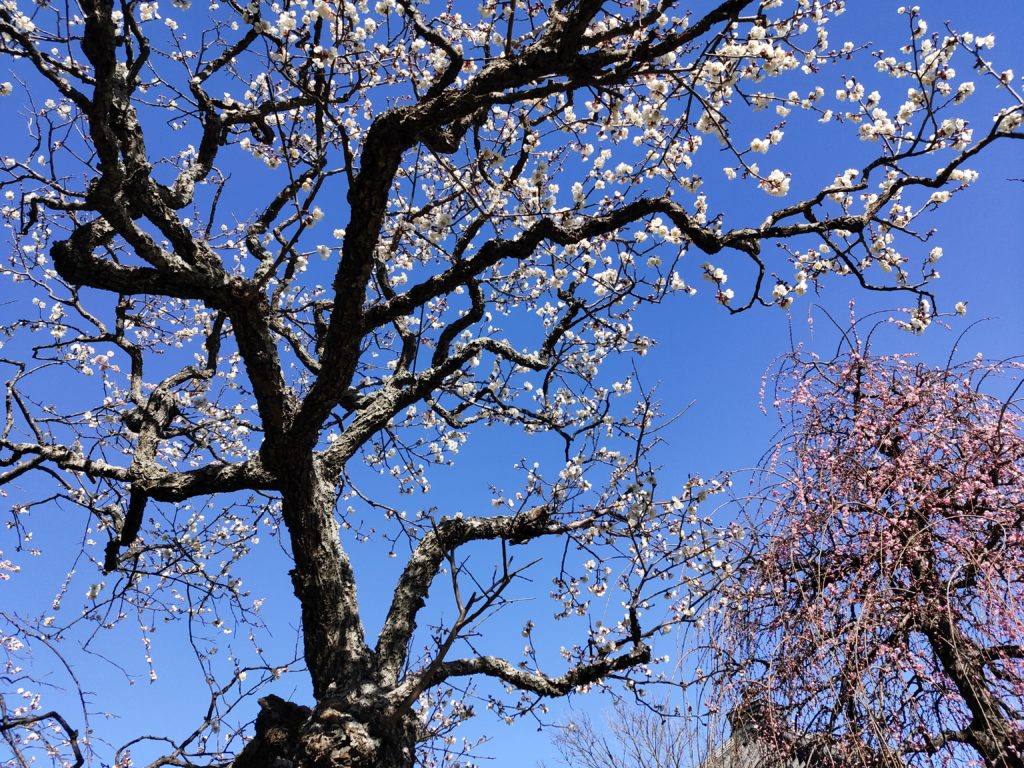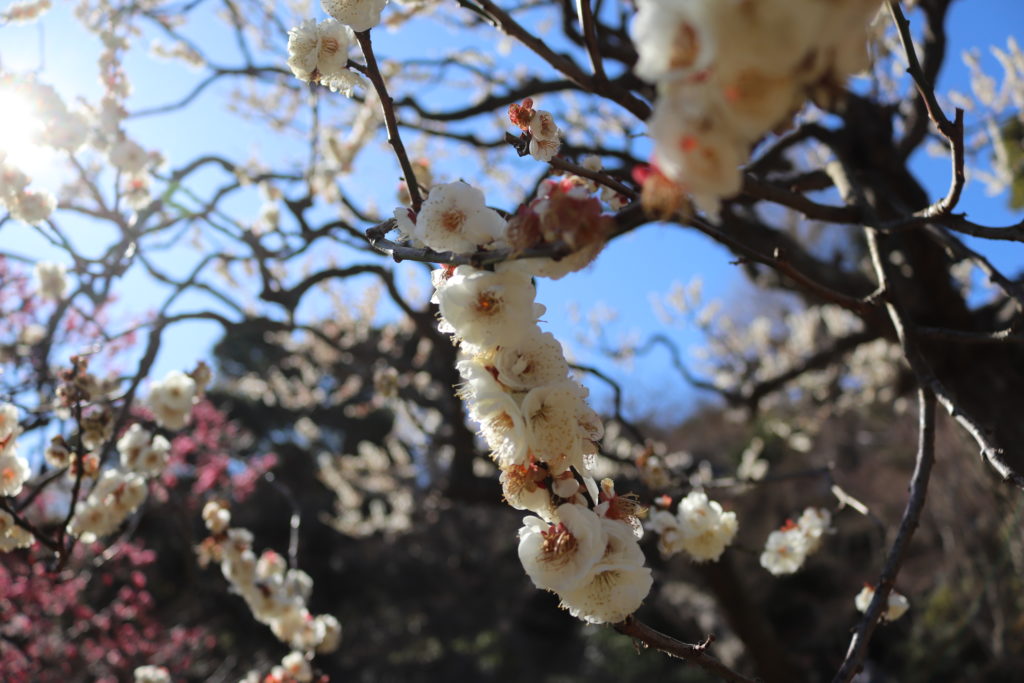 The fourth was Ebisu in Hongakuji Temple. This god gives us thriving businesses and good relationships.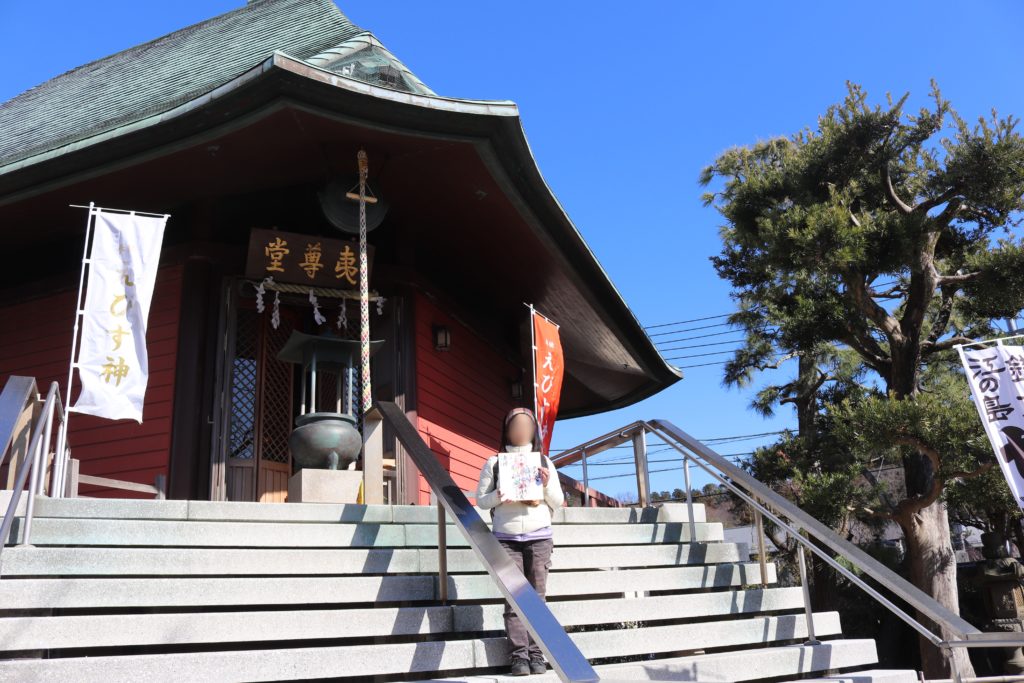 The fifth was Jurojin in Myoryuji Temple. This god gives us safety and health.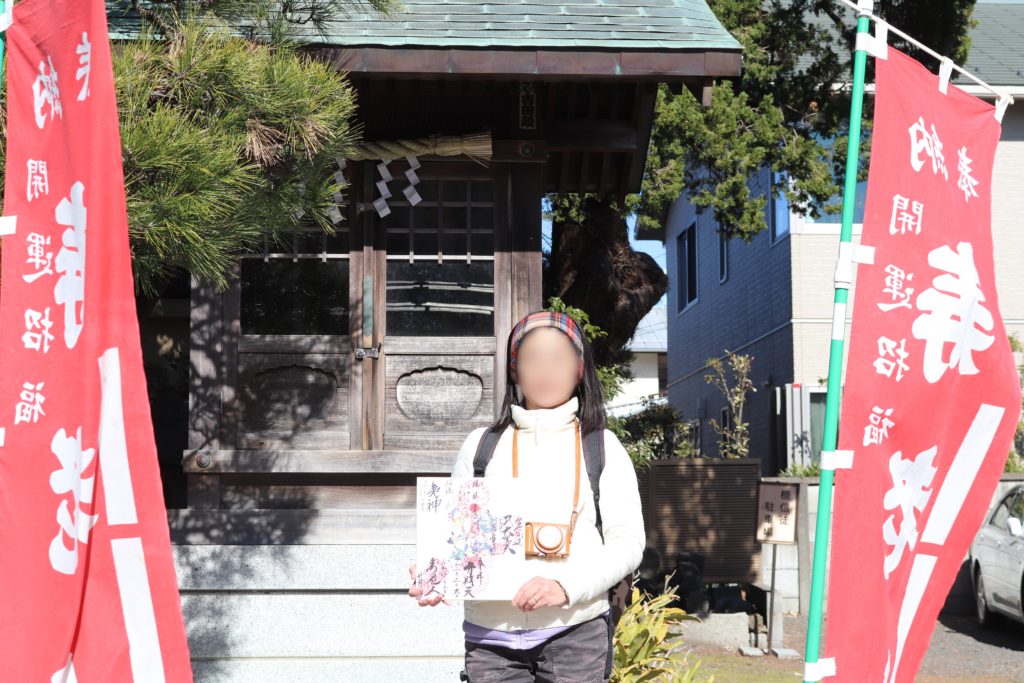 The sixth was Bishamonten in Hokaiji Temple. This god exorcises our illnesses. The plum blossoms and narcissus had bloomed.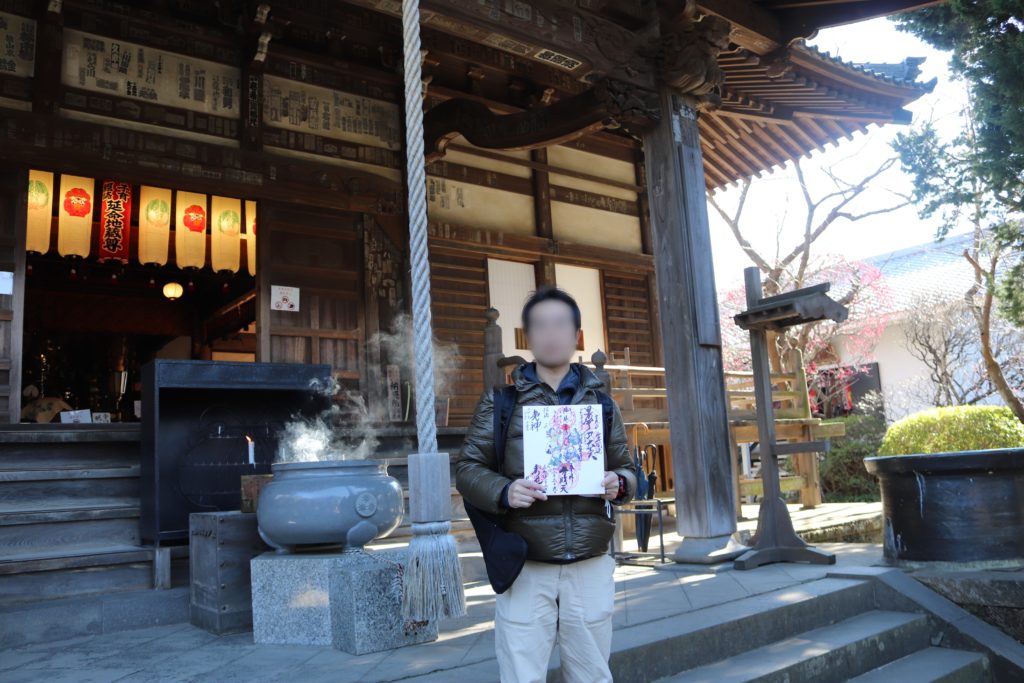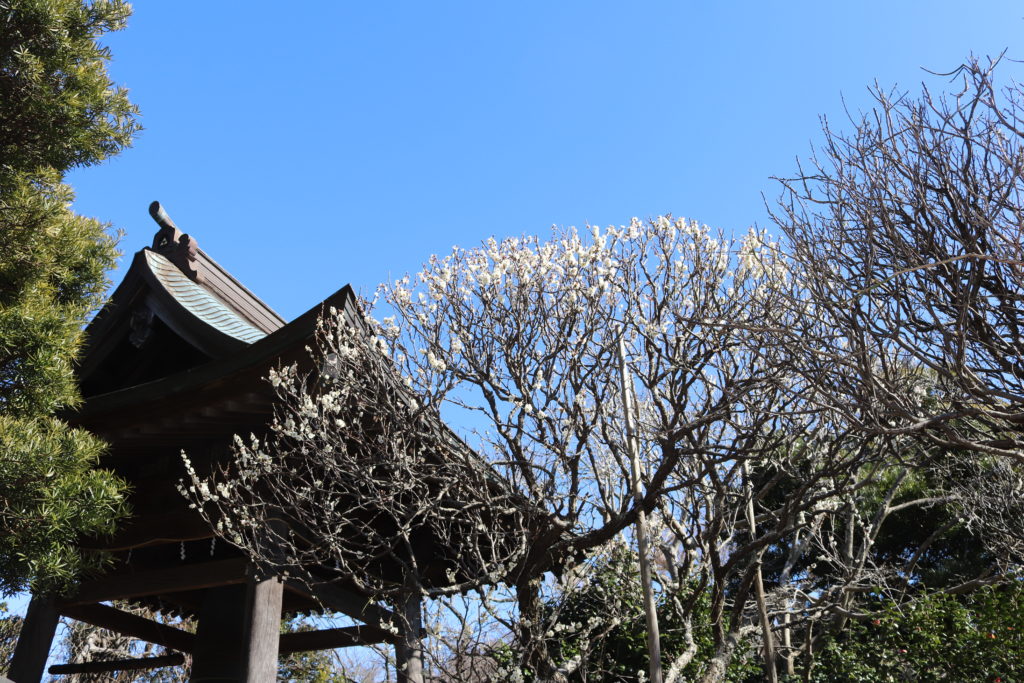 The seventh was Benzaiten in Tsurugaoka Hachimangu Shrine. This god gives us continued luck in the fortunes of war.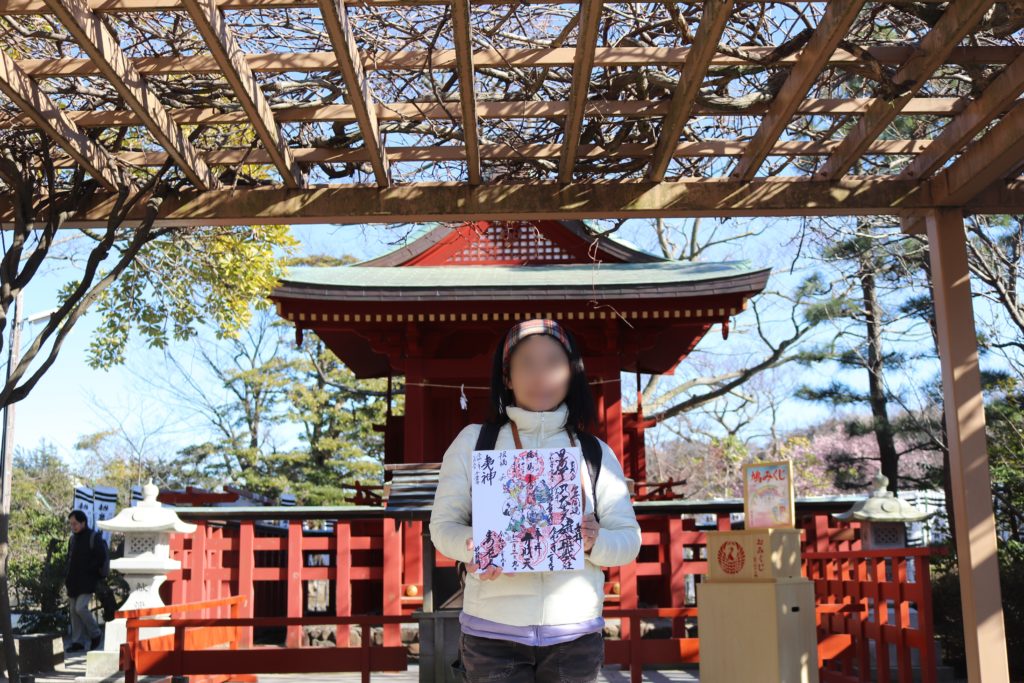 Here, we realized that Hongakuji Temple forgot to put its gosyuin (red stamp) on our shikishi, so we returned and got it. Then we took our photo again.
We went to Kita-Kamakura Sta. by train.
The eighth site was Hotei in Jochiji Temple. This god gives us wisdom. The plum blossoms, daffodils, and adonis bloomed quietly.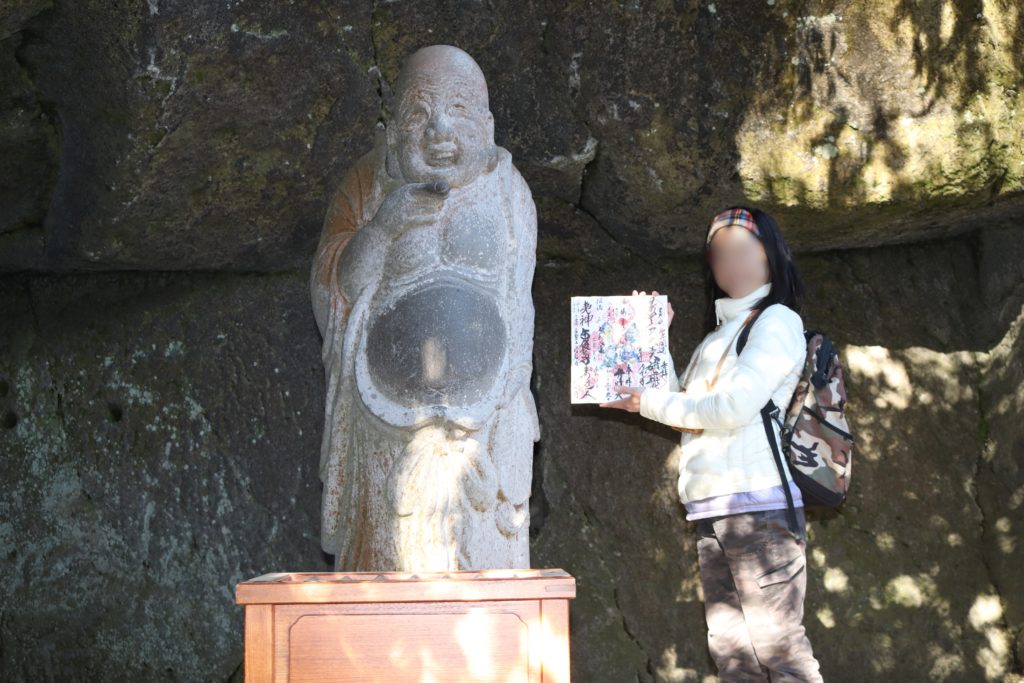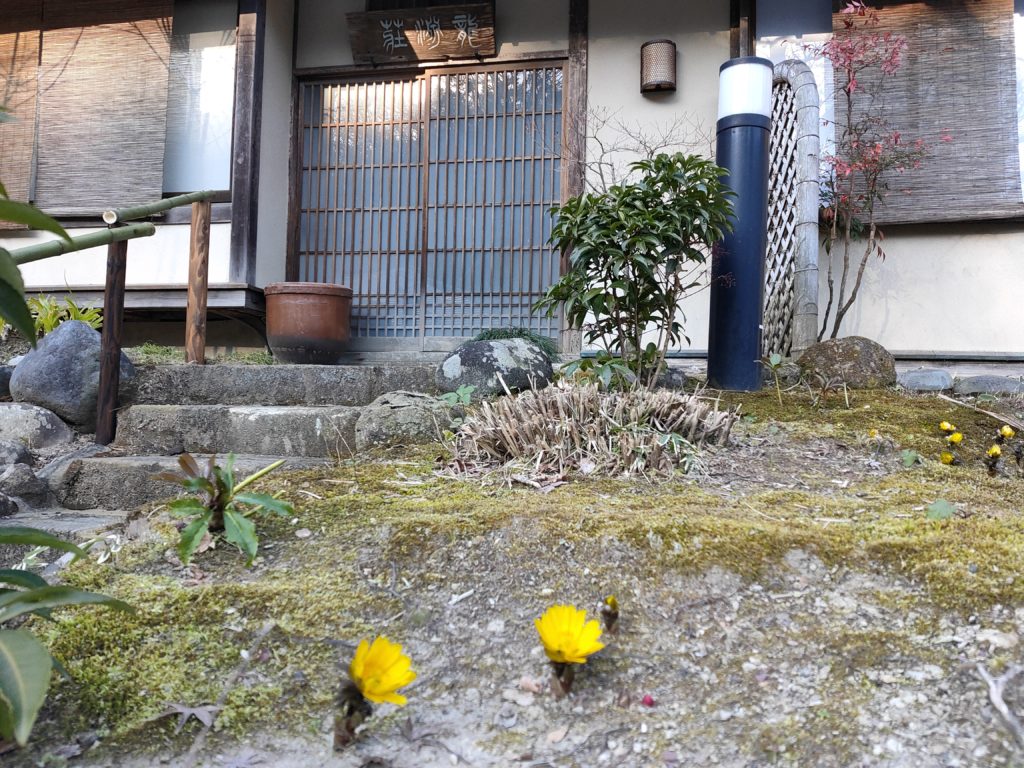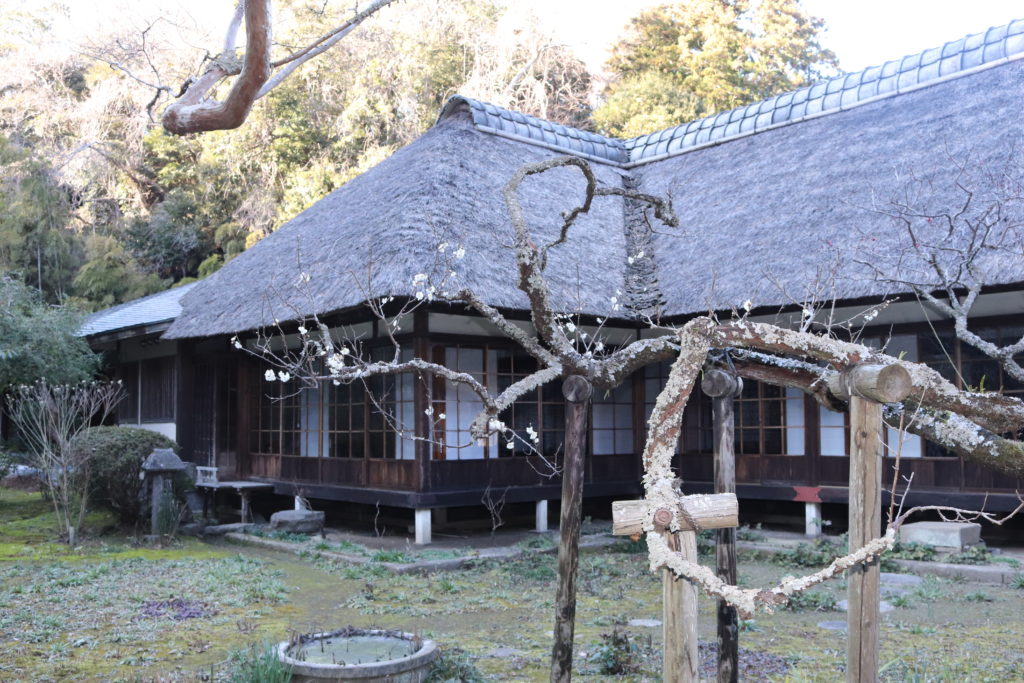 09:20 Shonan Enoshima Sta.of the Shona monorail
09:50 Enoshima shrine (Shikishi 1,000 yen, Goshuin 300yen)
10:30 Inamuragasaki Park
11:00 Goryo Shrine (Goshuin 300 yen)
12:00 Lunch
12:30 Hasedera Temple (Admission fee 400 yen/adult, Goshuin 300 yen)
13:20 Hongakuji Temple (Goshuin 300 yen)
13:35 Myoryuji Temple (Goshuin 300 yen)
14:00 Tsurugaoka Hachimangu Shrine (Goshuin 300 yen)
15:00 Jochiji Temple (Admission fee 200 yen/adult, Goshuin 300 yen)