November 2016:
We traveled around Big Bend National Park in Texas, U.S. for 3 days and 2 nights in November 2016. We stayed at Chisos Mountains Lodge for 2 consecutive nights, but we heard from my husband's coworker later that this lodge is always full and difficult to reserve.
Itinerary
1st day: Dallas – Driving in Big Bend National Park
2nd day: Hiking in Big bend National Park
3rd day: Driving in Big Bend National Park – Dallas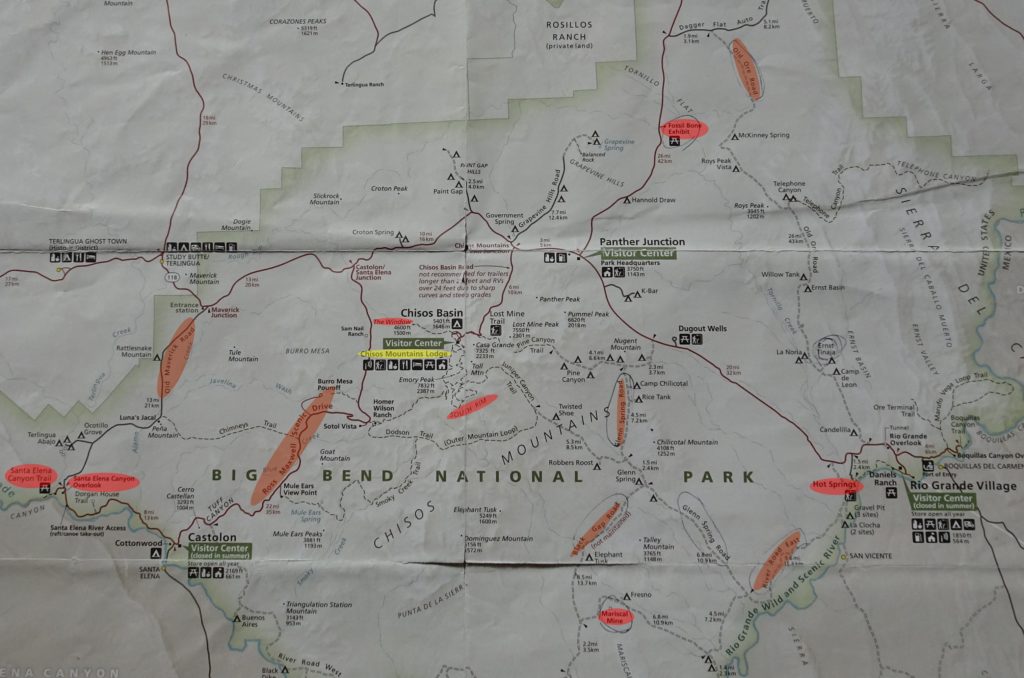 1st day: Fri, November 4
We left our home in Dallas and drove for about eight hours, and our surroundings changed to drylands. We continued on while we were sometimes caught in thunderstorms.
Our passports were checked at the US Border Patrol Checkpoint, located outside of Big Bend National Park. I guessed that it was managed strictly because the border with Mexico was closed.
We entered the national park with an annual passport, which we had purchased before. There were many clouds but the weather had cleared up. We entered the Ross Maxwell Scenic Drive and drove ahead to Santa Elena Canyon while enjoying the scenery of the Chihuahuan desert.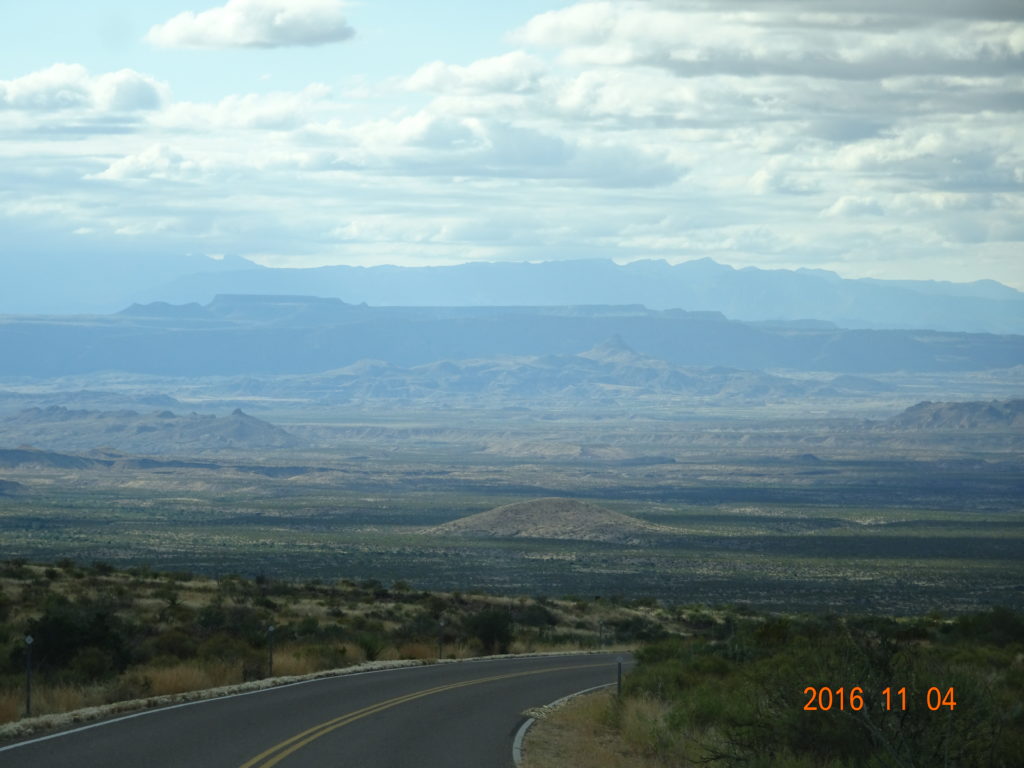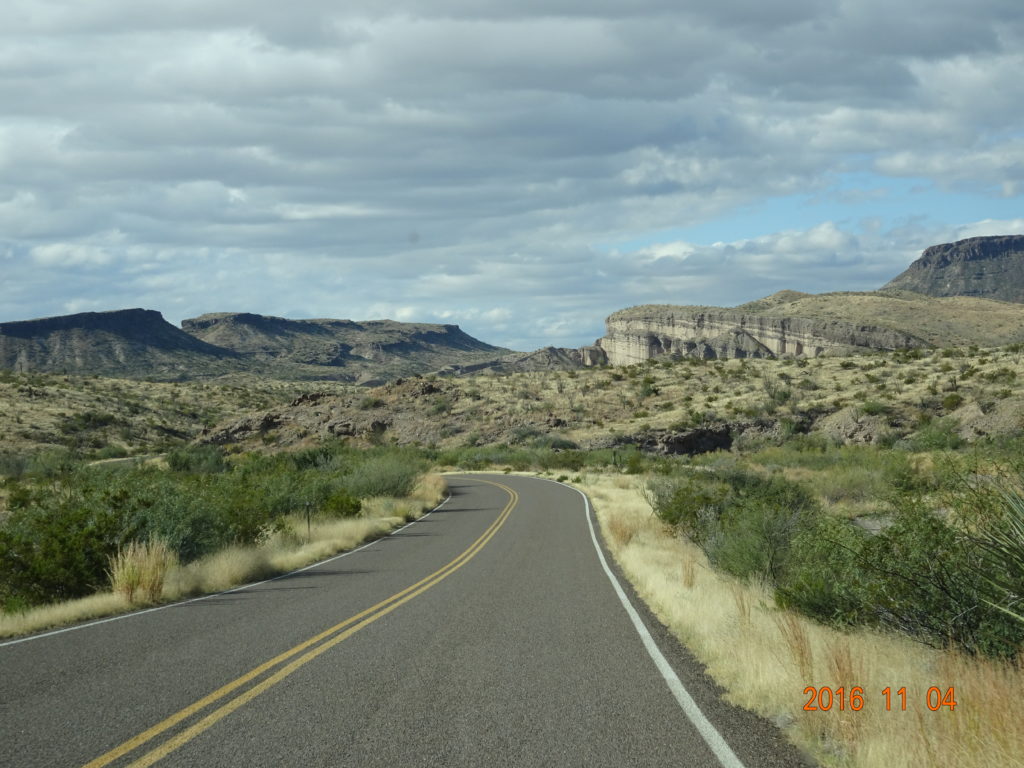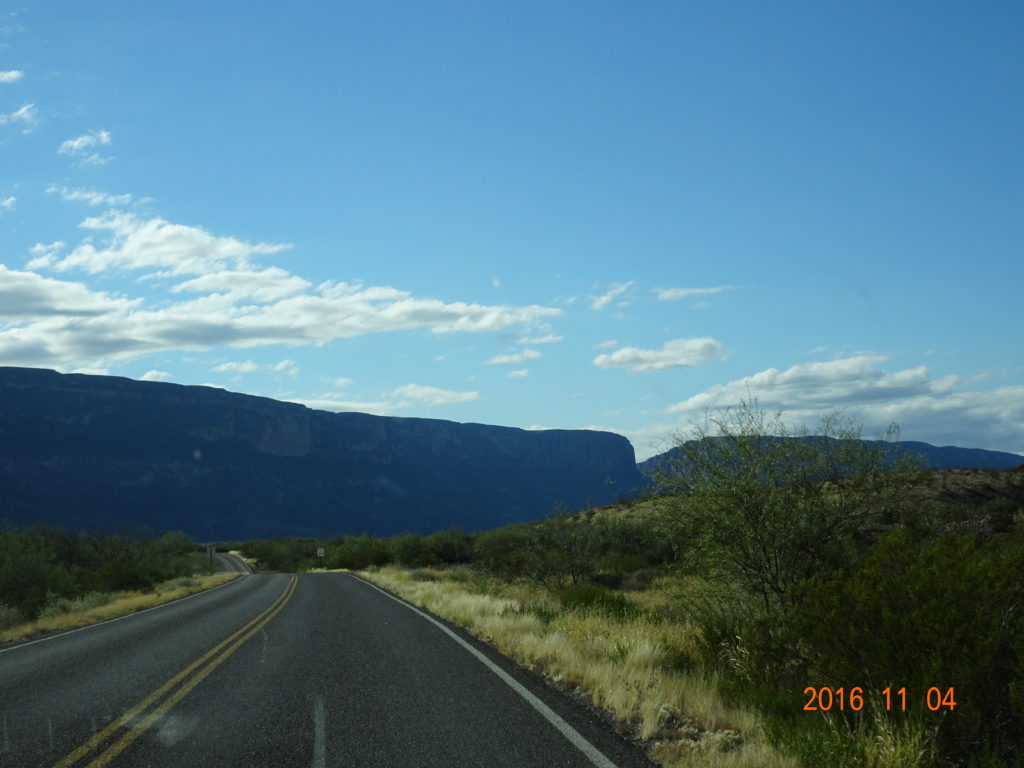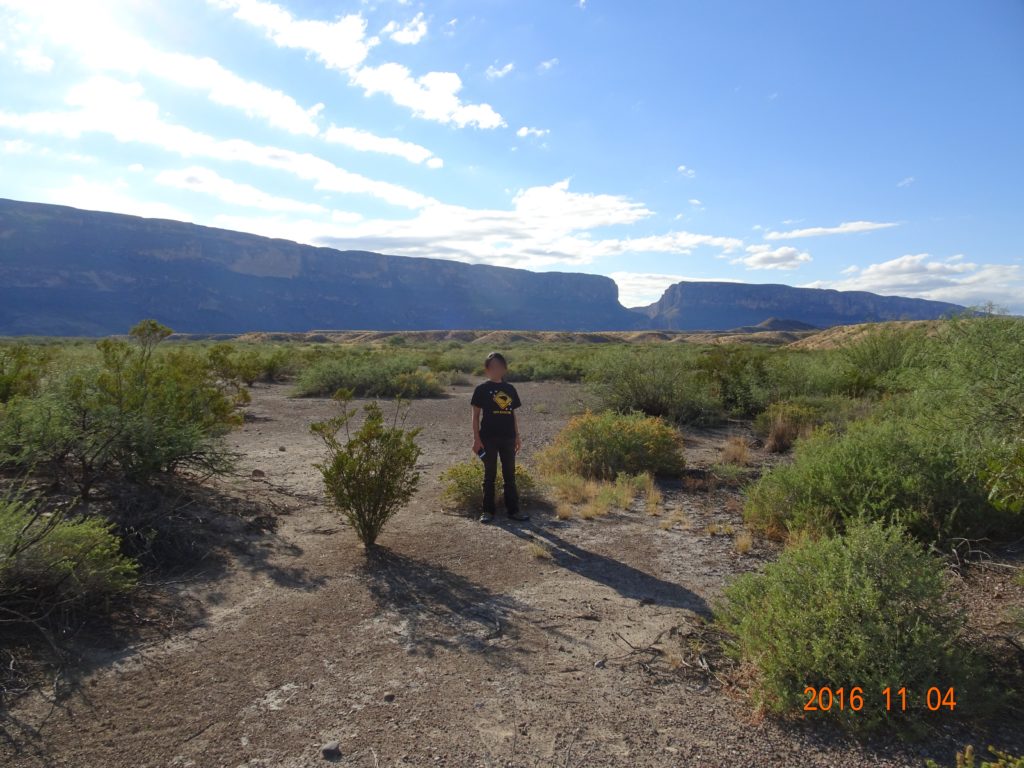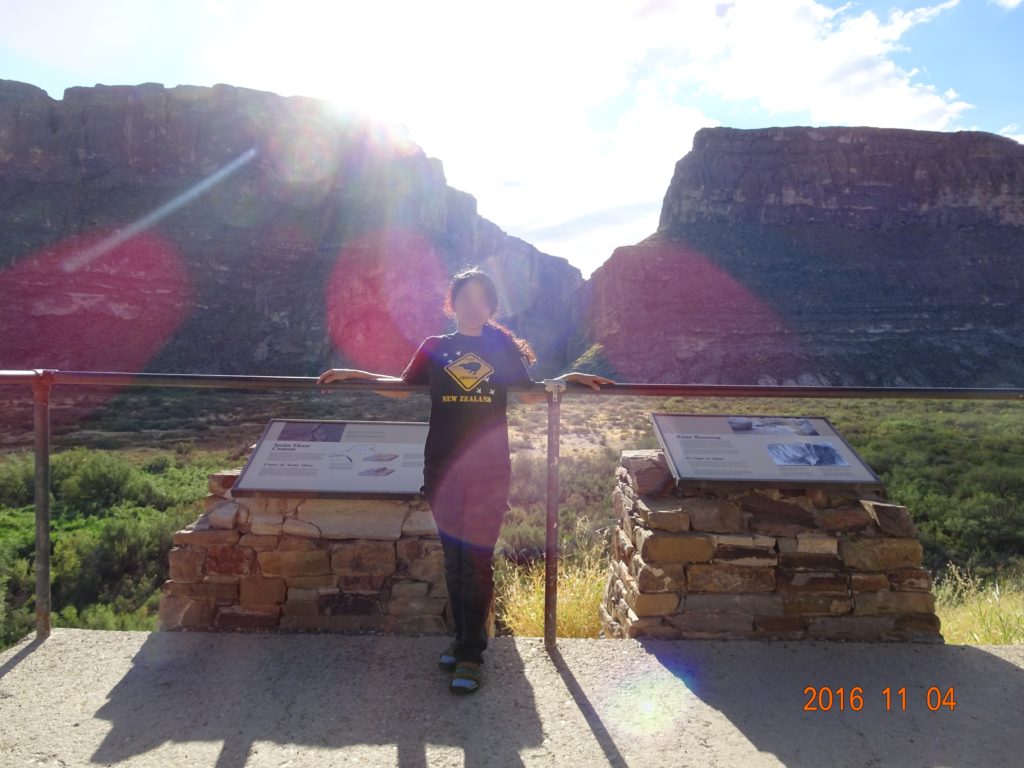 We planned to walk on Santa Elena Canyon trail, but there must have been thunderstorms around here too. We gave up walking because of the flooded river and the mud.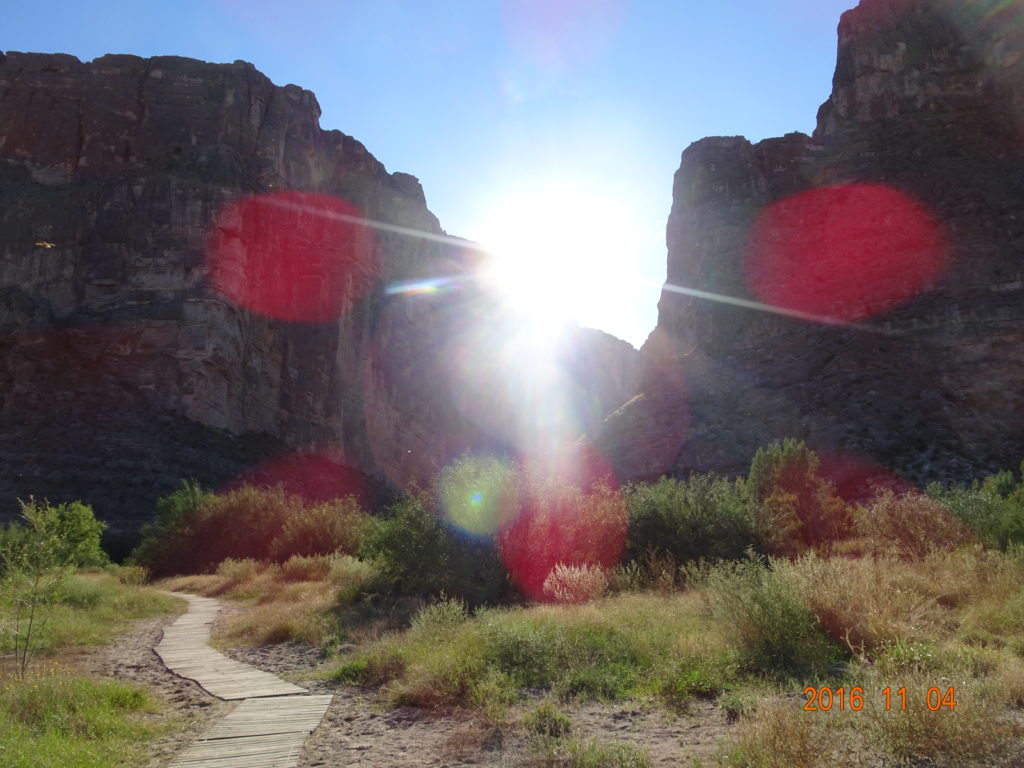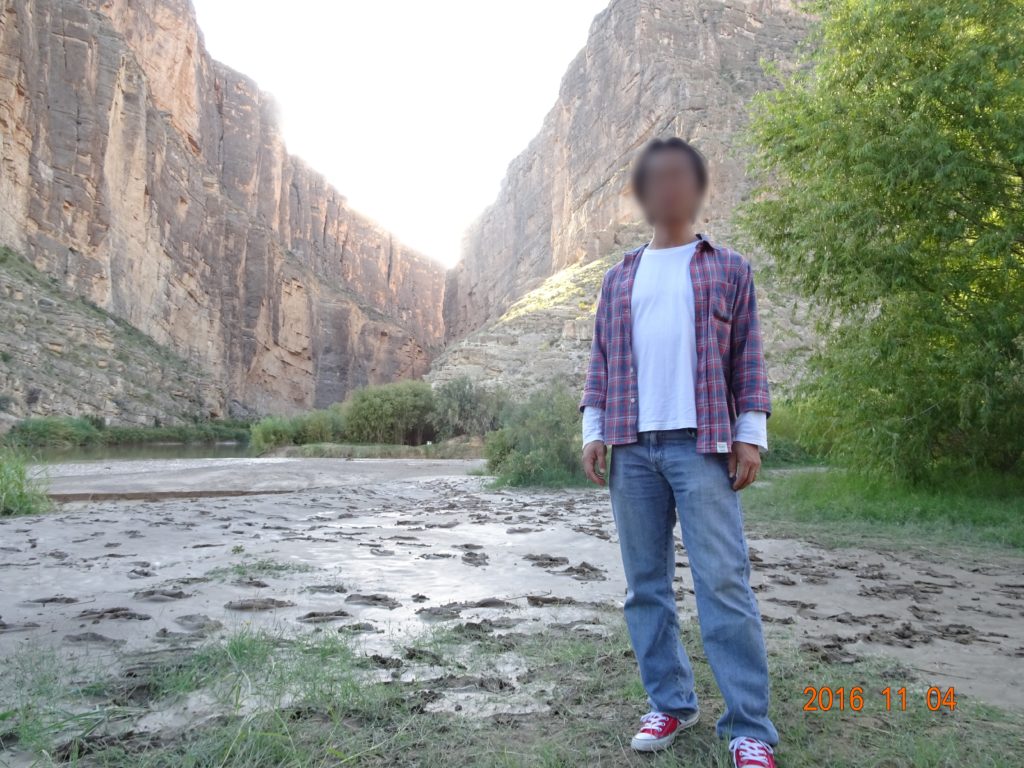 We drove back to the lodge on Old Maverick Road. This road was an unpaved road, so we were able to feel nature more closely than on the previous road. The dry land and the low plants like cacti spread out across the scenery.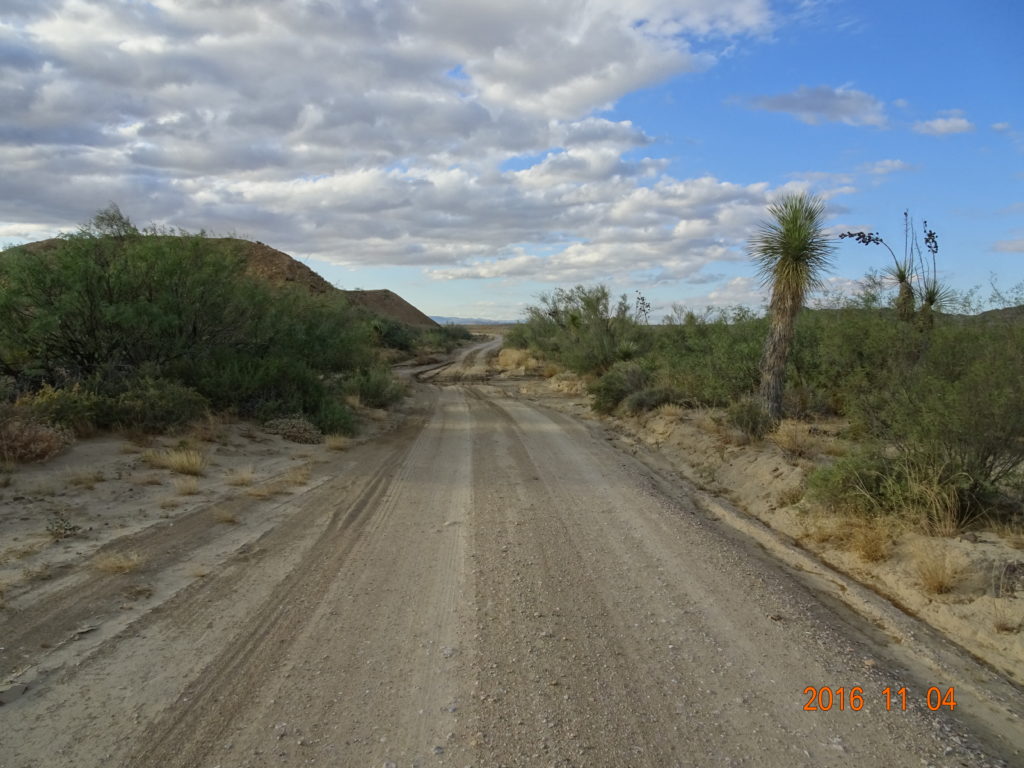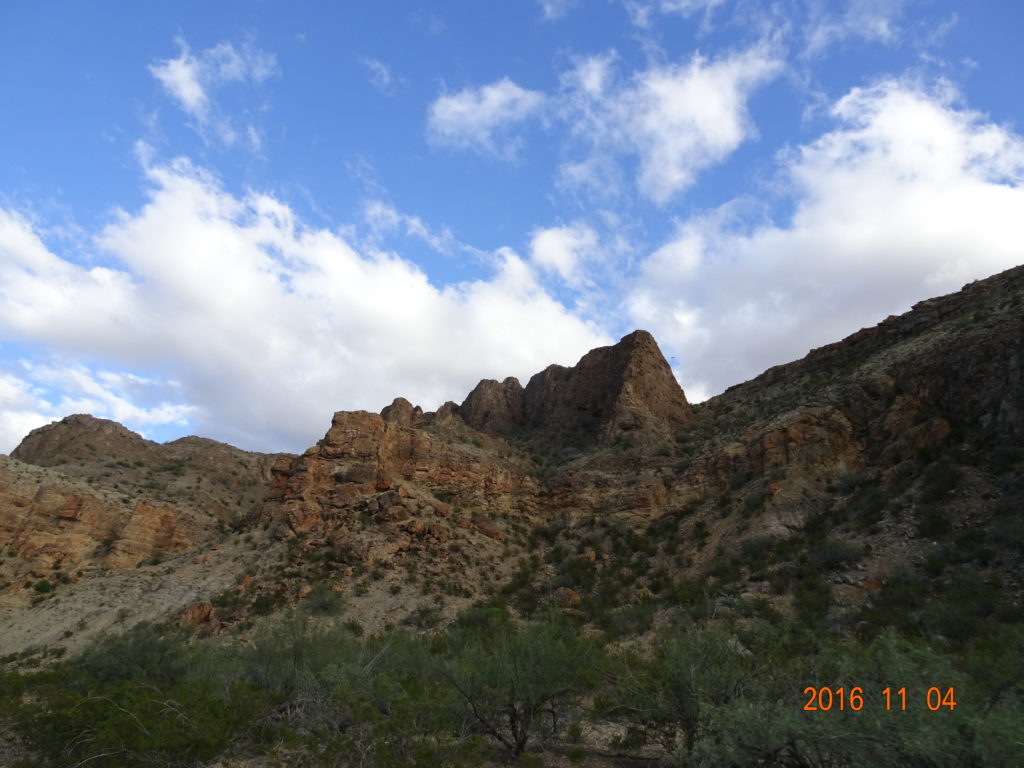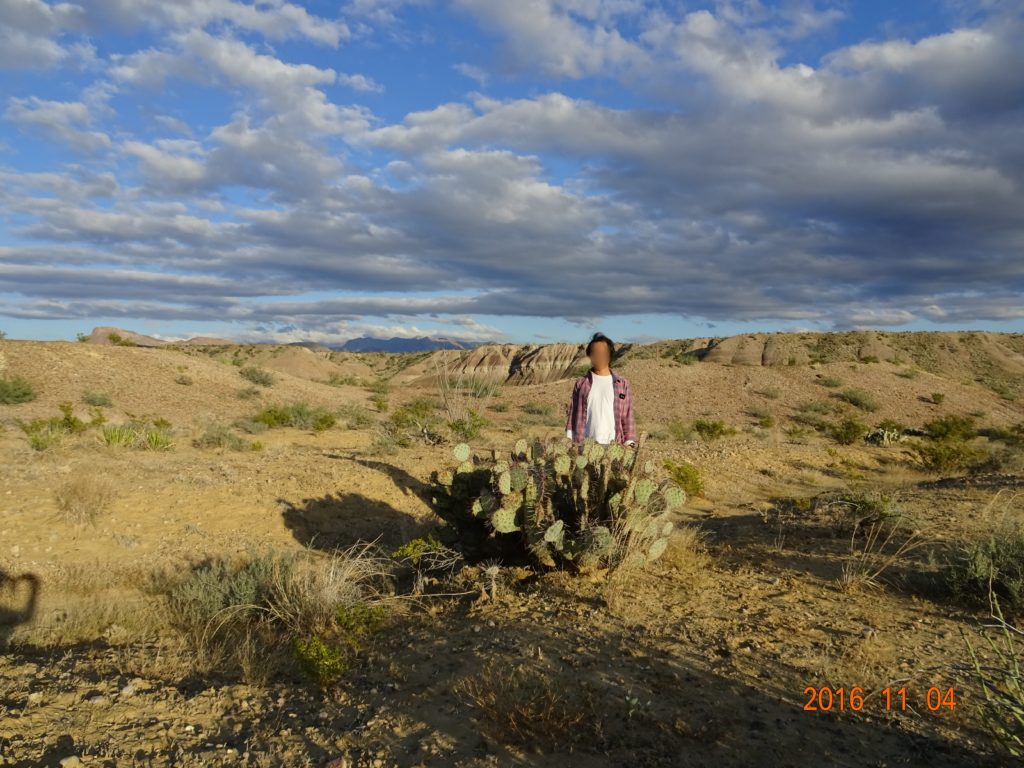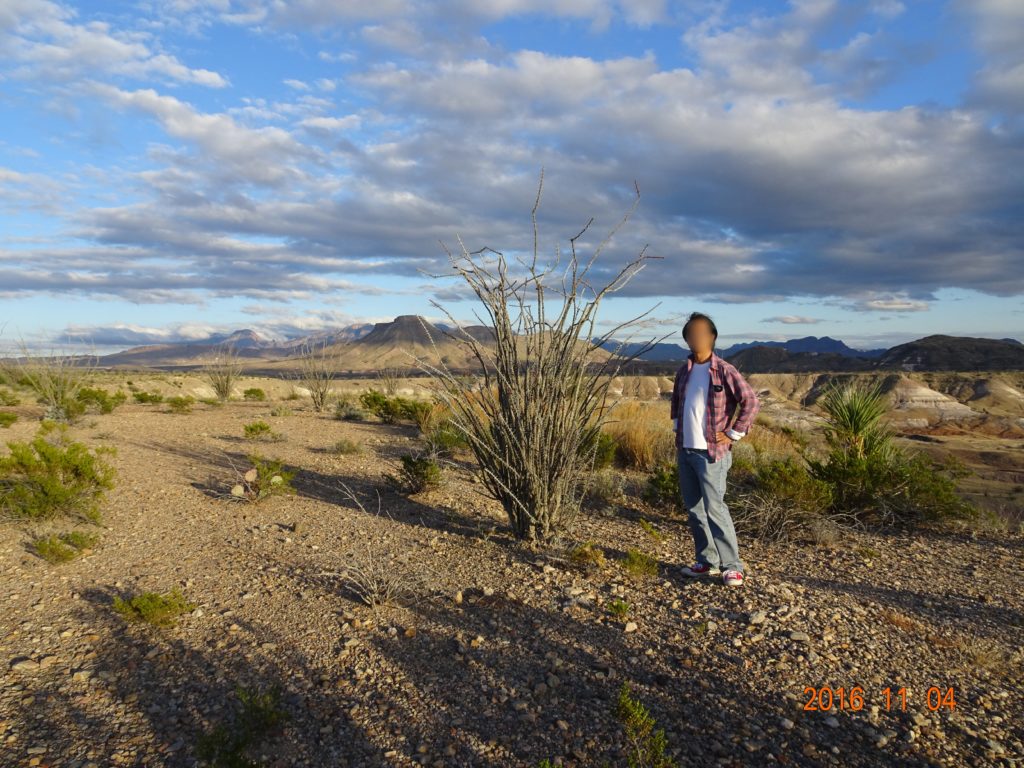 We saw Mt. Chisos, where our lodge was, in the distance.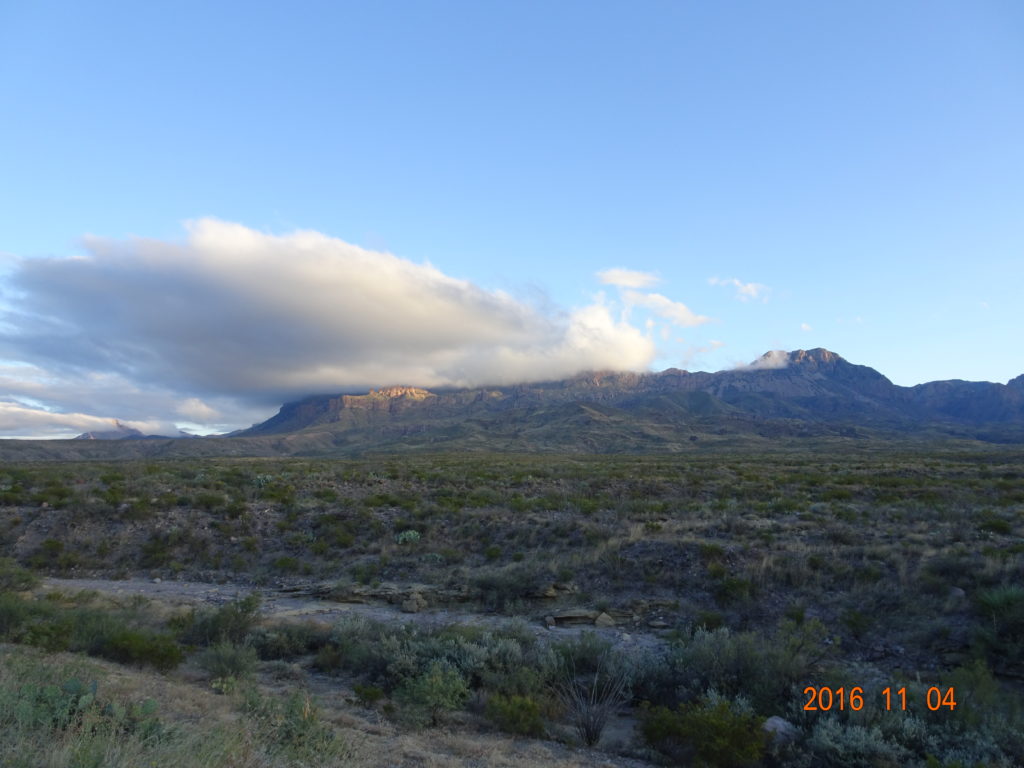 We parked in the lodge parking lot and walked for about five minutes to see The Window, which is the scenic point for the sunset.
We had dinner at the only restaurant in the lodge. The menu was small but our orders were delicious.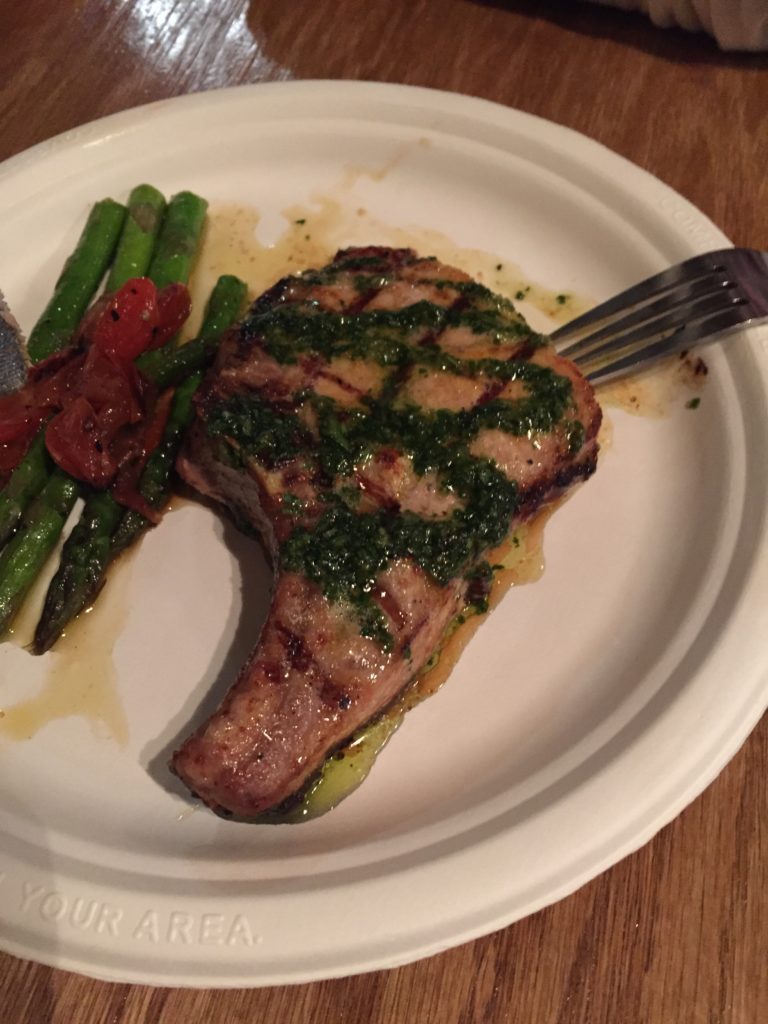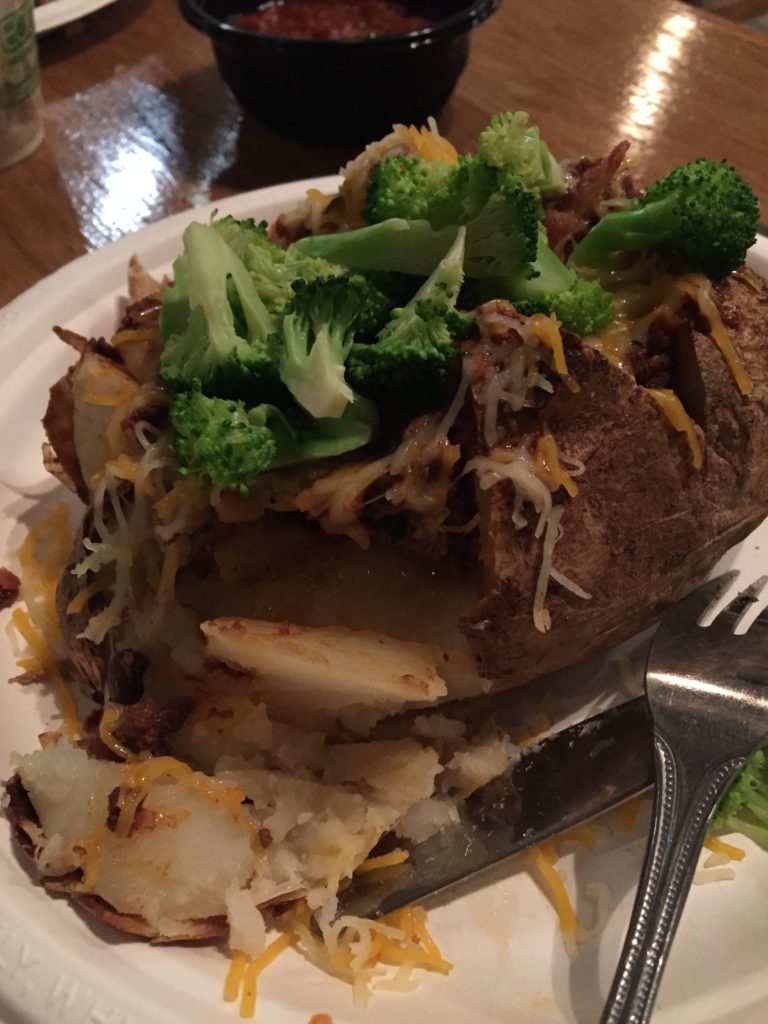 13:30 Enter Big Bend National Park
15:00 Santa Elena Canyon
19:00 Sunset of The Window
19:30 Check-in at the lodge
20:00 Dinner
2nd day: Sat, November 5
We hiked the South Rim Trail from our lodge for about seven hours. We actually wanted to hike the Emory Peak Trail, but it was going to rain, so we decided not to go because there was rock climbing and it could have been slippery.
The vegetation in Mt. Chisos was totally different from the Chihuahuan desert, and something similar to the Japanese scenery. There were many trees like pines, probably Mexican Pinyon Pines and Arizona Yellow Pines.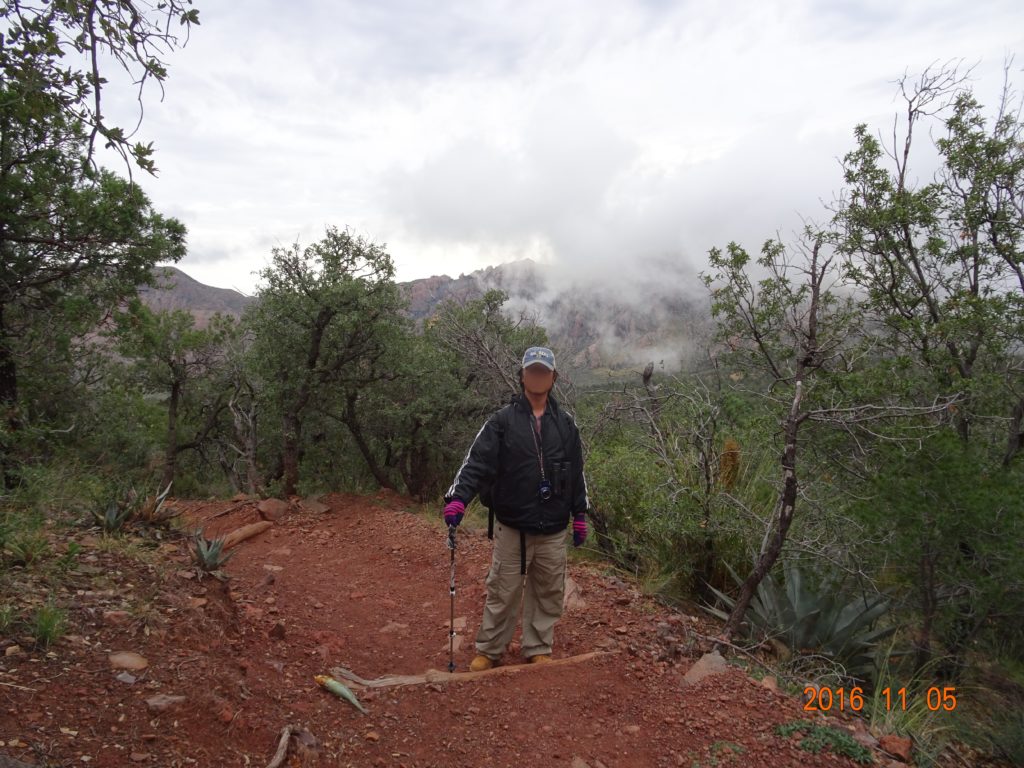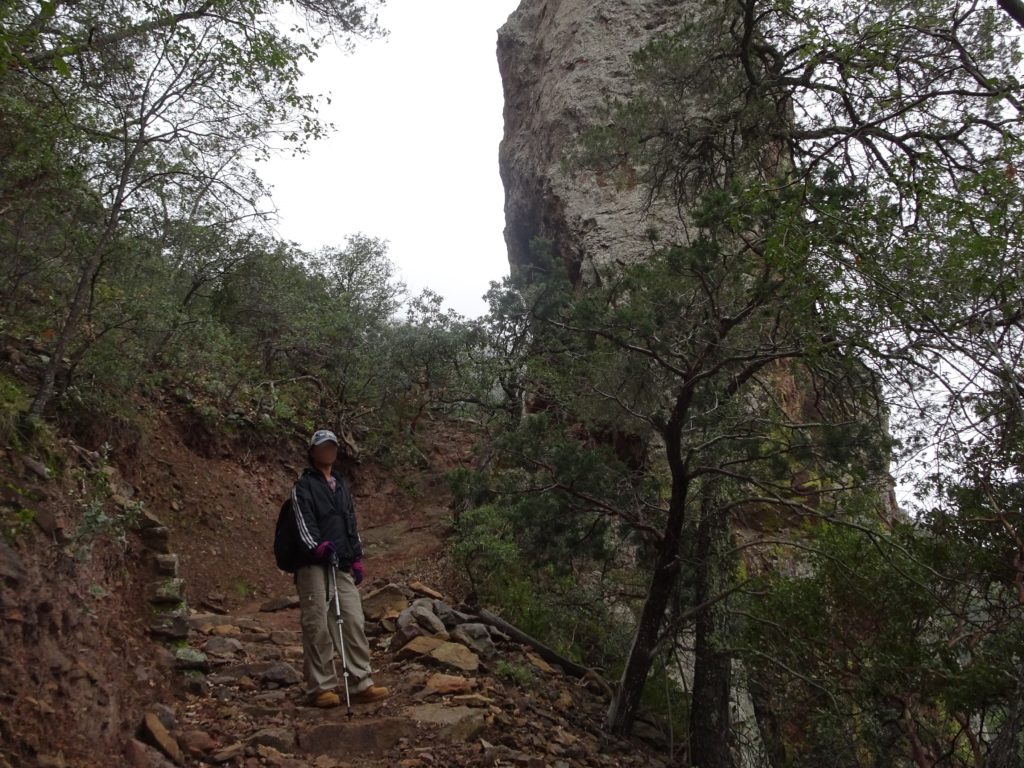 The landscape turned red at this point,  probably bigtooth maples.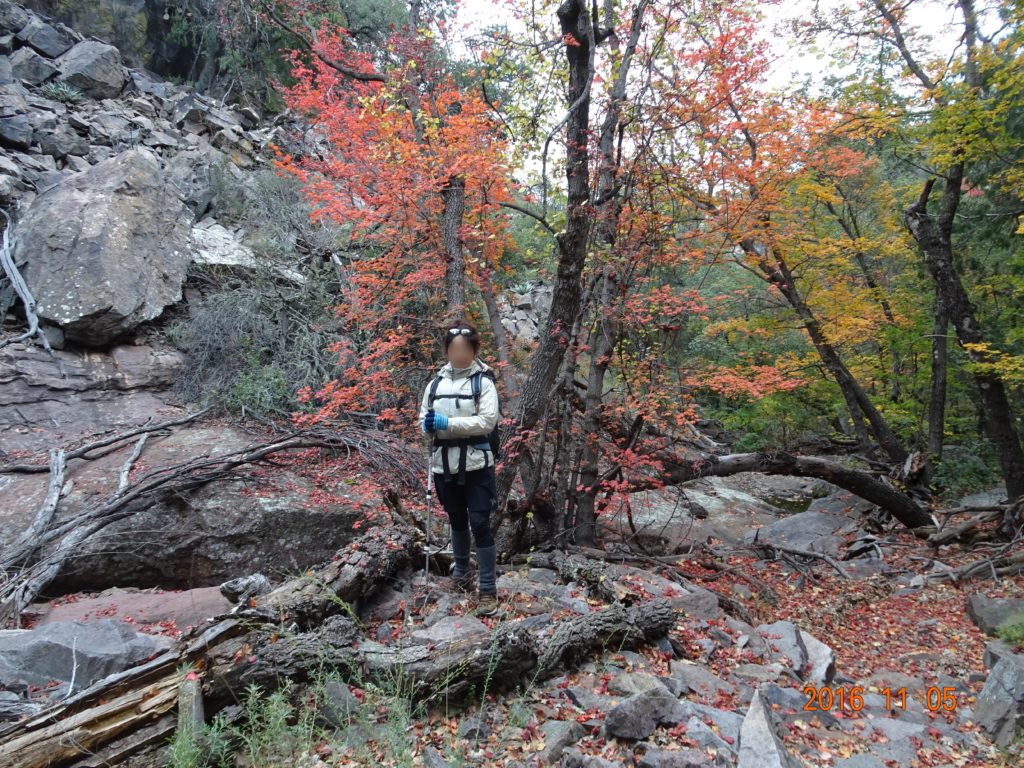 A deer was crossing on our way.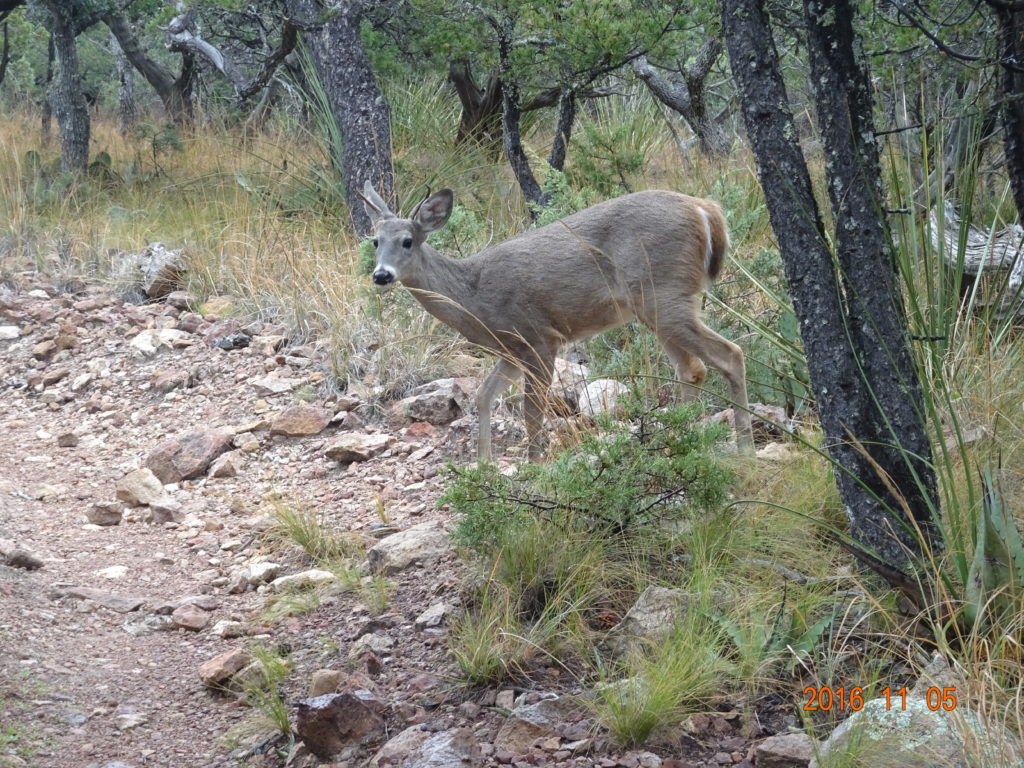 It sometimes rained, but we arrived at the South Rim safely. We weren't able to see far away because of the clouds, but the view was spectacular.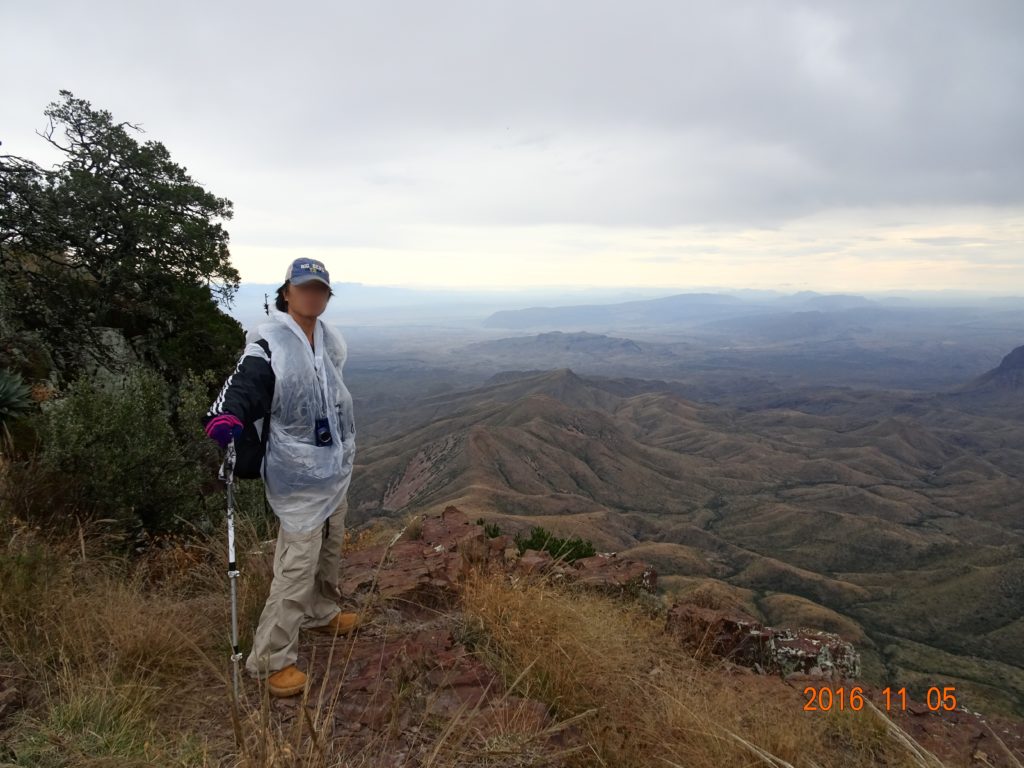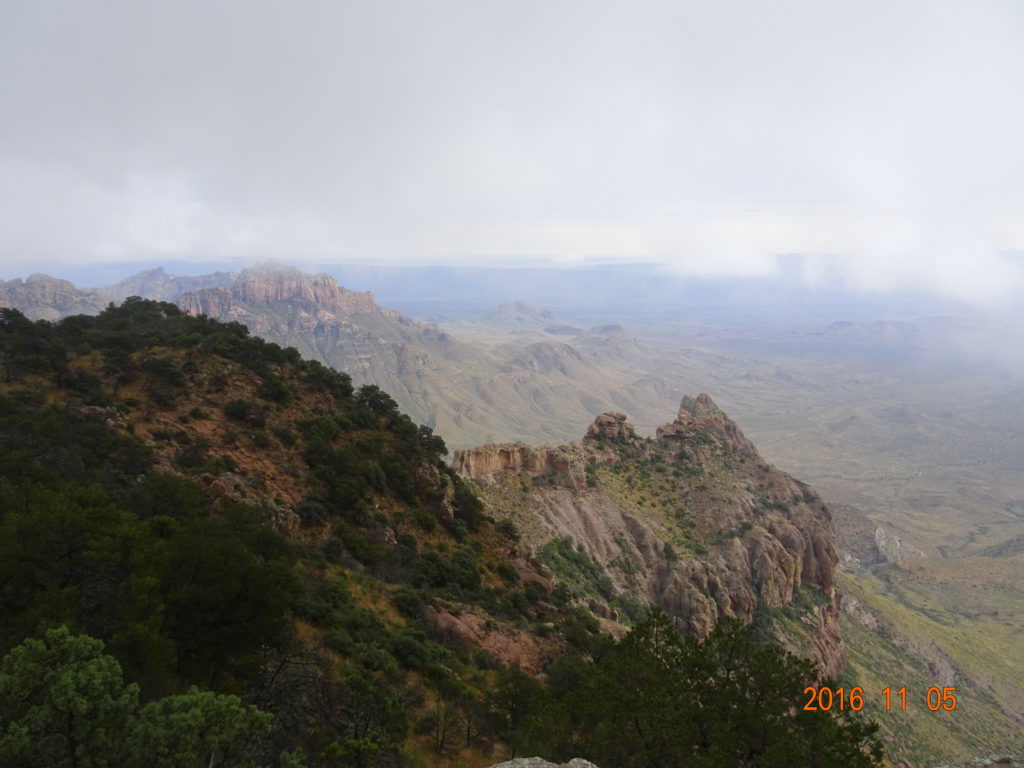 After hiking, we went to the hot springs, which we were able to get into while looking at the Rio Grande, and Mexico was on the other side. I put my legs in the hot springs in commemoration.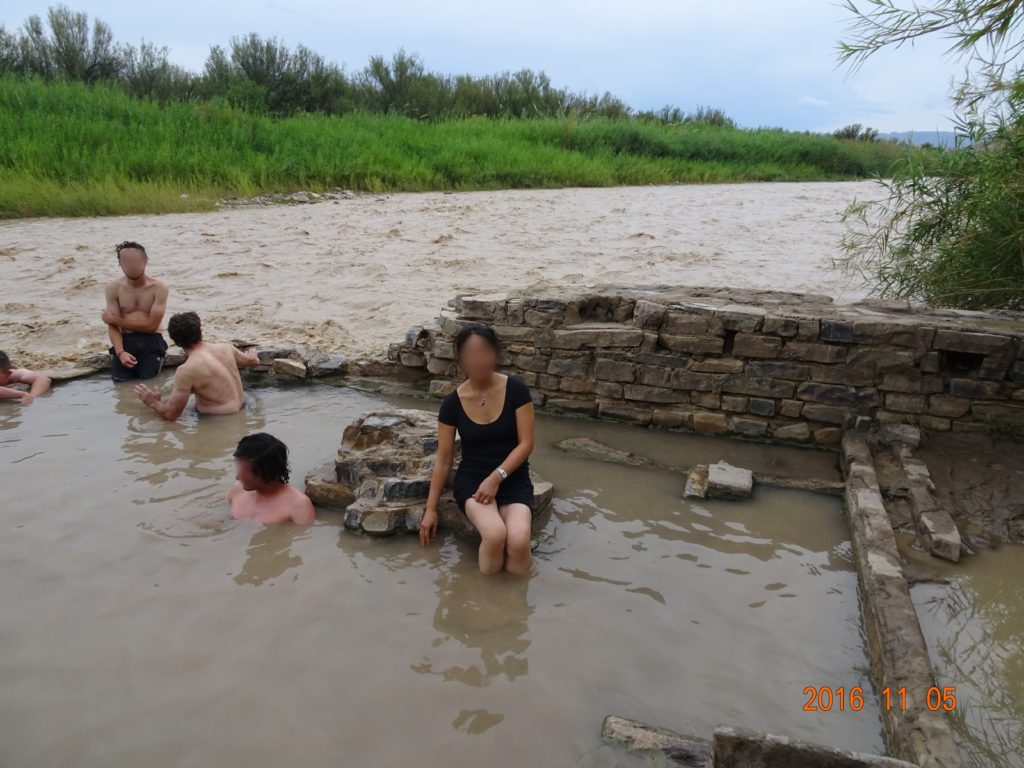 After that, we took commemorative photos with the Rio Grande in the background at the border of America and Mexico while walking on the short trail.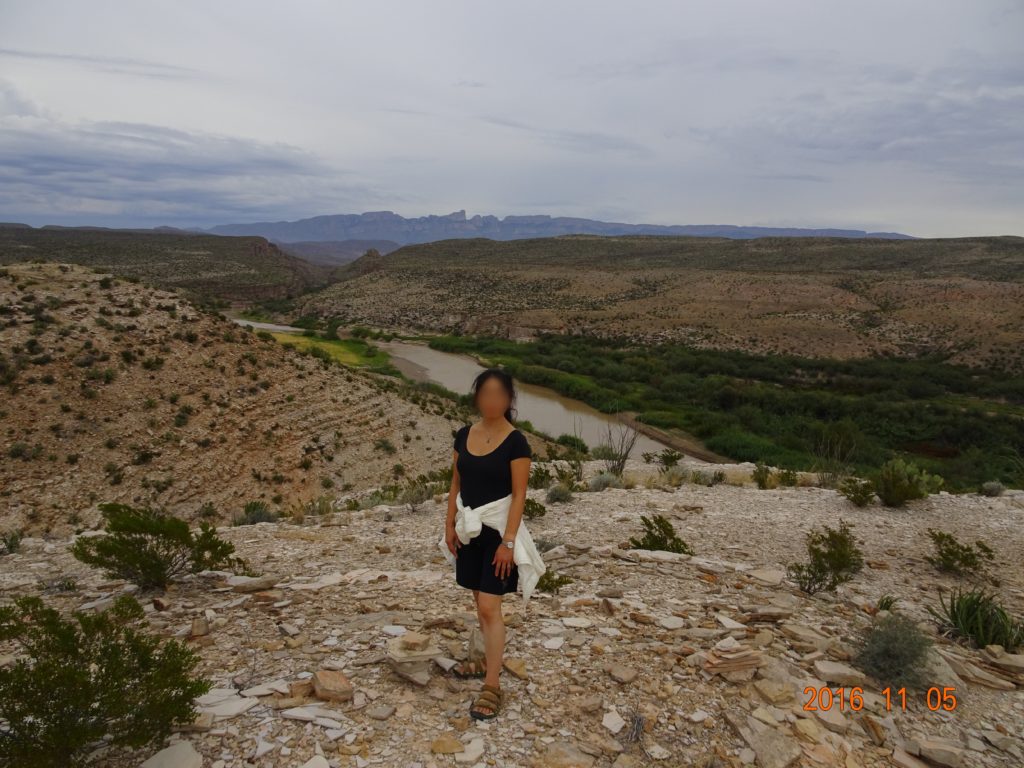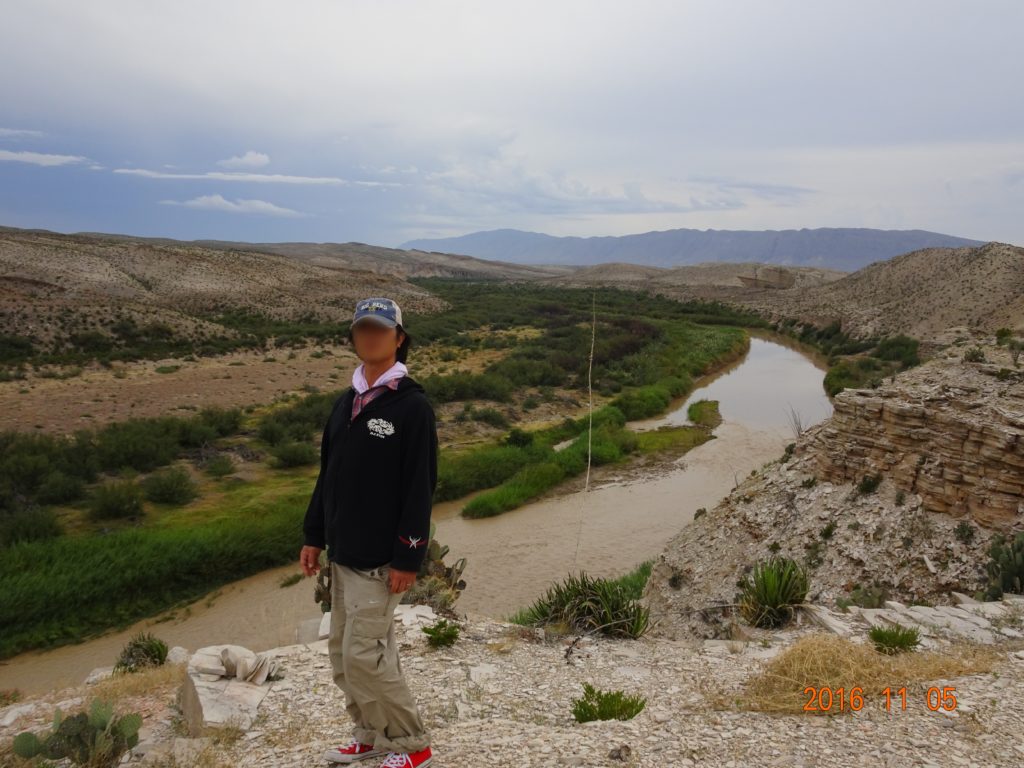 There was a deer on the road of Mt. Chisos on our way to the lodge.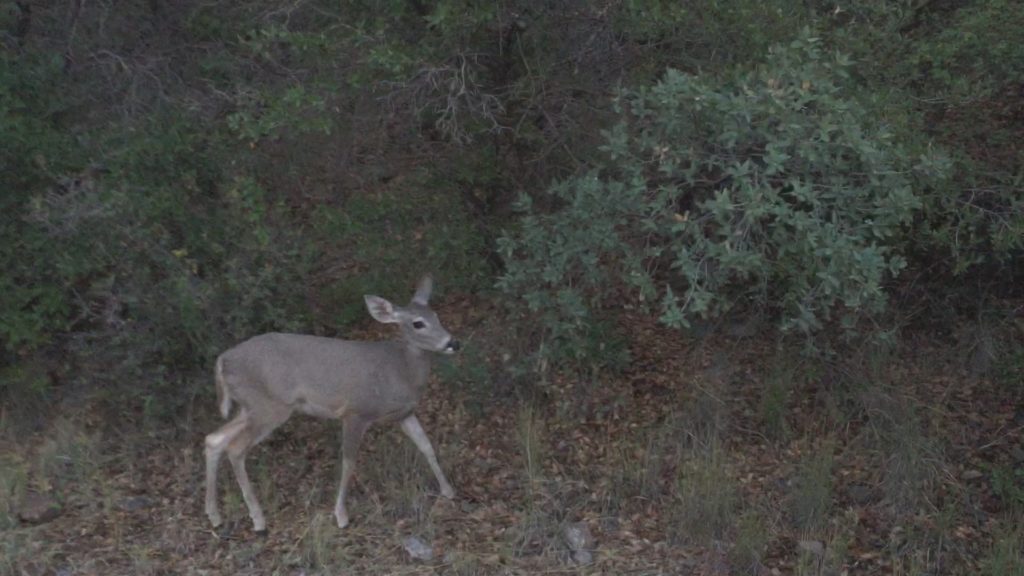 The restaurant was reserved for a wedding reception. We were able to enter the bar, but we got take-out. We were able to buy drinks at the convenience store of the lodge.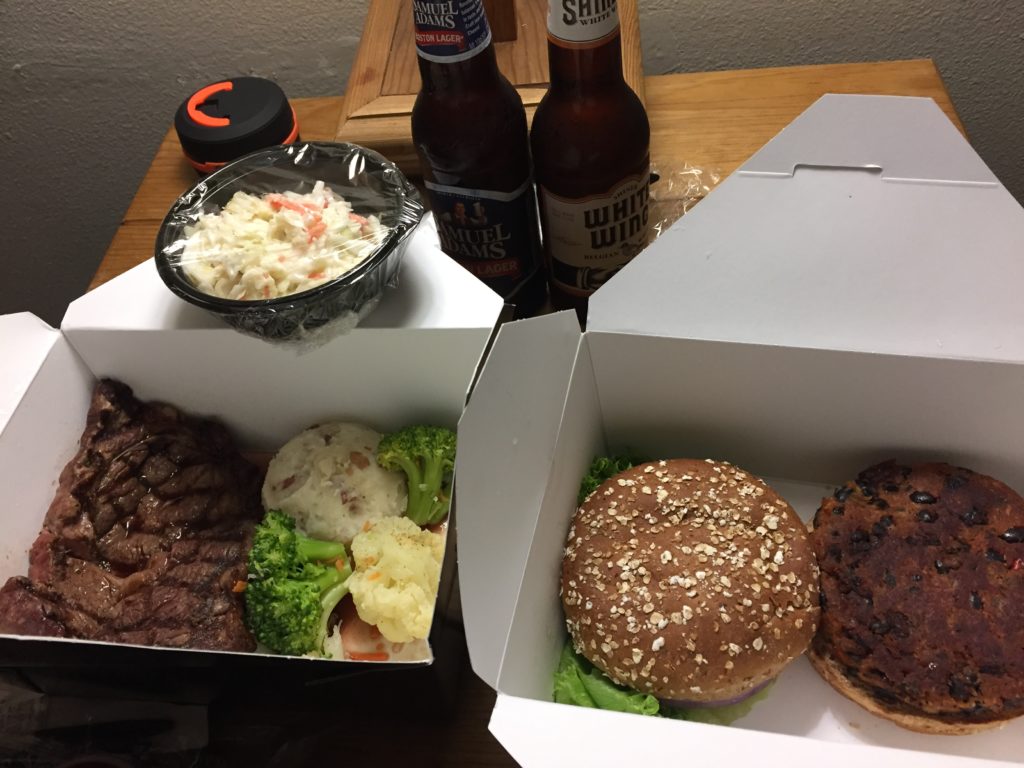 06:30 Start hiking on the South Rim Trail
10:00 Break at the south rim
13:30 Finish hiking
15:00 Hot springs
20:30 Dinner
3rd day: Sun, November 6
The tourist information paper which we got at the entrance recommended the off-road drive if you drove a four-wheel-drive or high clearance car, so we tried to do that.
We stopped by Fossil Discovery Exhibit on the way. It was an unmanned fossil exhibition hall, and metal dinosaur heads and such were displayed.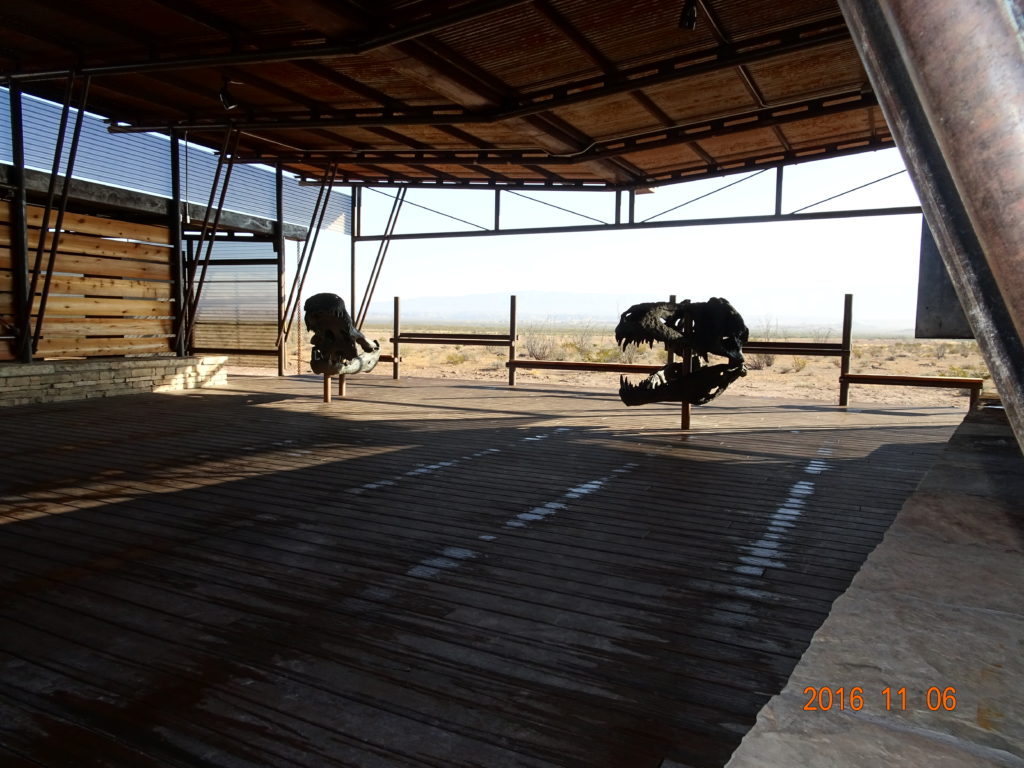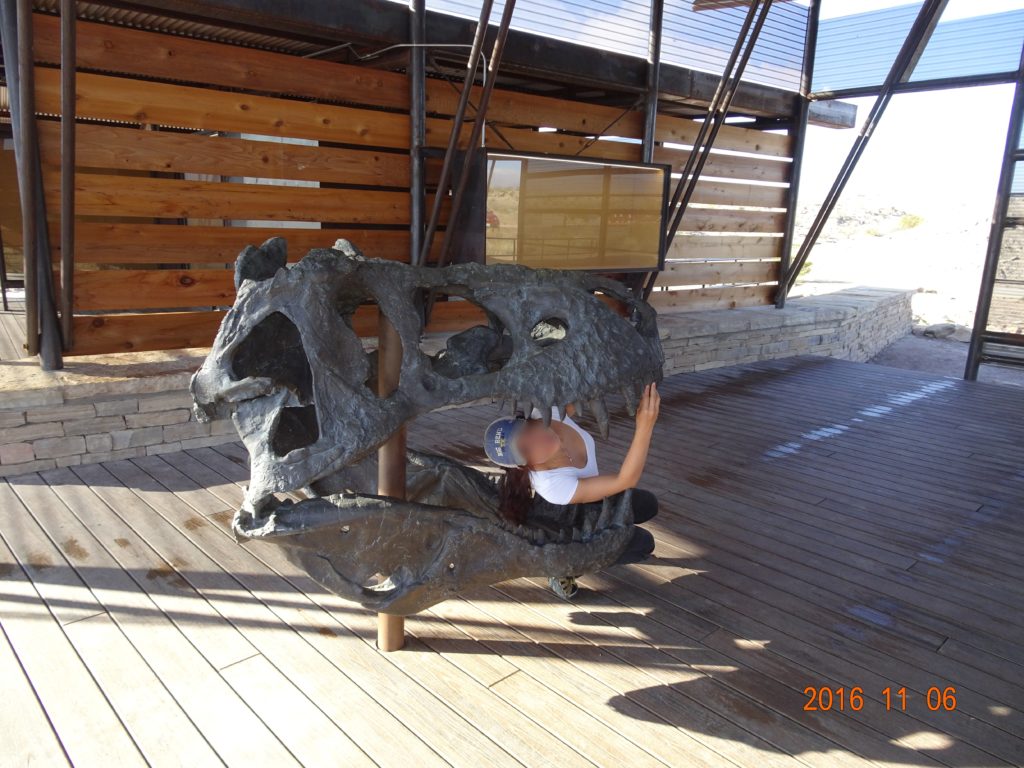 After that, we entered an unpaved road and drove on Old Ore Road, River Road East, Black Gap Road, and Glenn Spring Road.
Where we weren't able to drive because of bad roads, we had to make them smoother by getting out of the car to pile stones along the road.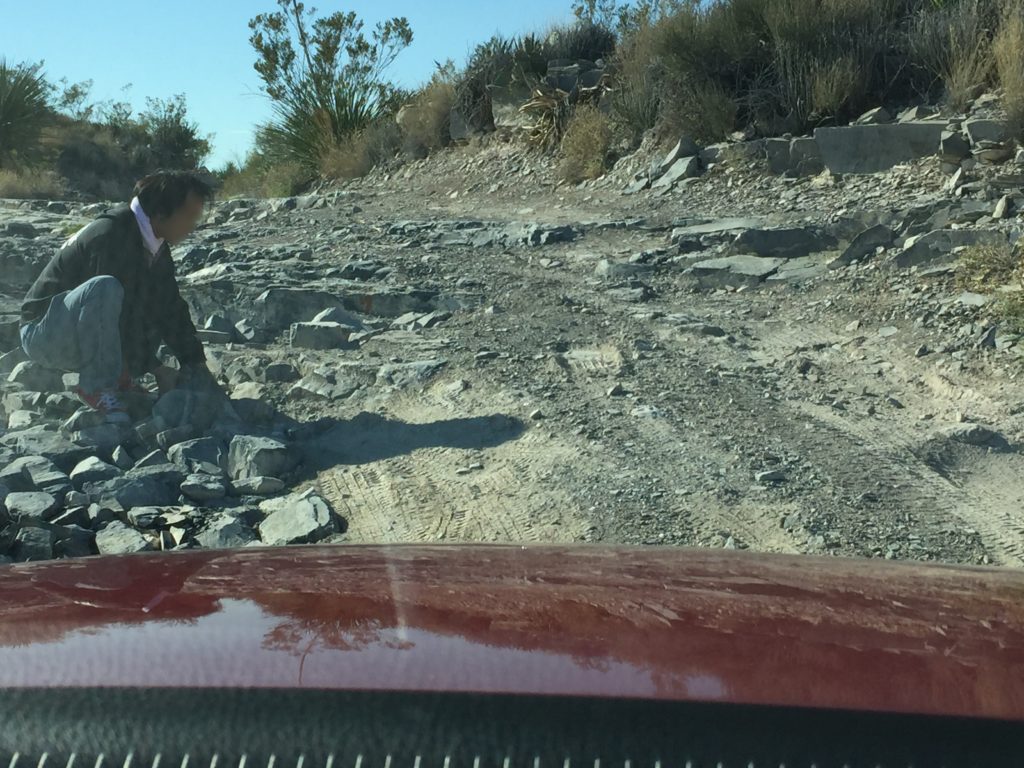 Roadrunners sometimes crossed while driving, but luckily, we found this one walking on the hill on River Road East.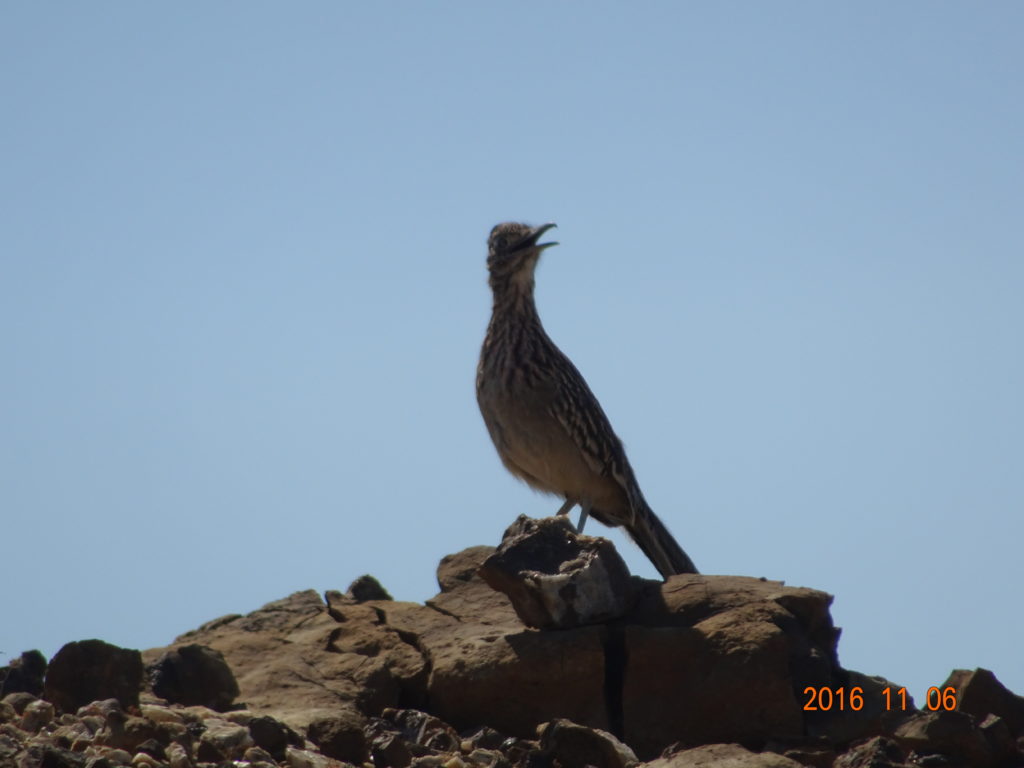 We stopped by Mariscal Mine. This mine was thriving as a mercury mine between 1900 and 1943.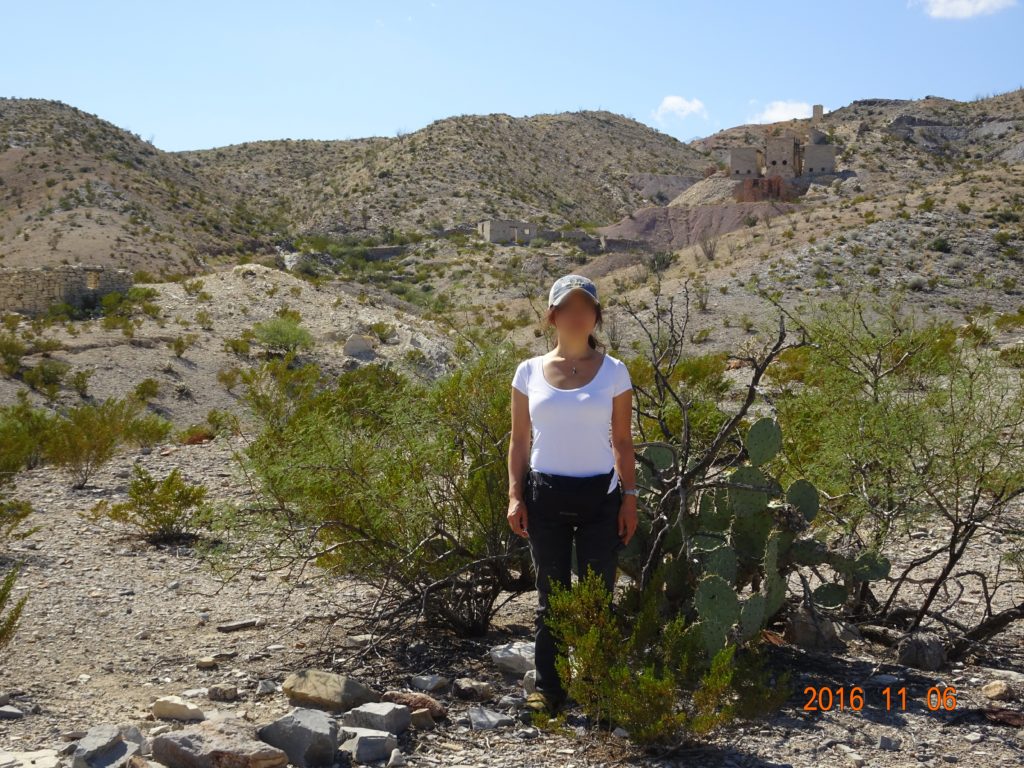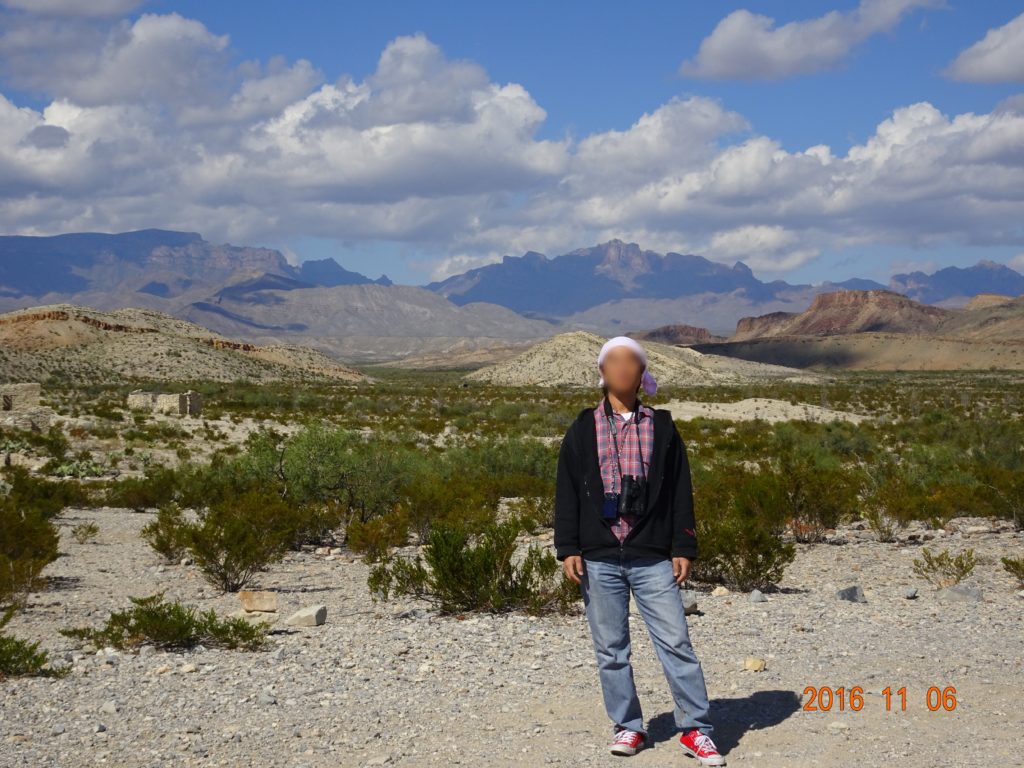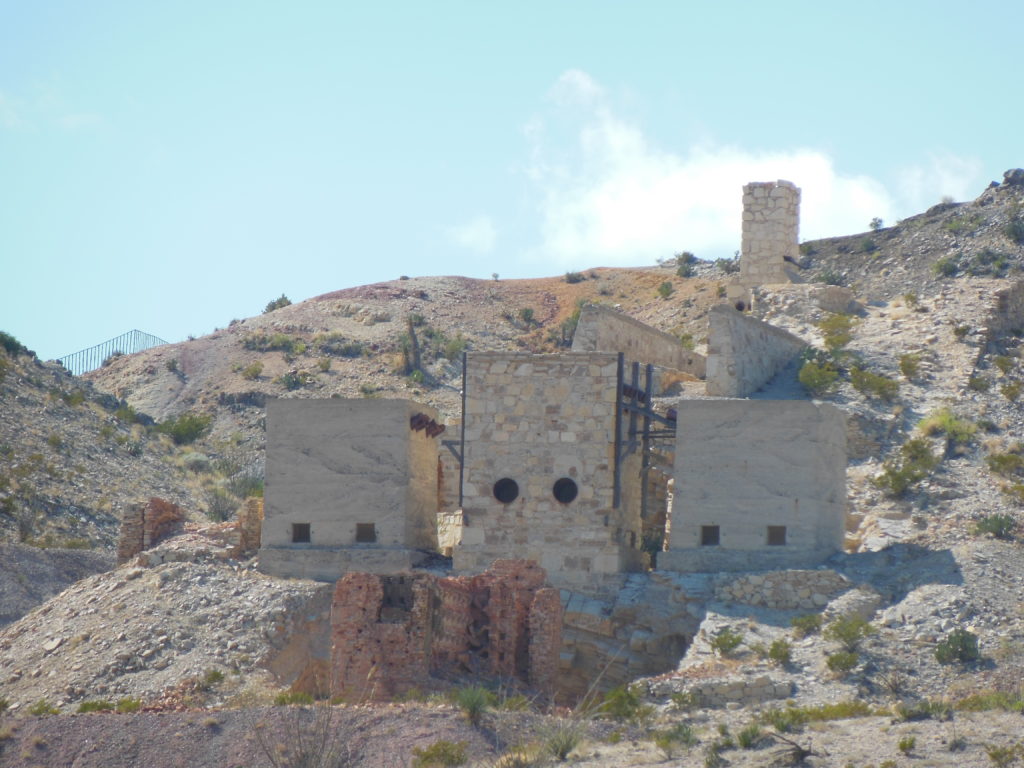 After that, we entered Black Gap Road. This road was totally unpaved, and there was a standing signboard that said "4WD or high clearance cars only" at the entrance of the road. It was a deeply rutted road, so normal cars couldn't drive on it. There was a steep slope like a wall, so I had to drive up vigorously because it looked like the brakes wouldn't work if I stopped in the middle. I couldn't take a photo because I was driving, but there is a video.
After the off-road drive, we found javelina near the Panther Junction Visitor Center.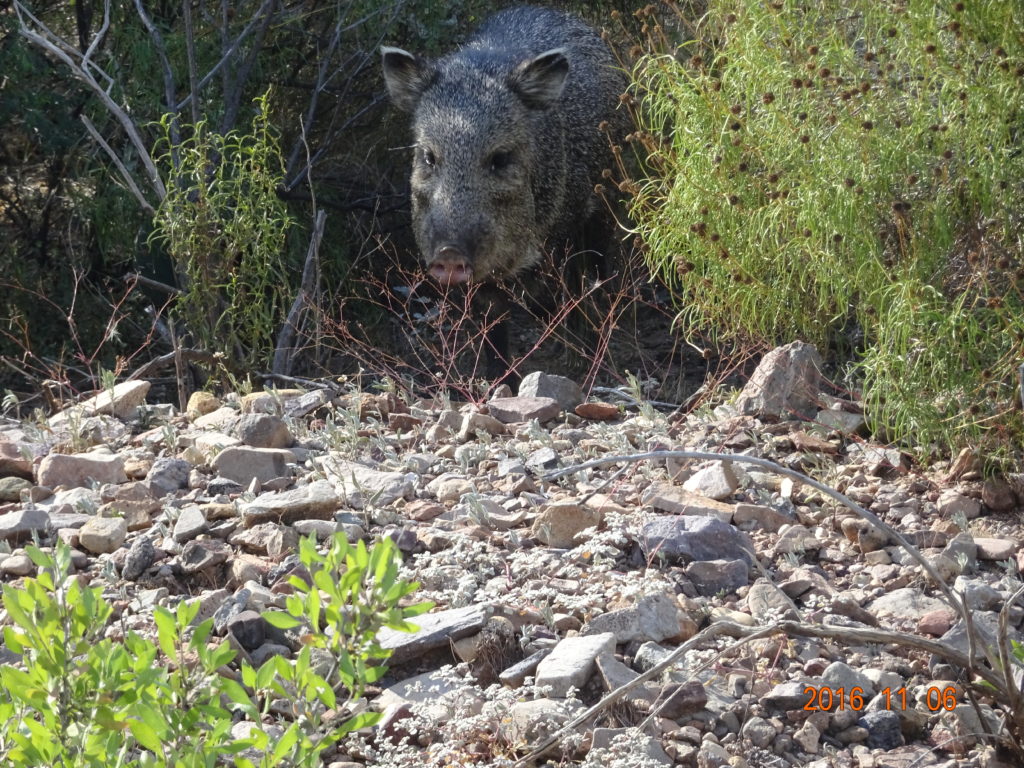 After that, we took commemorative photos at the park entrance and headed home.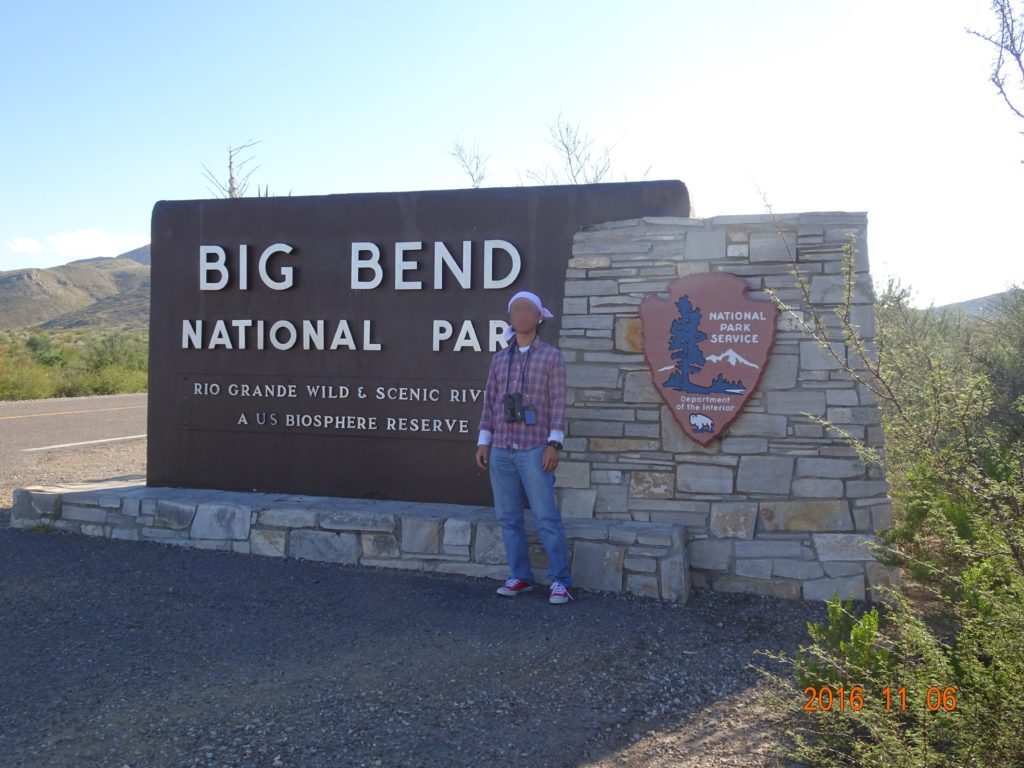 07:00 Check out from the lodge
08:00 Fossil Discovery Exhibit
12:00 Mariscal Mine
14:00 Panther Junction Visitor Center
14:30 Entrance of Big Bend National Park
Impressions
There were few tourists in Big Bend National Park because it was inconvenient to access, so we were able to enjoy relaxing. 
We would have viewed more wonderful landscapes while hiking Mt. Chisos if only it had been a fine day. It was a pity that we didn't have time to hike in the  Chihuahuan desert, but we enjoyed the thrilling off-road drive.
As the national park was very wide, we weren't able to see everything in three days, so we want to visit again if we have a chance.