November 2021:
The hiking trail of the abandoned railway tracks of the JR Fukuchiyama Line has various parts such as dark tunnels that require the use of flashlights and an iron bridge that crosses the river. This trail has opened the abandoned railway along the Muko River valley (where the locomotive once ran) to the public.
Nishinomiya Tourism Association → https://nishinomiya-kanko.jp/fukuchiyamasen_haisenjiki2019/
We went ahead to the hiking trail from Namase Sta. on the JR Fukuchiyama Line.  If you only want to enjoy the autumn leaves, I recommend starting at Takedao Sta. because the autumn leaf spots are on the Takedao Sta. side.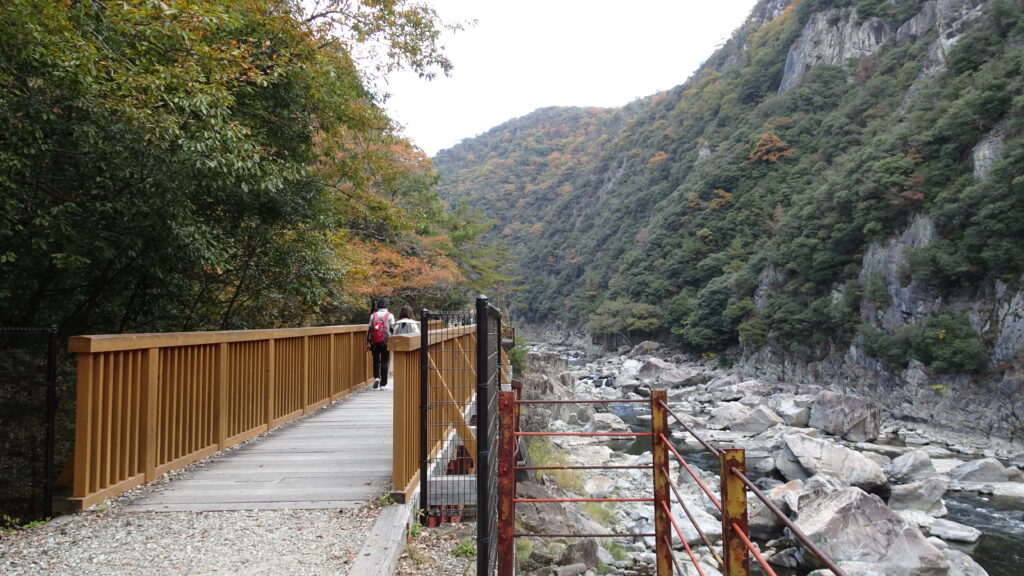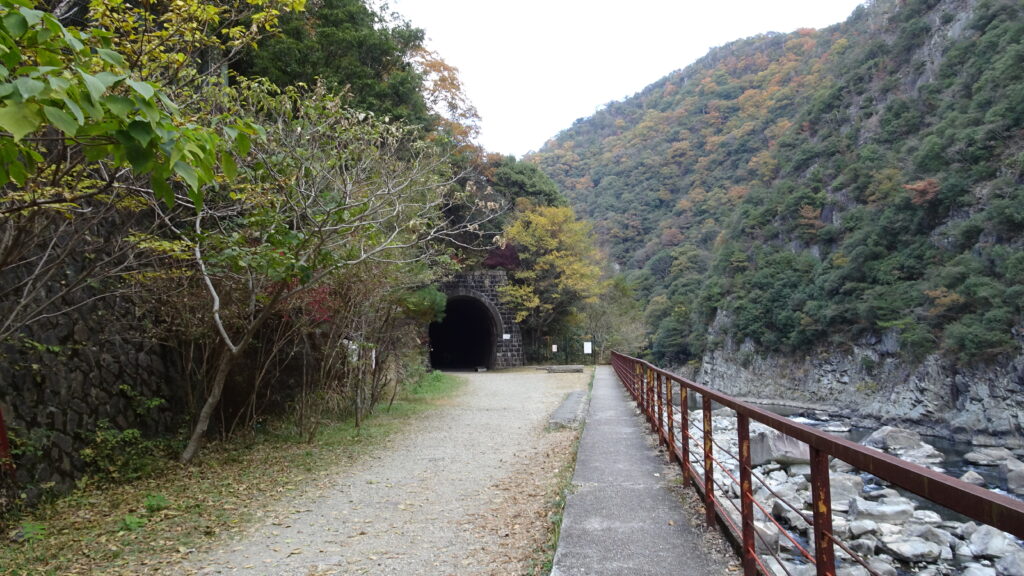 The railway tracks are still on the trail, so we need to use flashlights as to not stumble in the tunnels.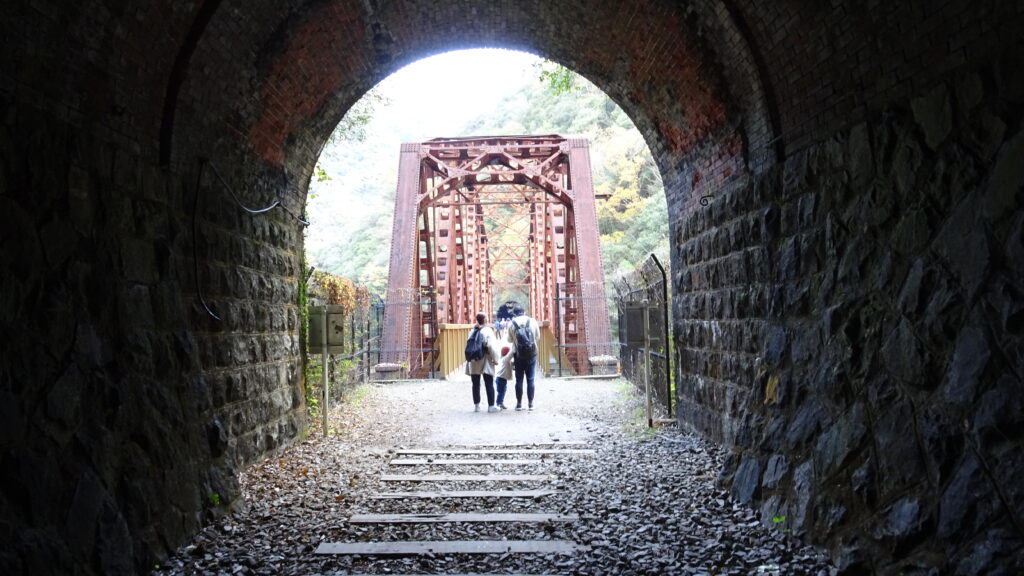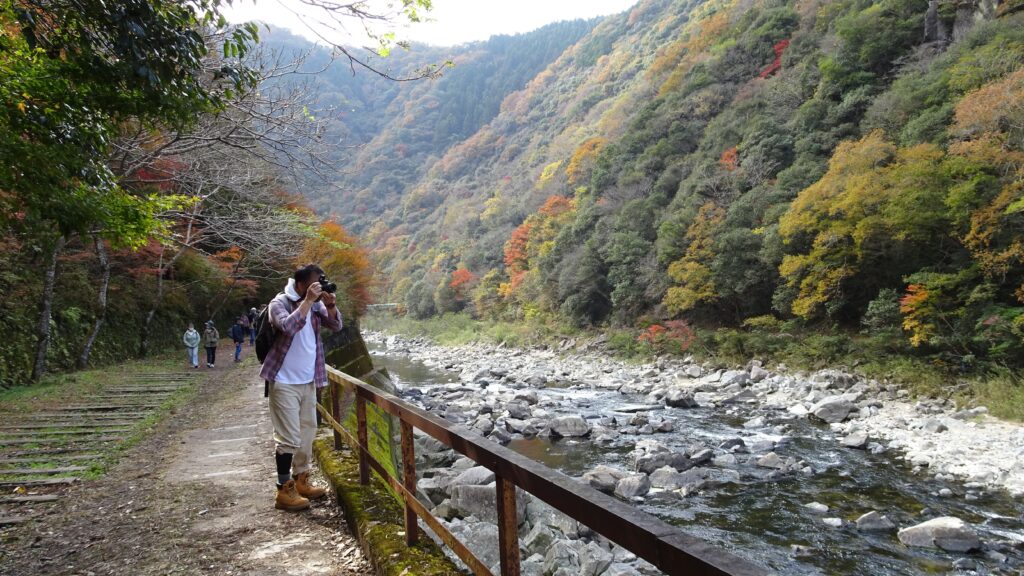 We walked at a quick pace and arrived at Shinsui Square about 40 min. from where we started. Everyone enjoyed the picnic while looking at the Muko River and the autumn leaves.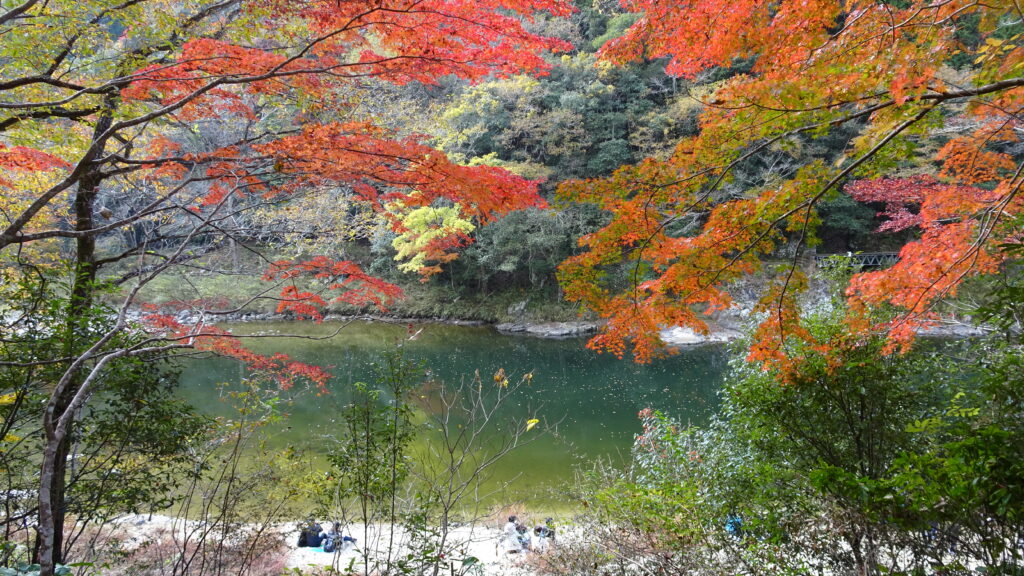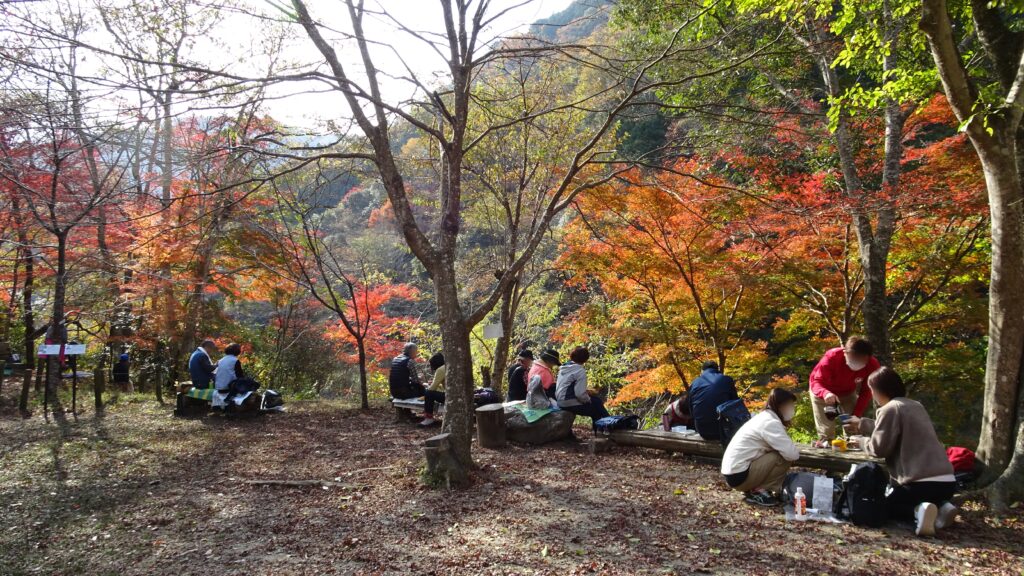 After we enjoyed the autumn leaves in Shinsui Square for a while, we went to the viewpoints up the mountain path. We went up the yellow line on the map, Momiji Path, and went down the red line, Sakura Path. On the way, we came across the autumn leaves tour, and its kind guides concisely explained the viewing spots.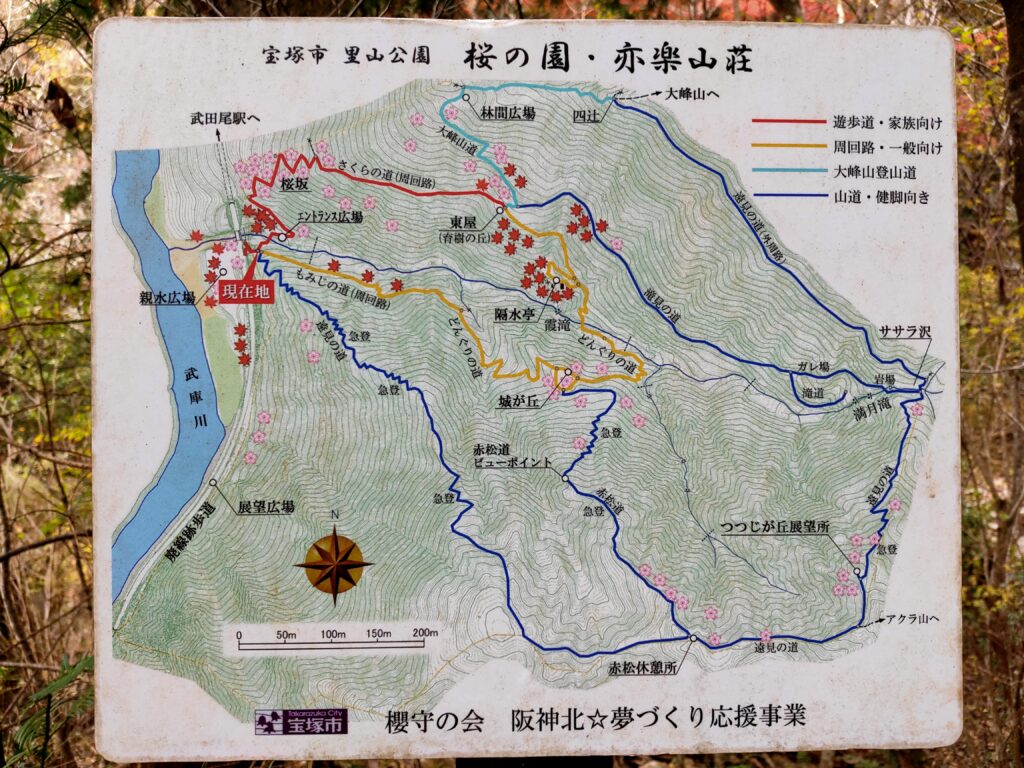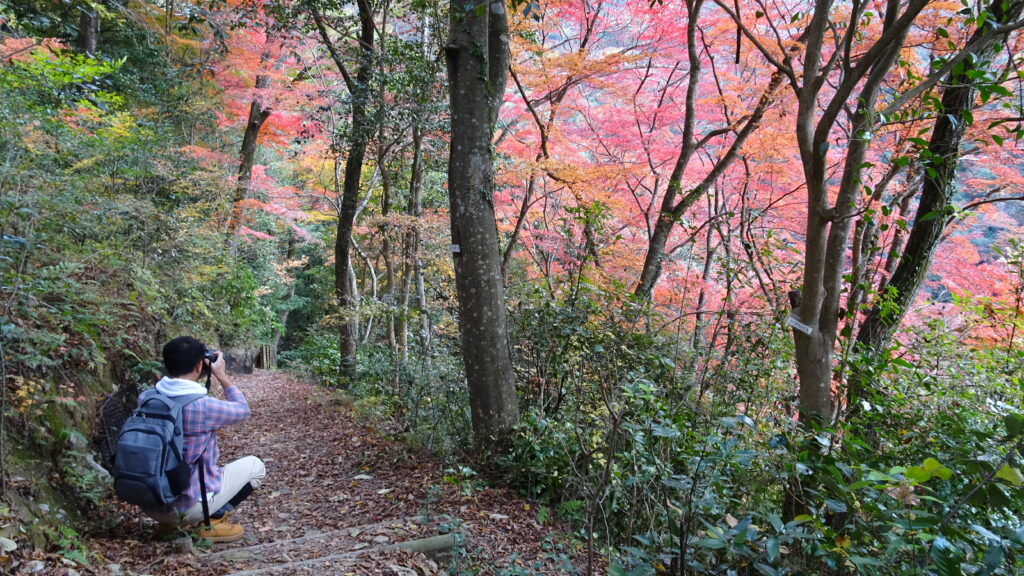 The first viewpoint was around the Kakusui-te. The trees were full of autumn leaves, which were transparent in the sunshine, so the overlapping leaves were beautiful.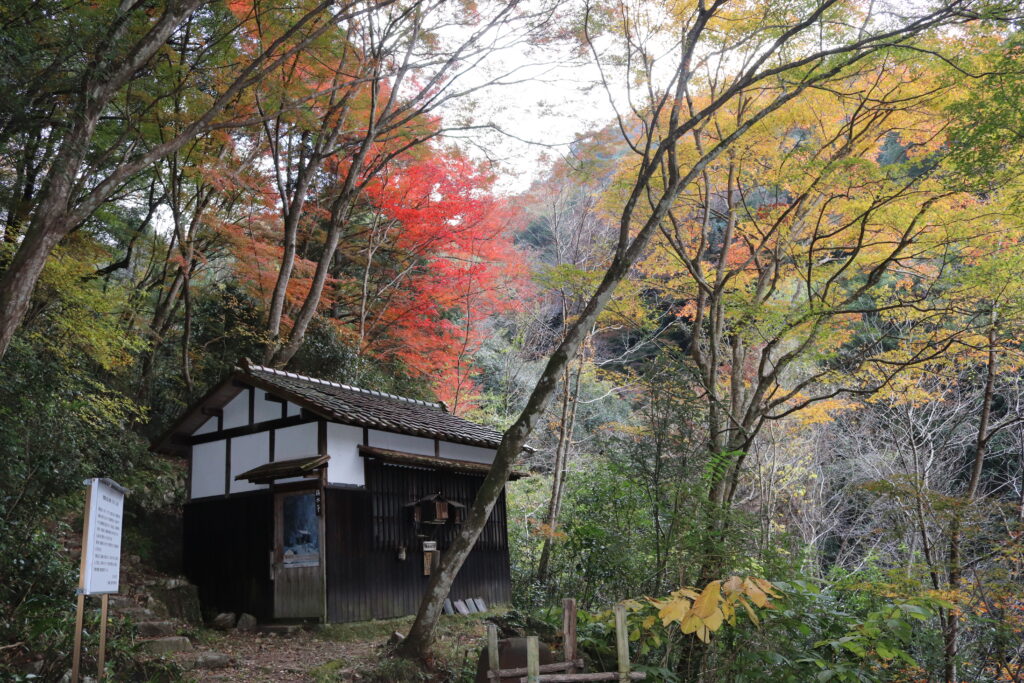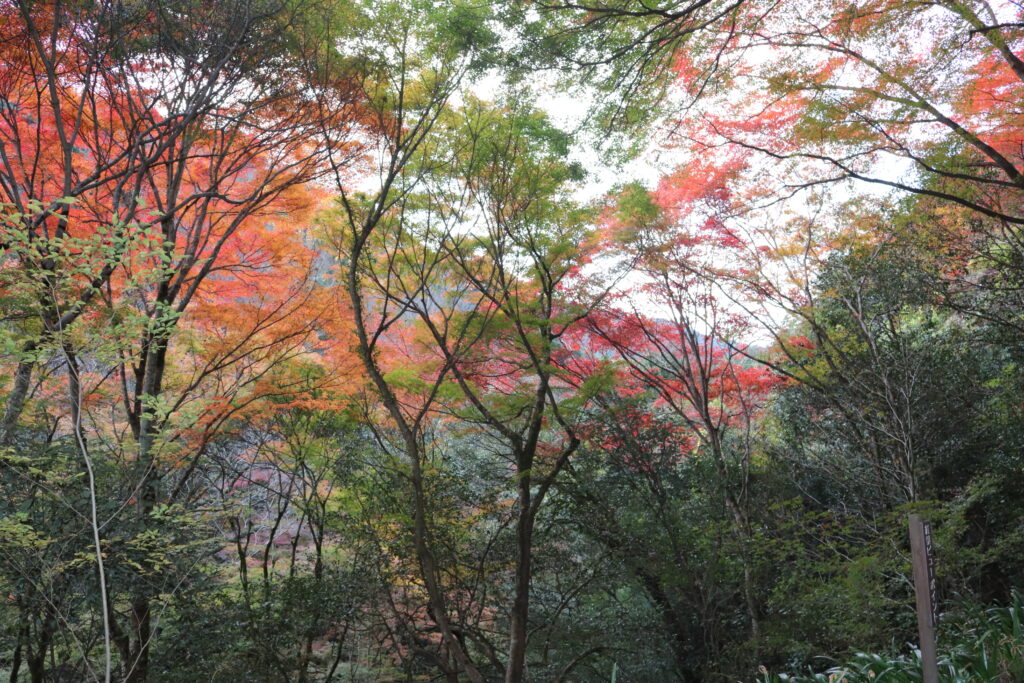 The second viewpoint was where we went up a little from the Azuma-ya, and the sign for the autumn leaves viewpoint was there.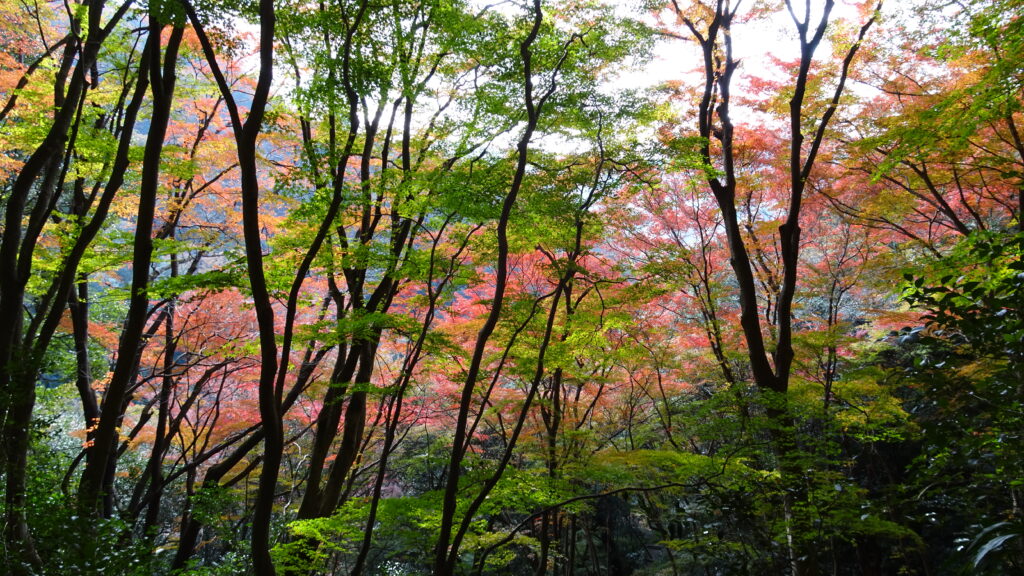 The third viewpoint was around the Azuma-ya.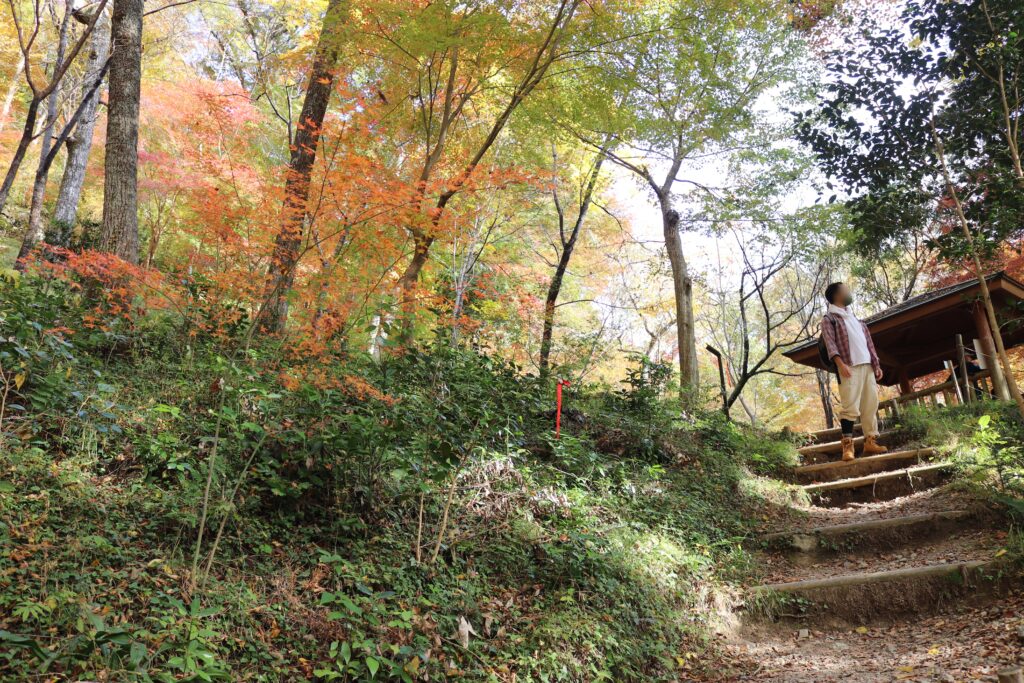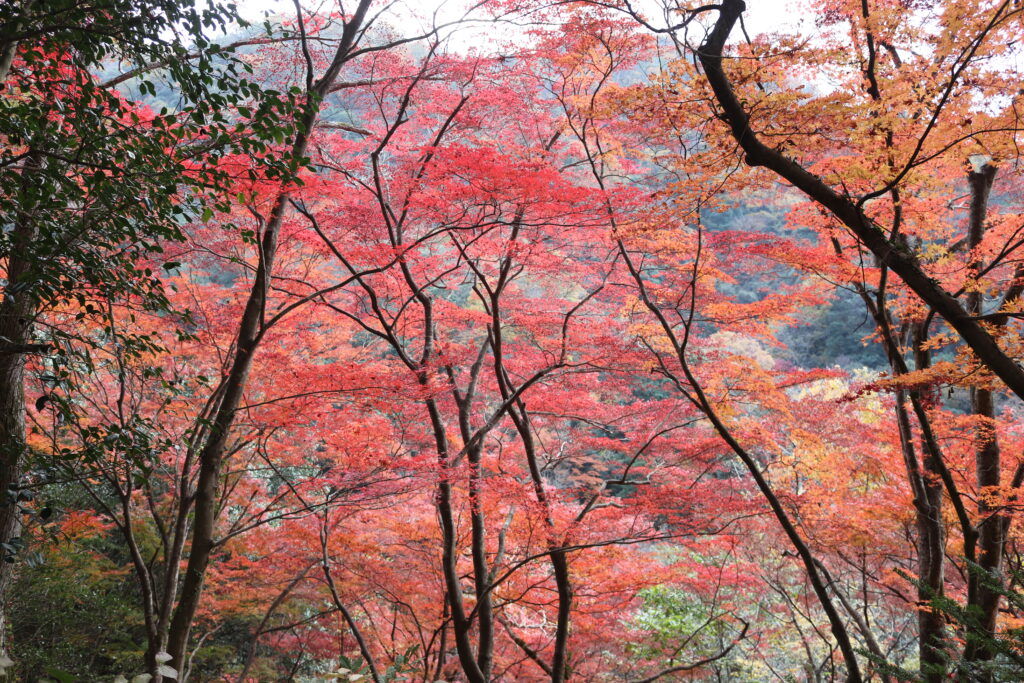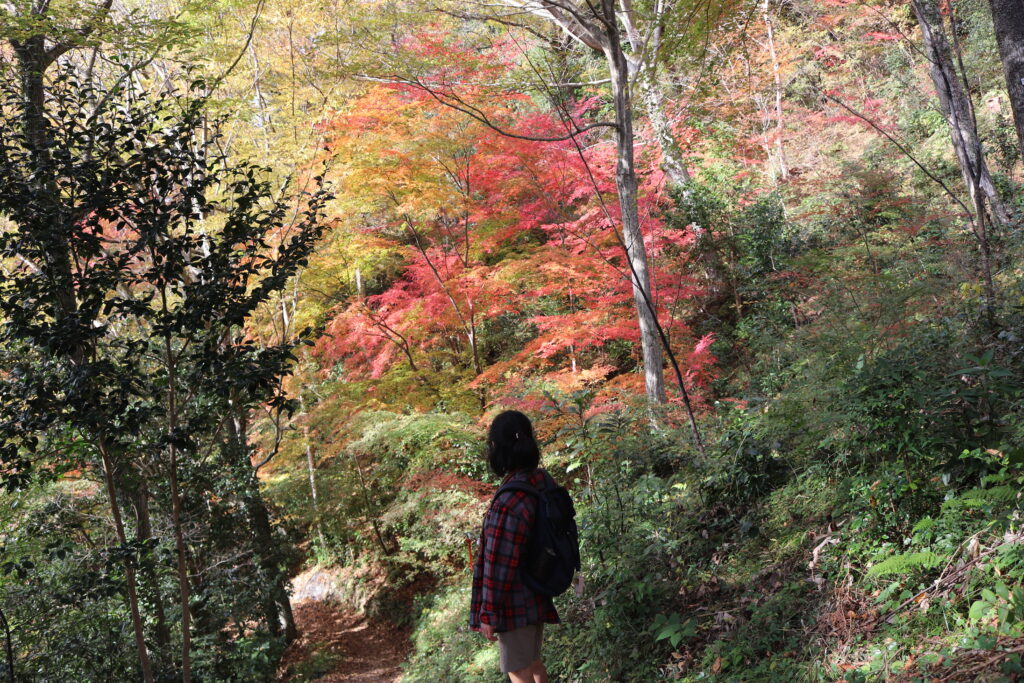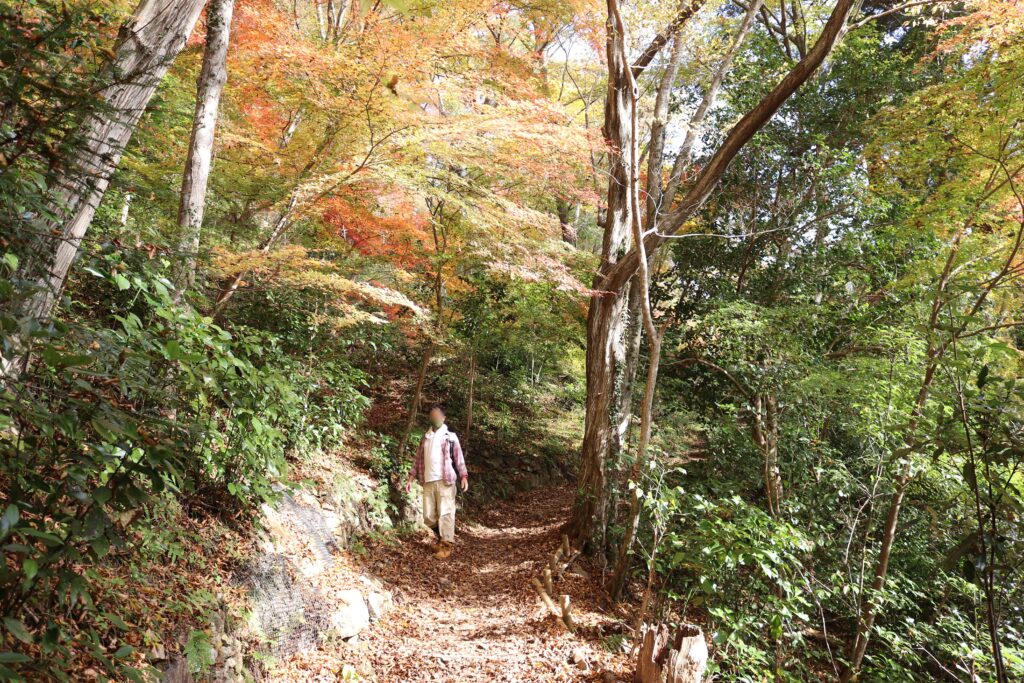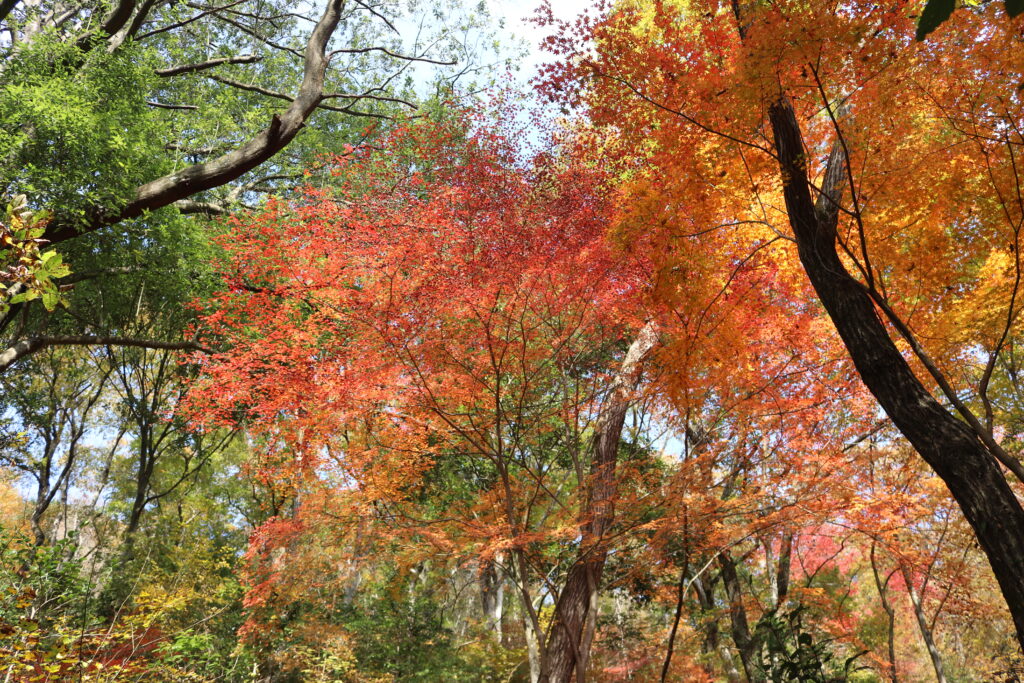 The autumn leaves around the Entrance Square were good too. It was a good access point because you don't need to walk much of the mountain path.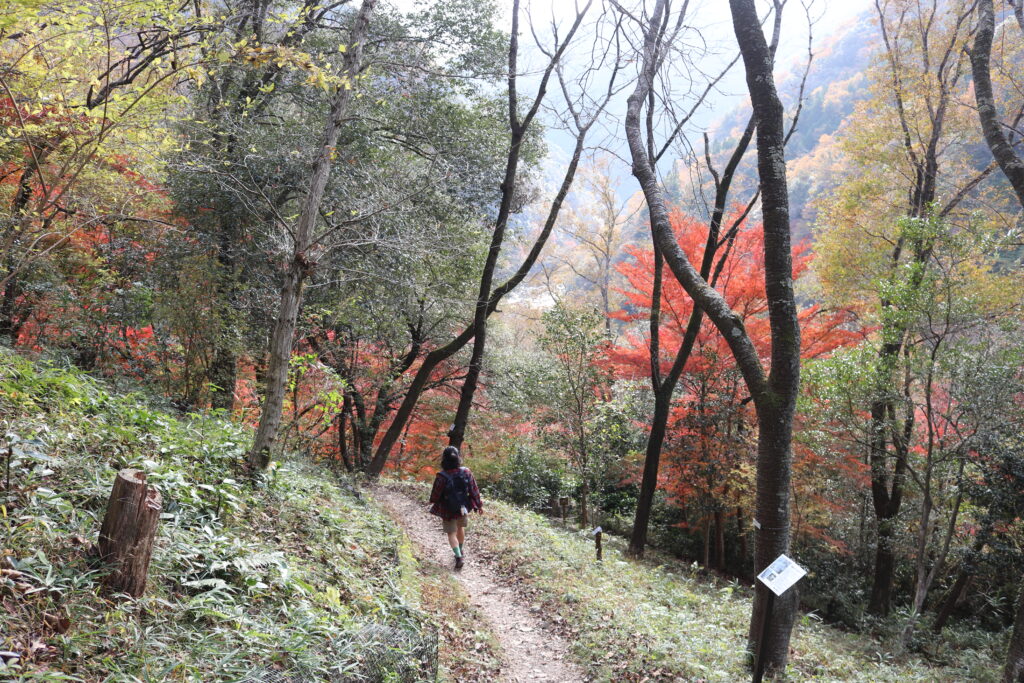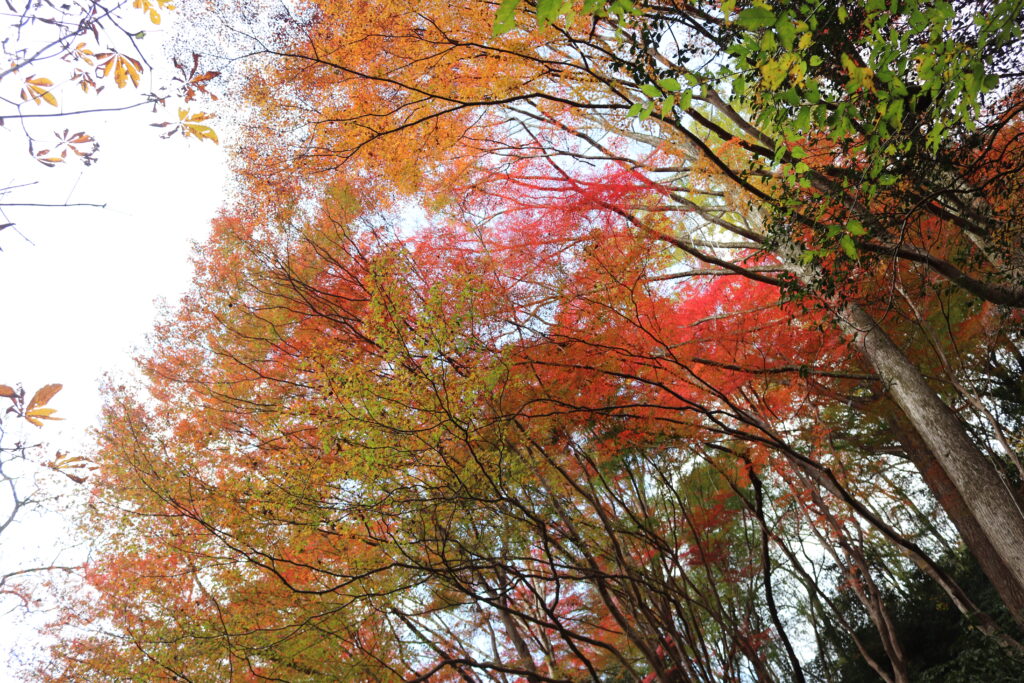 After hiking, we drank beer and ate deep-fried skewers of boar and deer at Hatakuma Shoten, which is located at the entryway to the hiking trail.
11:10 Namase Sta. on the JR Fukuchiyama Line
11:35 Start hiking
14:00 Finish hiking
14:45 Takedao Sta. on the JR Fukuchiyama Line