November 2021: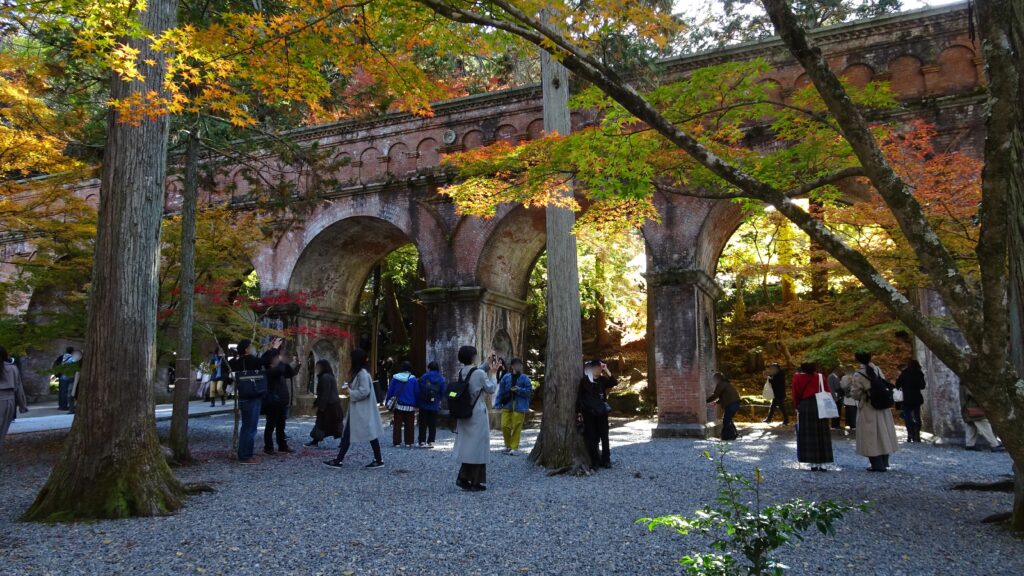 We went around temples in Sakyo-ku to see the autumn leaves. Every temple which we visited was in season, so we were able to enjoy a beautiful autumn viewing of the Kyoto temples.
We got off at Keage Sta. on Tozai Subway Line and went to Nanzen-ji Temple. The Sanmon Gate, which is one of the three biggest gates in Japan, was overwhelming, and its pillars and beams were superbly made. The autumn leaves in front of and behind Sanmon Gate were beautiful, and the paid viewing from the top of Sanmon Gate, which we didn't do, looked so fantastic.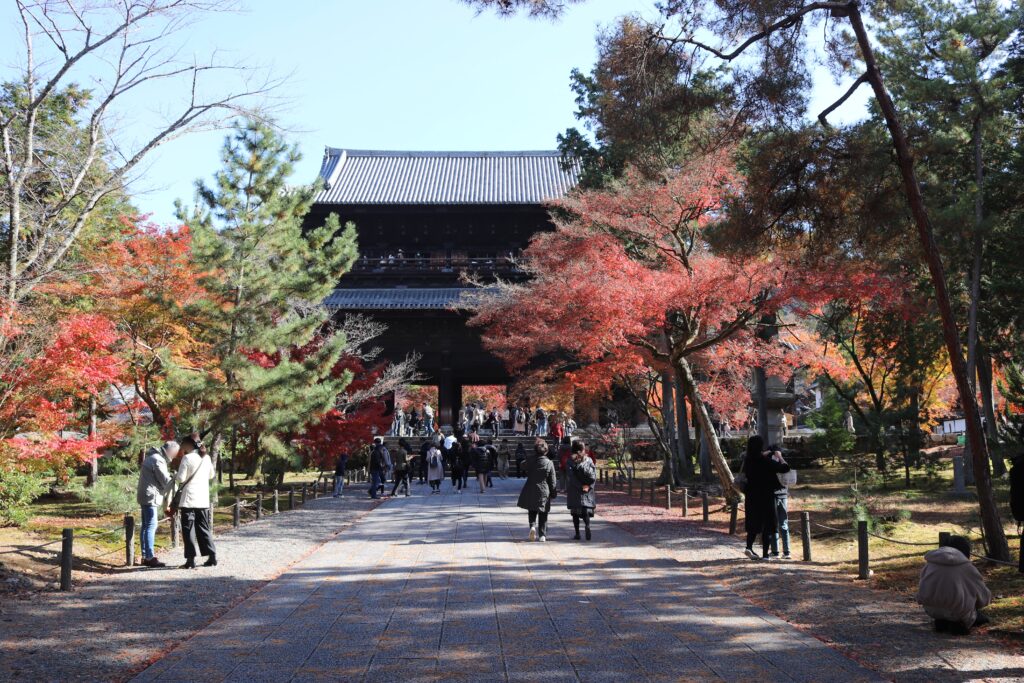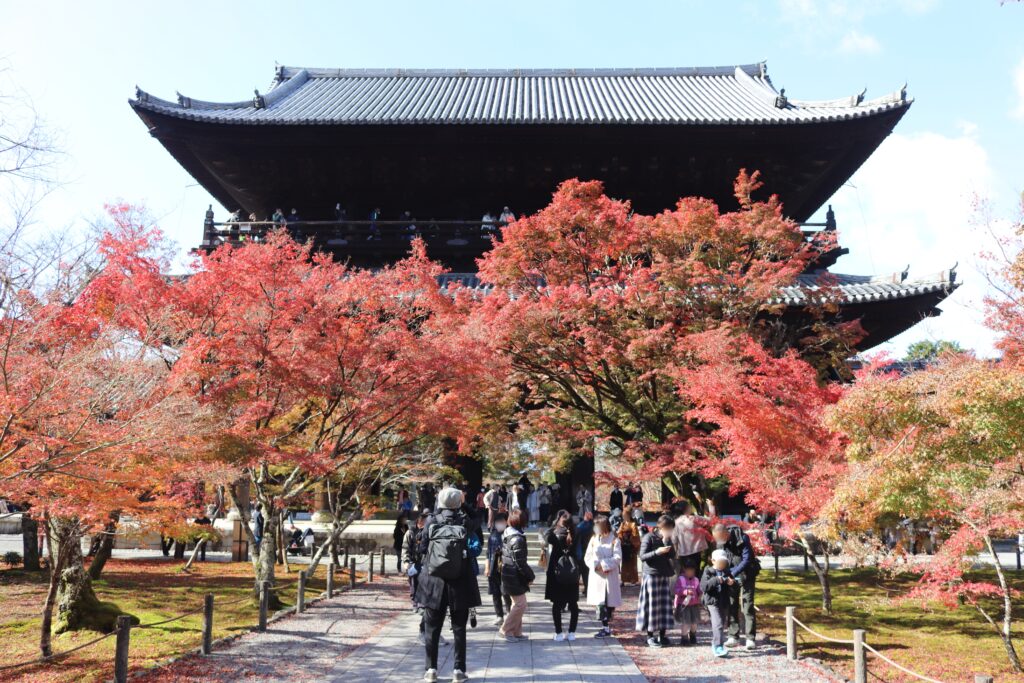 Suirokaku (aqueduct) is one of the highlights in Nanzen-ji Temple, and it was crowded because it is a free autumn leaves spot and a popular photo spot for people wearing Japanese kimonos.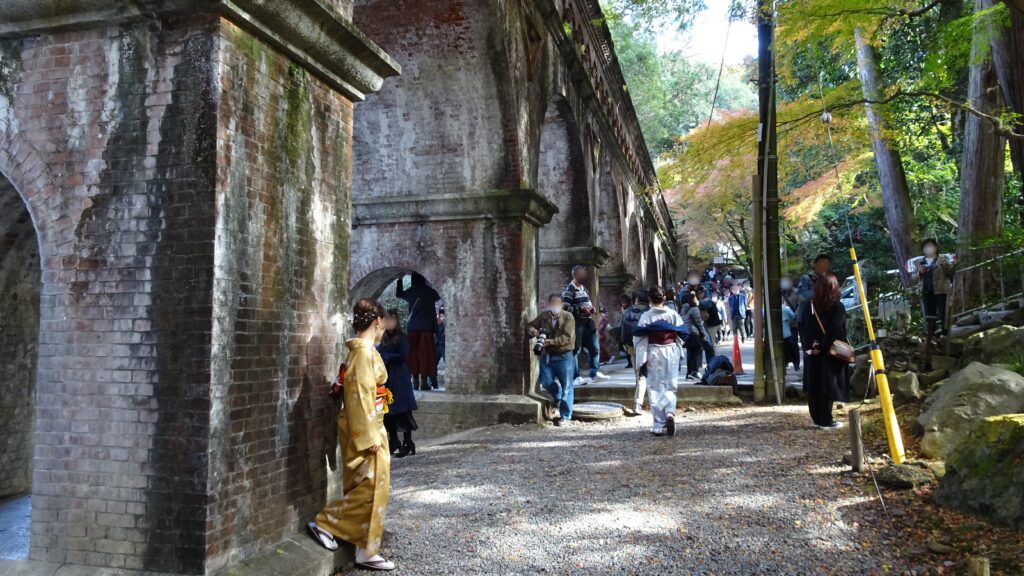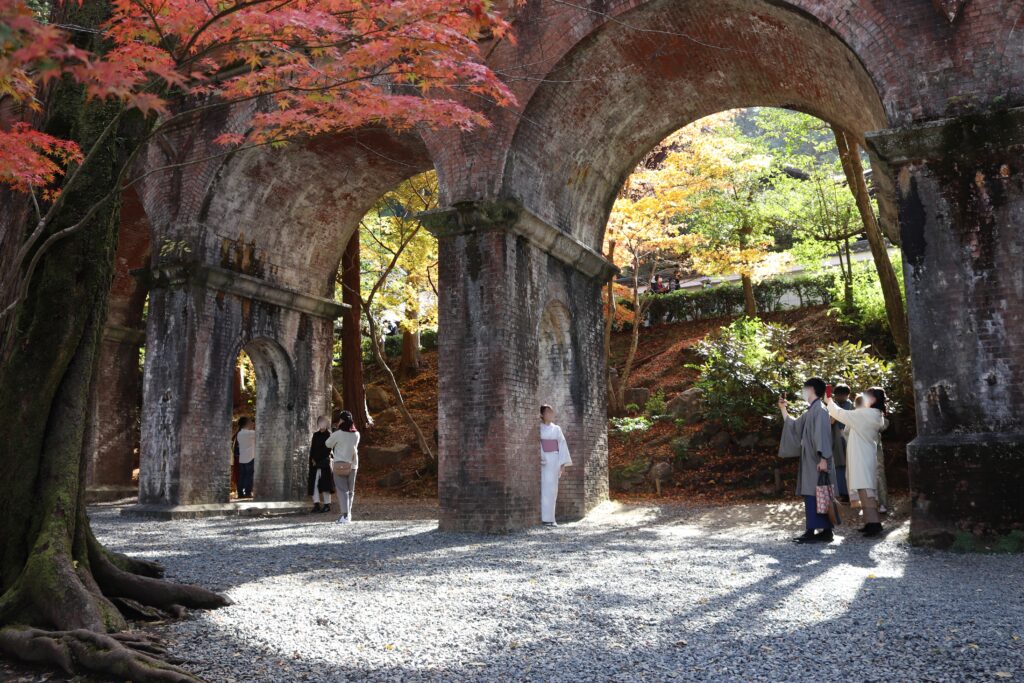 After that, we went to Nanzen-in. It was a garden with a pond, and we walked around it. We were able to enjoy the autumn leaves reflected on the pond, and the scenery too, which was different from different angles.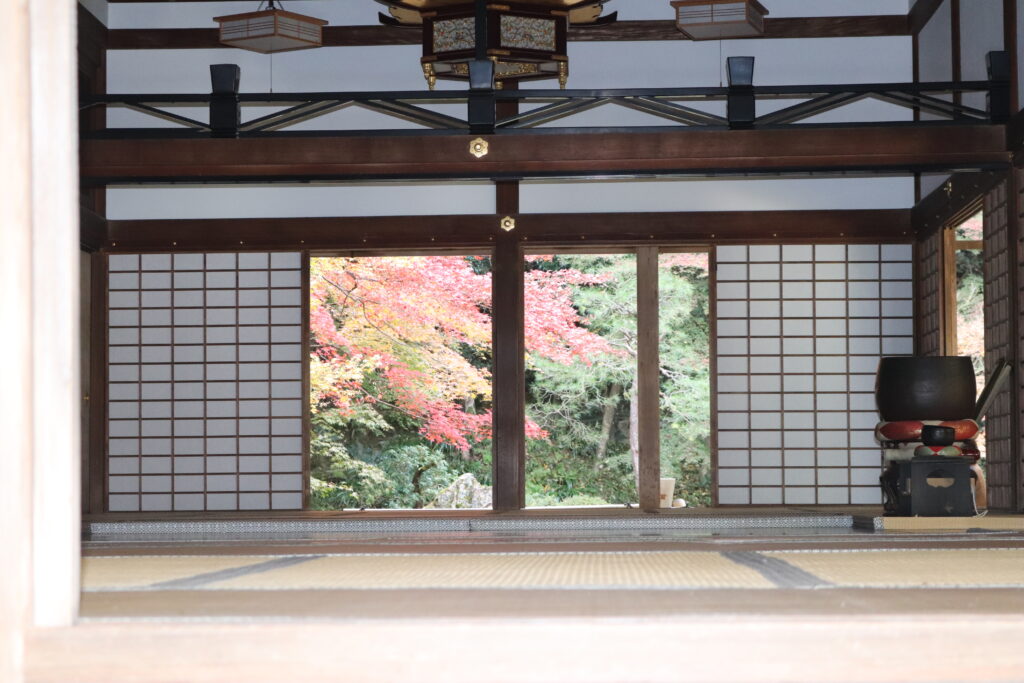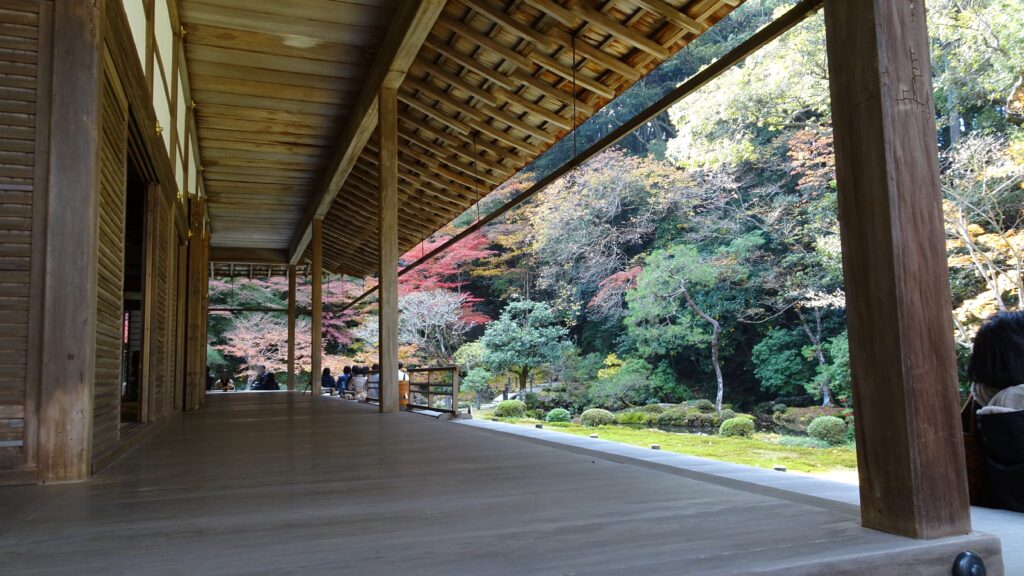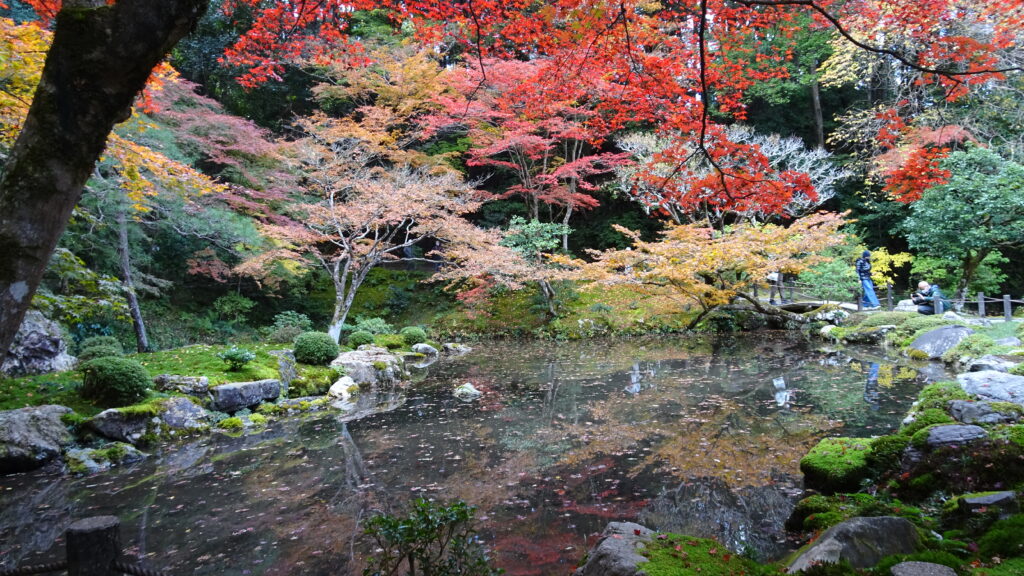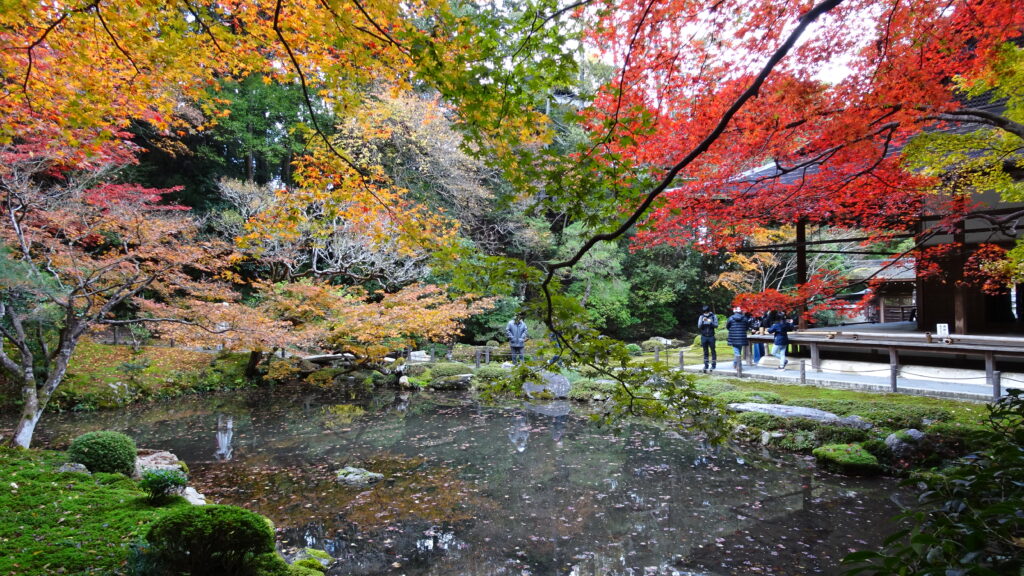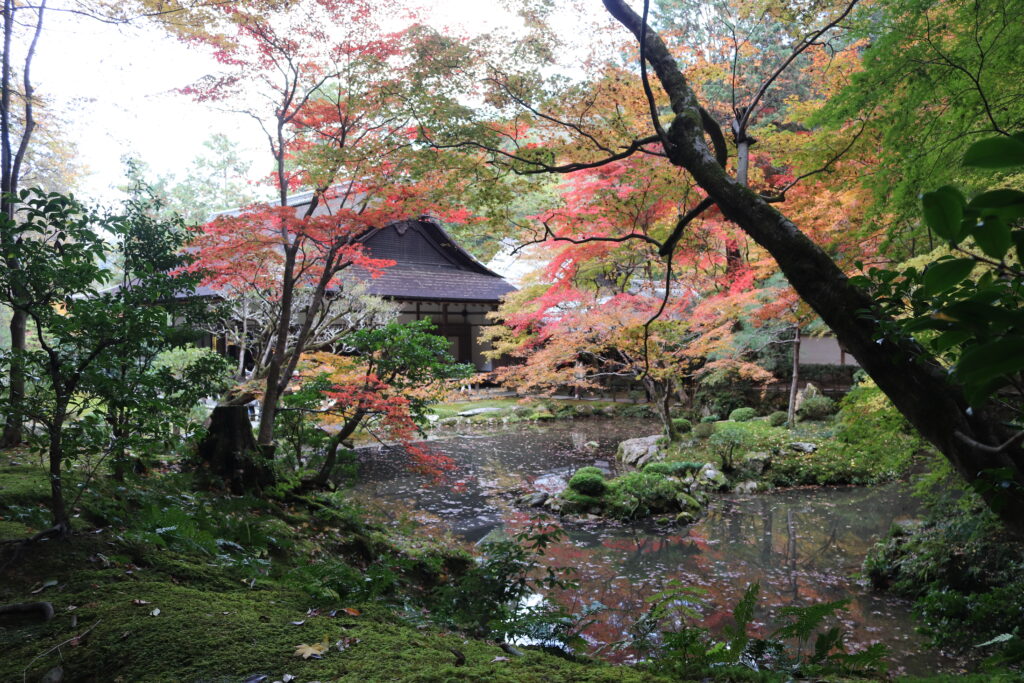 Next, we went to Eikan-do Temple. The admission fee was higher than usual this season, but this temple is well-known for "Autumn leaves Eikan-do", so there were a lot of visitors. First, we took our shoes off and entered Shaka-do Hall, and then walked around some halls to see the gardens and the treasures. Every treasure was labeled no photography.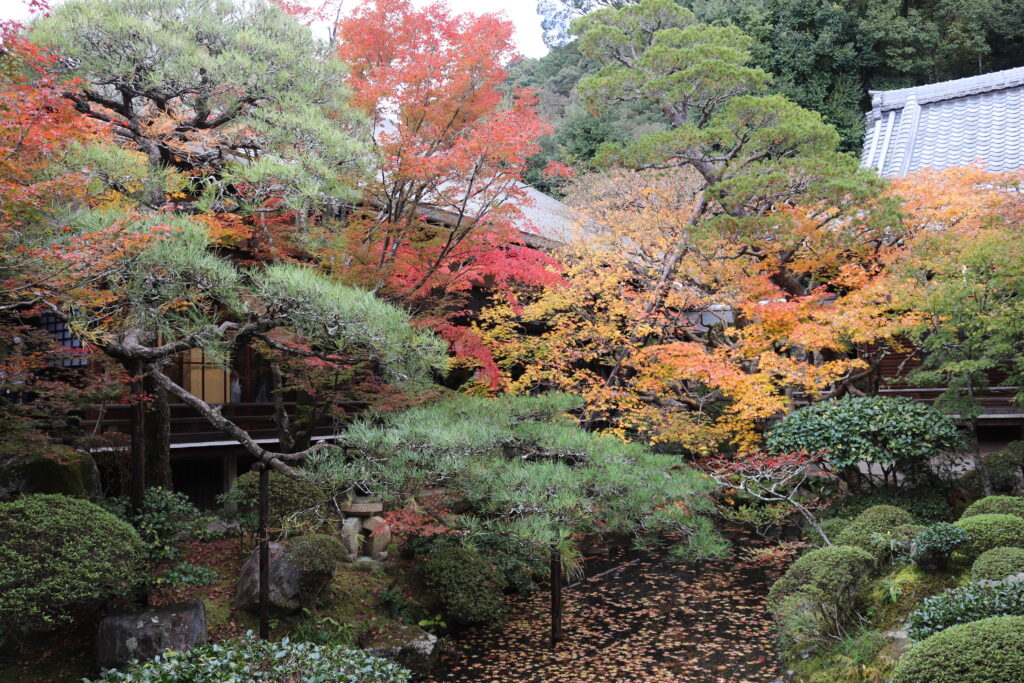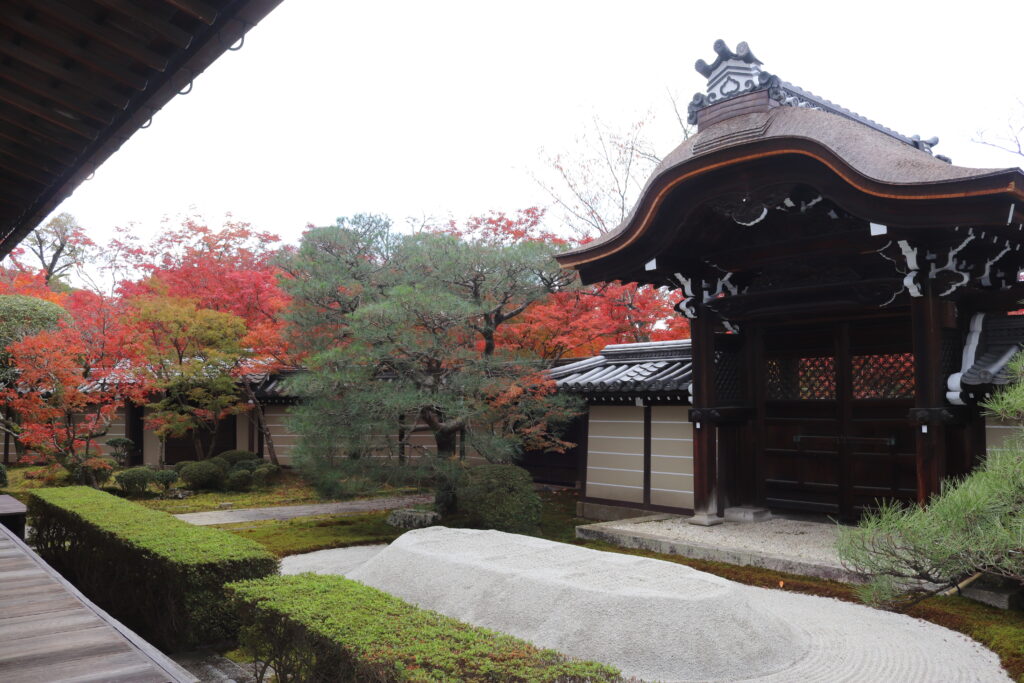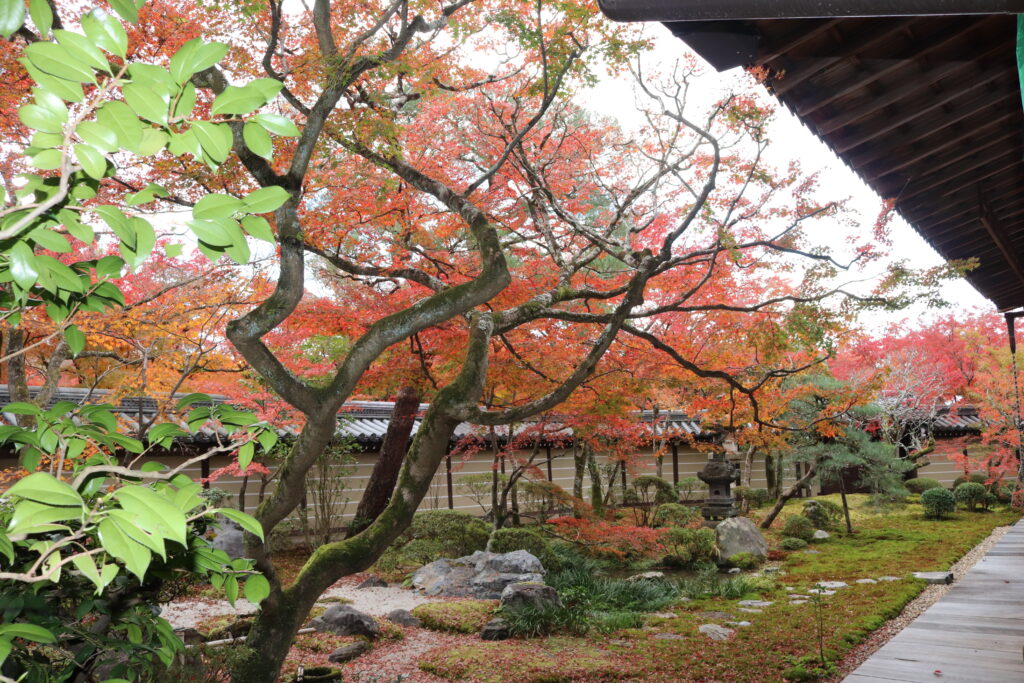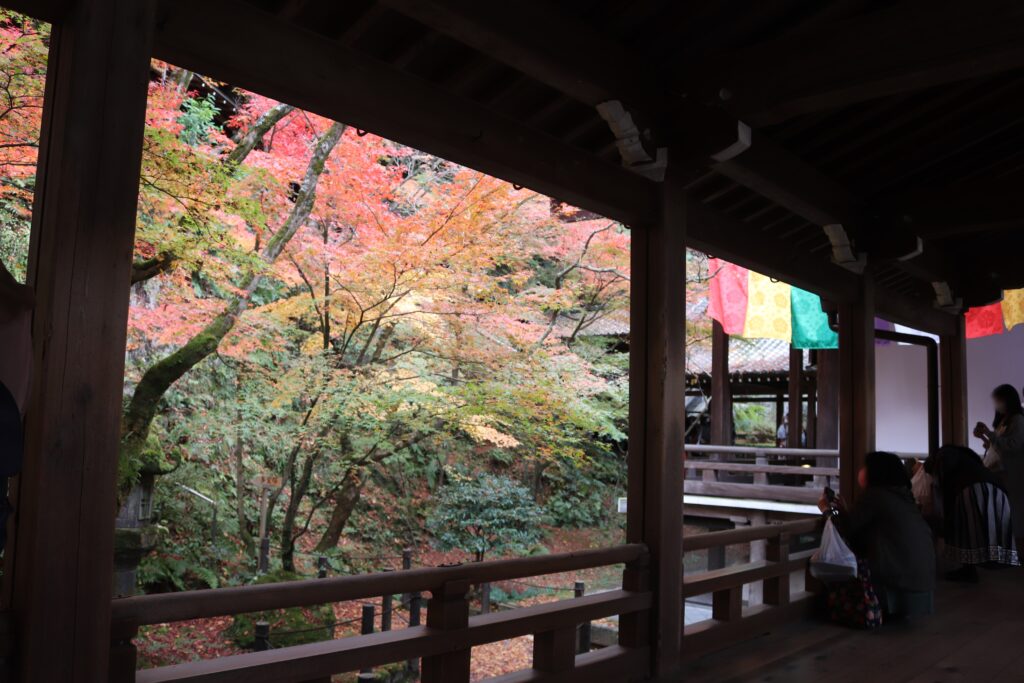 After leaving the halls, we strolled around the grounds. The colorful autumn leaves were overlapping.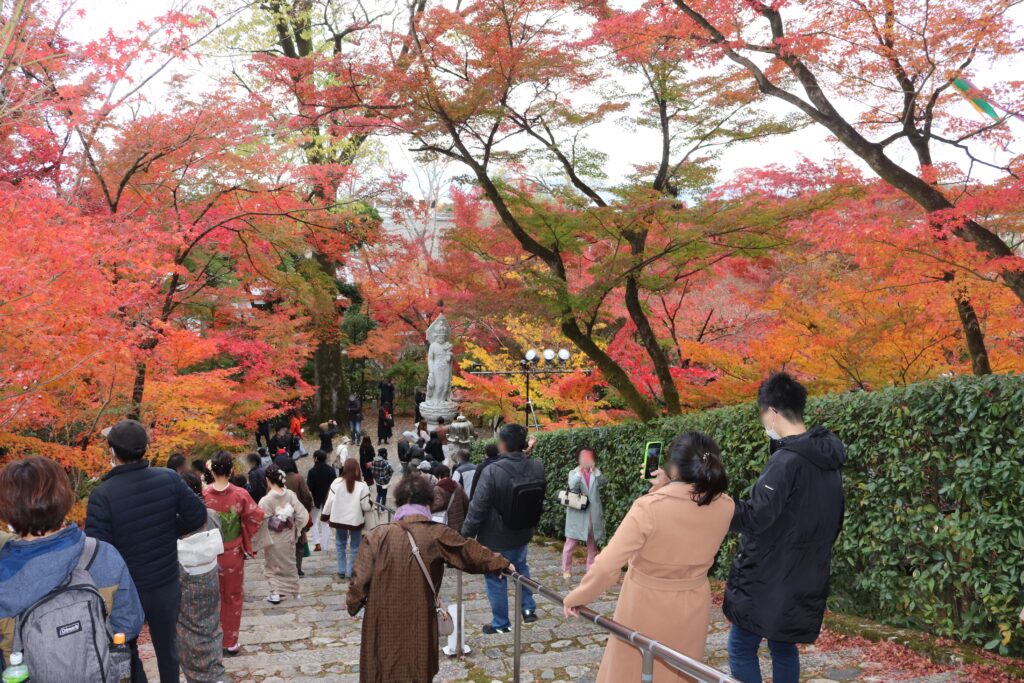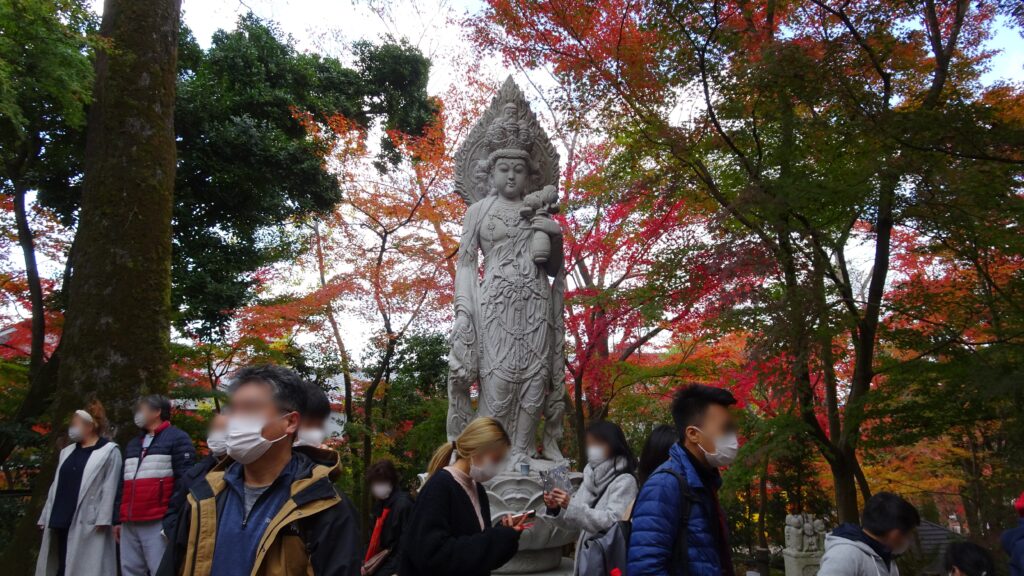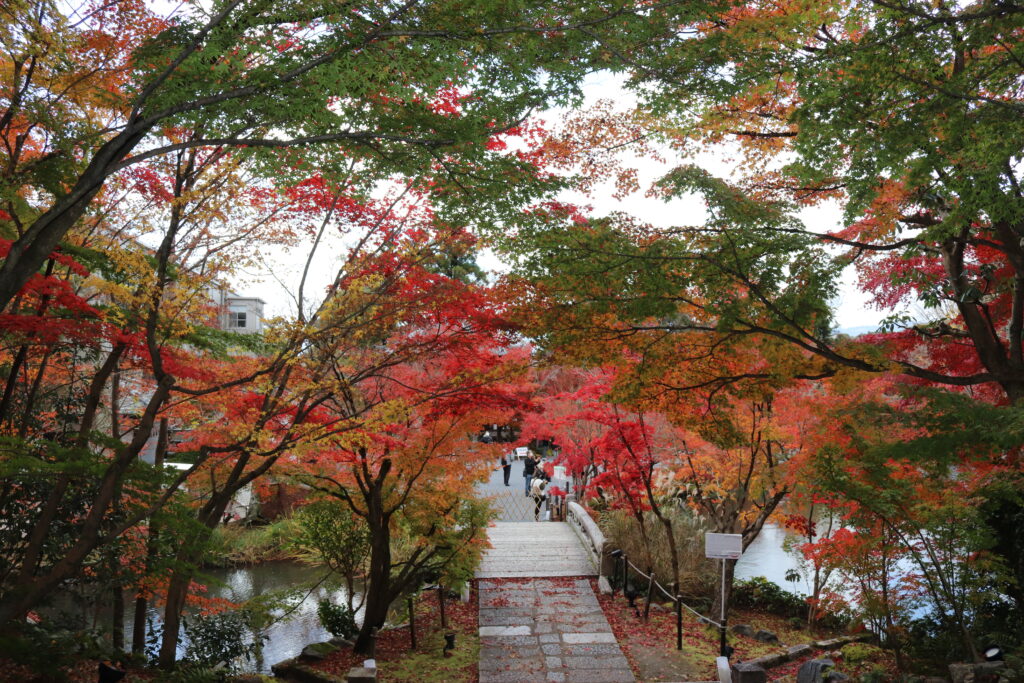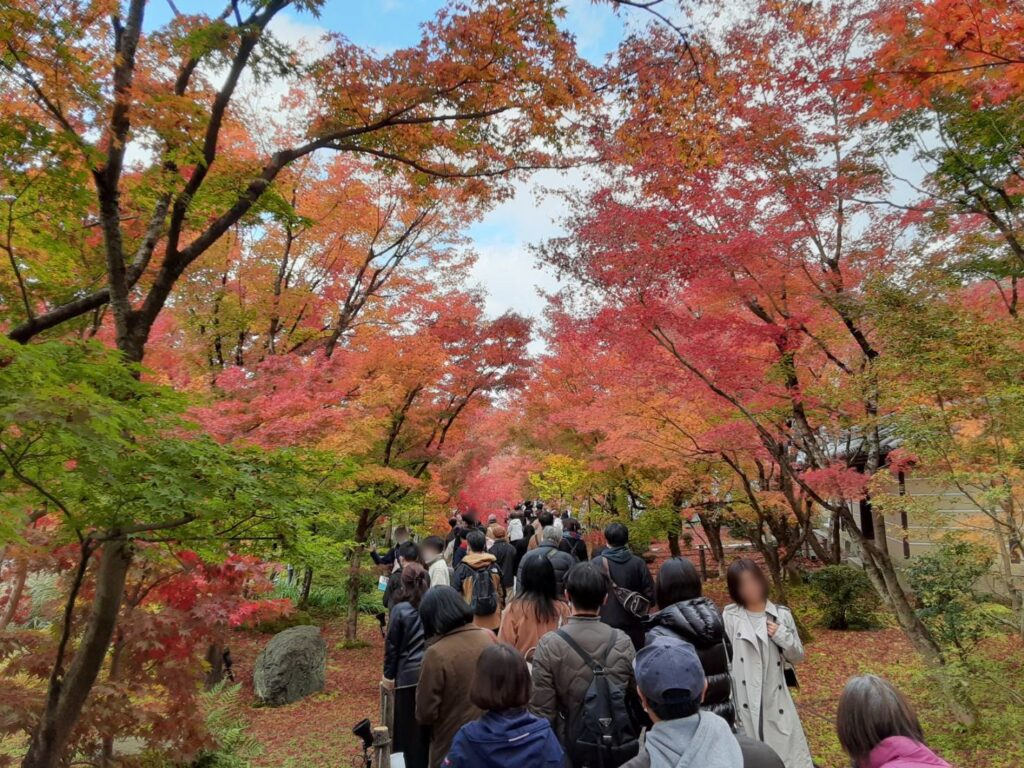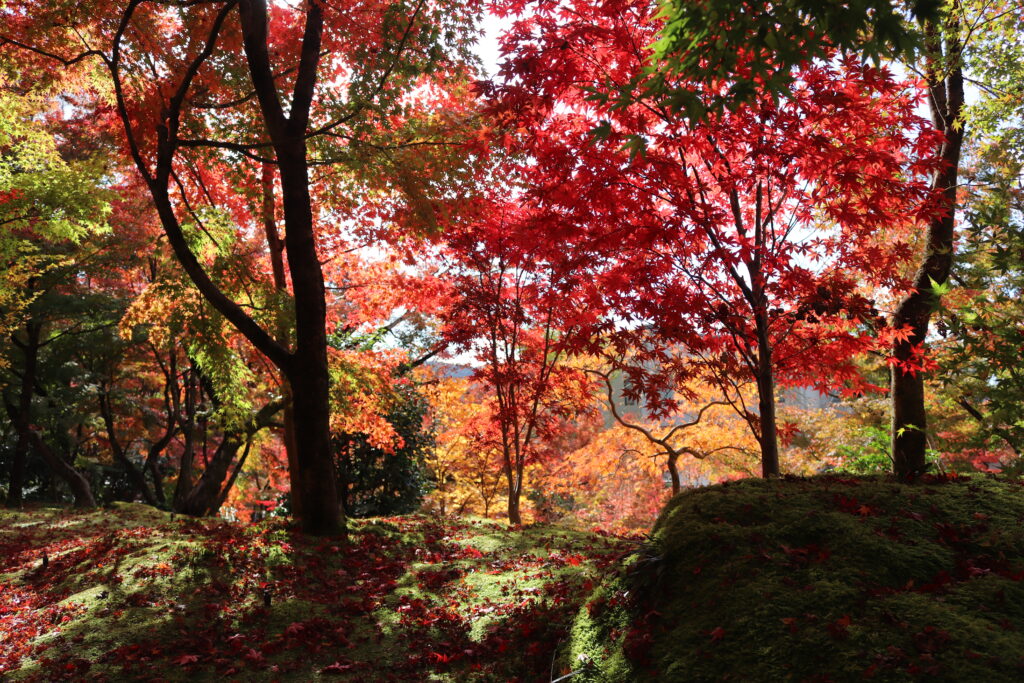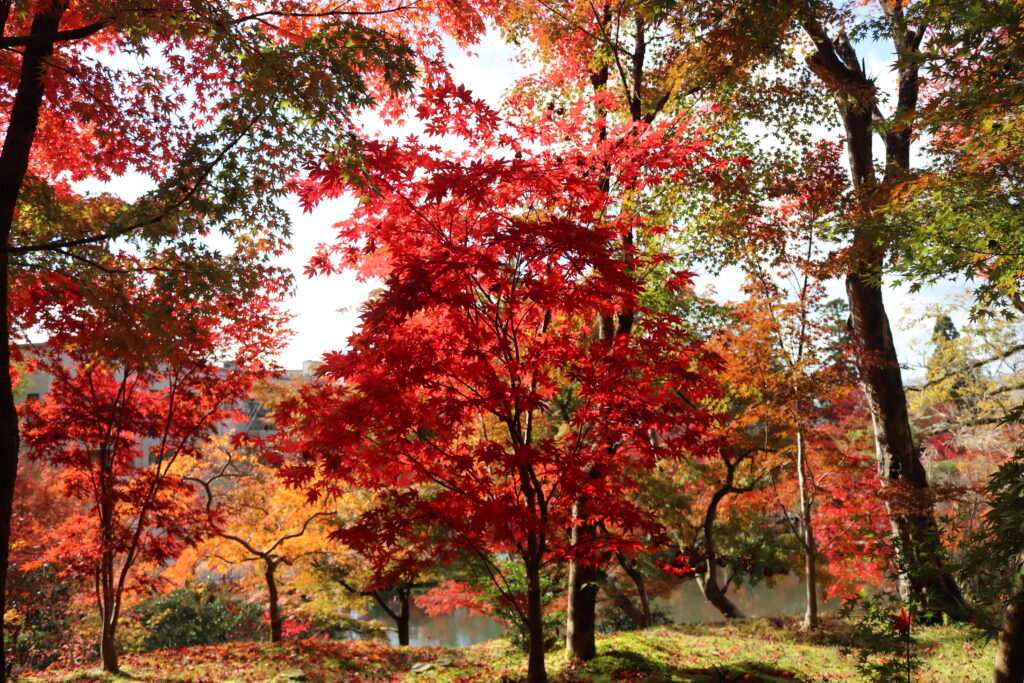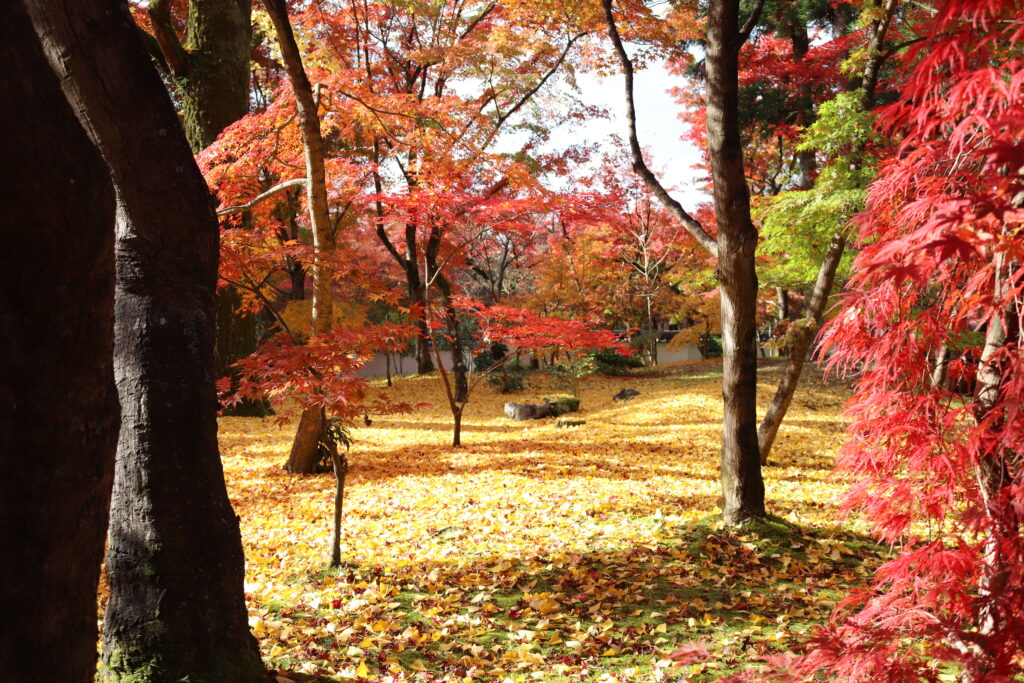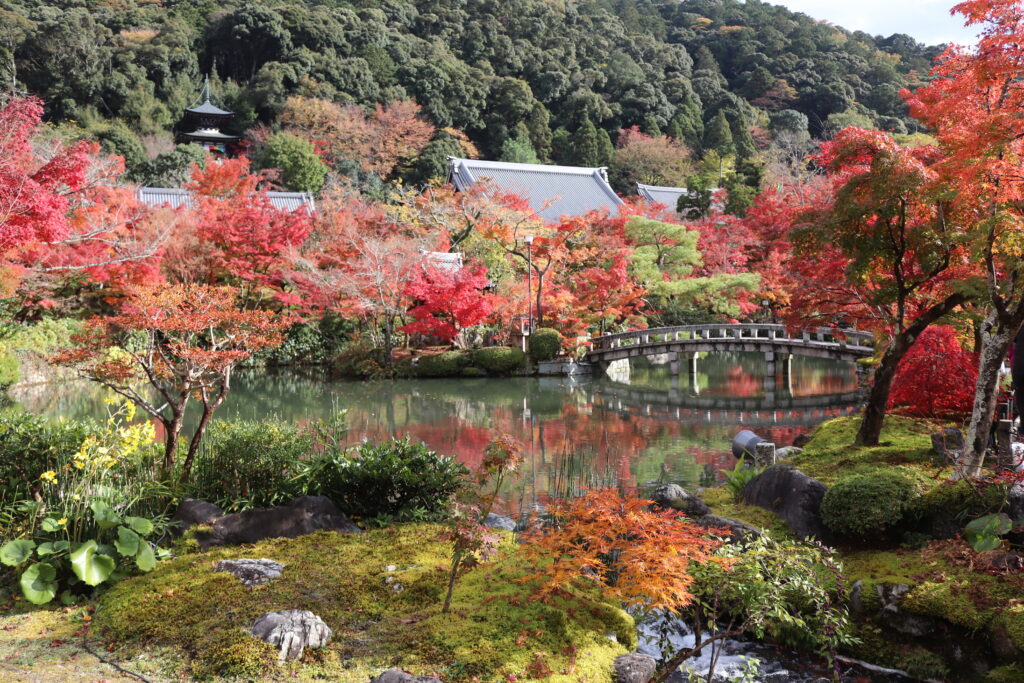 After that, we went around restaurants, but every restaurant was crowded, so we gave up and went to Honen-in Temple and Anraku-ji Temple via Tetsugaku-no-Michi (Philosopher's Path).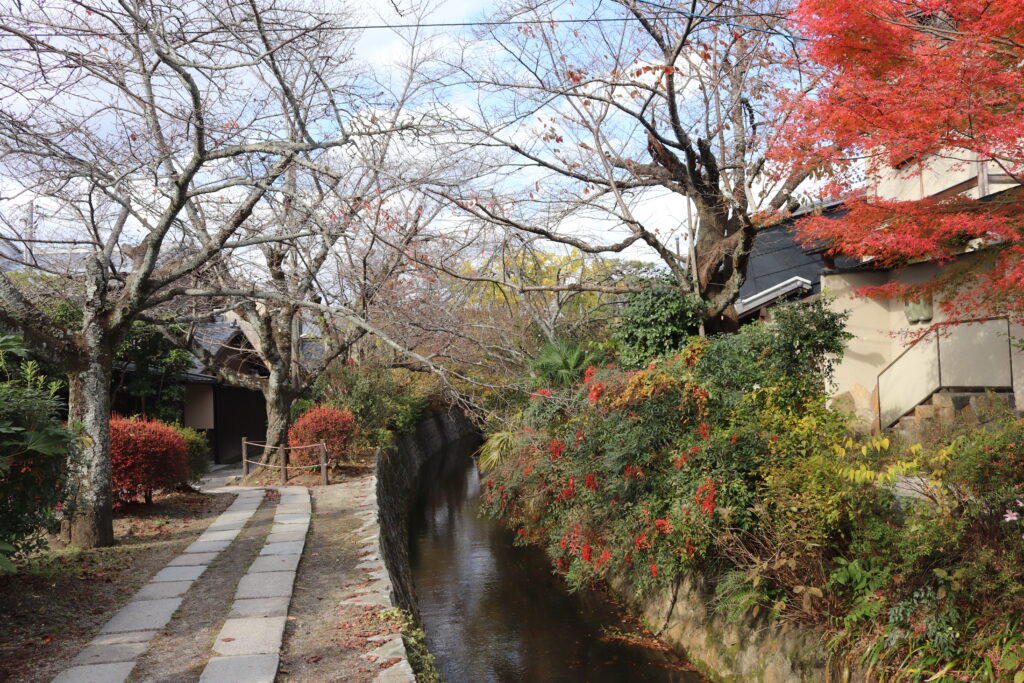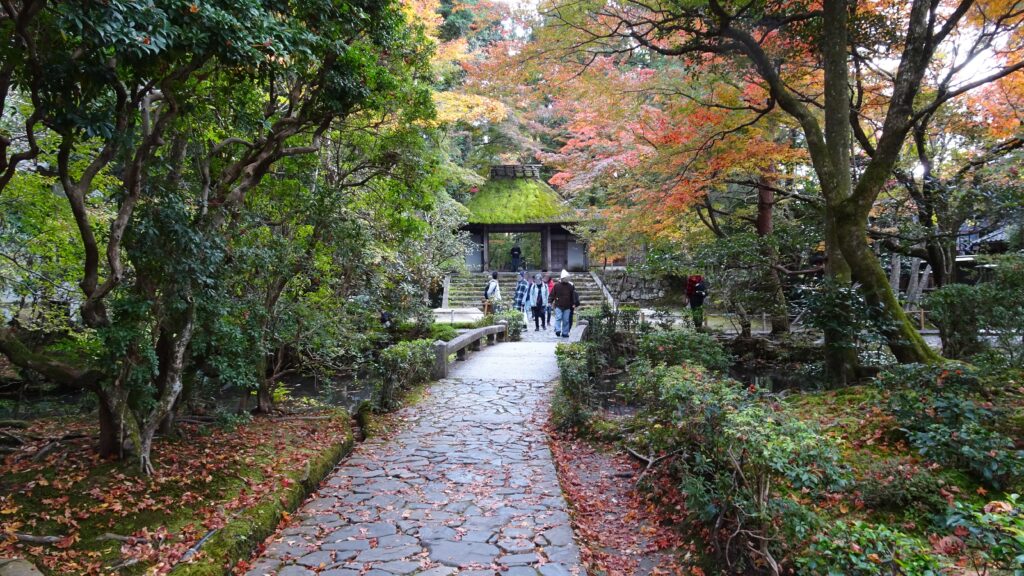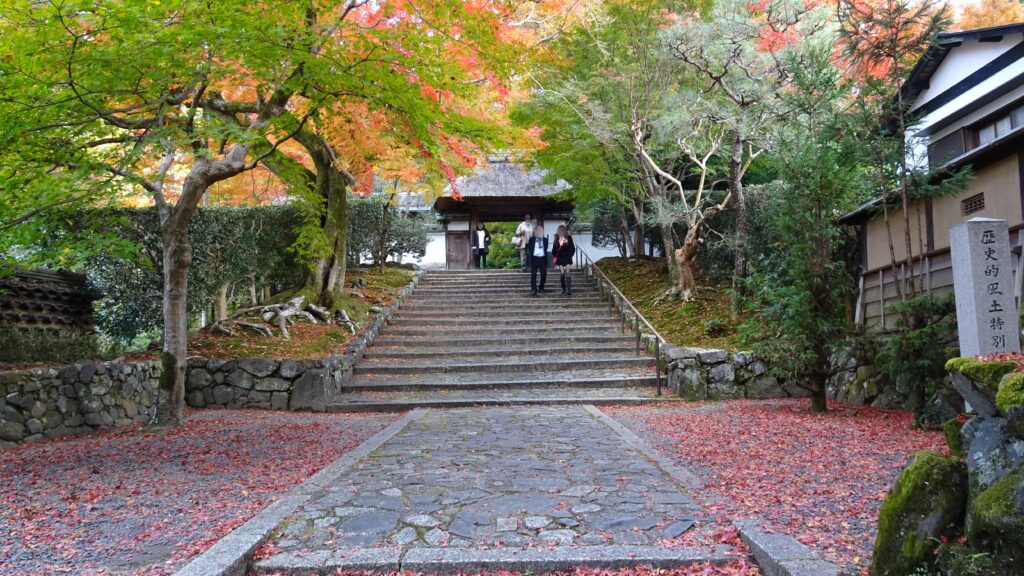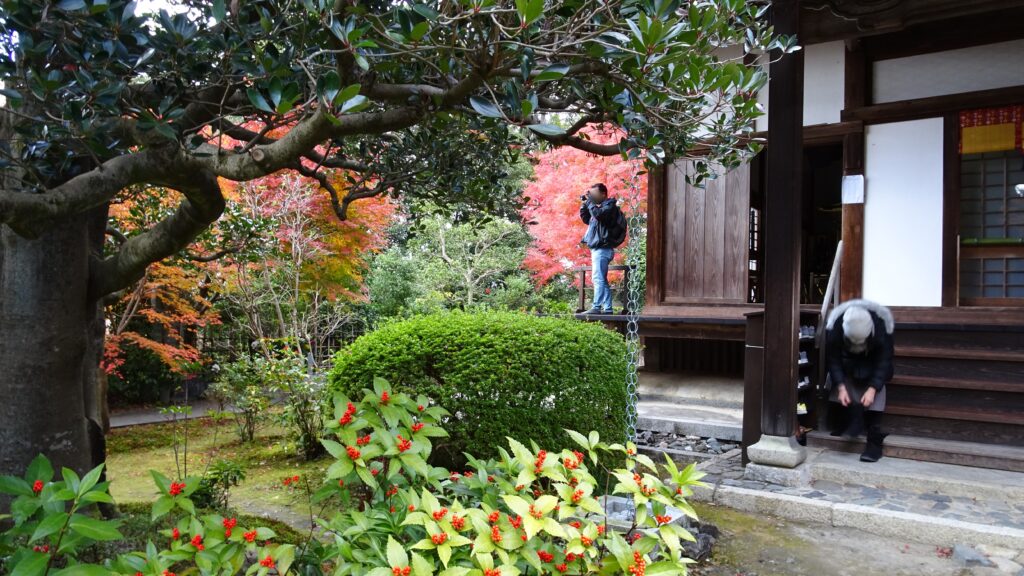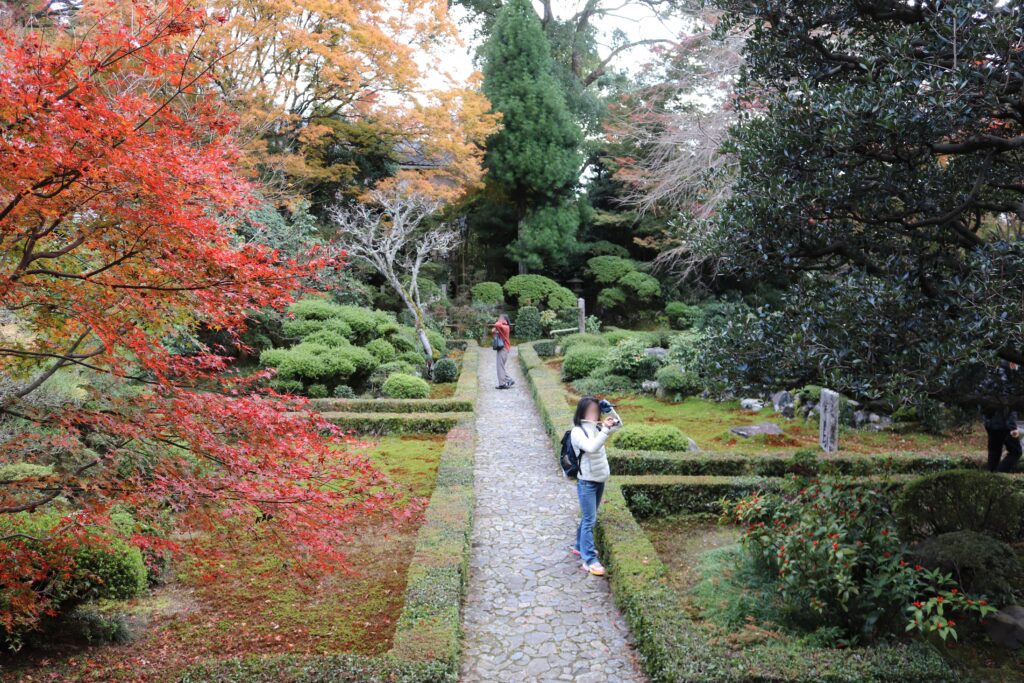 11:15 Keage Sta. on Tozai Subway Line
11:30 Nanzen-ji Temple (free for the grounds), Nanzen-in (admission fee 400 yen/adult)
12:30 Eikan-do Temple (admission fee 1,000 yen/adult)
13:45 Tetsugaku-no-Mich
14:00 Honen-in Temple
14:20 Anraku-ji Temple