November 2020 :
We went hiking to sightseeing spots in Osaka, Minoh Falls in Minoh Park and Katsuo-ji Temple. The path of Minoh Park is well maintained, so the elderly can also enjoy the scenery along the Minoh River. Katsuo-ji Temple is not convenient to go to, so you have to ride the buses, which only run a few times a day, take taxis, or walk for about an hour from Minoh Falls. However, this temple had wonderful autumn colors and energy. 
 Map of Minoh Visitor Center → https://minohkankou.net/pdf/pdf2.pdf
We walked on the moderate slope along the river from Minoh Sta. on the Hankyu Railway to Minoh Falls. For the first part of the walk, the autumn colors had passed, but the scenery became more colorful as we continued.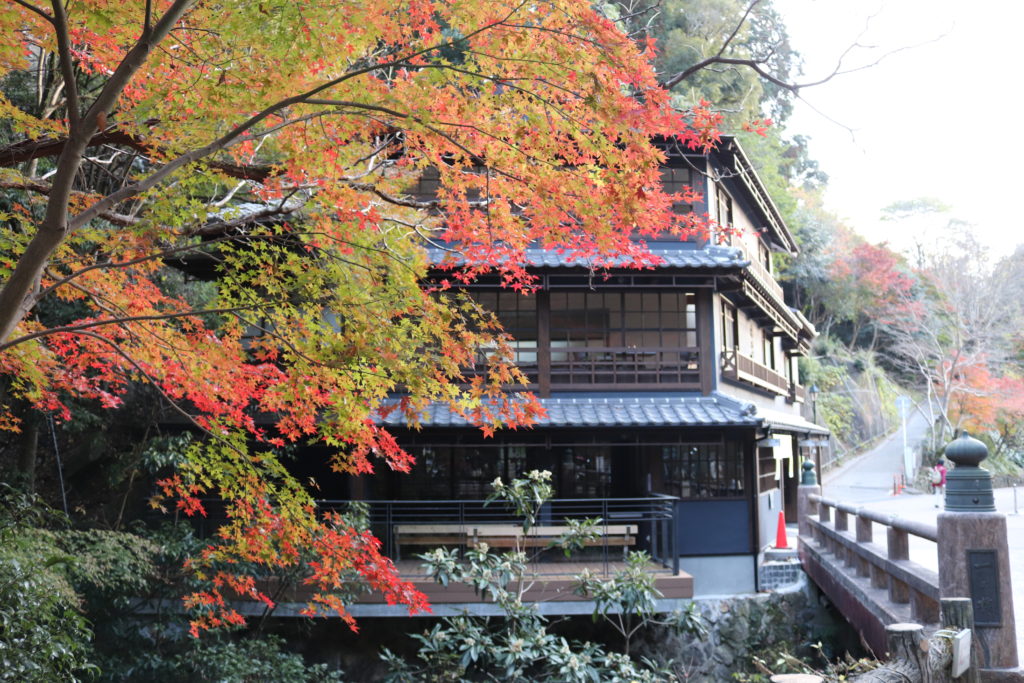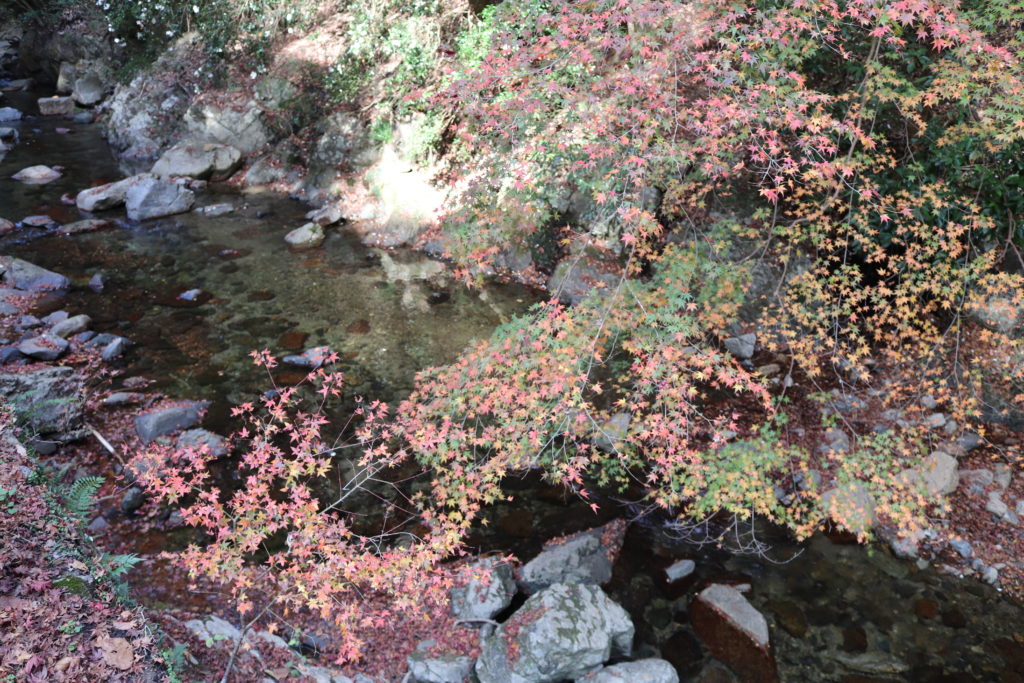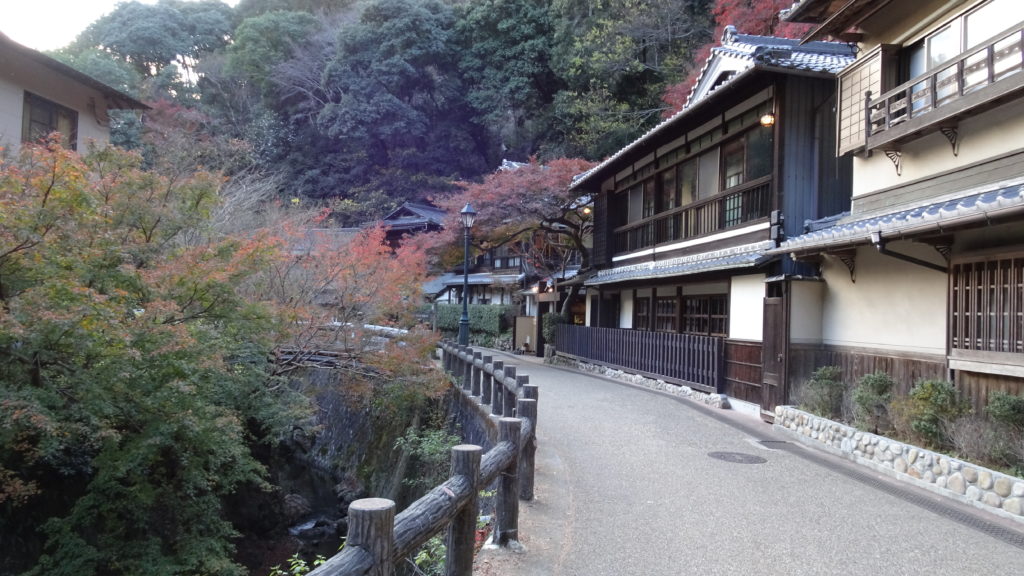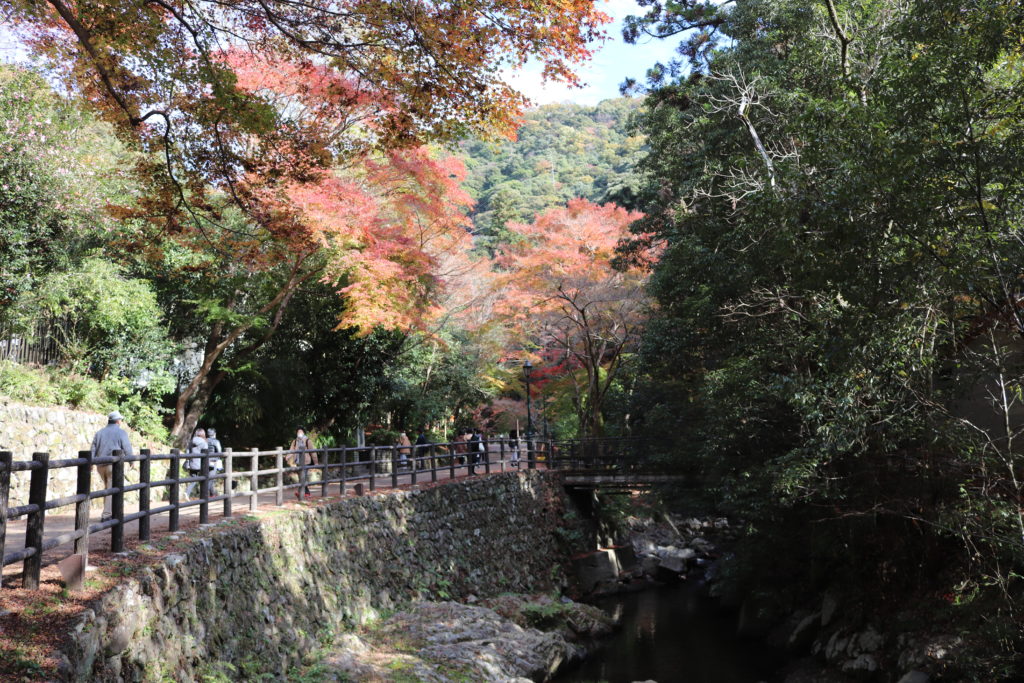 After walking for about an hour, we arrived at Minoh Falls.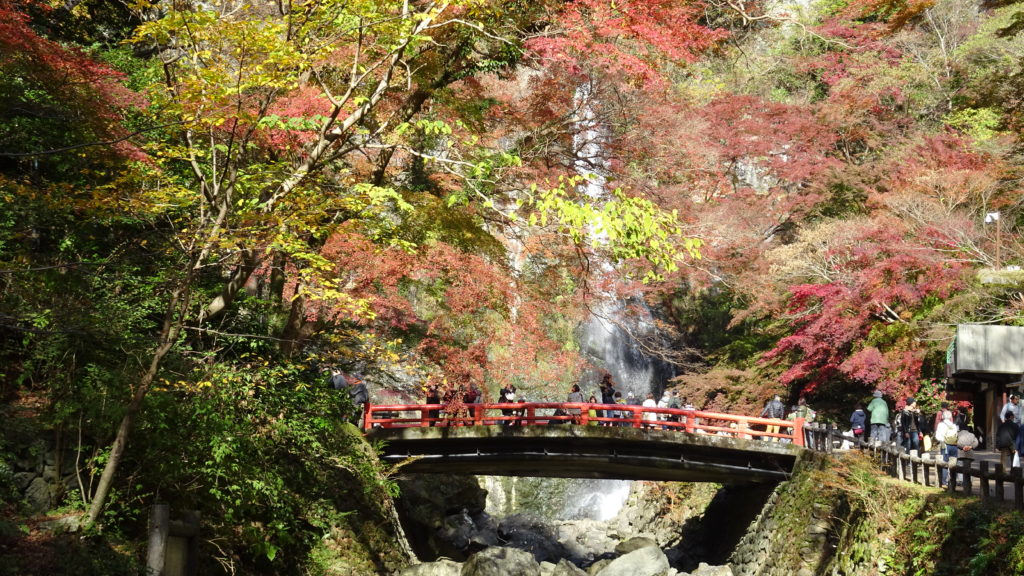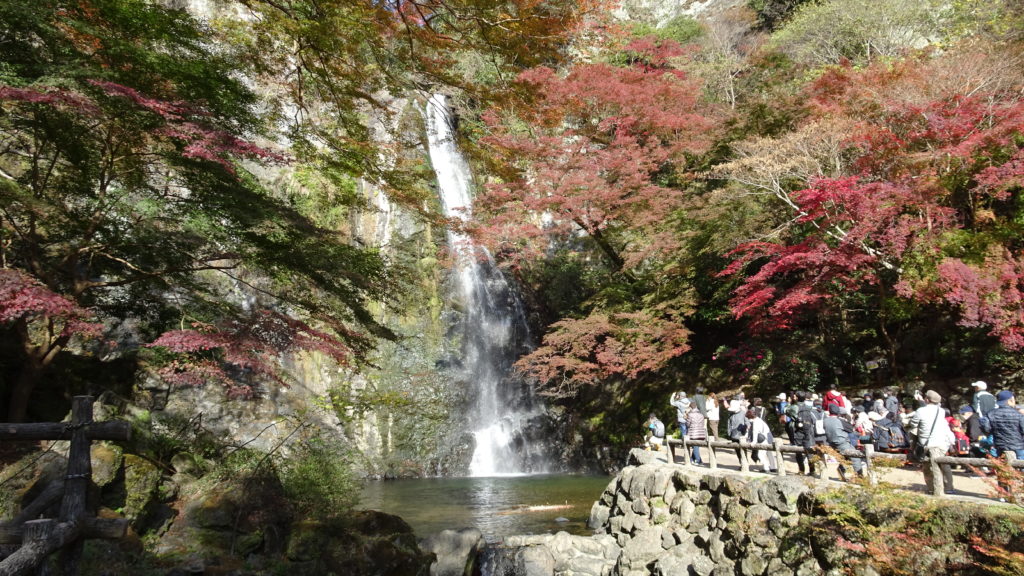 We walked on the side path of Minoh Driveway from Minoh Falls to Katsuo-ji Temple. We had to watch for cars because the path was narrow. It was the riverside path, so we were able to enjoy the river scenery and the autumn colors.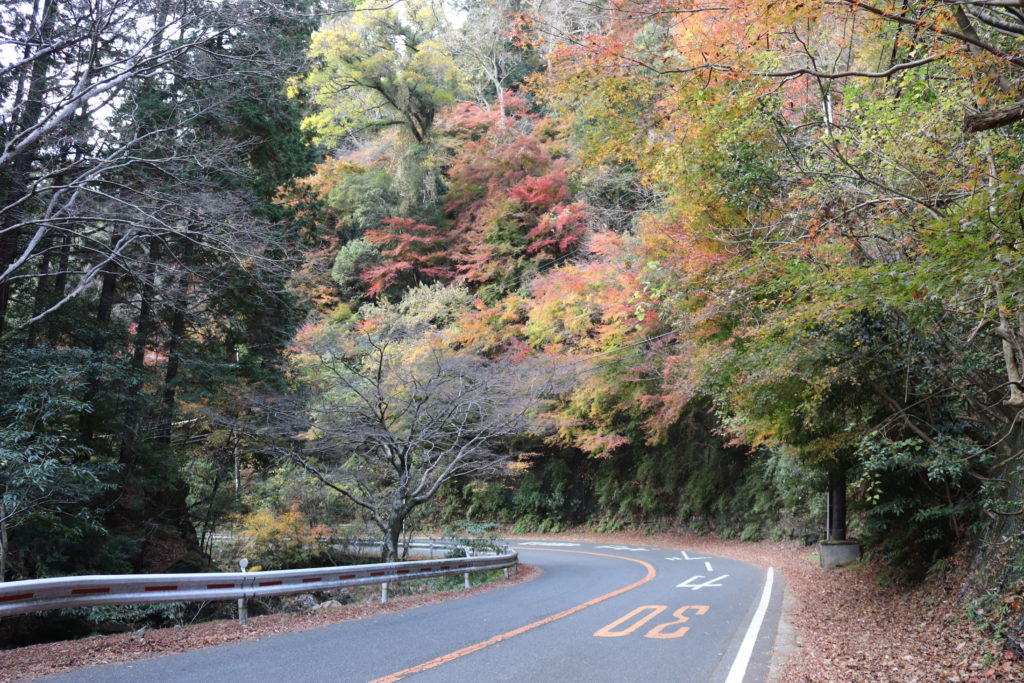 We reached Katsuo-ji Temple after about an hour.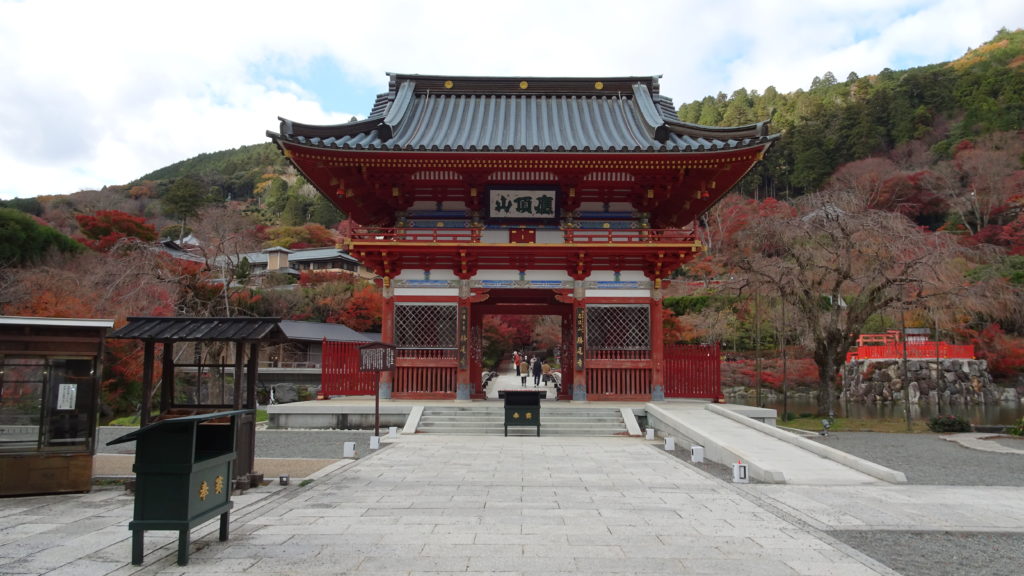 This temple is worshipped as a "winning" temple, visited by those who wish or desire to achieve something, and the daruma fortune dolls, which are used as guides to these achievements, were here and there in the ground. The monks' strong prayers echoed throughout the temple, so we felt energy everywhere.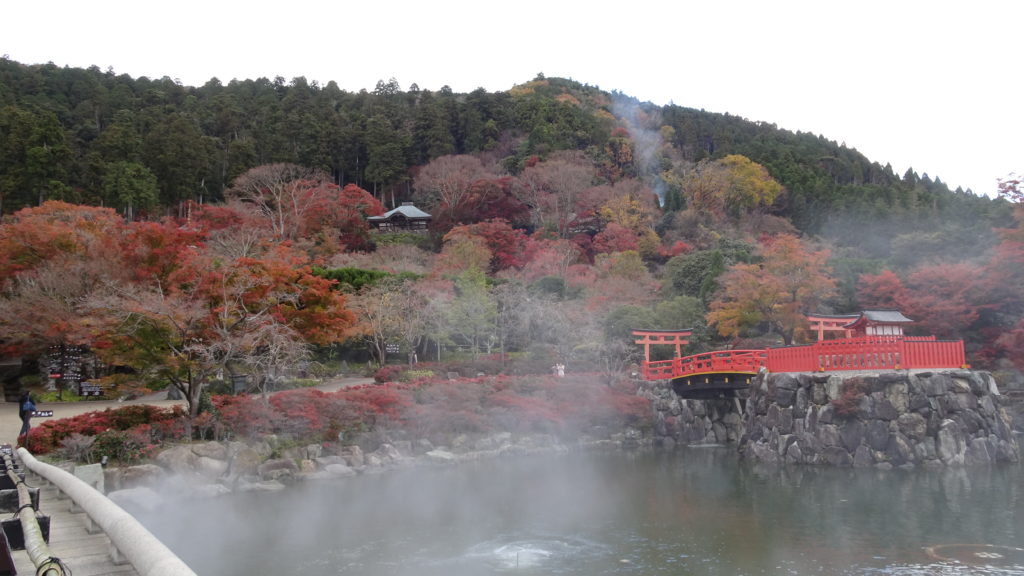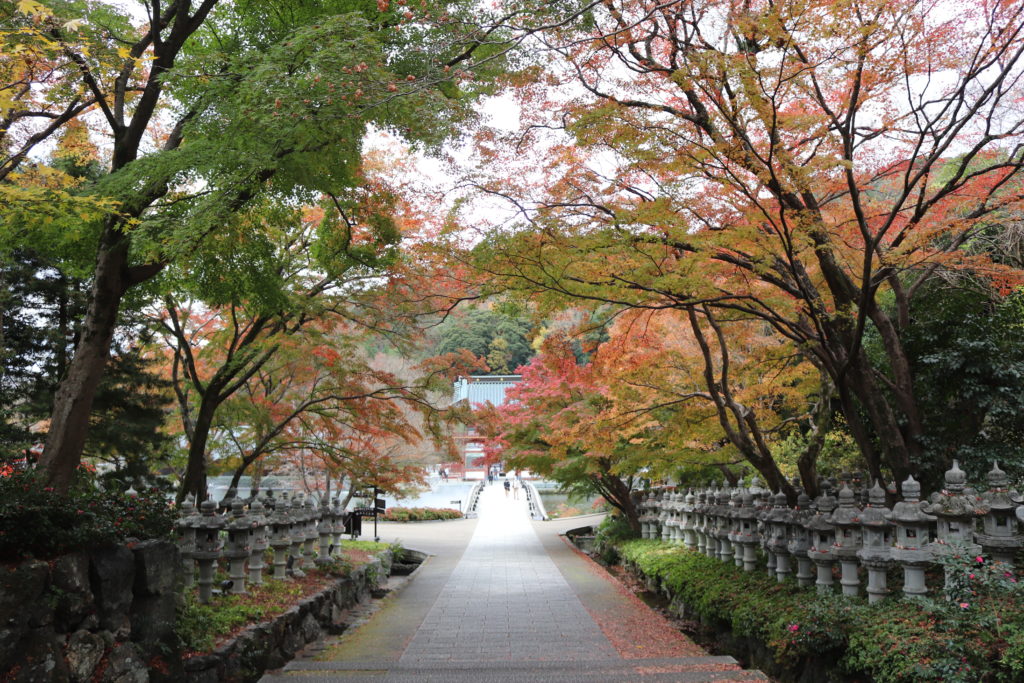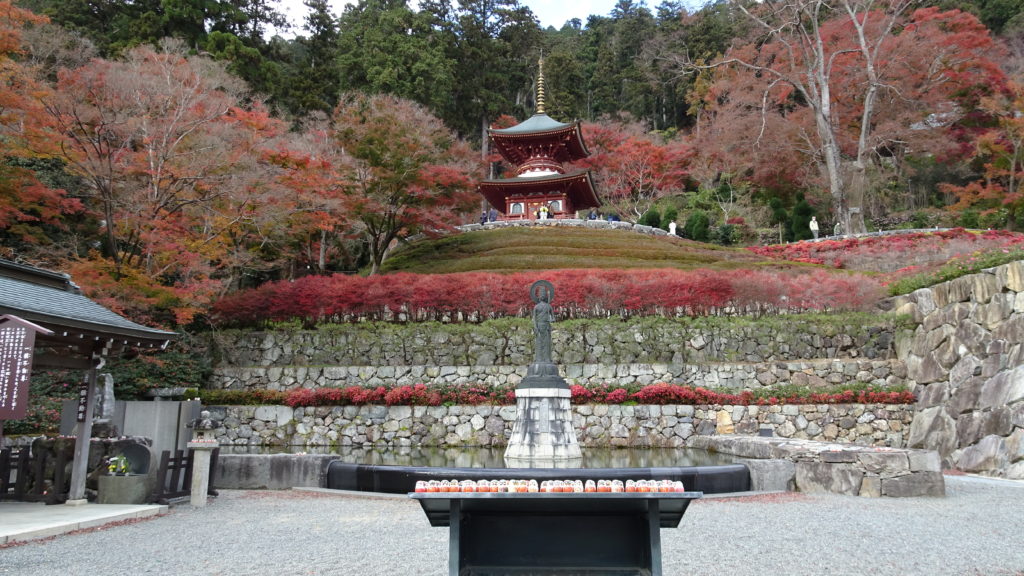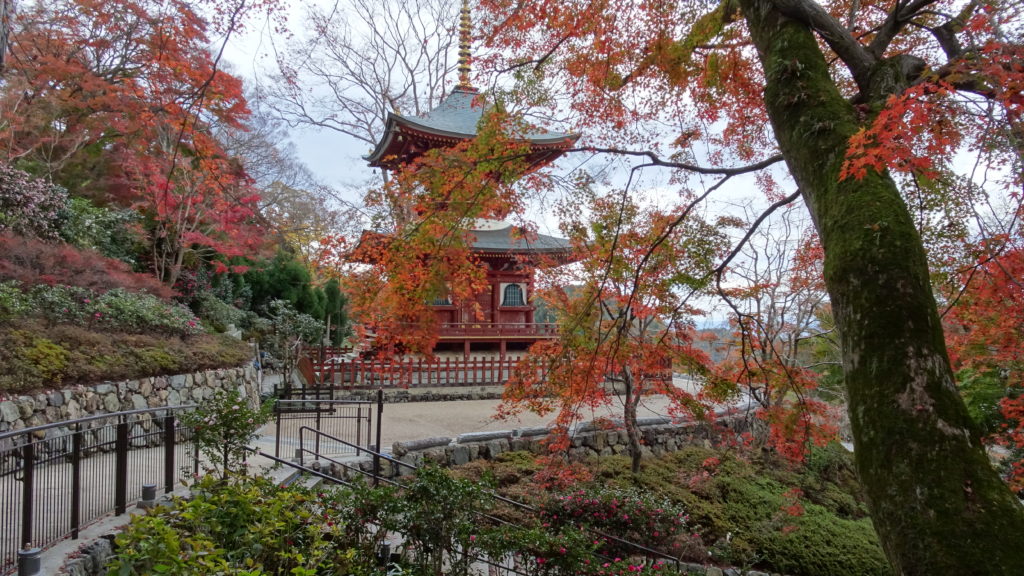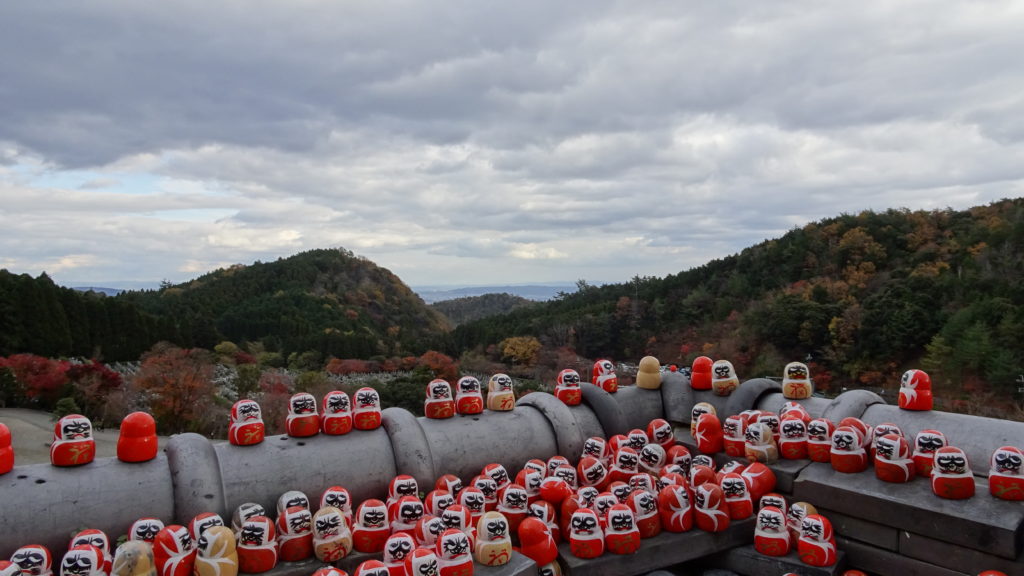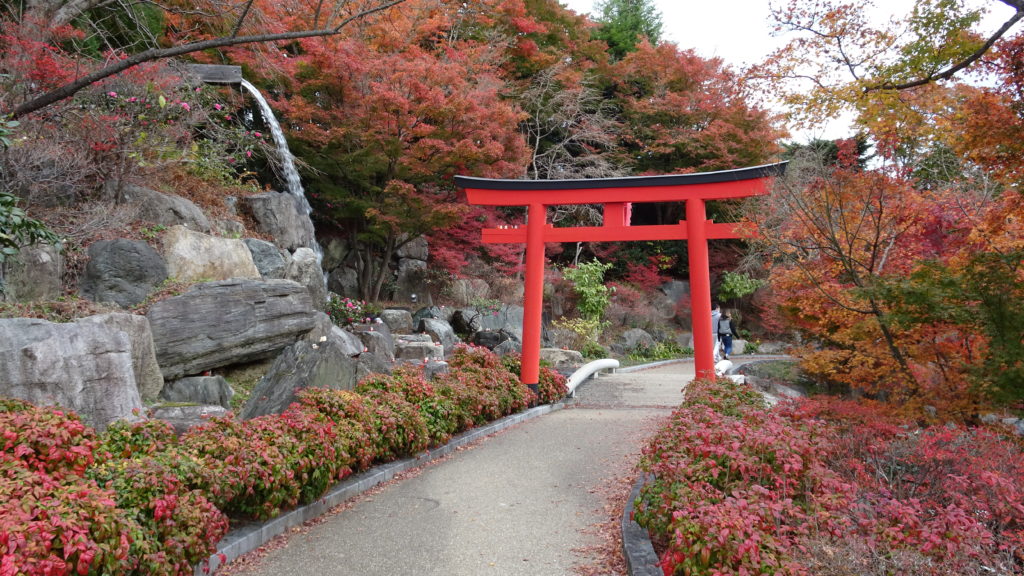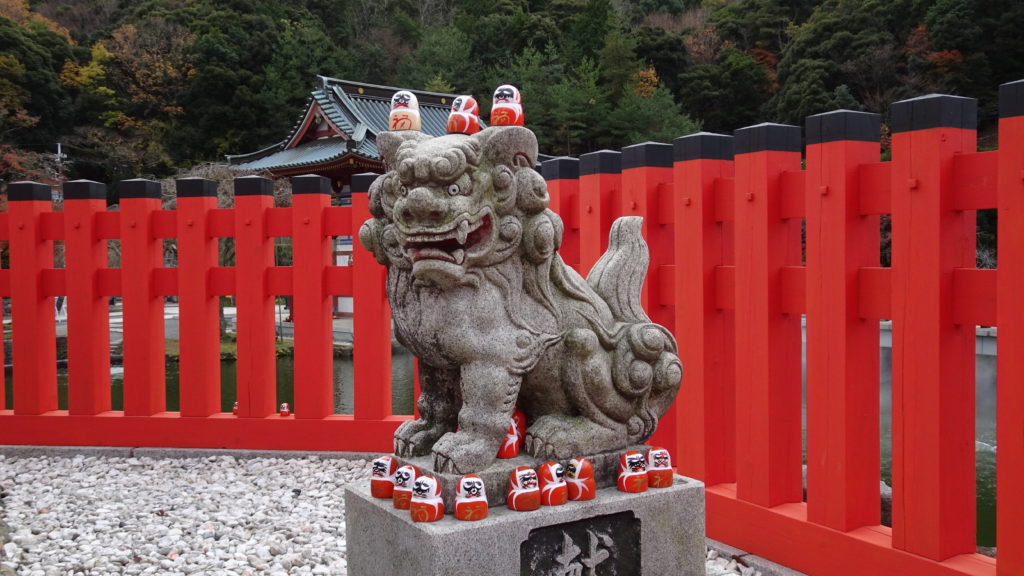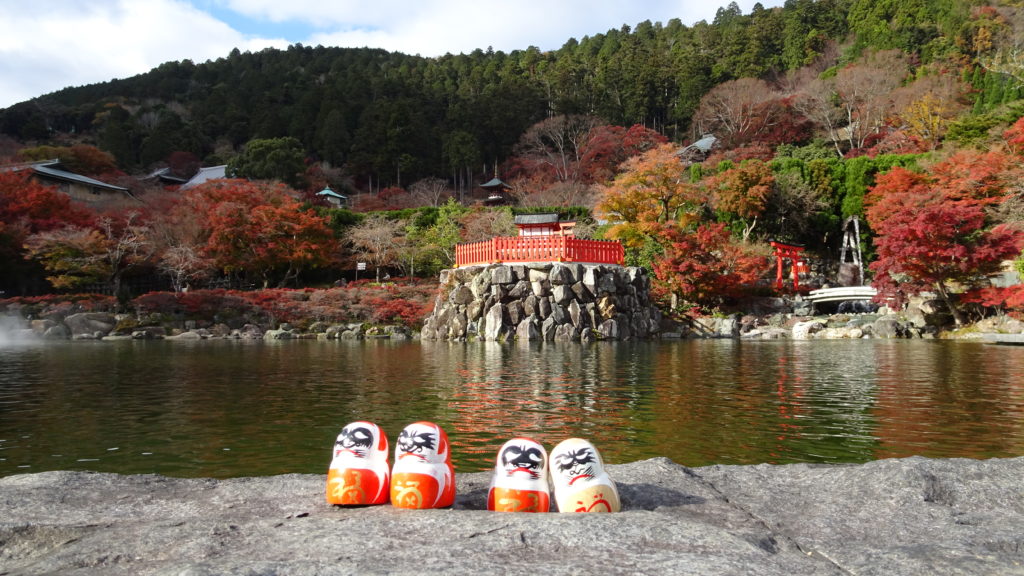 We took the same way back. We were able to look down into Minoh Park on the way back, so we were able to see the autumn colors well.  We had a Minoh craft draft beer in the souvenir shop at the park entrance.
11:30 Hankyu Railway Minoh Sta.
12:30 Minoh Falls
14:00 Katsuo-ji Temple (admission fee 400 yen/adult)
15:30 Minoh Falls
16:15 Hankyu Railway Minoh Sta.