May 2021:
We went hiking in Ruri-kei Valley, which is located in the mountains between Hyogo prefecture and Kyoto prefecture. This Kyoto prefectural park has a golf course, barbeque facility, hotel, tent-style villas, and a one-day hot spring facility. Most visitors come by car, but we also used the free shuttle bus which runs from the Hyogo side and the Kyoto side. We got there by bus from Nissei-chuo Sta. on the Hyogo prefecture side this time.
Ruri-kei is the valley alongside the Sonobe river and a healing spot which was selected as "One of the 100 Soundscapes of Japan Which We Want to Keep" by the Ministry of the Environment. In a typical year in early May, nearby mountains are colored azalea pink, but we missed the full bloom this year because almost all of the spring flowers had bloomed earlier than usual.
The trail alongside Sonobe River was rich in scenery, and the characteristic names were given at the lookup points. The trail was paved, but the river water flowed into the trail, so we were happy to be wearing waterproof hiking shoes.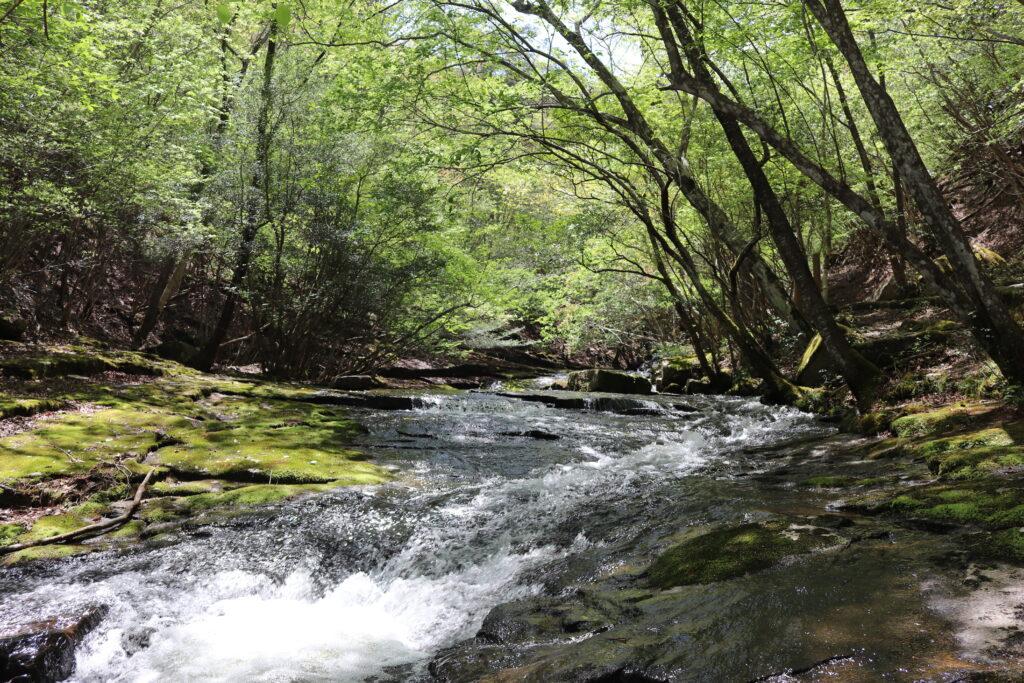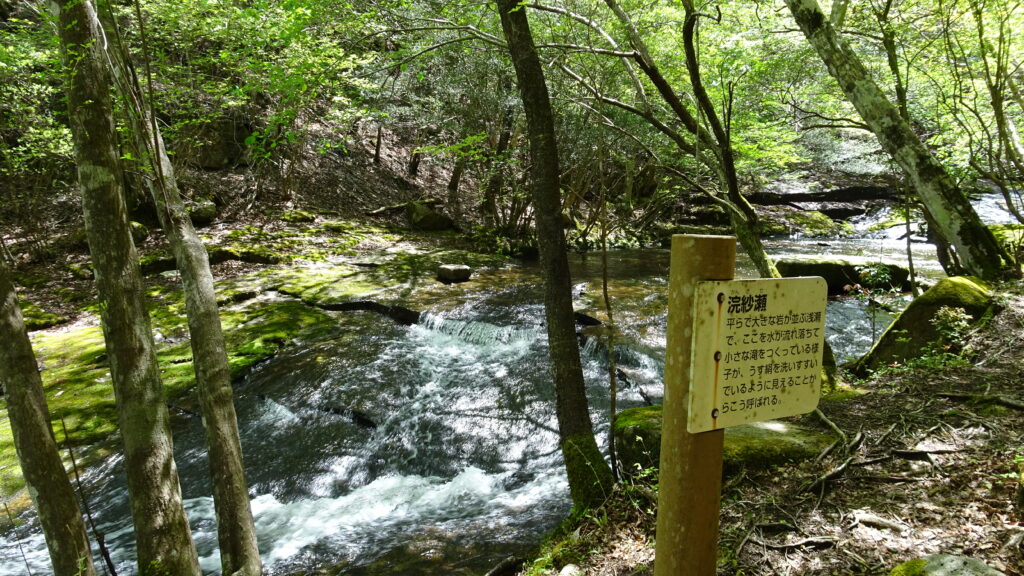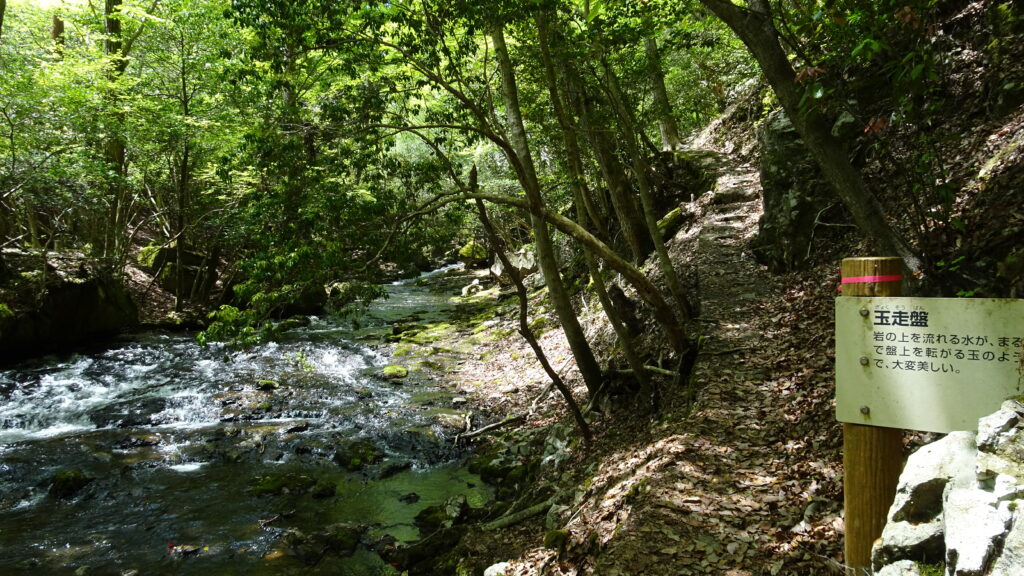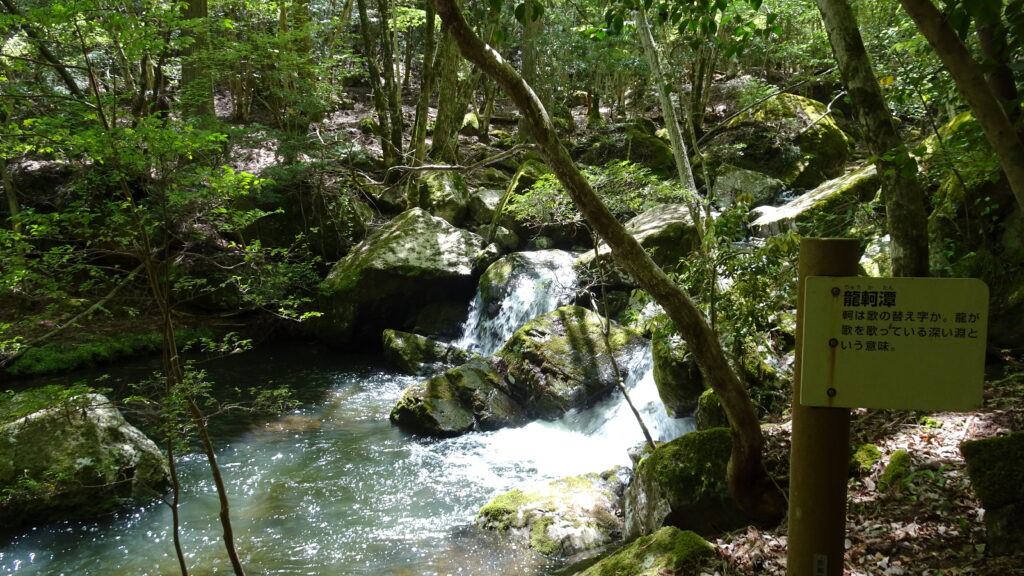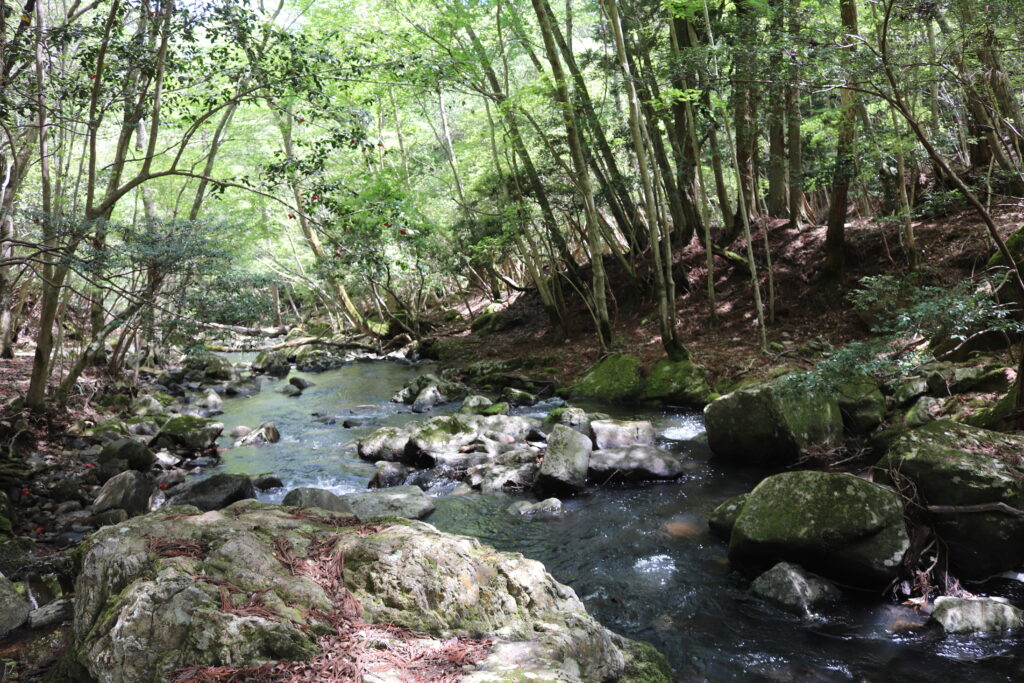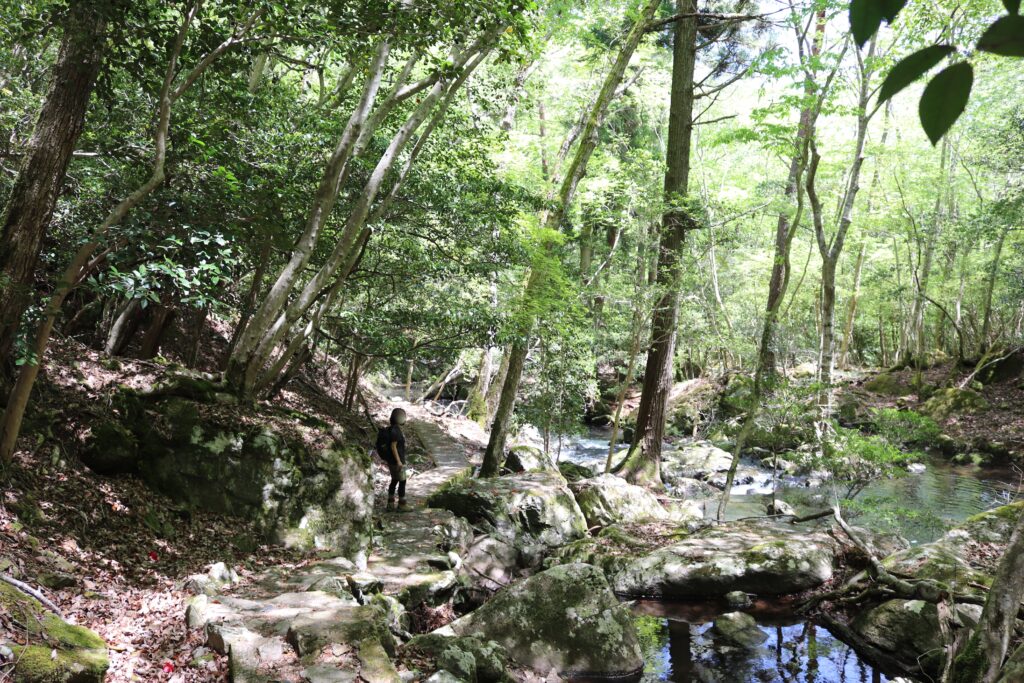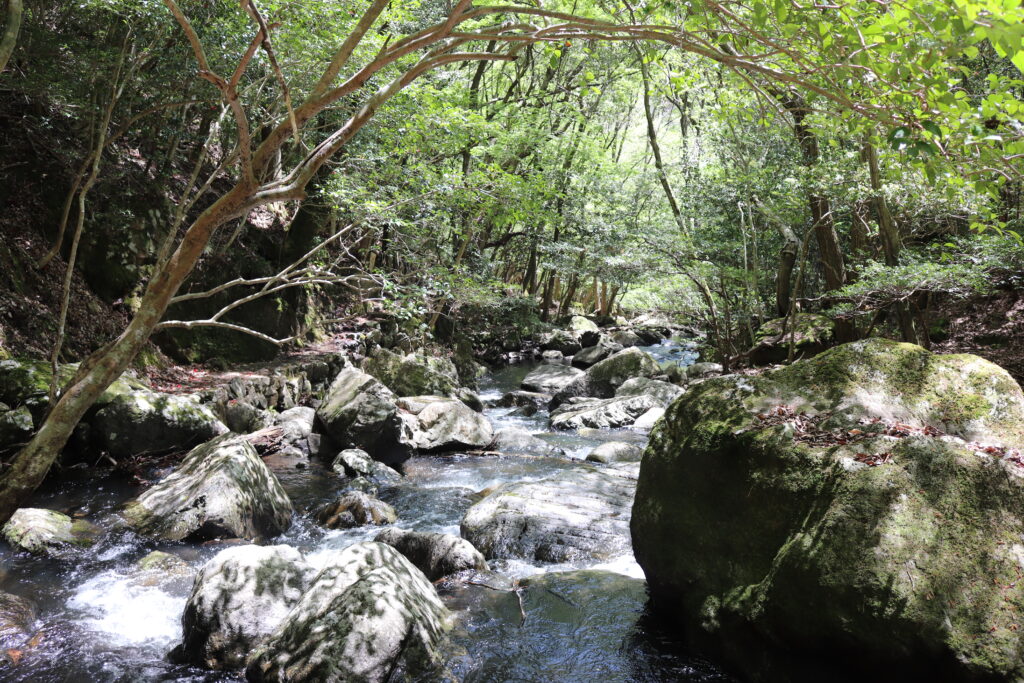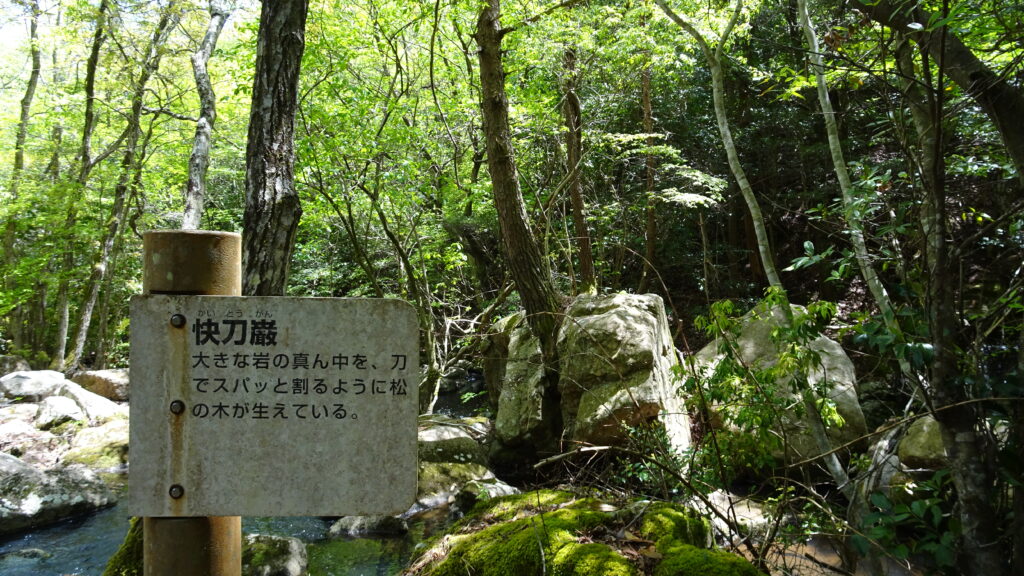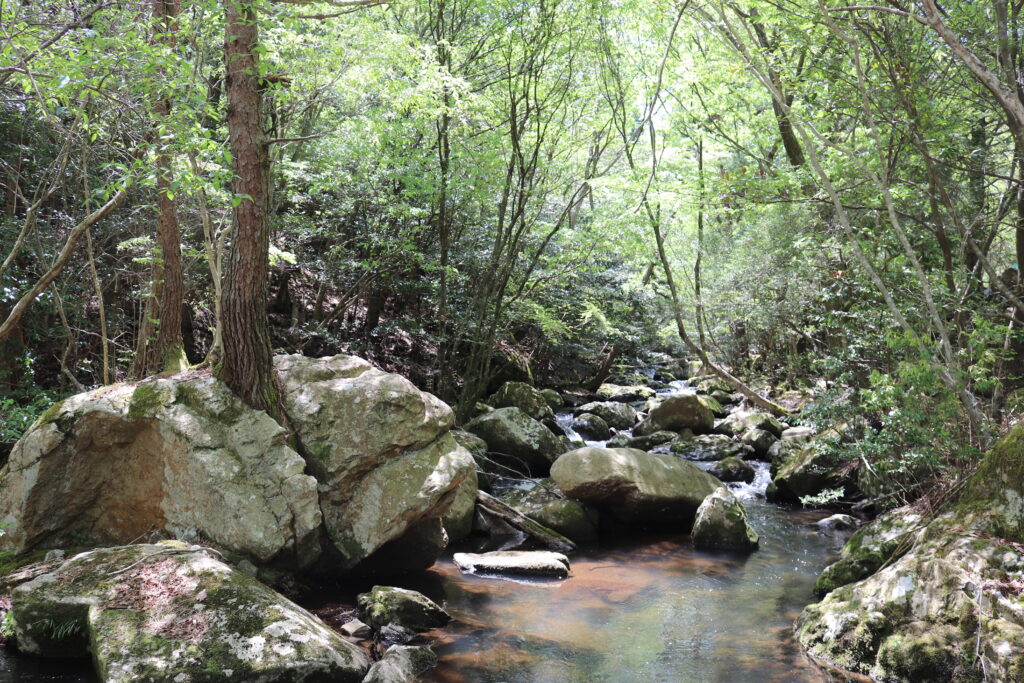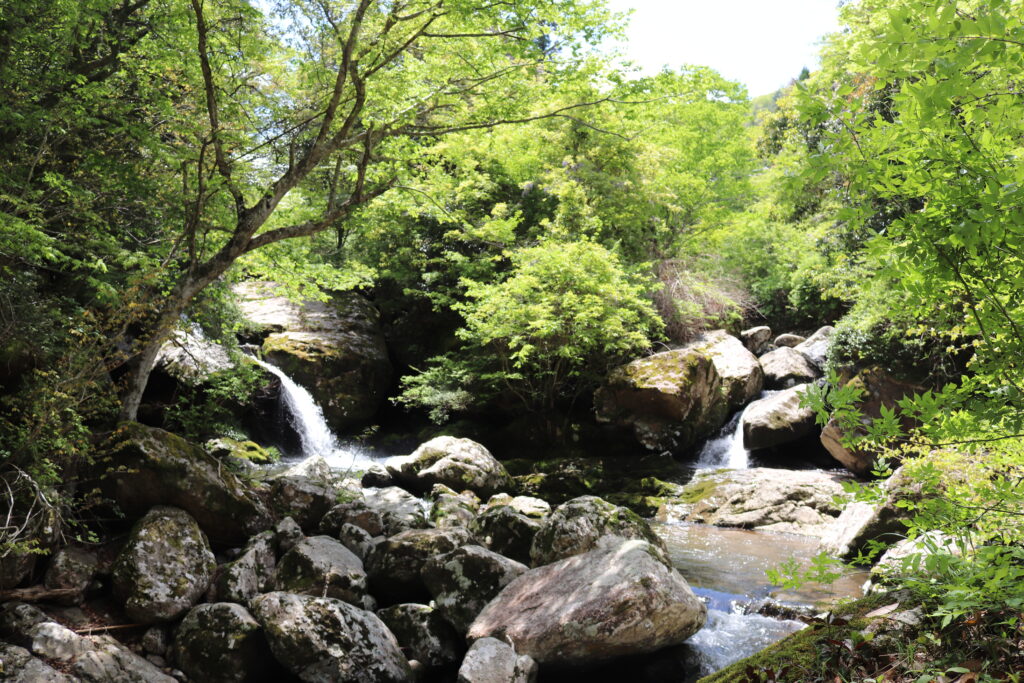 On our way back, we hiked on the unpaved trail which was on the other side of the clear stream, but we couldn't easily find the point at which we were able to cross the river to the paved trail, which has an exit, so we were in trouble for a while.
After that, we moved to the park area where there was a barbeque facility and lighting. Typically, at this time of year in this area, we are able to look at azaleas, but almost all of the flowers seemed to have fallen. We actually wanted to eat wild boar dishes at a restaurant for lunch at the turning point of our hike, but we had lunch boxes at a park instead because of coronavirus. After hiking, we had also planned to go to a hot spring, but we saved it for next time.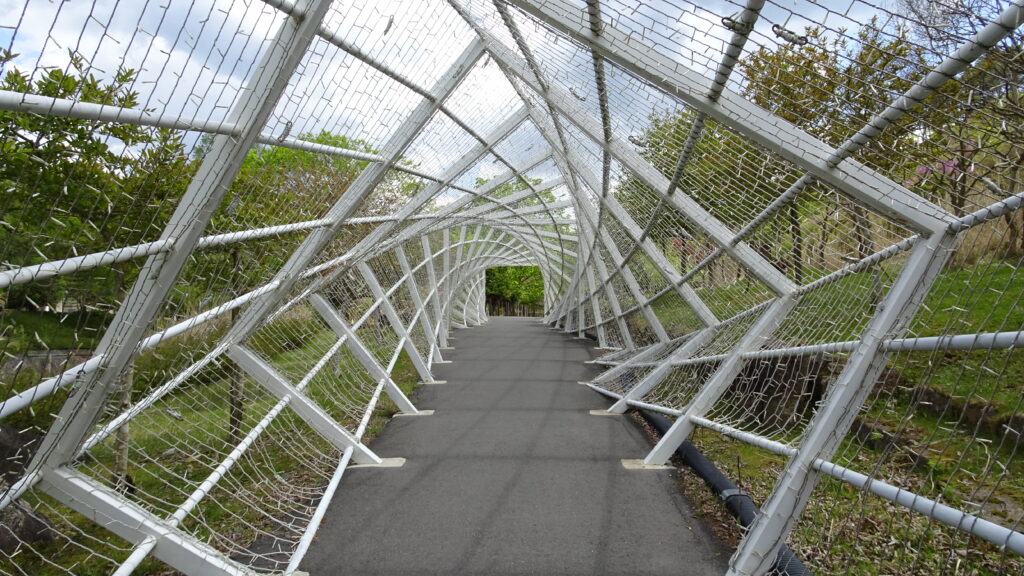 Colored leaves season in Ruri-kei seems to be beautiful too, so I want to visit there again.
10:00 Leave from Nissei-chuo bus stop
10:35 Arrive at Ruri-kei Hot Spring bus stop
10:50 Start hiking
13:10 Finish hiking
13:30 Lunch
14:20 Leave from Ruri-kei Hot Spring bus stop