July 2021:
We looked at the lotuses of Tenryu-ji Temple in Arashiyama, Kyoto. After that, we planned to go to Hozukyo Sta. by Sagano Romantic Train (Torokko Train) and hike, but it was a hot day, so we made a round trip between Arashiyama Sta. and Kameoka Sta.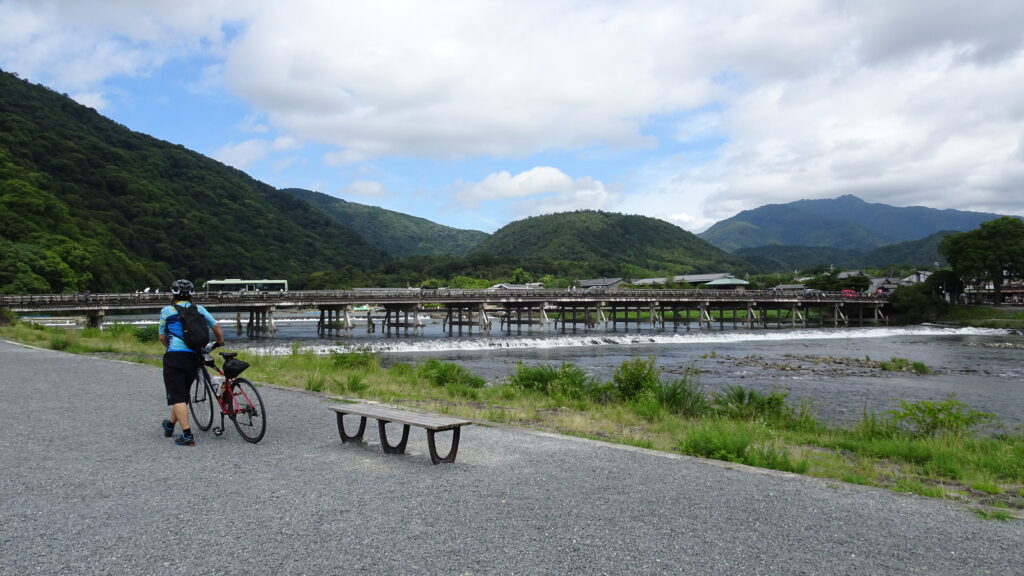 We were able to look at the lotus pond of Tenryu-ji Temple for free. There was a strong wind, so the lotuses swayed in the breeze and they were beautiful.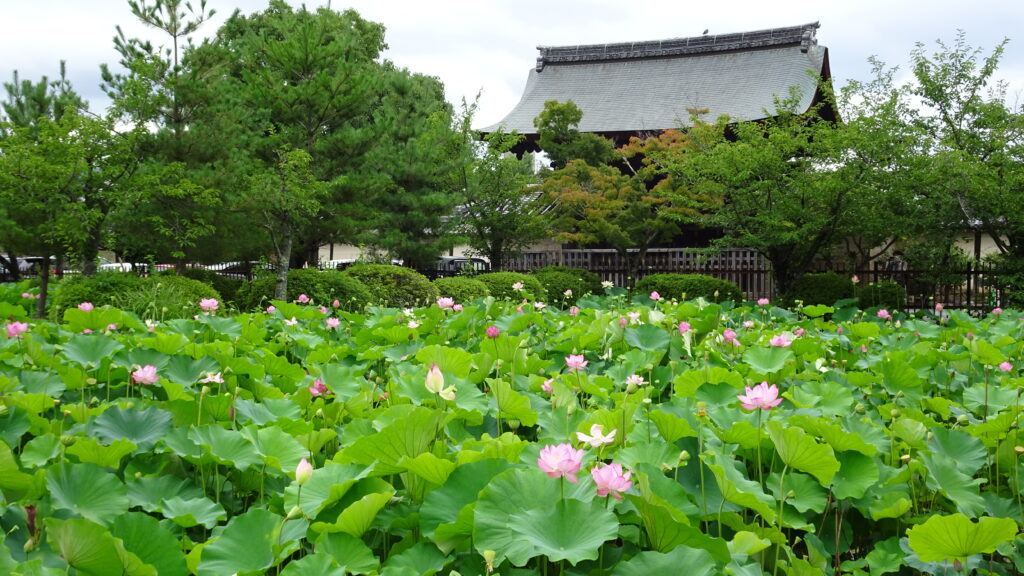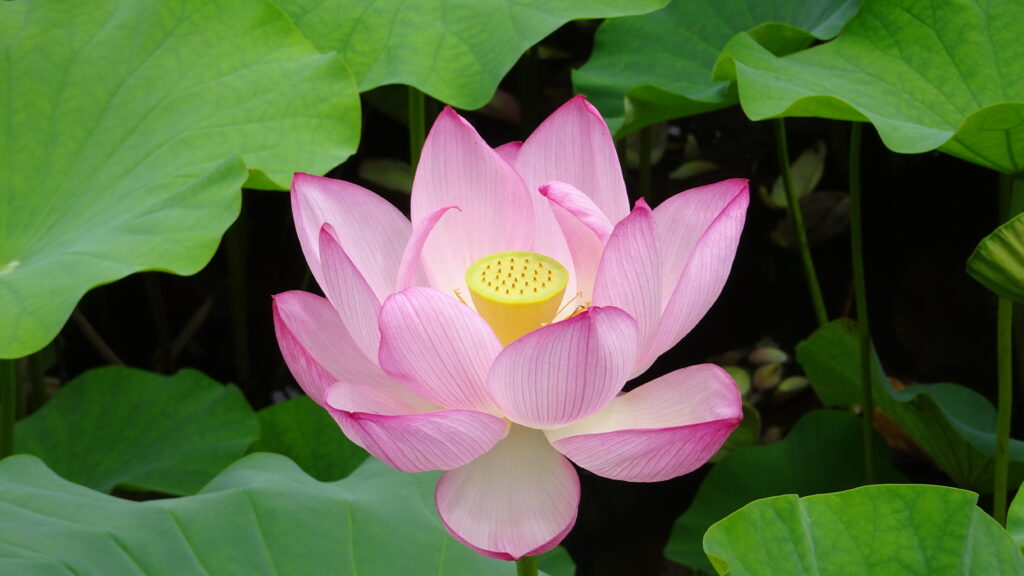 There were few flowers in the paid garden of Tenryu-ji Temple at this time. It was not crowded in the garden, so people spent time relaxing, sitting on the bench and looking at the pond, or strolling.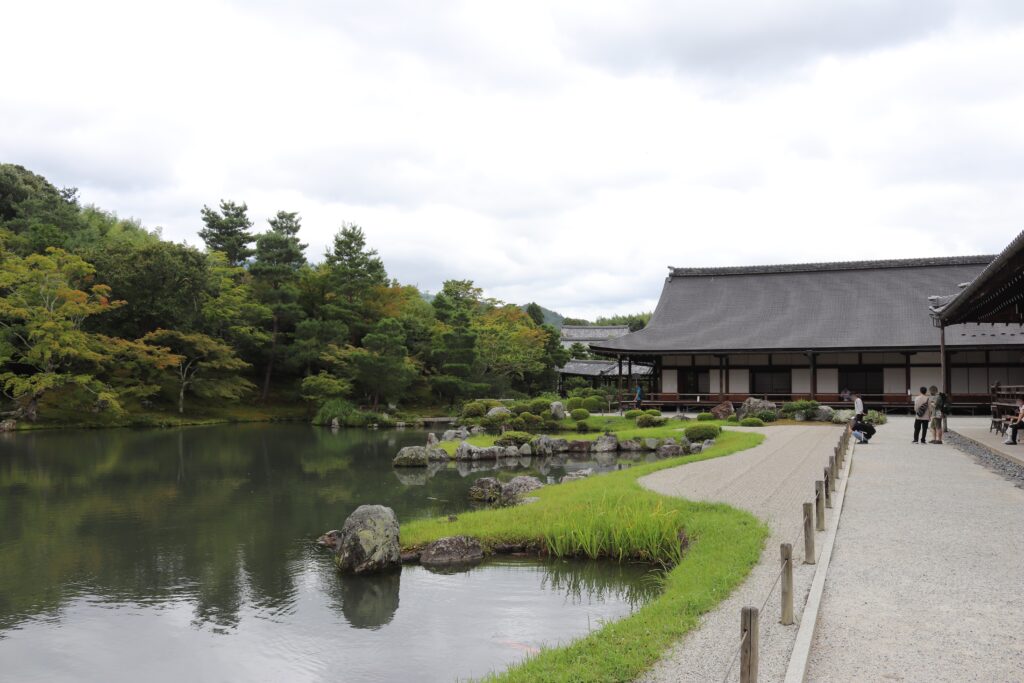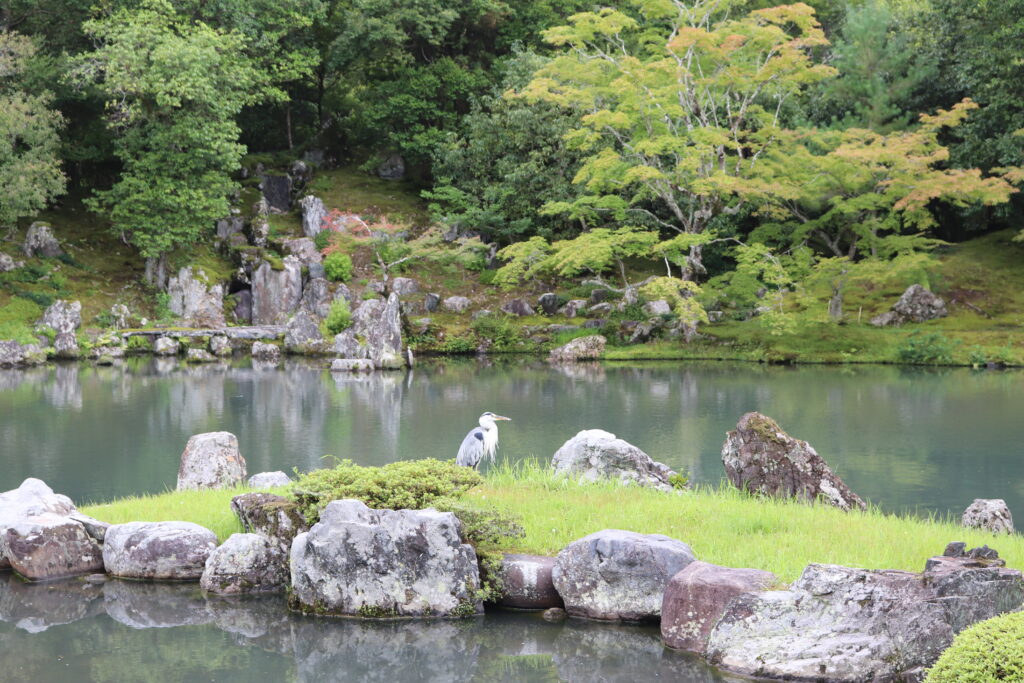 We went toTorokko Arashiyama Sta. by going through Arashiyama Bamboo Forest. The green bamboo looked transparent, and they made sounds from which we felt refreshed.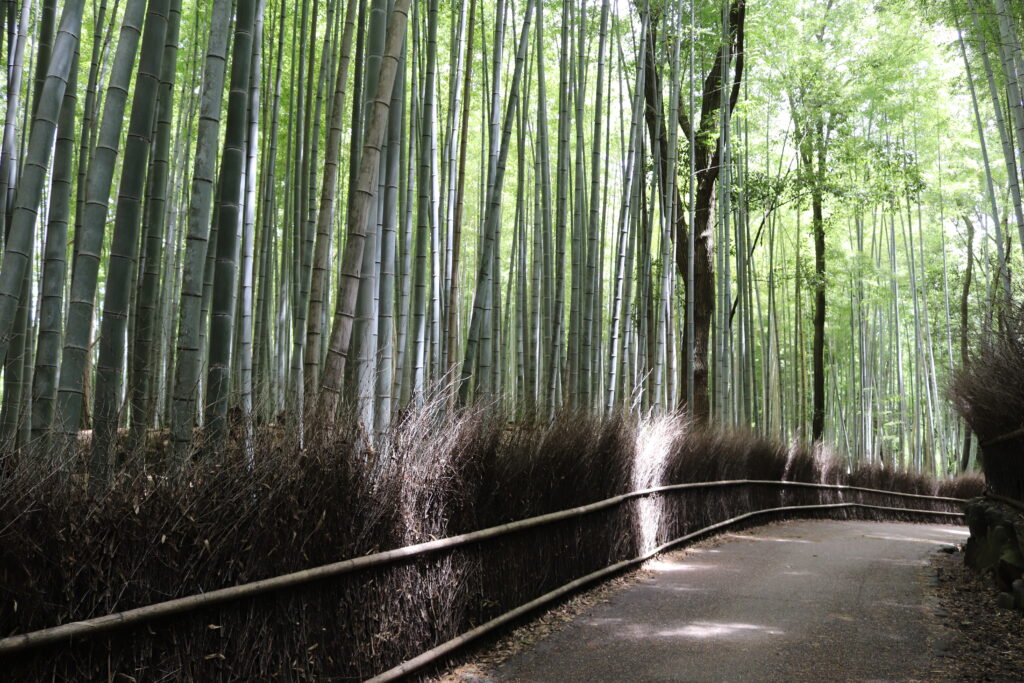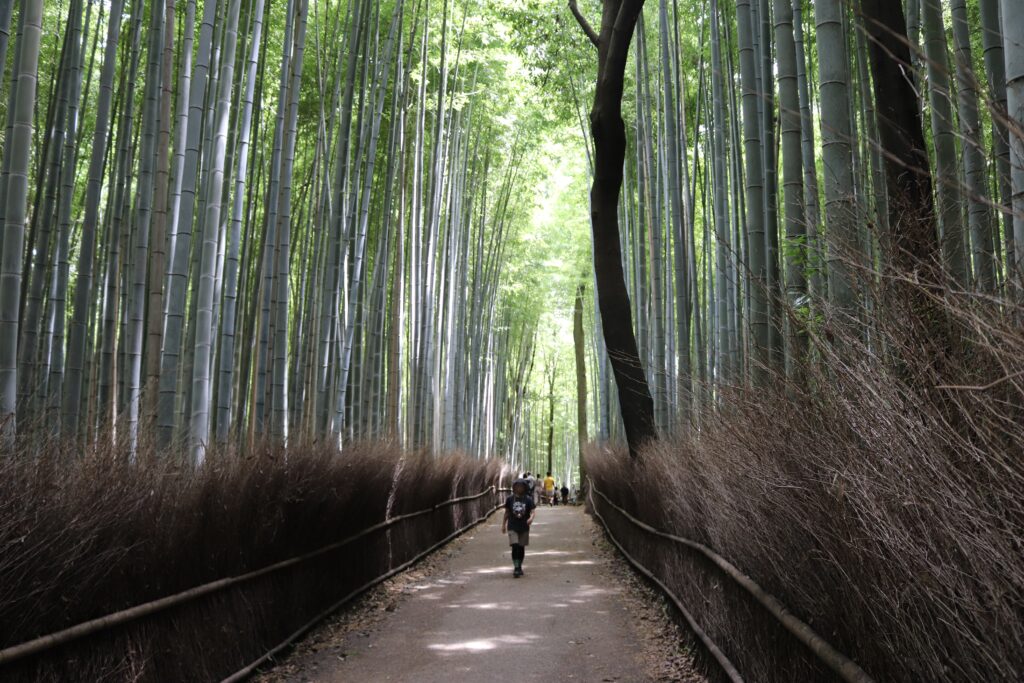 Sagano Romantic Train ran one per hour. It gets crowded in the cherry blossom and fall seasons, but we were able to get tickets that day. There was time until we departed, so we looked at white and pink lotuses at Ogura Pond in front of the station.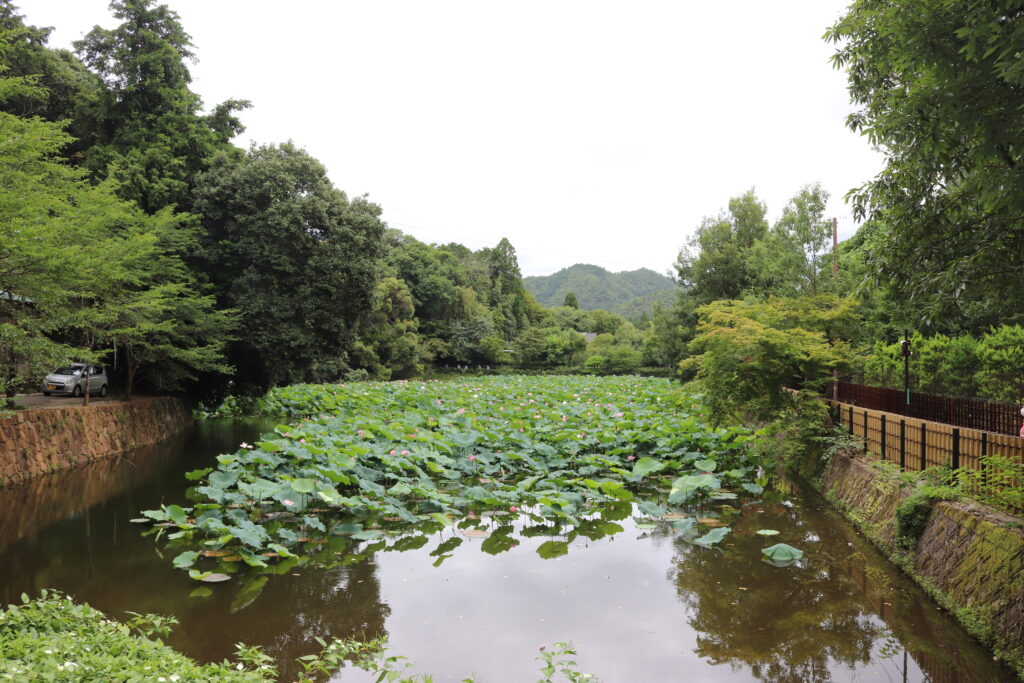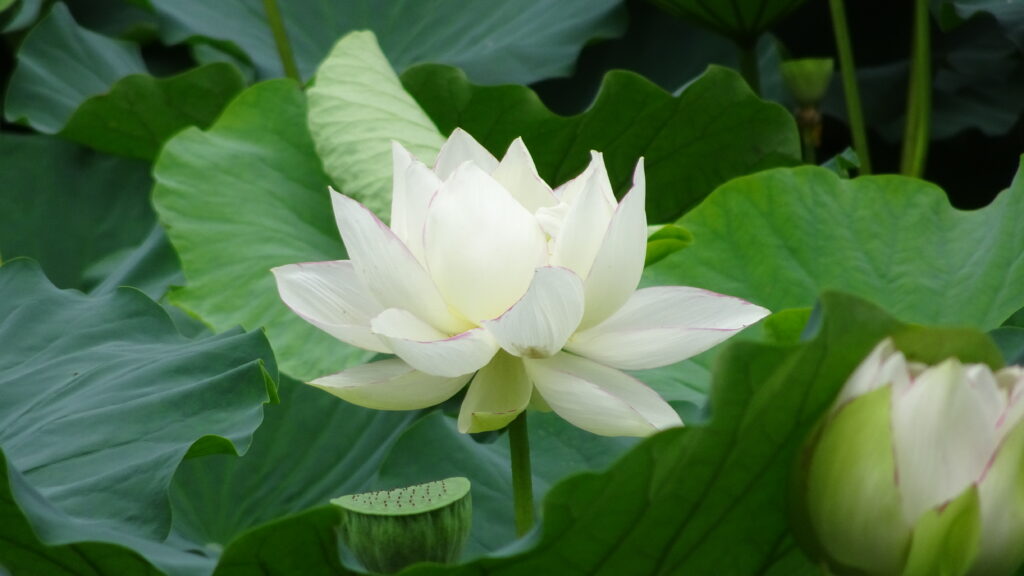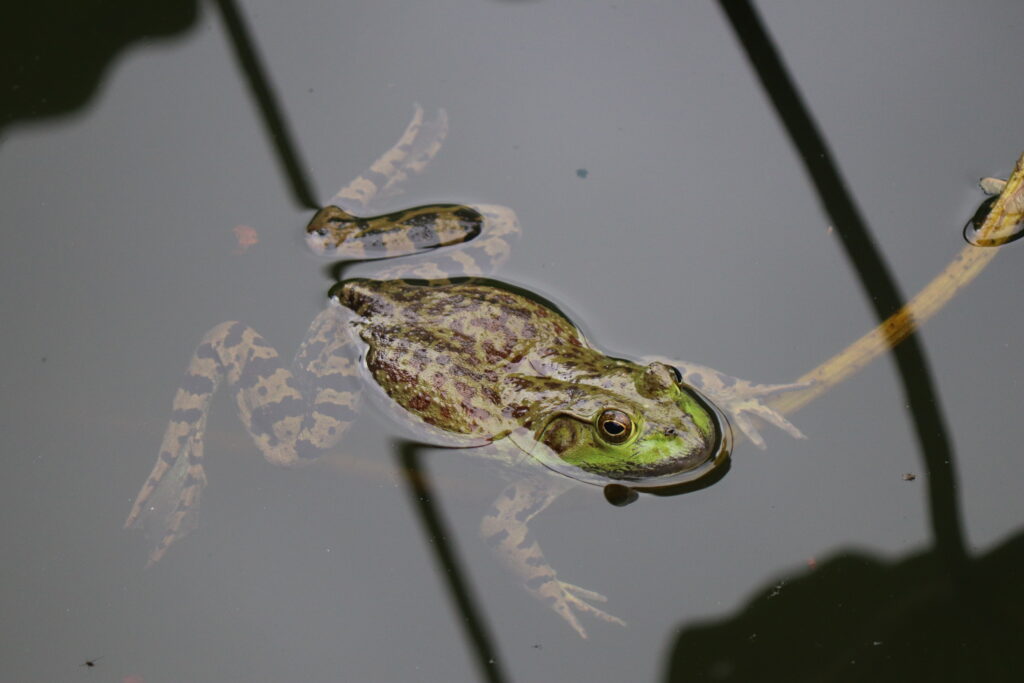 Our seats on Sagano Romantic Train had changed on the way back, so we were able to see the scenery from both sides.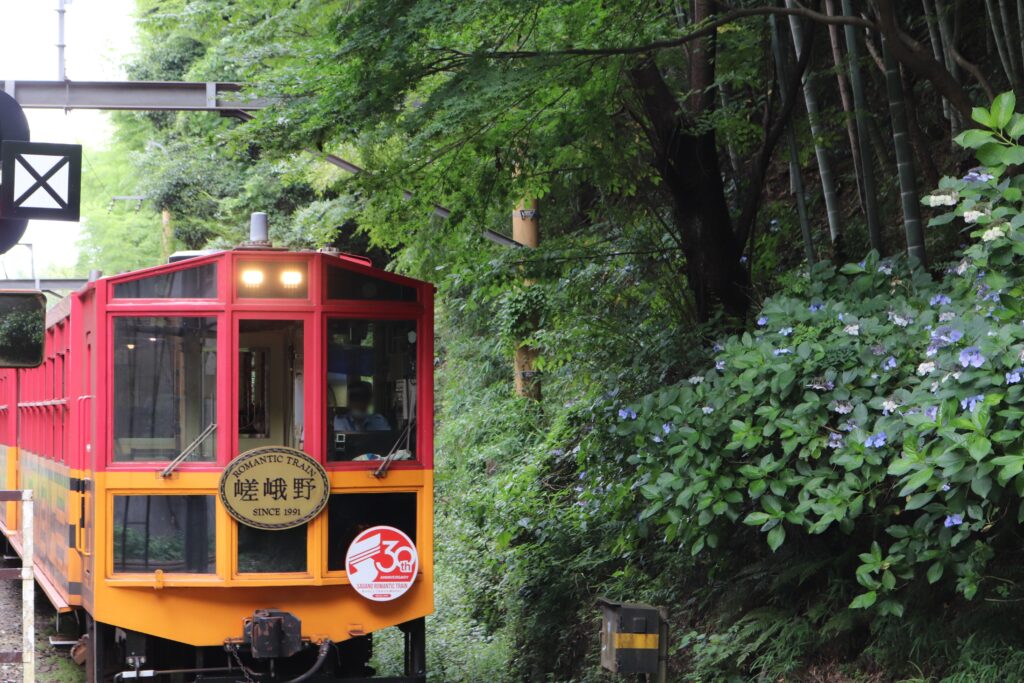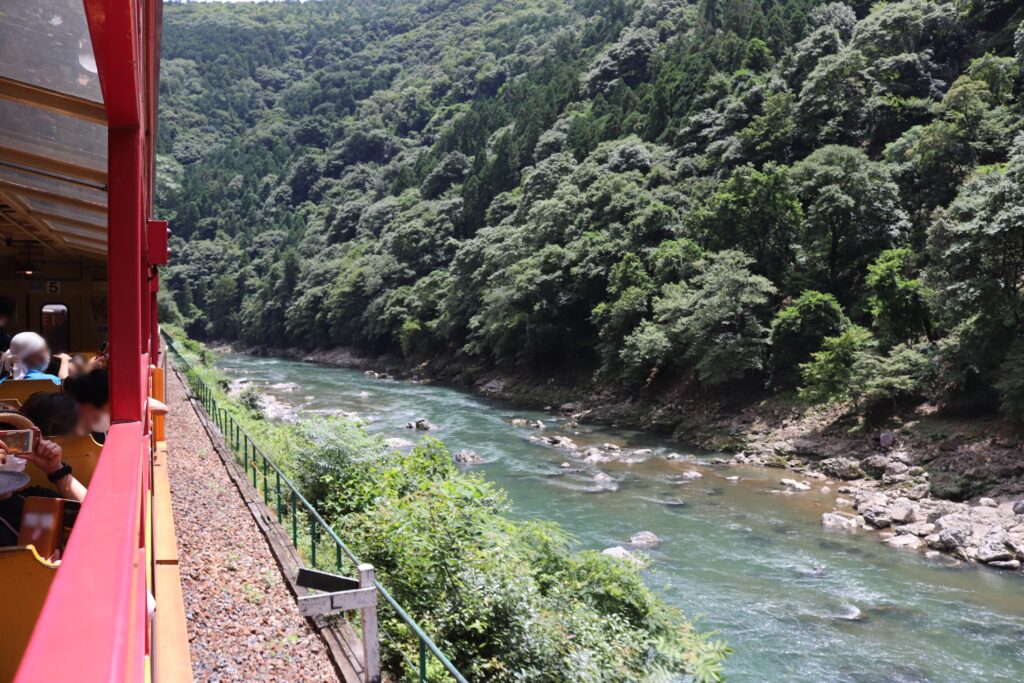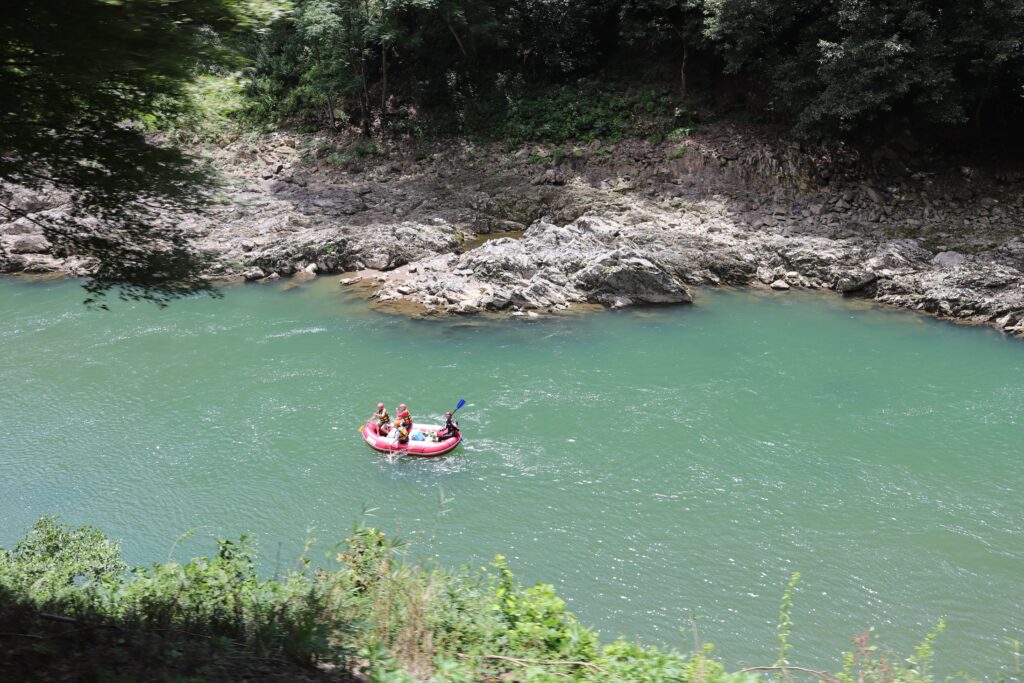 We had lunch at "Arashiyama Yoshimura" near Togetsu-kyo Bridge. It is a popular buckwheat noodle restaurant, so we waited for about 15 min. outside. They had strong, chewy, delicious buckwheat noodles.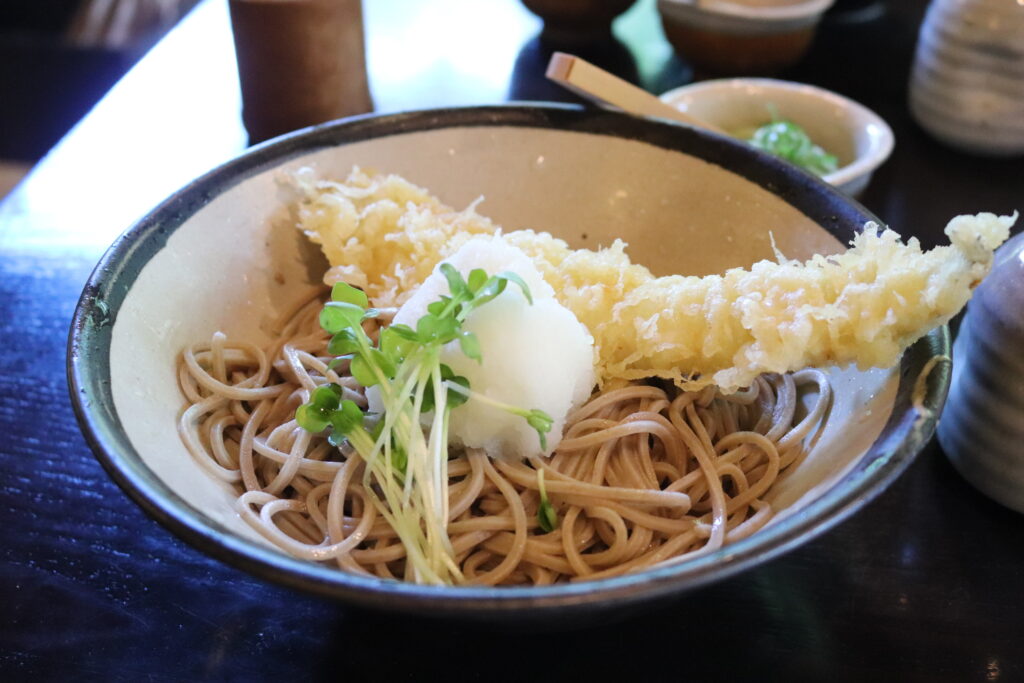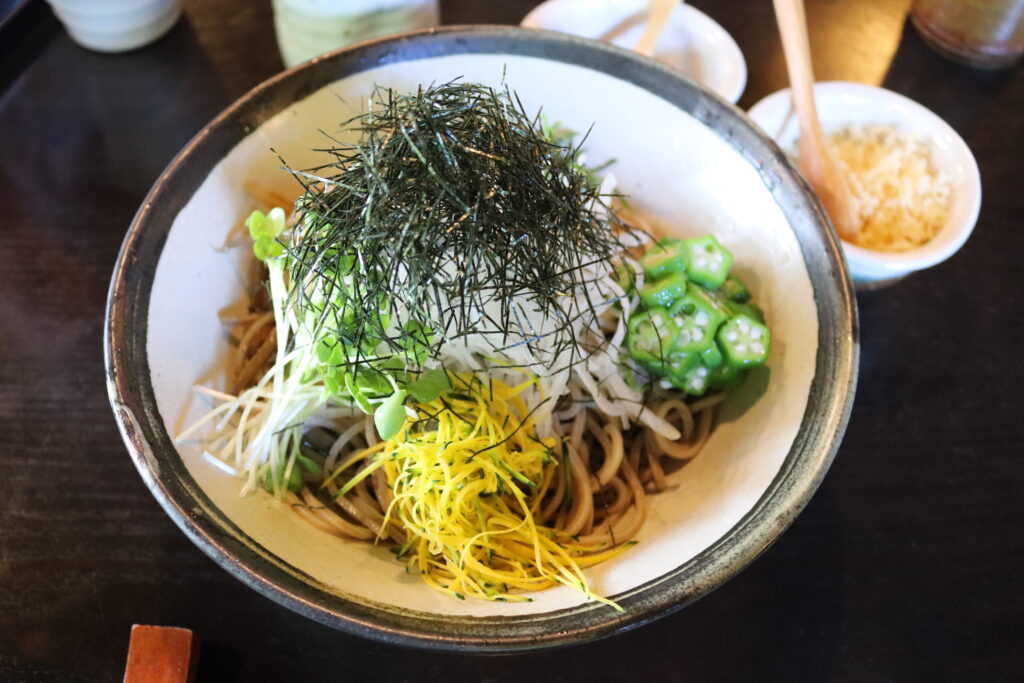 10:10 Arashiyama Sta. on Hankyu Electric Railway 
10:30 Lotus pond in Tenryu-ji Temple 
10:40 Tenryu-ji Temple (entrance fee 500 yen / adult)
11:10 Arashiyama Bamboo Forest 
11:20 Ogura Pond
12:10 Leave from Torokko Arashiyama Sta. (roundtrip 1,200 yen / adult)
12:30 Arrive at Torokko Kameoka Sta.
12:55 Arrive at Torokko Arashiyama Sta.
13:30 Arashiyama Yoshimura