October 2021:
We Japanese often say that autumn is suitable for art, so we enjoyed the Kyoto arts at Zuishin-in Temple and Daigo-ji Temple. One of the highlights was being able to compare the differences between the past and present of the paintings on the sliding screens and the folding screens because both temples have antique arts and modern arts. In particular, Daigo-ji Temple is said to have many cultural treasures, so the structures, Buddha statues, and gardens were also awesome. Regrettably, almost all art was labeled no photography, so we were not able to keep a record of images.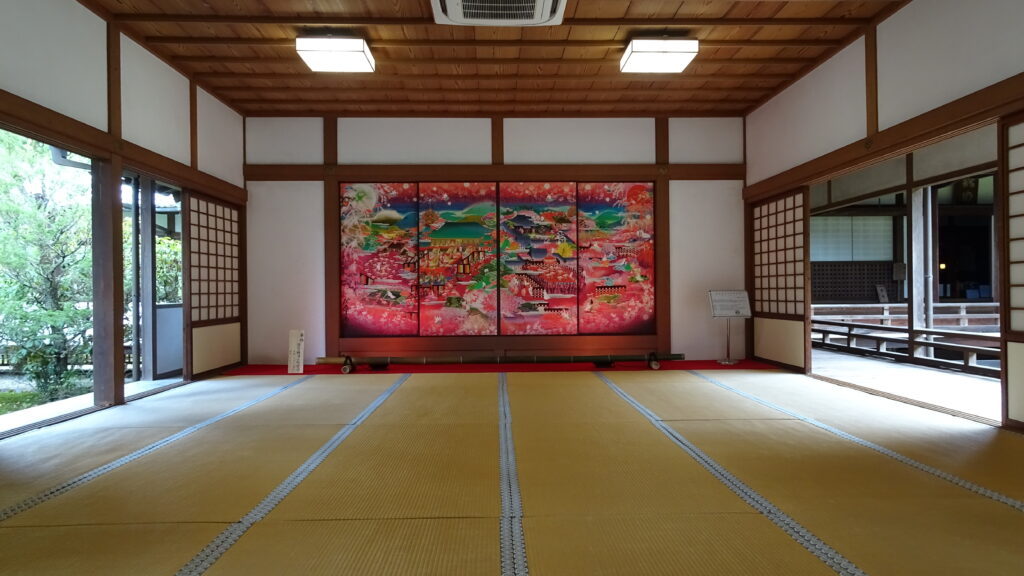 We got off at Ono sta. on the Tozai Subway Line and went to Zuishin-in Temple on foot. The highlights are the sliding screens in Omote Shoin and Gokusaishiki Ume Niou Komachi Ezu (Komachi and plum blossoms in brilliant color) in Noh-no-ma (Noh room). However, you should also stop by "Komachi's Make-up Well" and "Komachi's Letter Mound" on the outside because this temple is said to be the place related to Ono-no Komachi, who was a poet in the Heian era.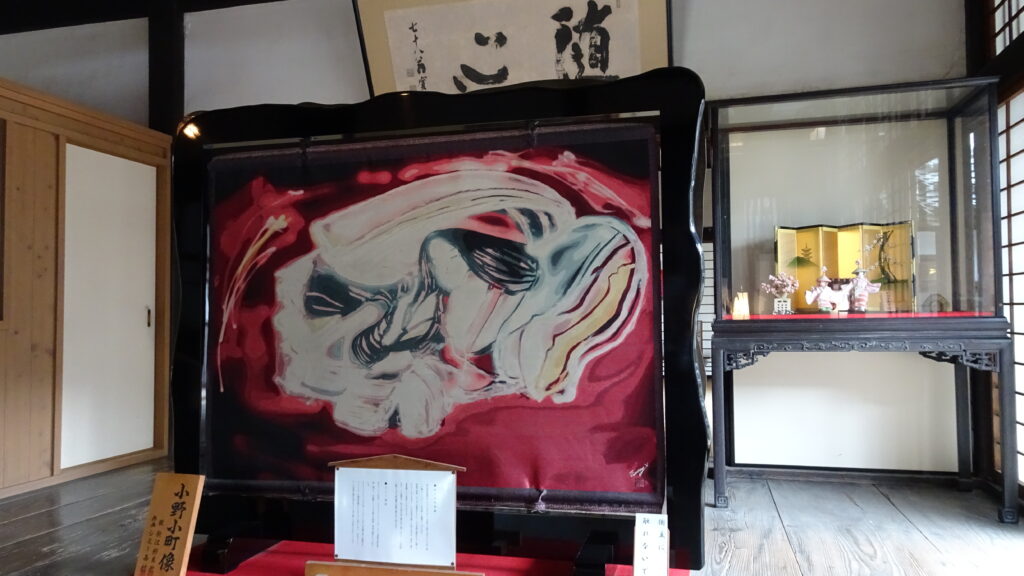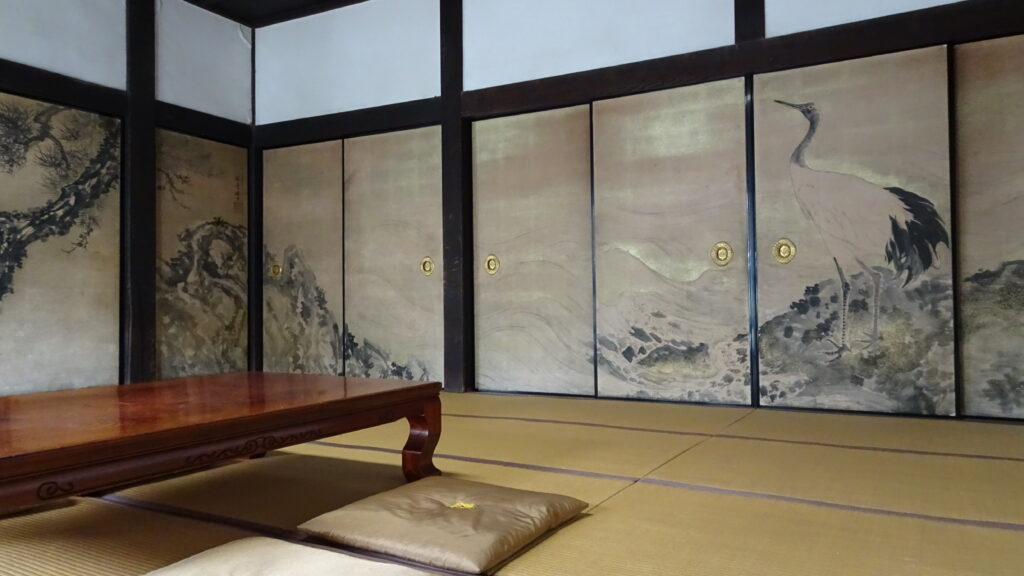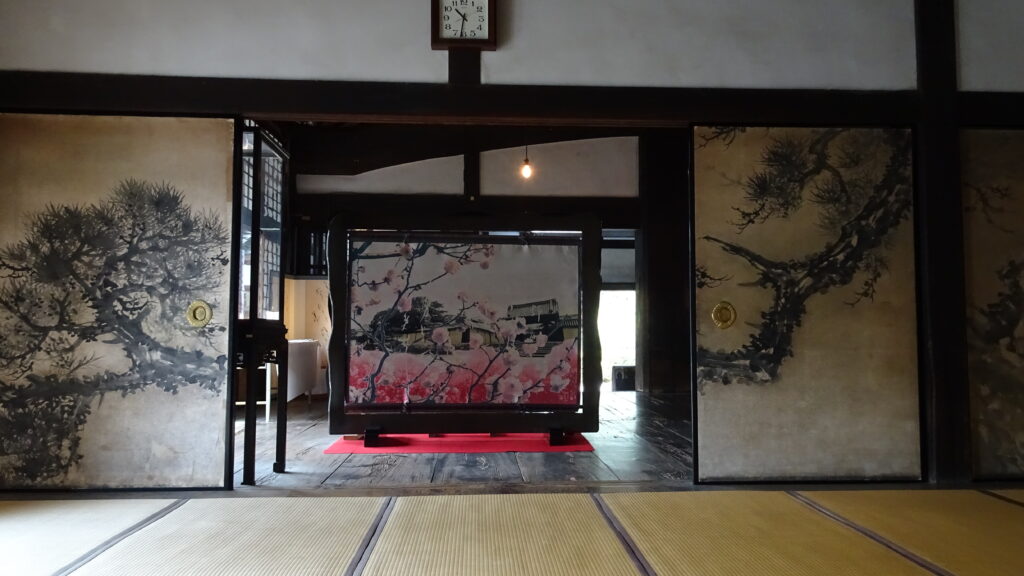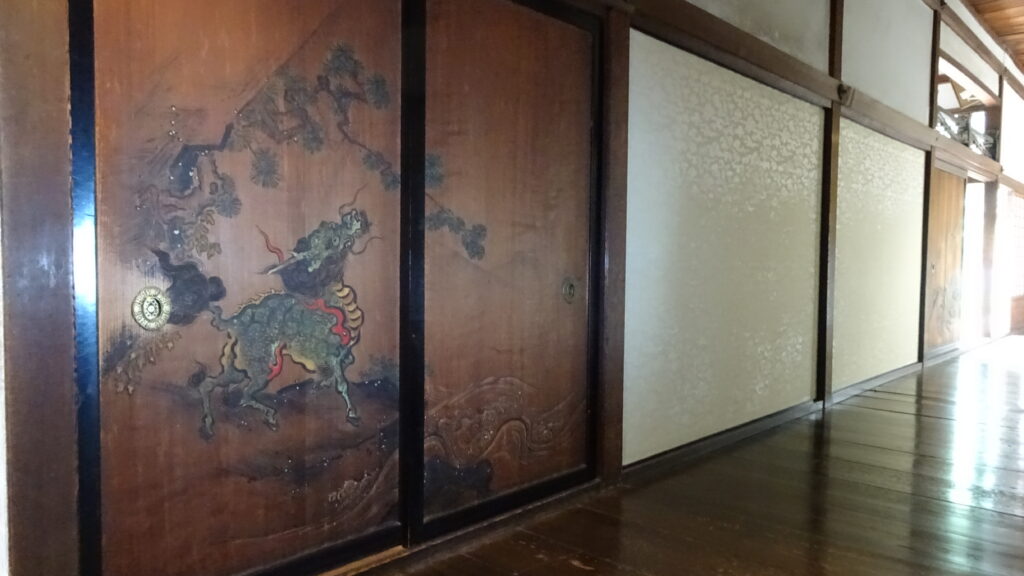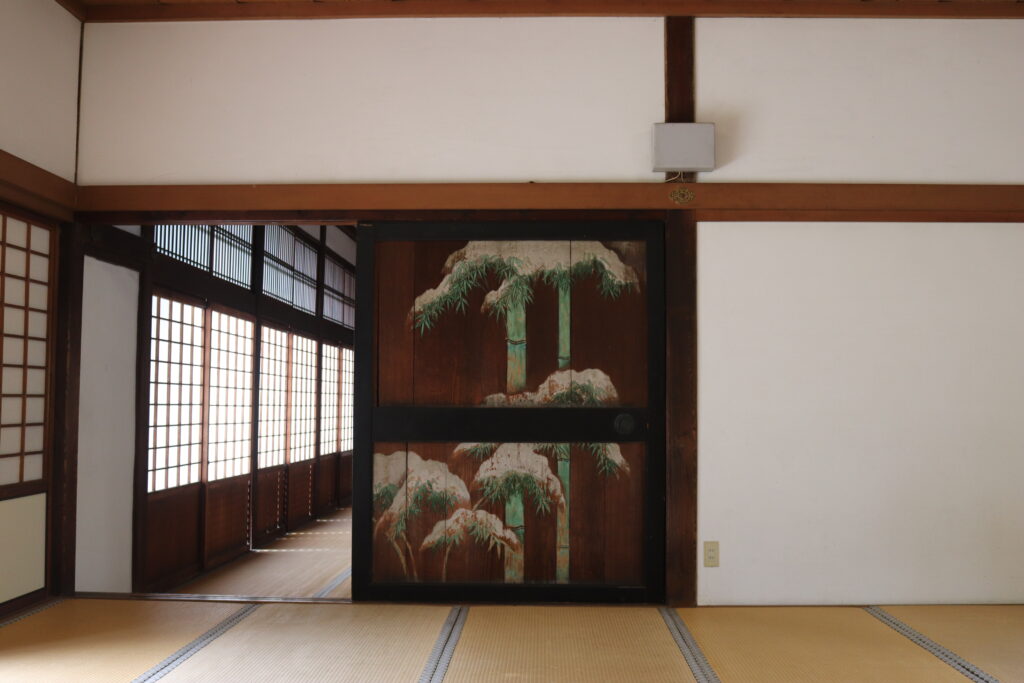 Gokusaishiki Ume Niou Komachi Ezu, which is in the Noh room, is modern art, and its artists depict an Ono-no Komachi life with four compositions: the birth painting, the feast painting, the traditional painting, and the dream painting. It has a little bit of playfulness, so if we look closely, we can see the painting together of Cleopatra, Yang Kuei Fei, and Ono-no Komachi, whom we Japanese say were the three most beautiful women in the world. There is also a person with a mobile phone in the crowd of people in the painting.
Taking photos in Omote Shoin (main drawing room) and Oku Shoin (inner drawing room) was prohibited. These rooms had golden sliding screens which were painted in the Edo period.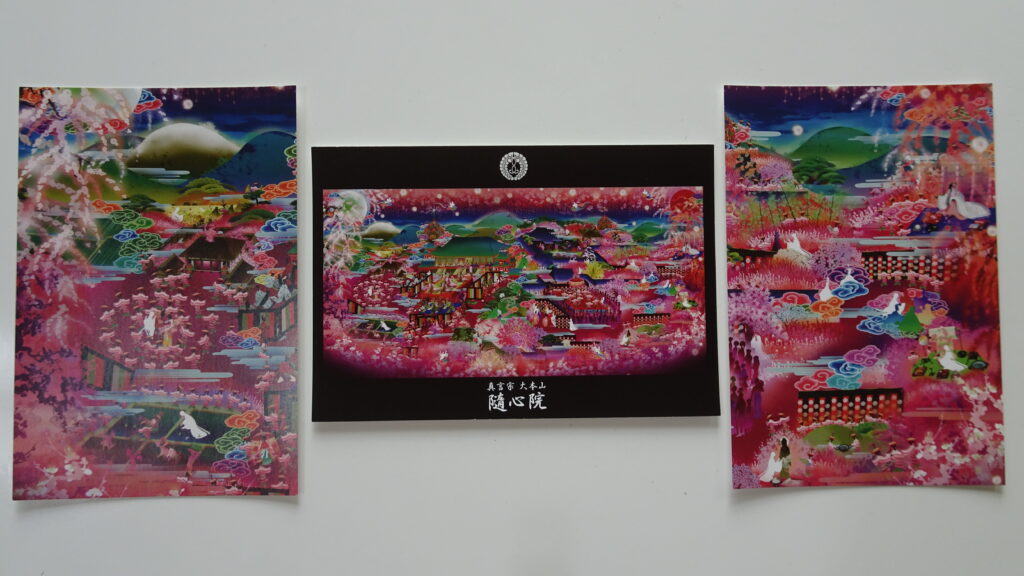 After that, we went to Daigo-ji Temple on foot. Daigo-ji Temple is a very large temple that consists of "Kami-Daigo (the upper part of Daigo)" and "Shimo-Daigo (the lower part of Daigo)," and Shimo-Daigo has three viewing areas: "Sanbo-in Temple", "Garan" and "Reiho-kan Museum." Reiho-kan Museum holds a treasures and artifacts exhibition in spring and autumn.
First, we went to Reiho-kan Museum. The carvings and paintings, which were national treasures and important cultural artifacts of Daigo-ji Temple, were exhibited there. In addition, Shobo Rigen-Daishi, the founder of Daigo-ji, was the grand pupil of Kobo Daishi Kukai, who established the Shingon mission, so the many documents of Kukai were exhibited too. Taking photos of any of the exhibits was prohibited.
Next, we strolled in the Garan, the area in which the buildings stand. Kondo-hall and Goju-no-to (five-story pagoda), which are national treasures, plus others were built there. Benten-do is famous for its autumn leaves.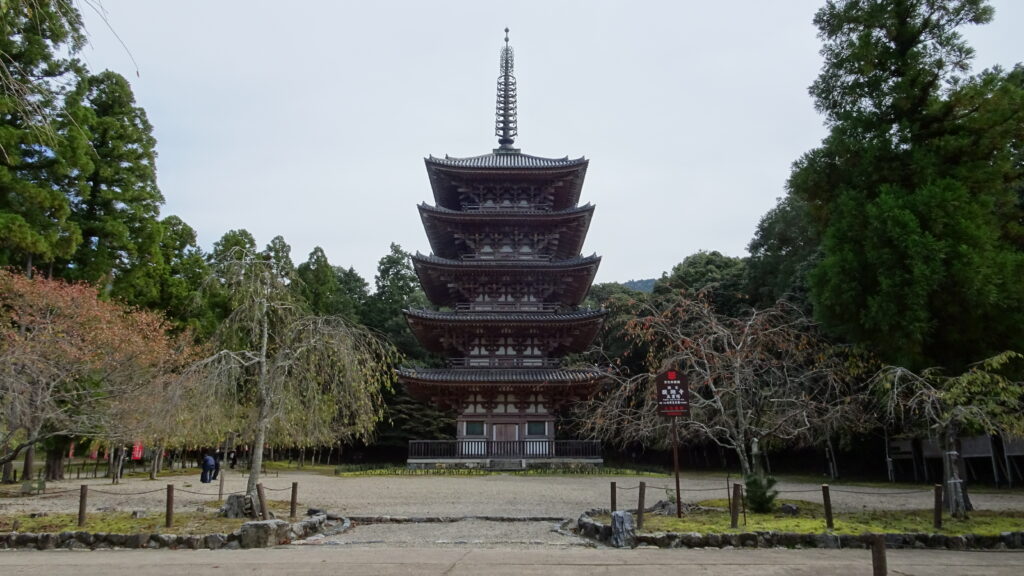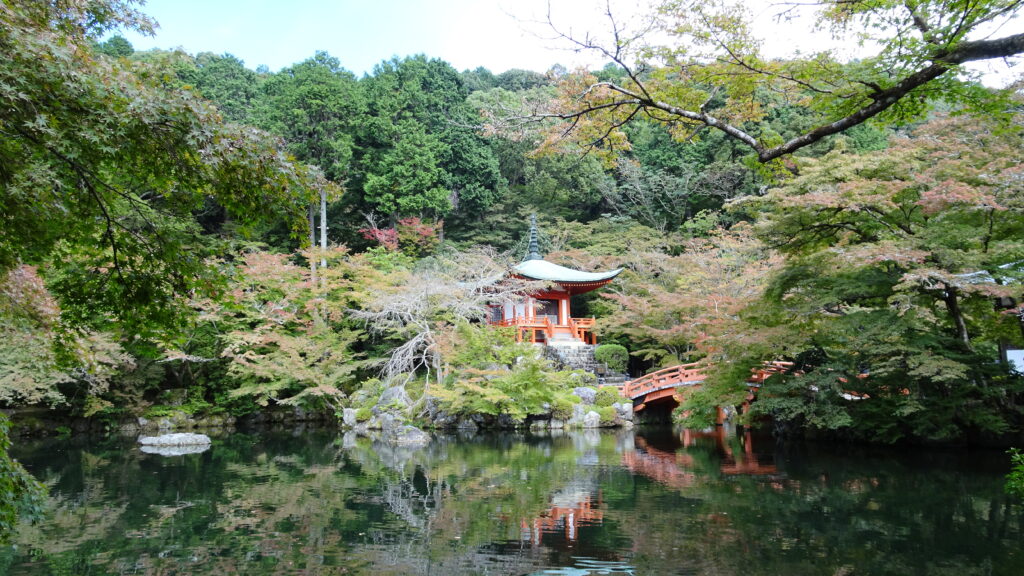 After that, we went to Sanbo-in Temple. We needed to pay another fee to see the indoor arts. Taking photos inside was prohibited, but we were able to take photos of the garden. One of the highlights was Omote Shoin, the connecting rooms, which had golden paintings on sliding screens that lined up on the left and right, creating depth, so it was awesome. In the Junjokan, the paintings of cherry blossoms and autumn leaves on the sliding screens, which were painted by a modern artist, Taisuke Hamada, were bright. We were fortunate to see another highlight, Mirokubosatsu (Maitreya bodhisattva) carved by Kaikei because it often seems to be closed to the public. The garden, which is said to have been designed by Toyotomi Hideyoshi, who was the feudal lord of the late Sengoku period, was wonderful too.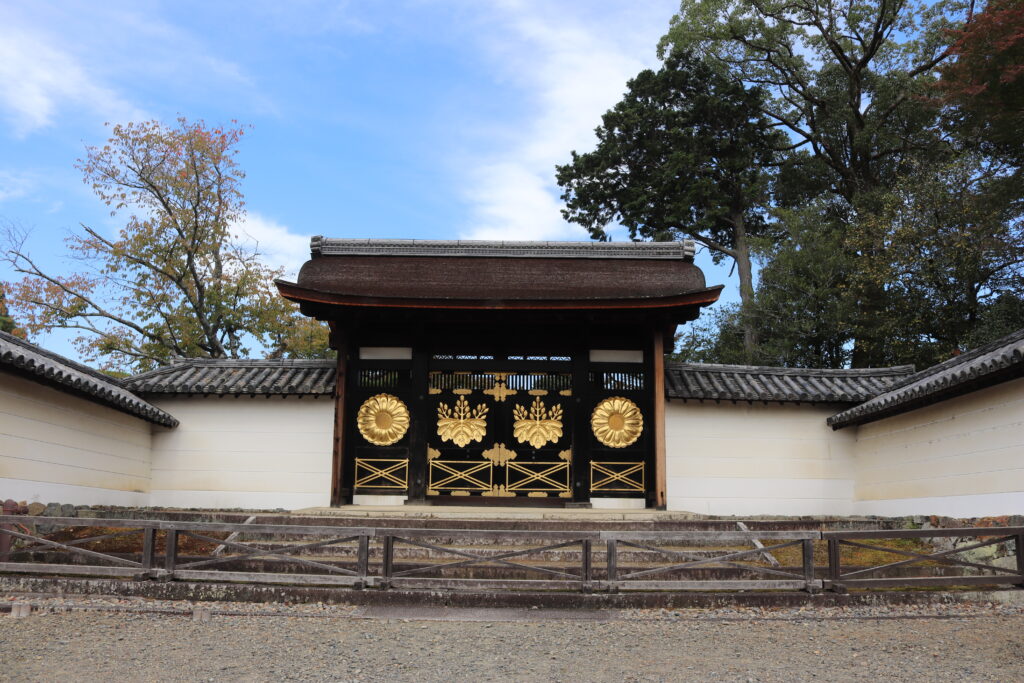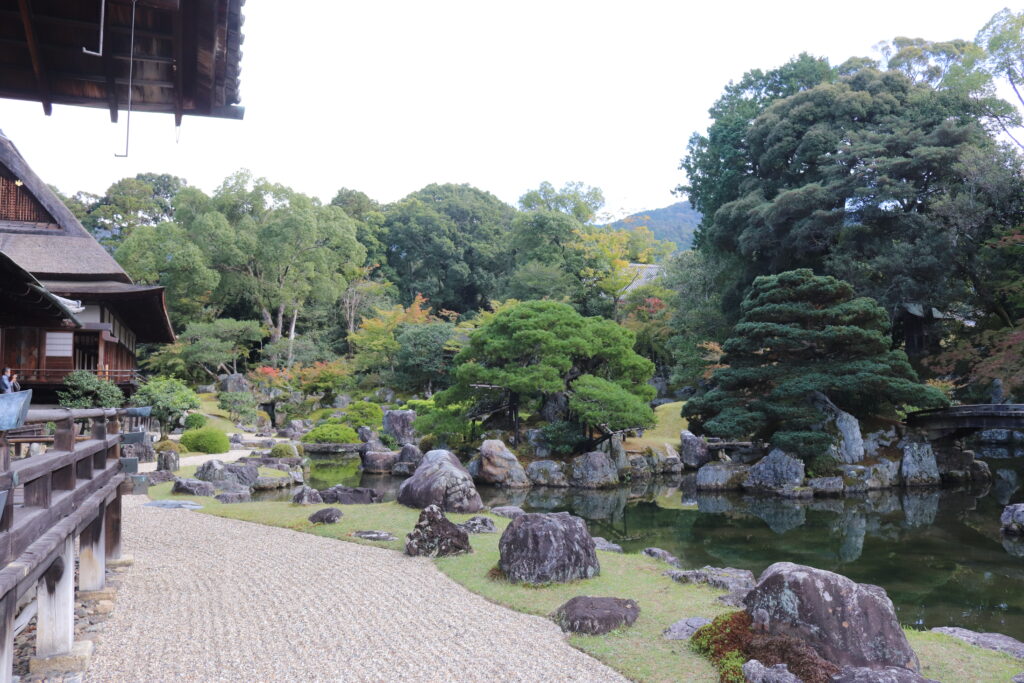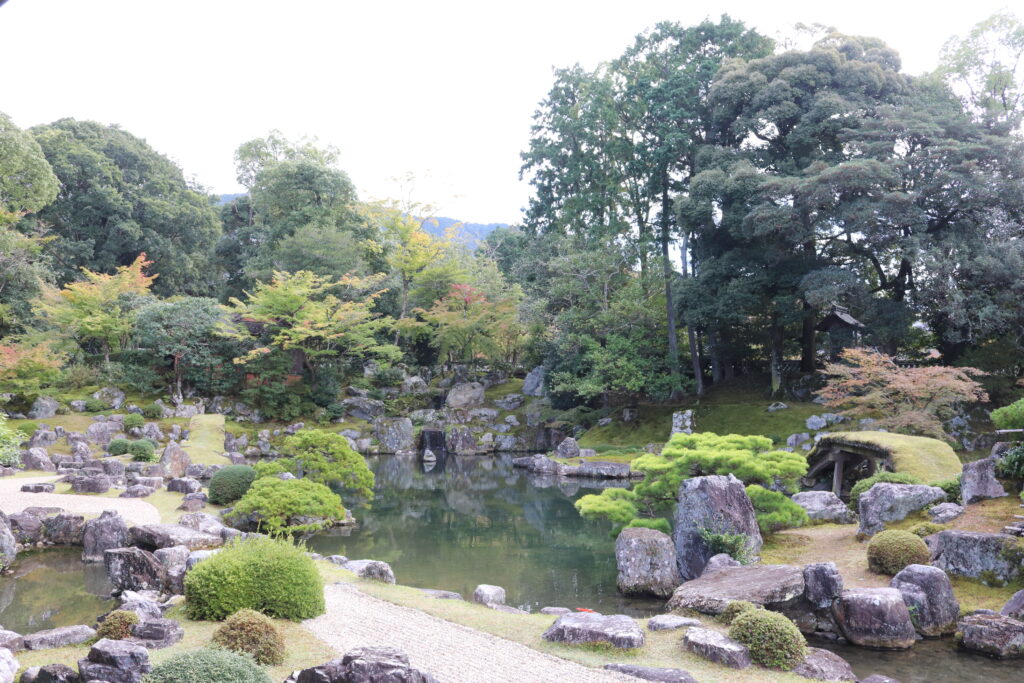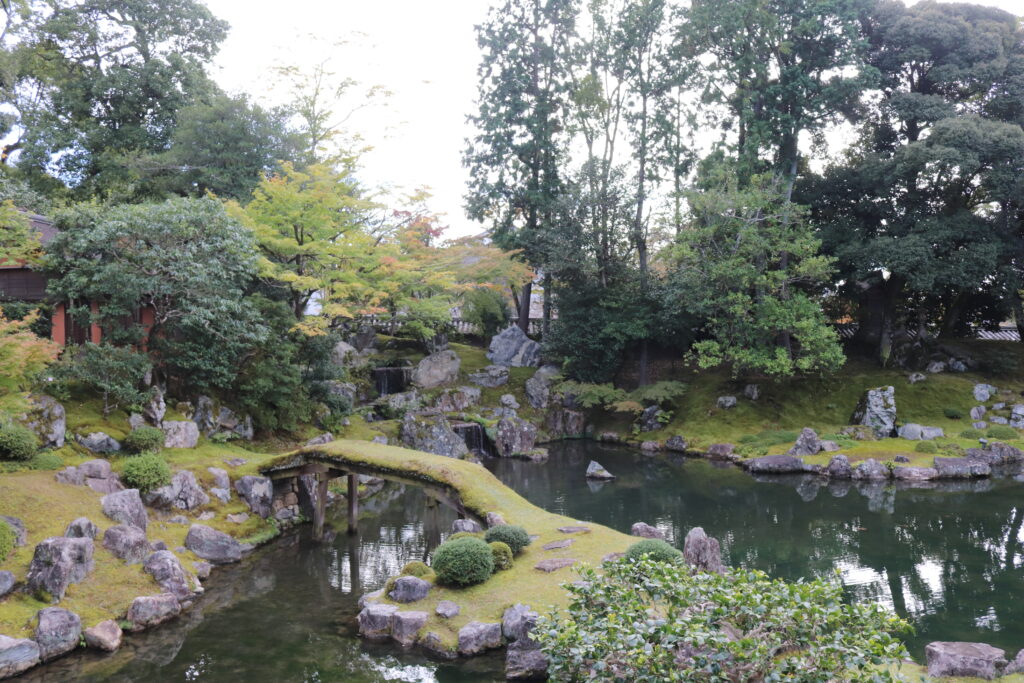 We had lunch at a French restaurant, Sous le cerisier. There are several restaurants that look delicious around Daigo-ji Temple, so you will have enough to eat.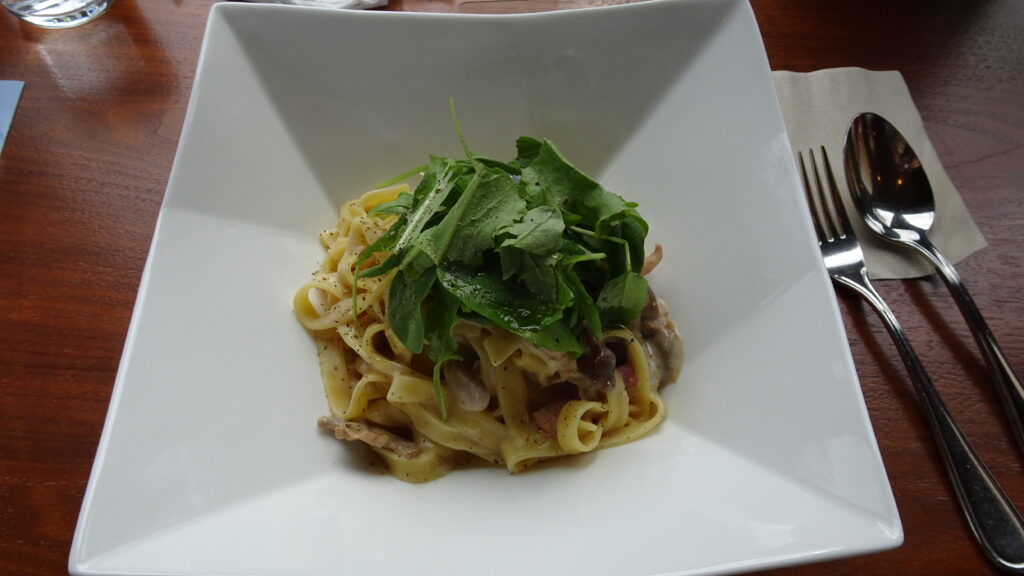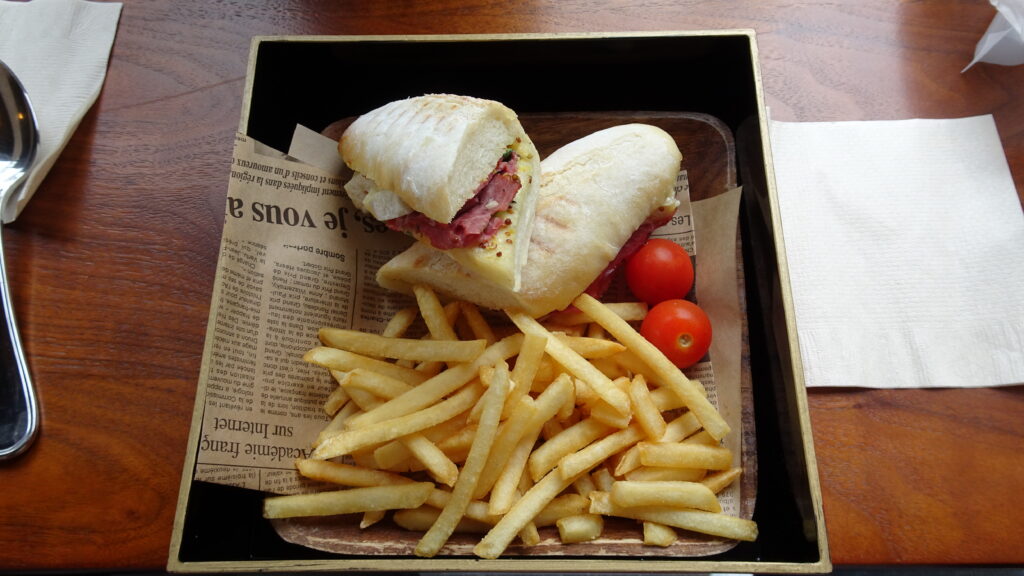 After that, we hiked to Kami-Daigo. As the trail was stone steps, it was easy to walk. Kami-Daigo was the very place where Daigoji-temple began, and the buildings are designated as national treasures or important cultural monuments. The treasures such as Buddha statues, which were in the buildings, were preserved and exhibited in Reiho-kan Museum in Kami-Daigo.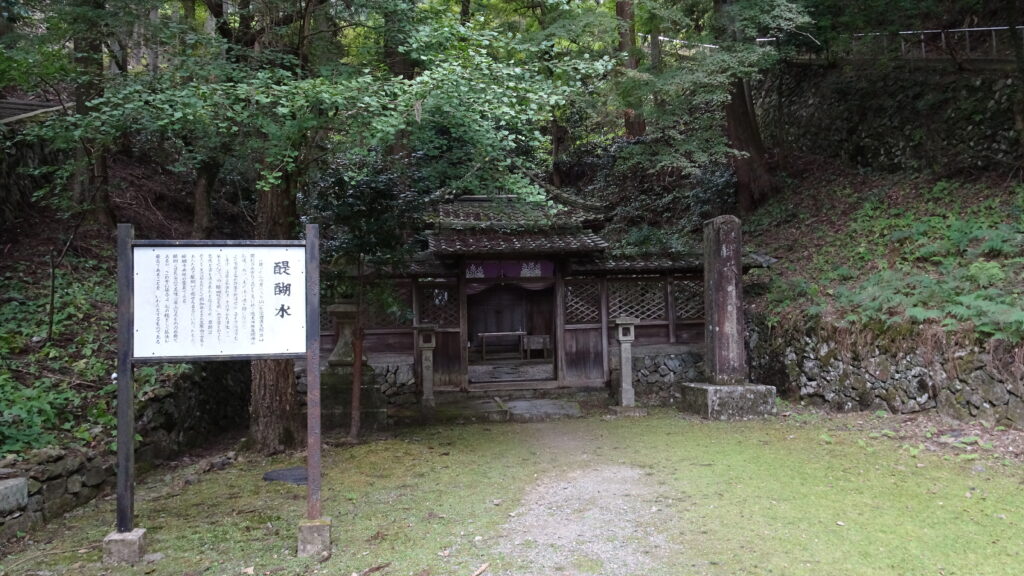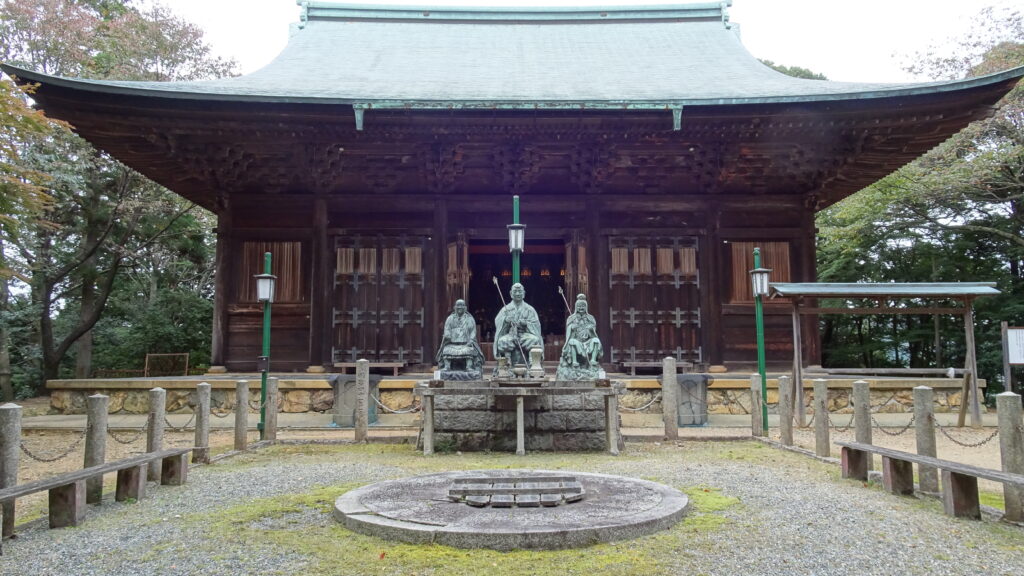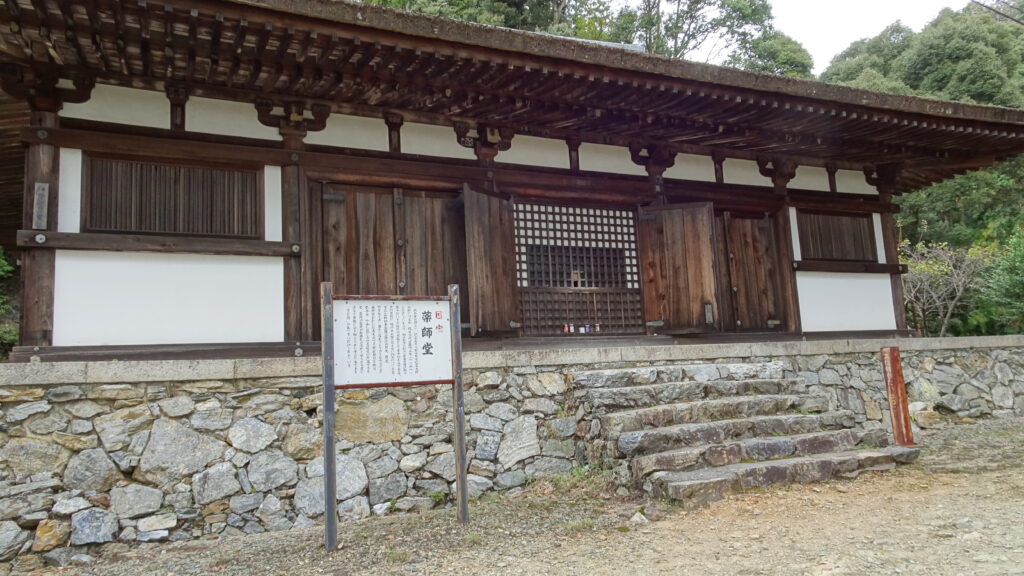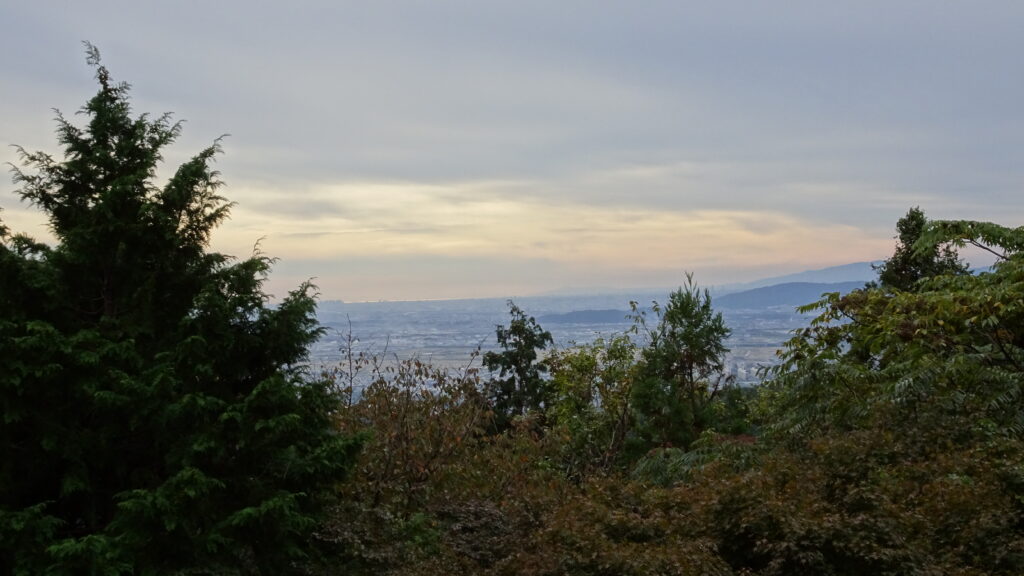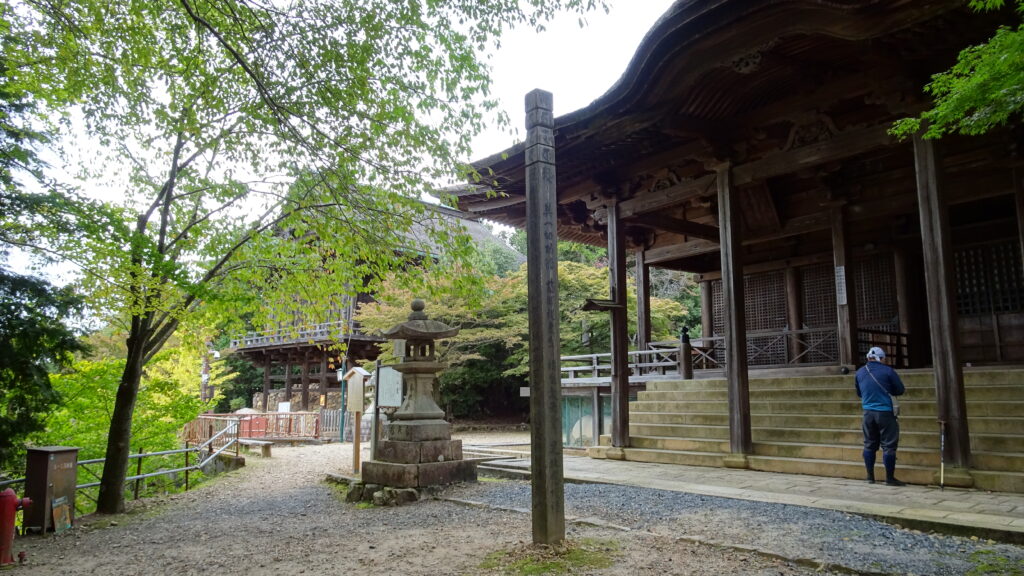 10:10 Ono Sta. on Tozai Subway Line
10:25 Zuishin-in Temple (admission fee 500 yen/adult)
11:30 Daigo-ji Temple
Reiho-kan Museum (donate, more than 500 yen/pp)
Garan, Sanbo-in Temple (admission fee 1,000 yen/adult)
Sanbo-in Temple special viewing fee 500 yen/adult)
12:30 Lunch
13:30 Start hiking to Kami-Daigo (entrance fee 600 yen/adult)
15:30 Finish hiking
17:00 Daigo Sta. on Tozai Subway Line