January 2020:
At the beginning of the New Year in 2020, we went cycling at Rottnest Island on the west coast of Australia. We had reserved the round trip ferry tickets online. We rented bicycles after arriving on the island.

The ferry left from the Northport Fremantle, which had the earliest departure time. We departed at 6:30 am and arrived at Rottnest Island after about thirty minutes. I was worried about the weather, but the sun had started to appear when we arrived on the island.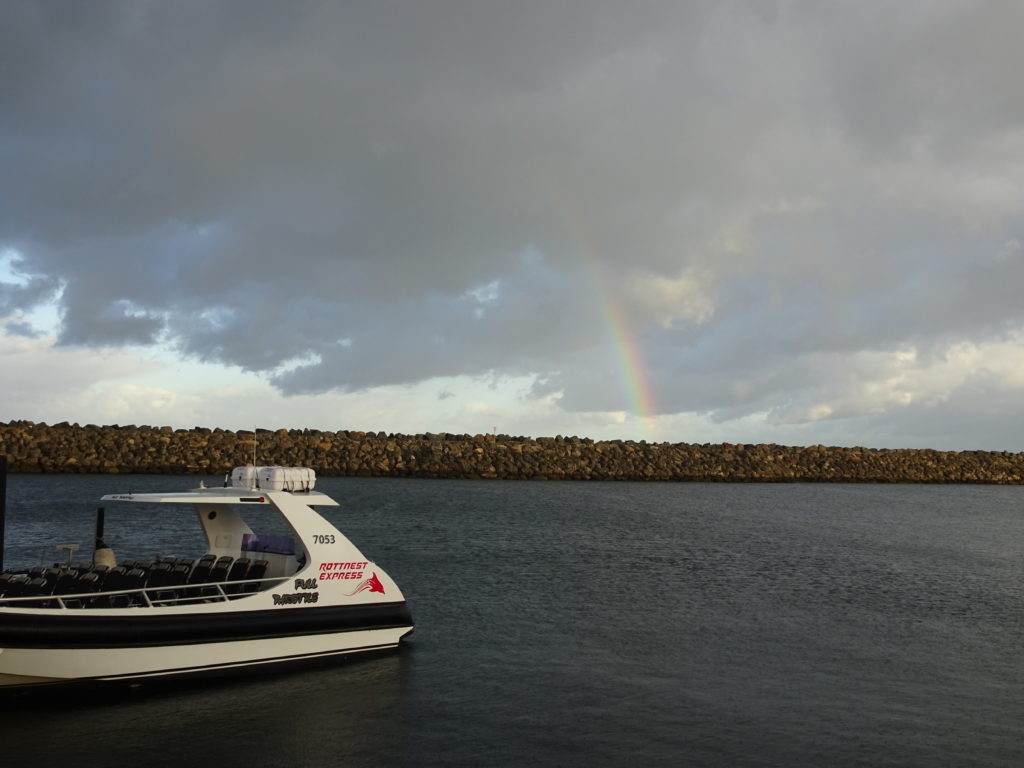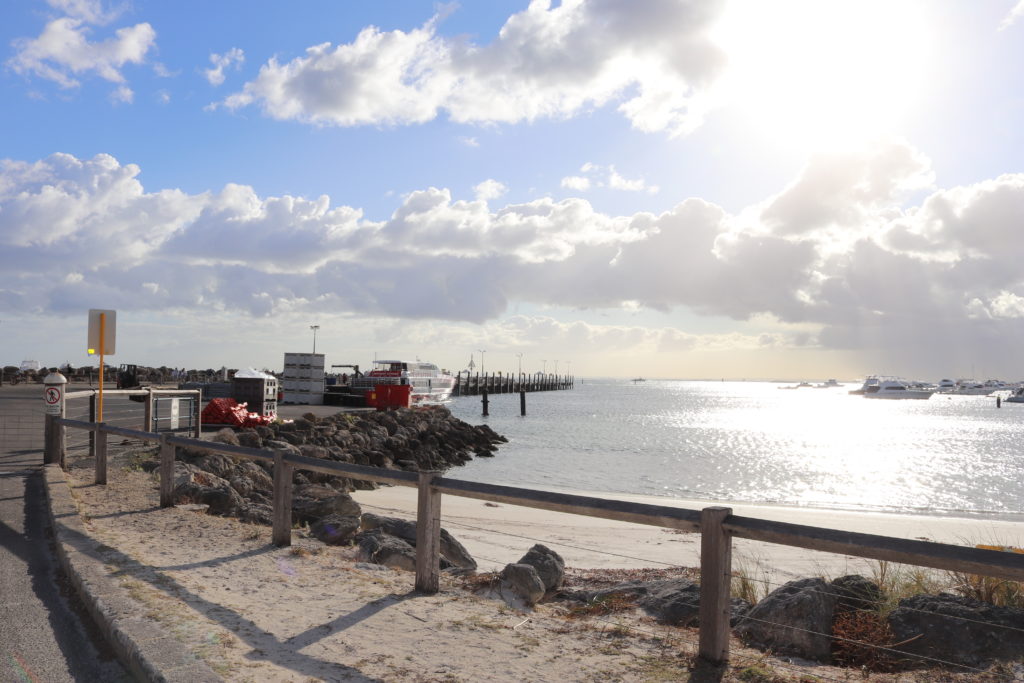 While waiting for the bicycle rental shop to open, we strolled around and saw some quokka eating strongly scented leaves avidly. These leaves may have been a kind of Norfolk Island pine that grows in a few places on the island.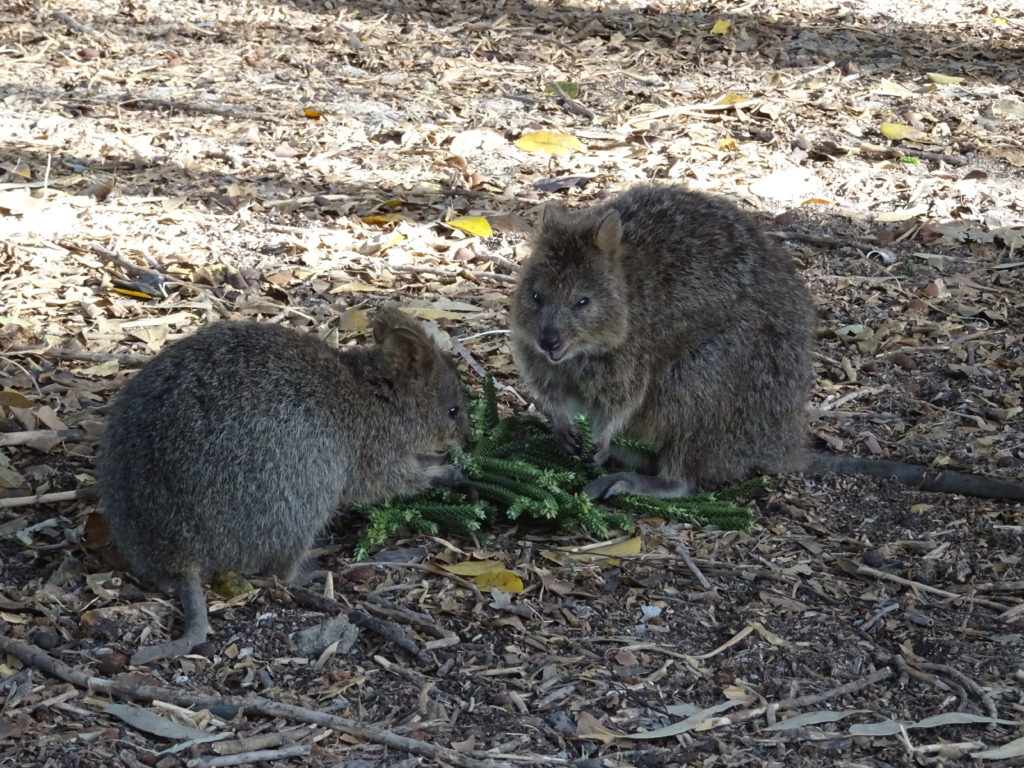 After walking, we found many quokkas in the shrubs by the golf course. We were carrying some Norfolk Island pine leaves, so the quokkas gathered around us because they caught the scent.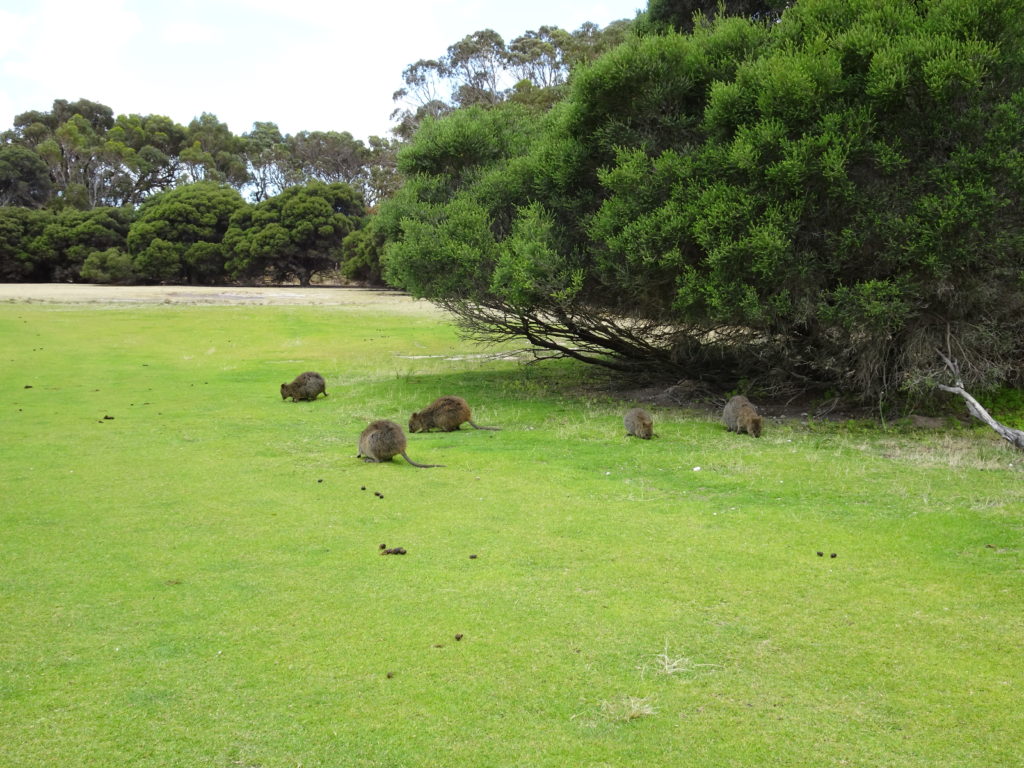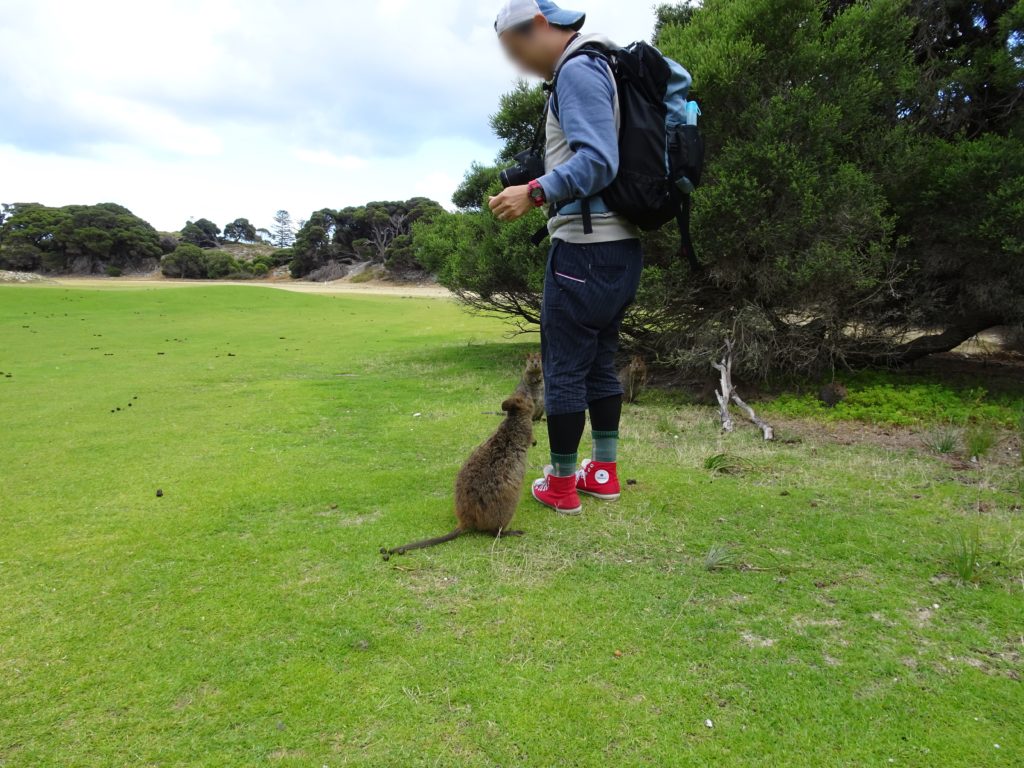 We rented electric bicycles and went cycling on half of the Island. There were many ups and downs, so electric bicycles enabled us to save time, but the rental fee was double that of a normal bicycle. The battery died faster than we expected, so we should have ridden bicycles on the little slopes by ourselves by changing gears.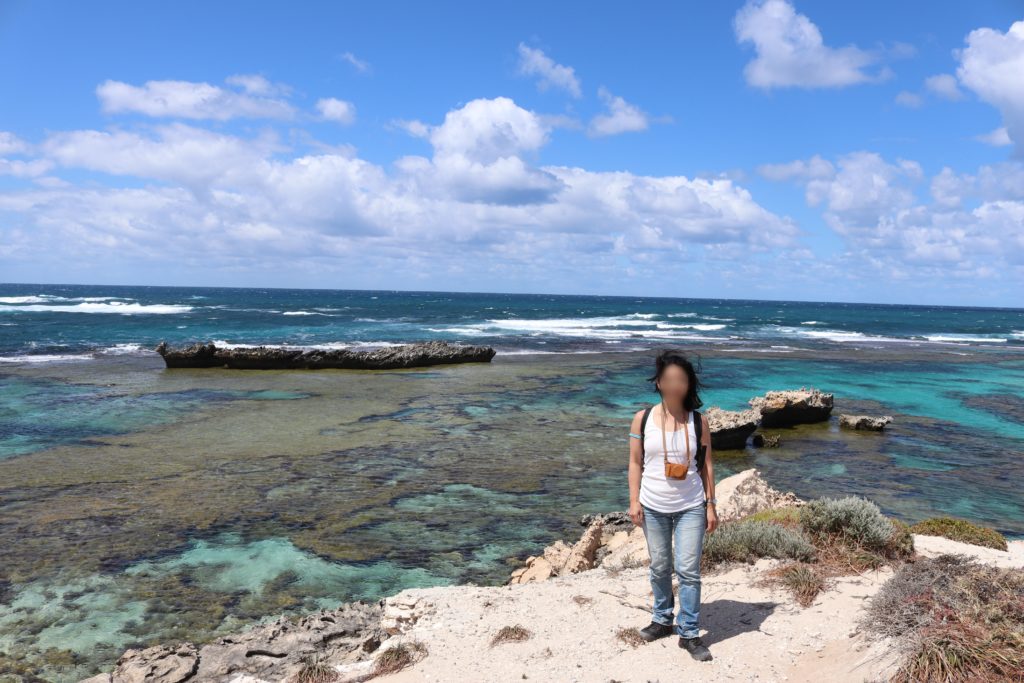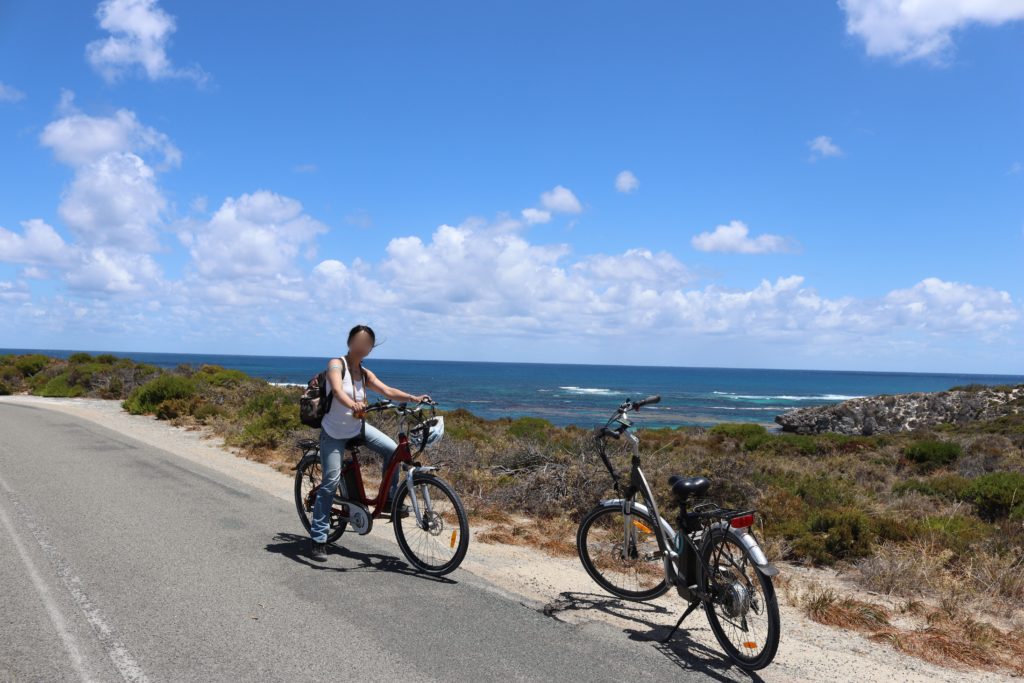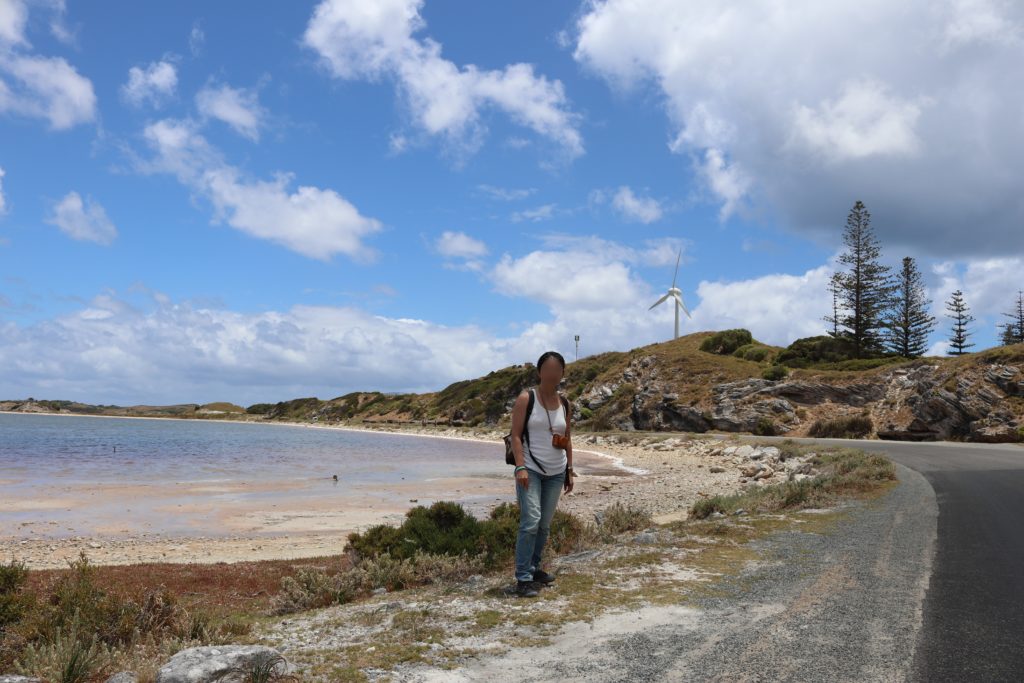 These are healing quokka photos.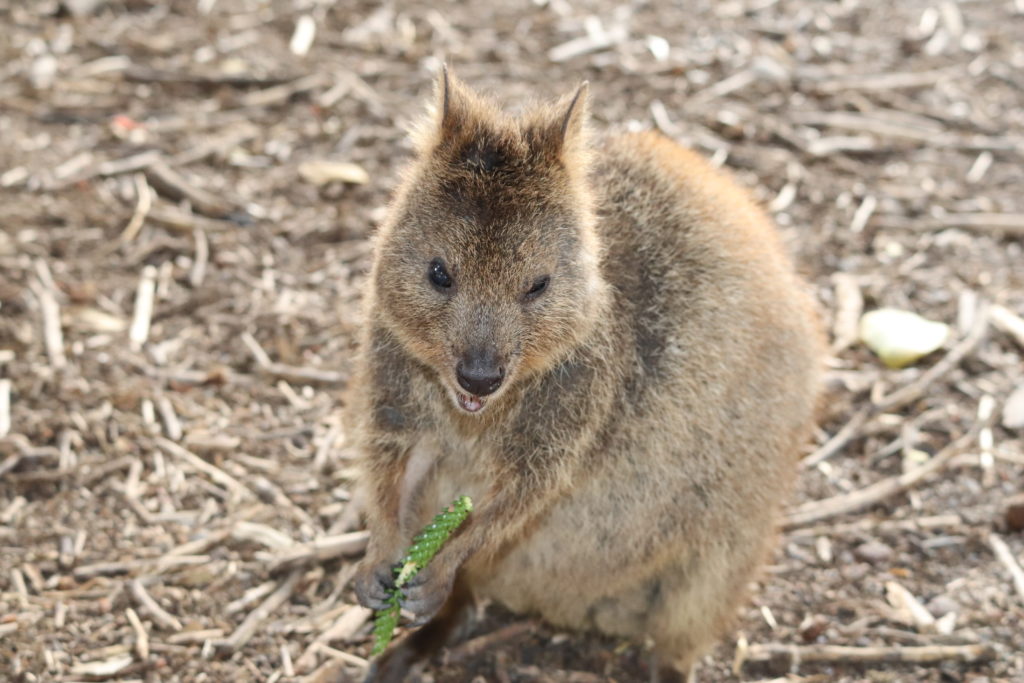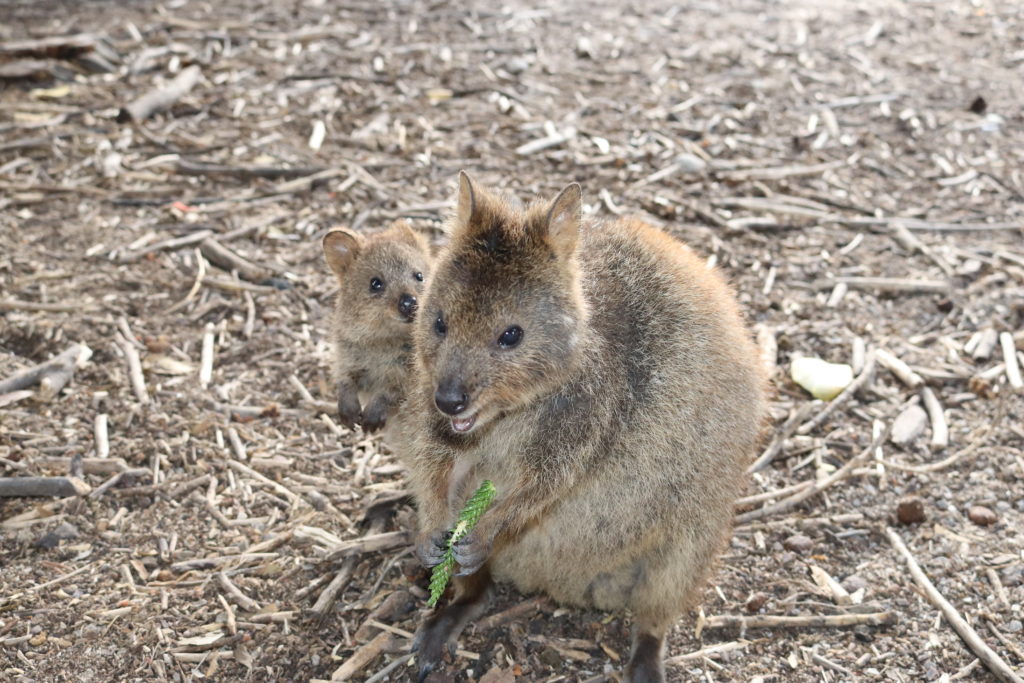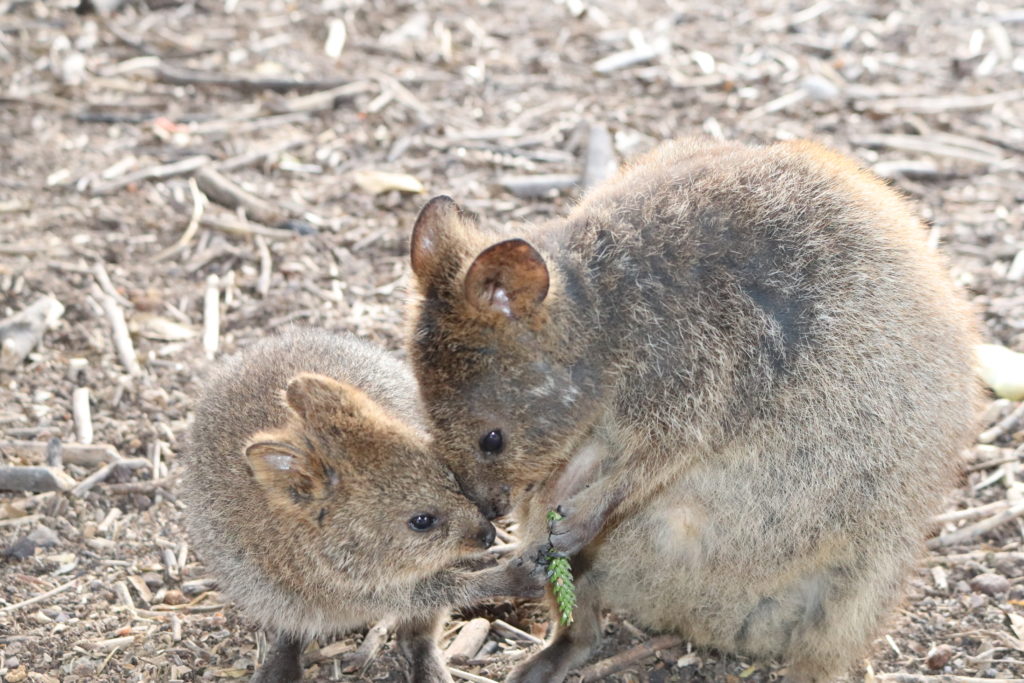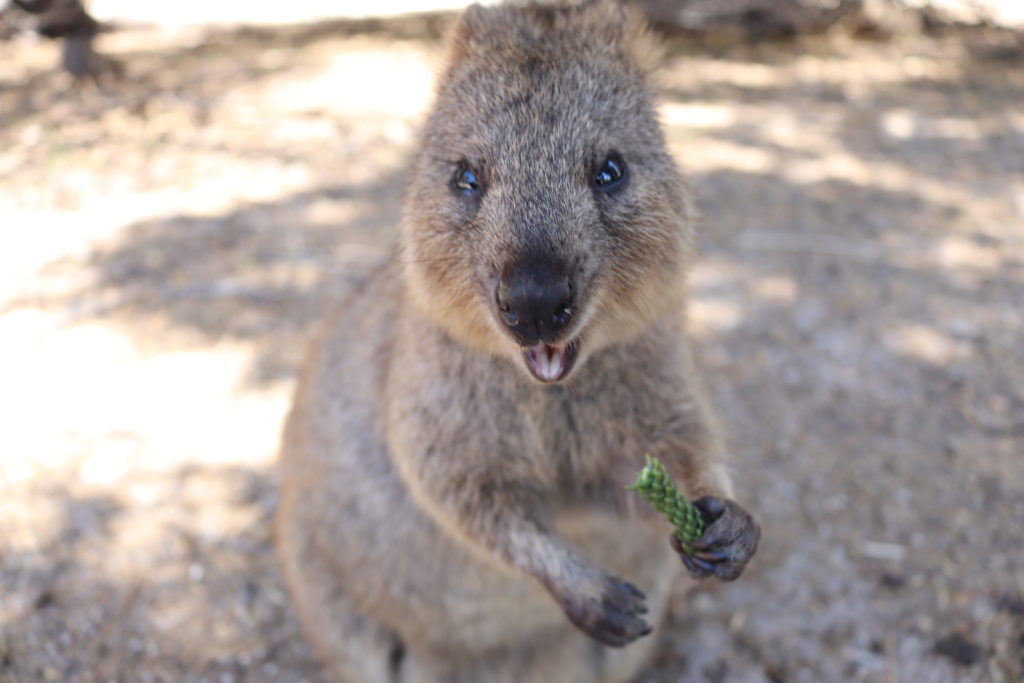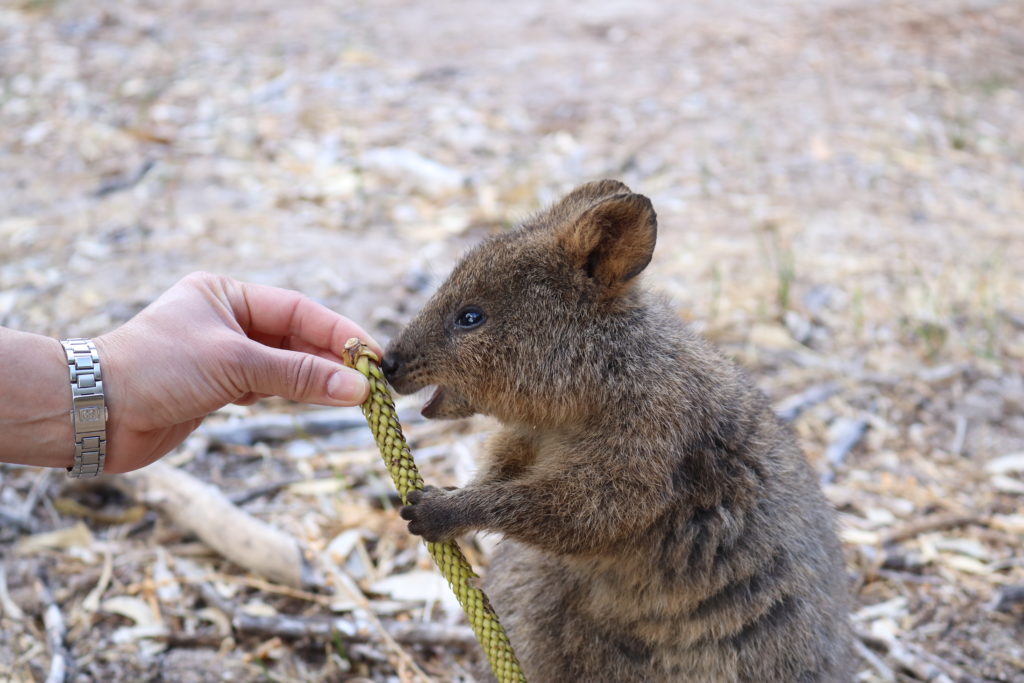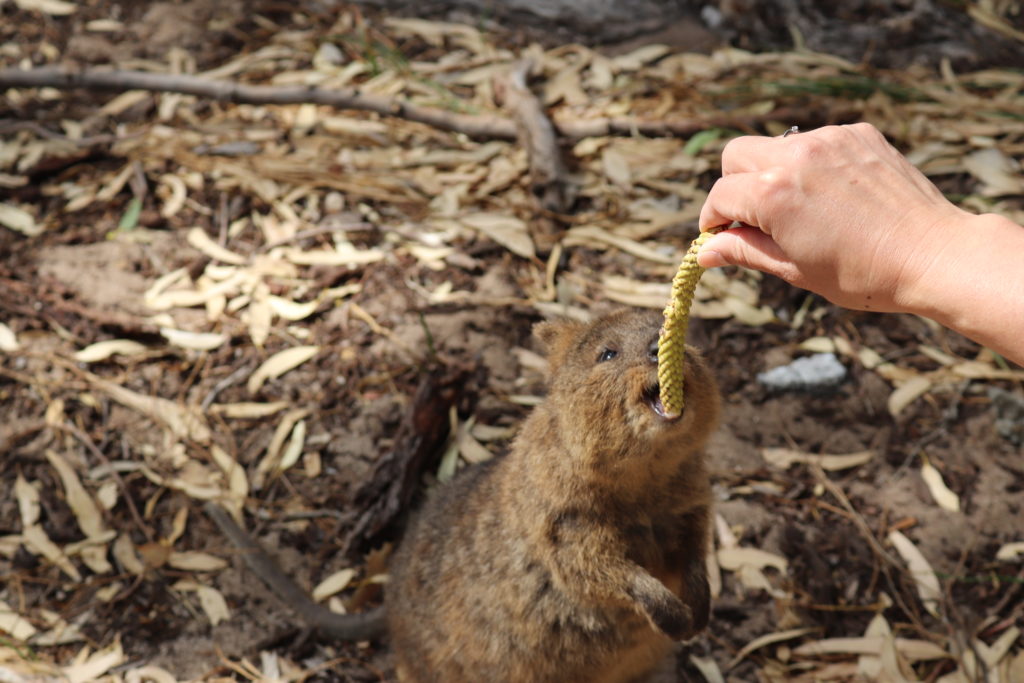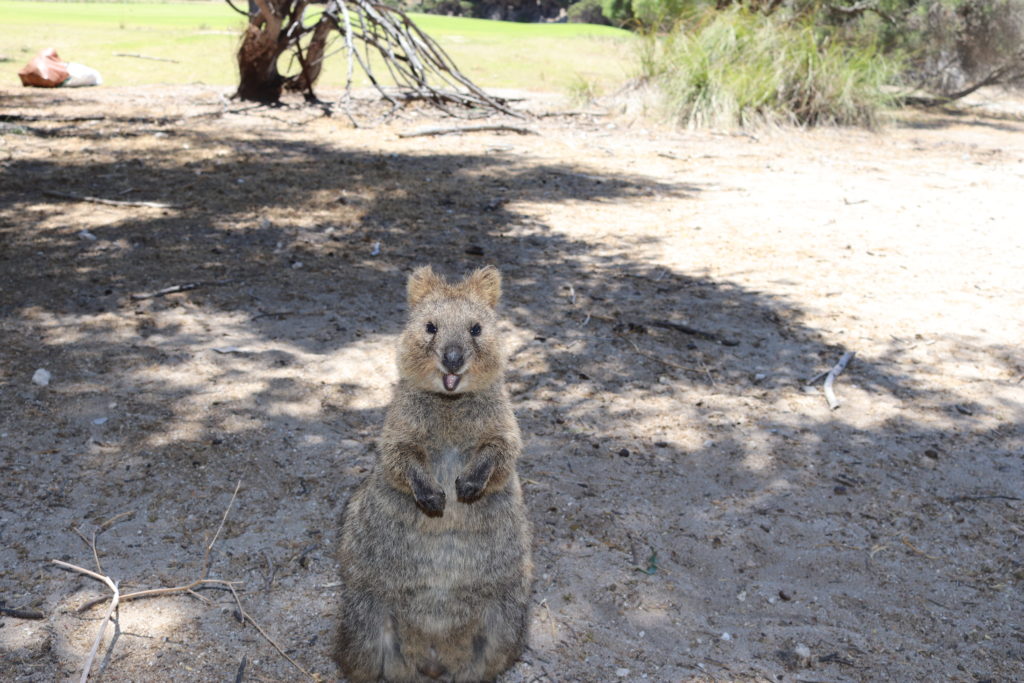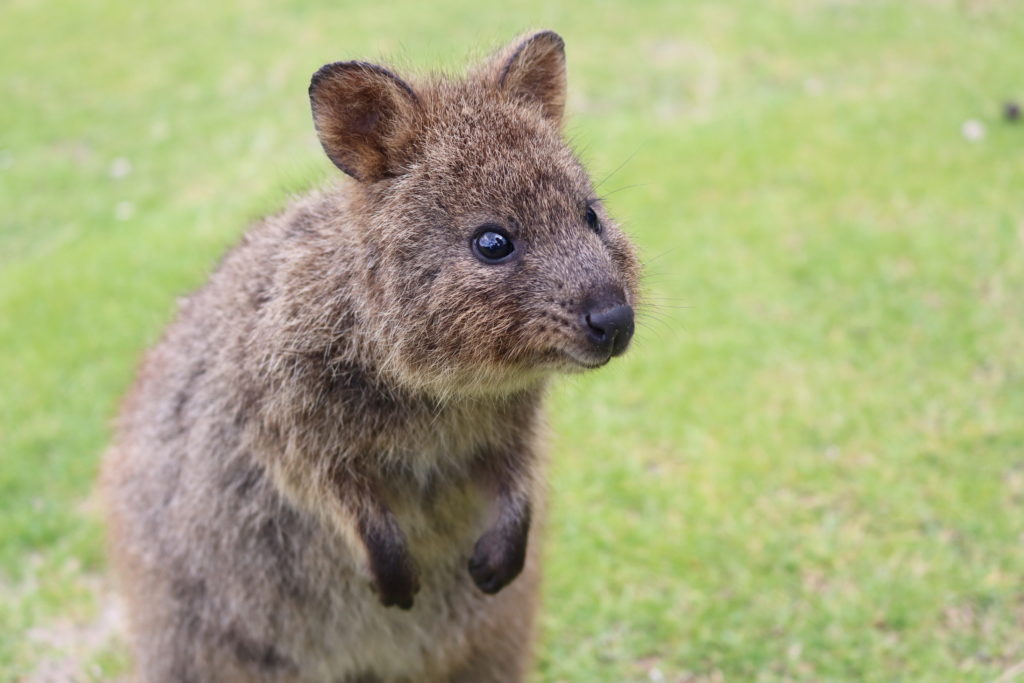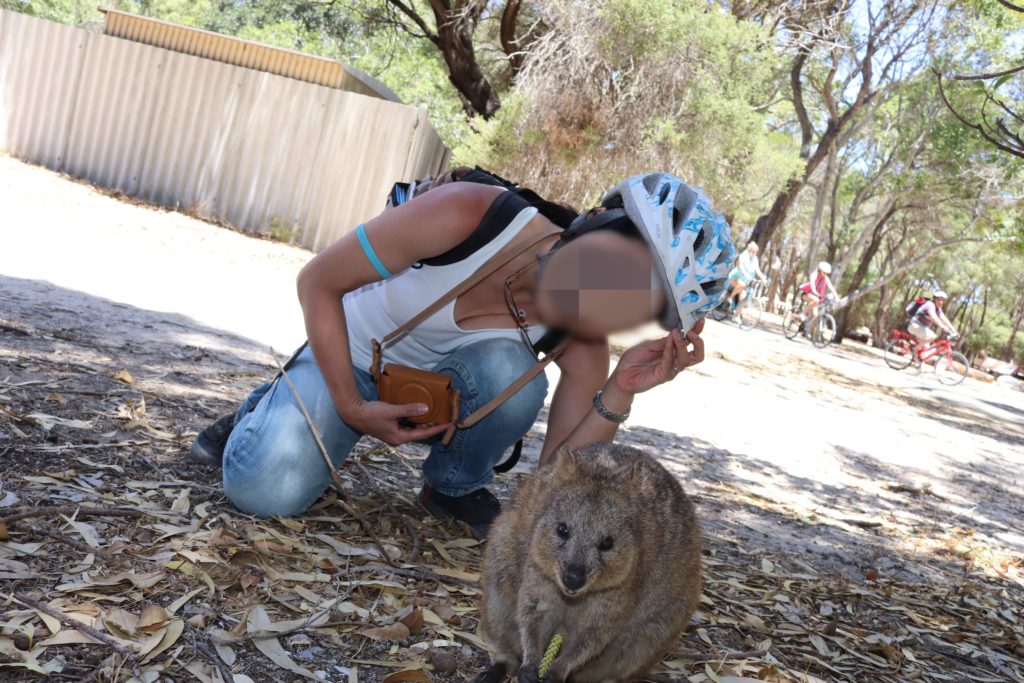 06:30 The ferry leaves from the Northport Fremantle
07:00 The ferry arrives at Rottnest Island
08:30 The bicycle rental shop opens
14:00 The ferry leaves from Rottnest Island
14:30 The ferry arrives at Northport Fremantle