September 2019:
In September of a fine autumn day, bush clovers and cluster amaryllises and cotton roses were in season. It was a little early to go hiking, so we walked on an easy route.
10:00 Kamakura Sta.
10:20 Hokaiji Temple (Admission Fees 200 yen/ For Adult) 
11:10 Kaizoji Temple (Admission Fees Free)
11:40 Kuzuharaoka Shrine
12:20 Lunch
13:00 Engakuji Temple (Admission Fees 300 yen/For Adult)
13:30 Kita-Kamakura Sta.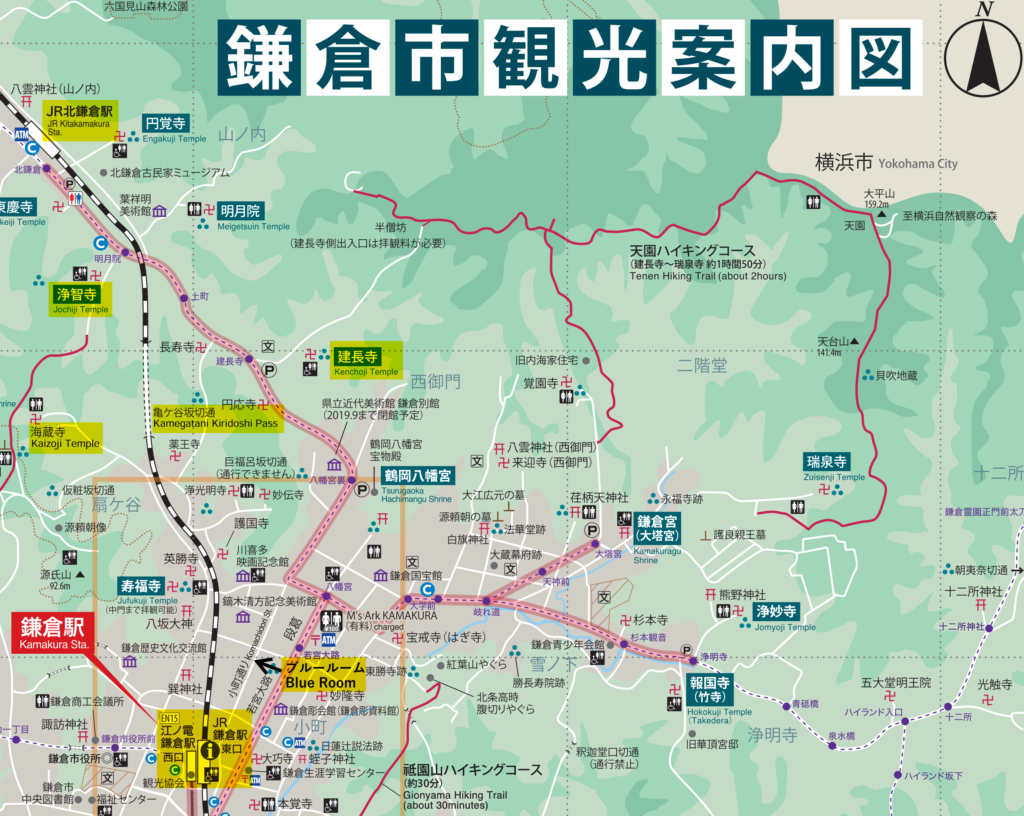 At first, we went to Hokaiji Temple. It's also known as "Hagidera" (bush-clover temple). White bush clovers and white cluster amaryllises were blooming around the grounds. When you pay an admission fee, you can enter the main hall and see the main object of worship, which is a national Important Cultural Asset.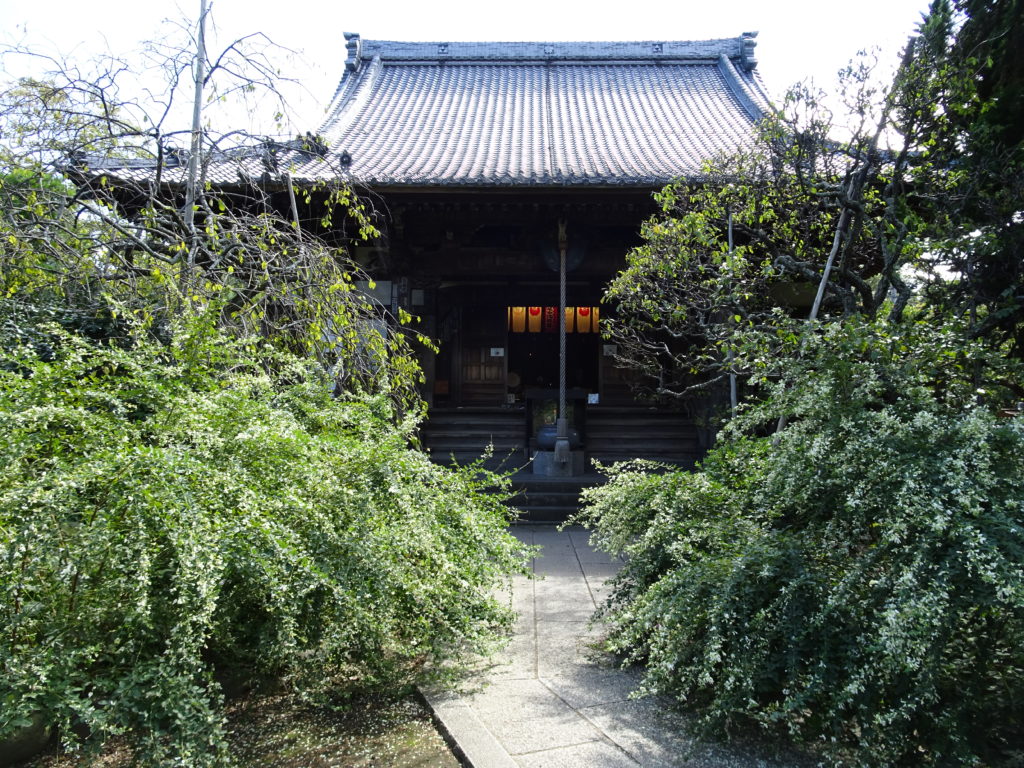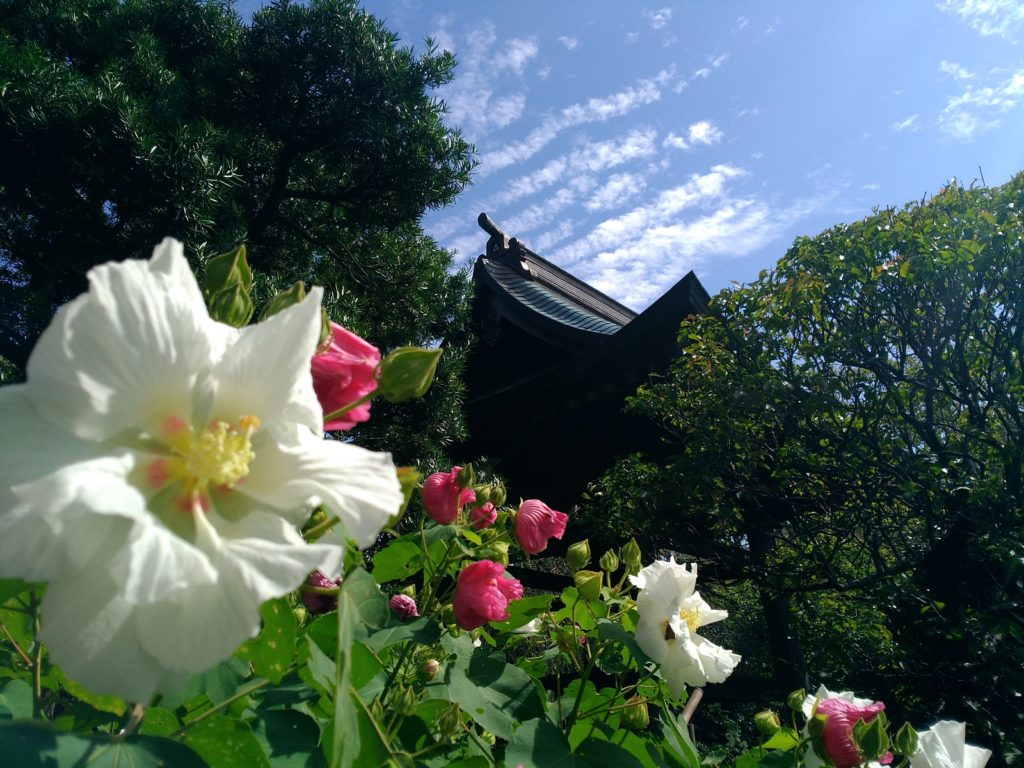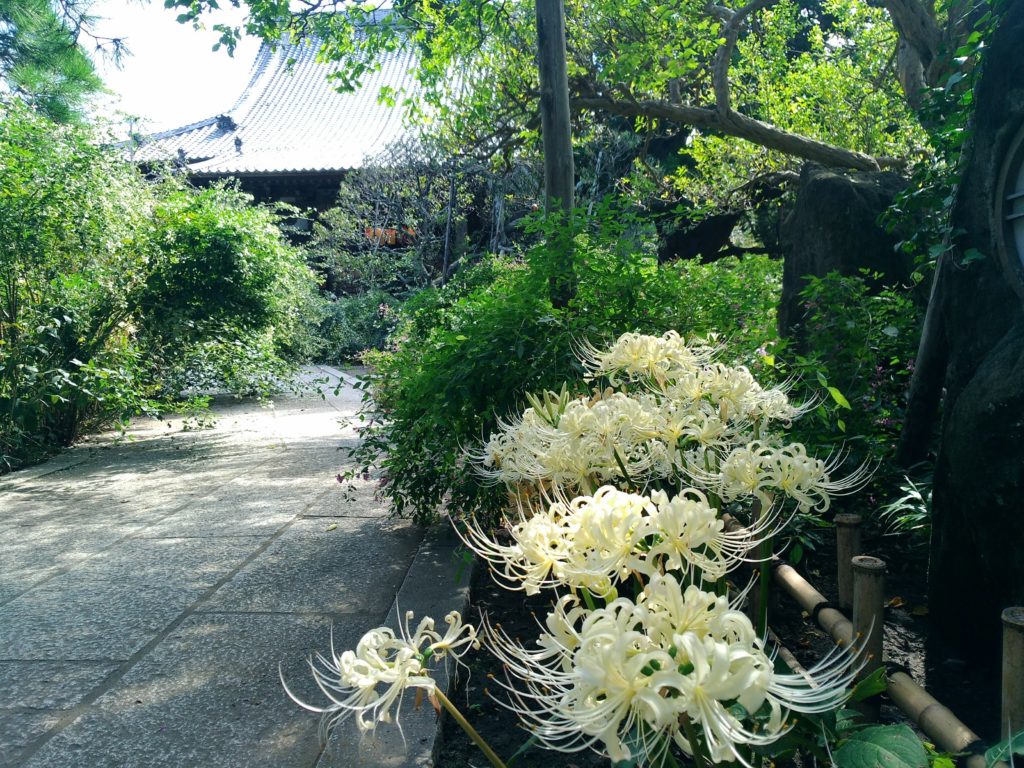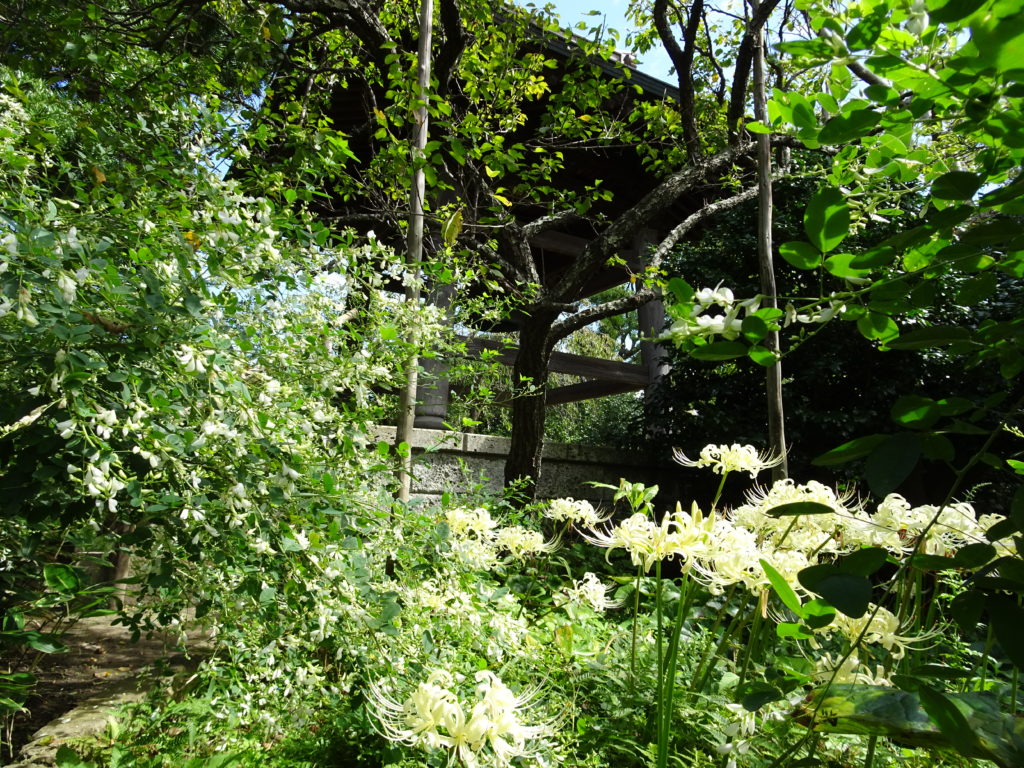 Next, we went to Kaizoji Temple. The stairs in front of the Sanmon (main gate) were filled with red and white bush clovers. When we went out, a photographer was taking photos of a bride who wore a colorful wedding kimono. I guess it is a nice spot for photos here.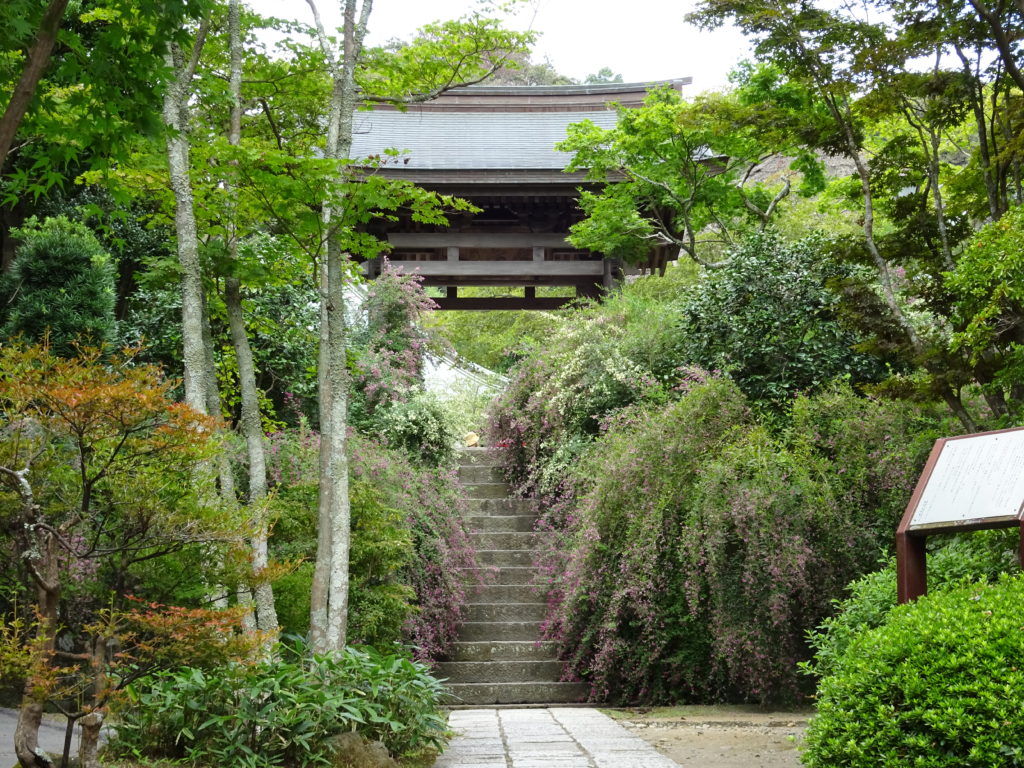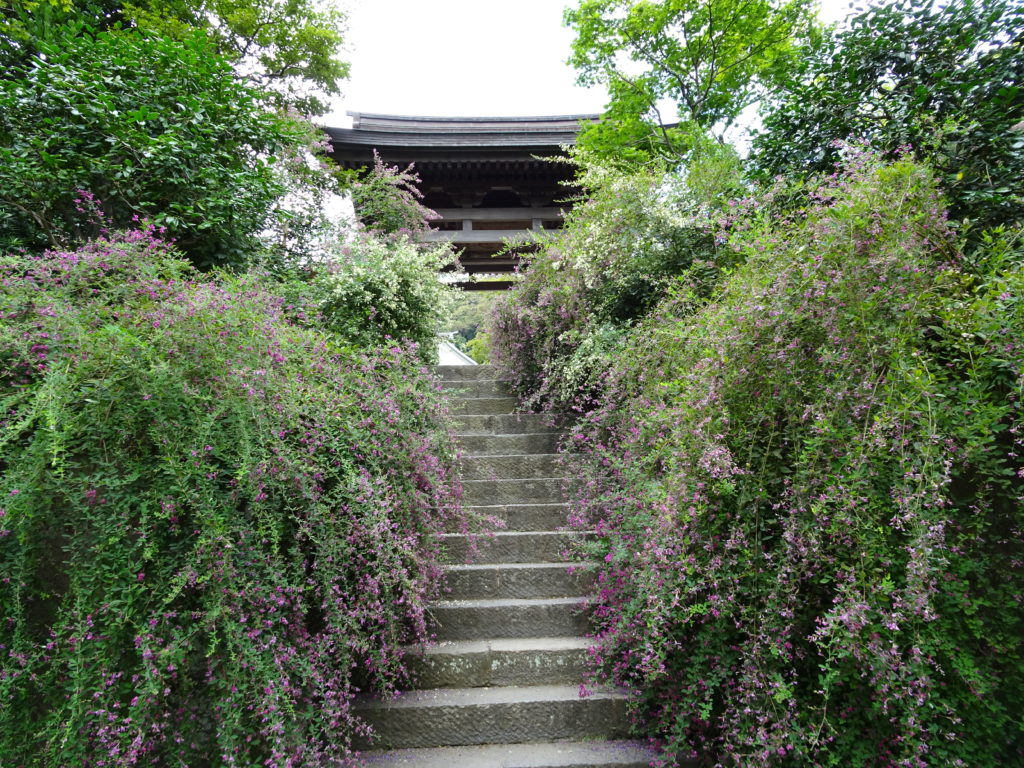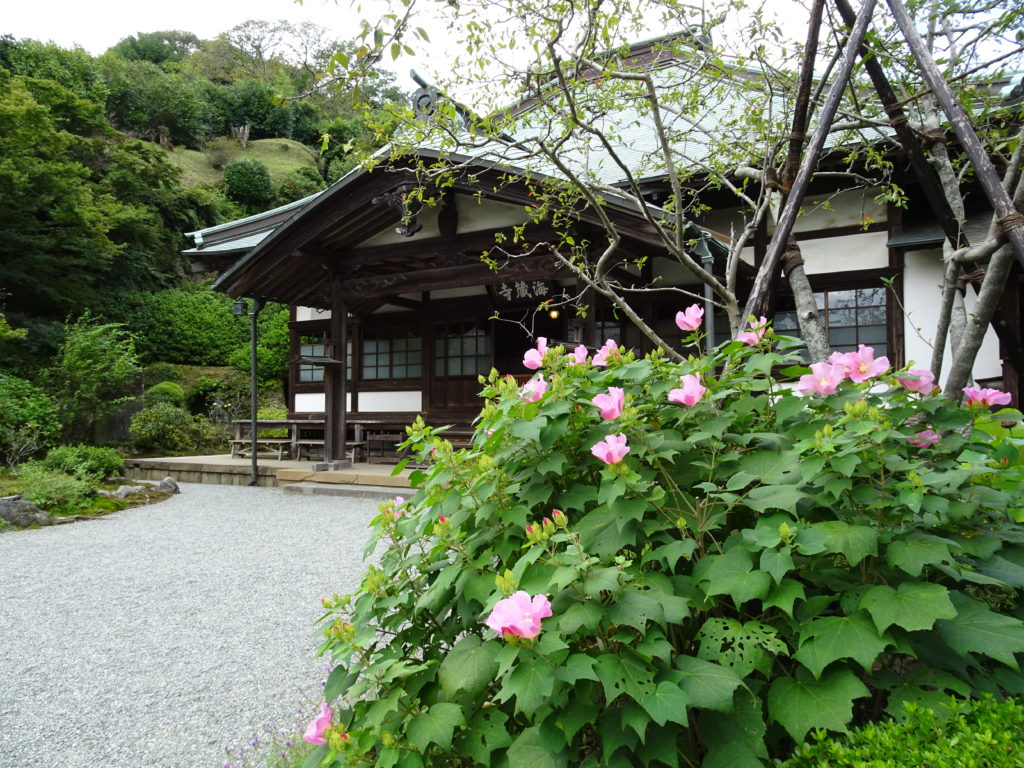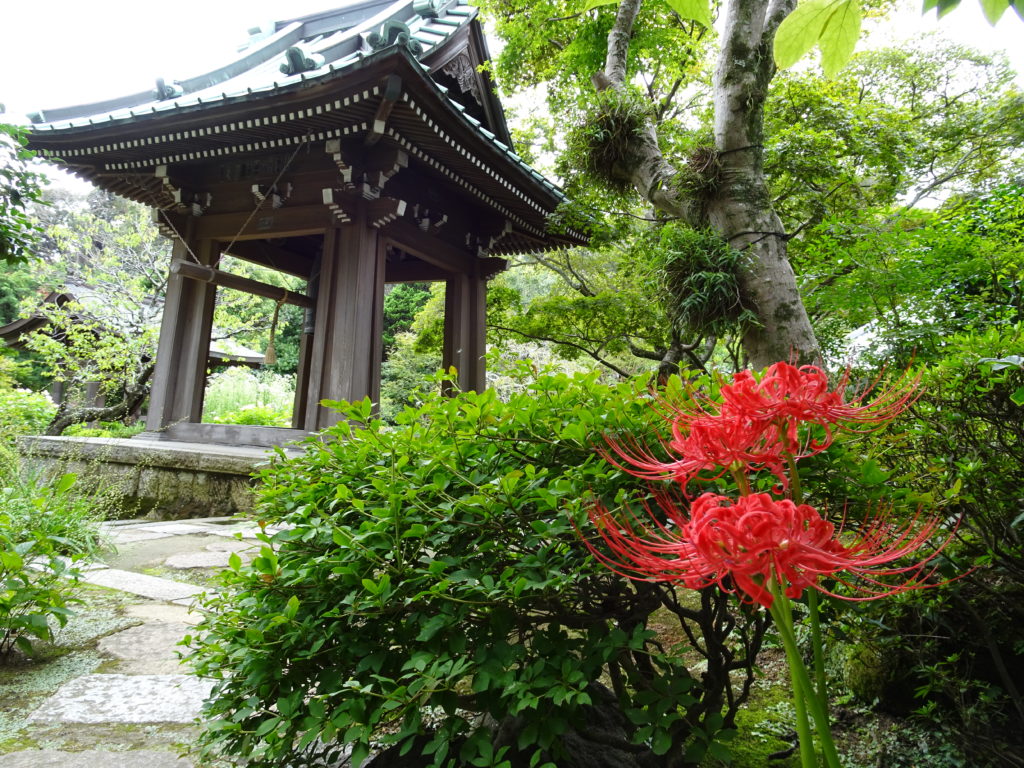 After that, we went through the Kewaizaka Slope, which is one of the 7 ancient passes in Kamakura, and stopped by Kuzuharaoka Shrine and went toward Kita-Kamakura Sta.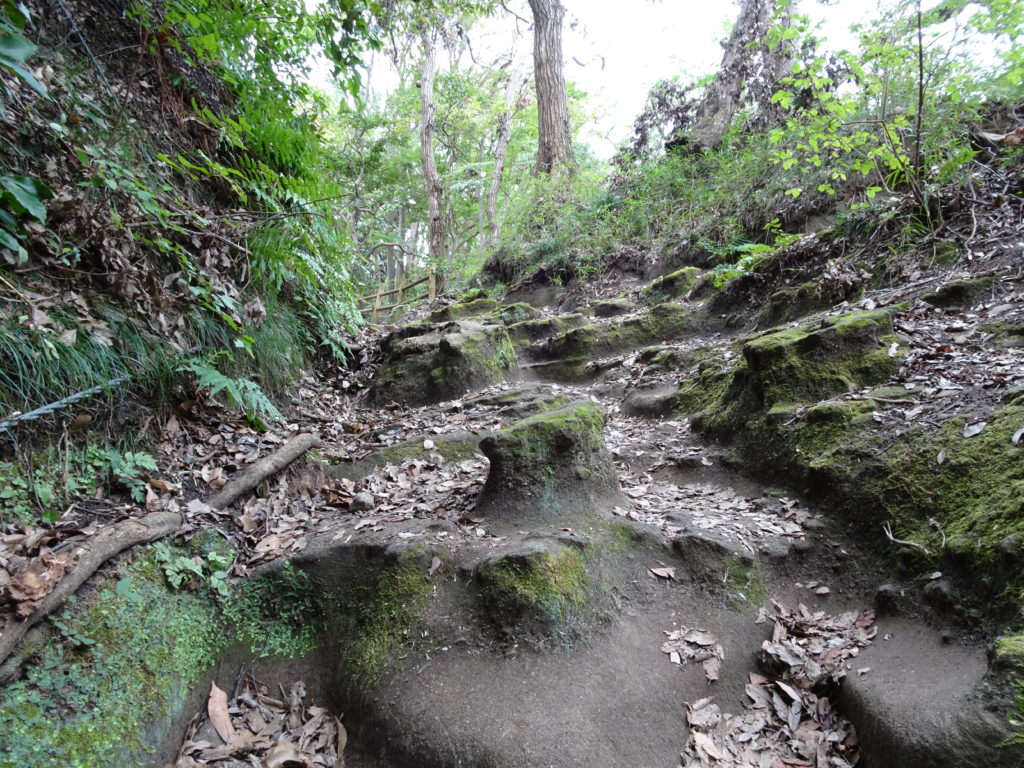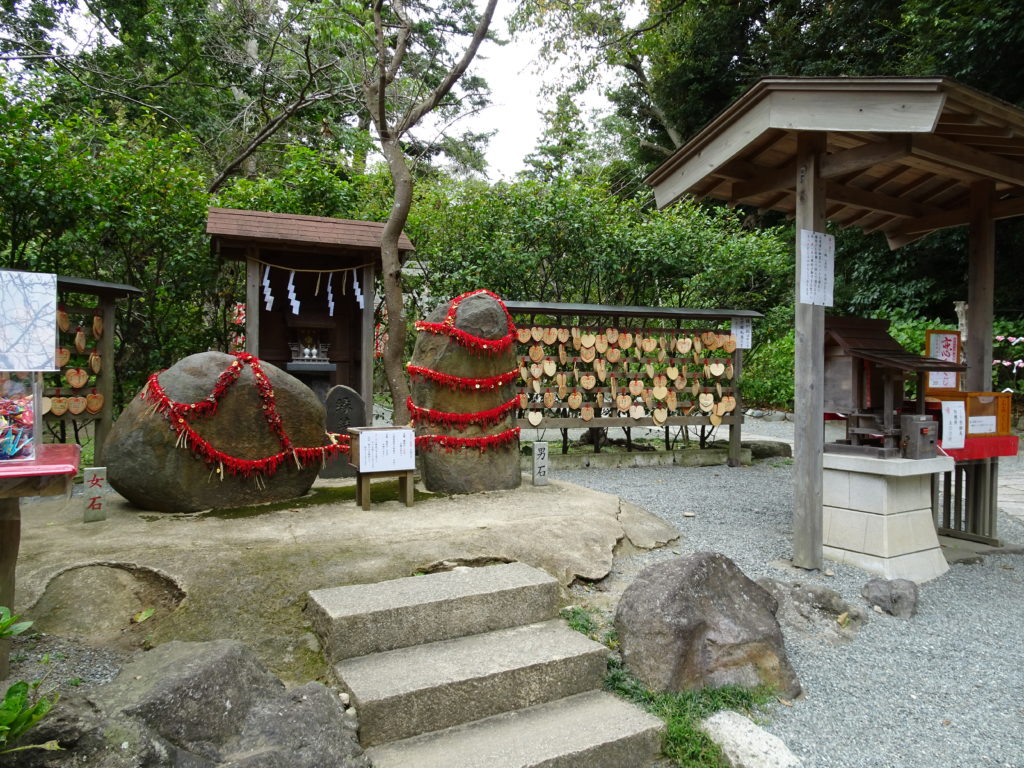 We had lunch at a ramen shop, Kochia, nearby Kita-Kamakura Sta. The white soy sauce Aosa Ramen (seaweed ramen) was a little sweet and quite delicious.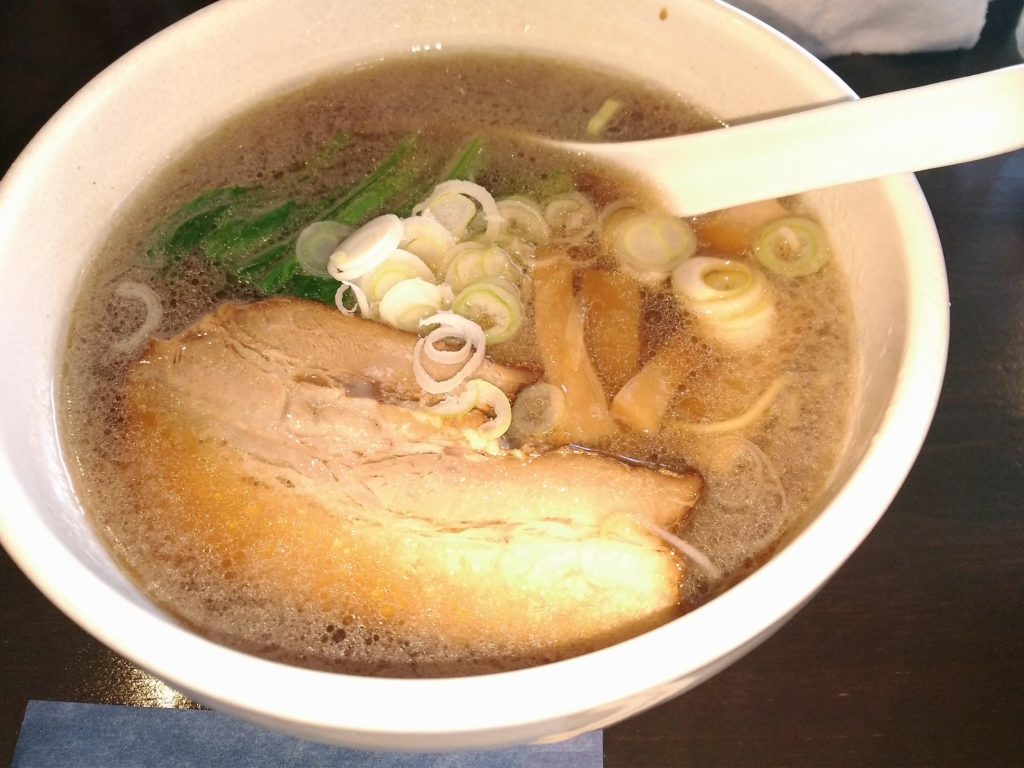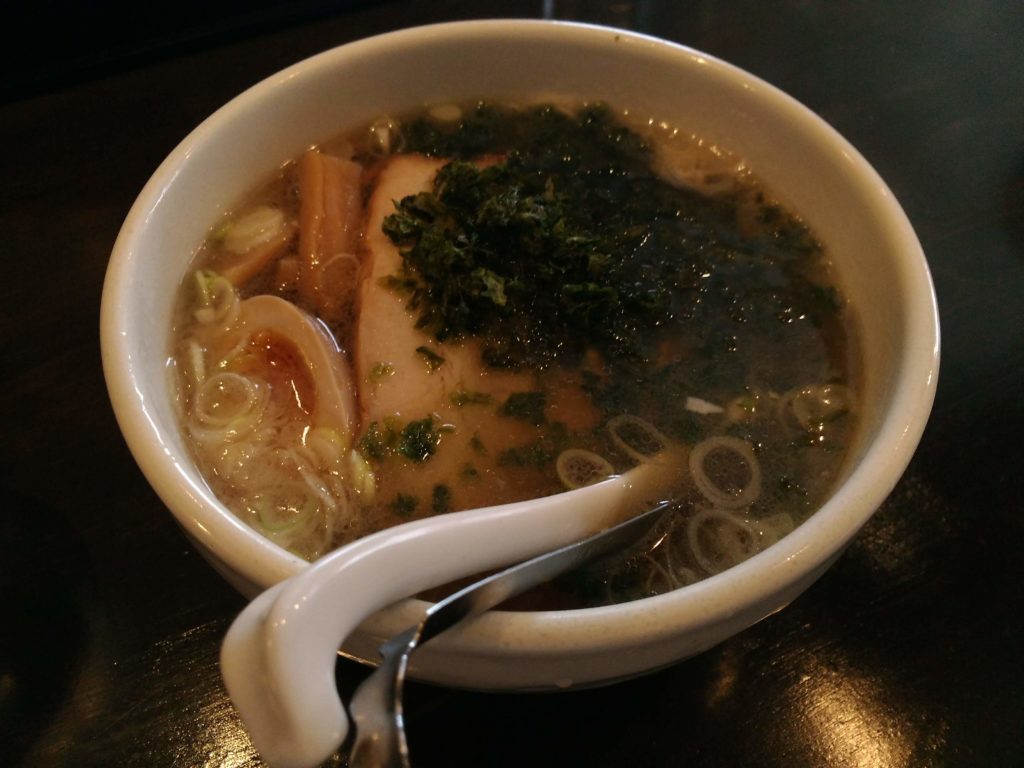 We strolled in the Engakuji Temple to digest lunch. Autumn flowers were few. The Saturday Zen Meditation Session, which you can participate in only by an admission fee, is popular here.